Honduras conjures scenes of the tropics, with fruit plantations, mist-covered cloud forests, palm-fringed beaches, and exotic wildlife aplenty. The country is fast becoming a destination of choice for nature enthusiasts and eco-tourism advocates. Here, you'll find ancient Mayan ruins, sprawling national parks, and offshore Caribbean islands with turquoise waters and incredible dive sites. For anyone thinking of taking a trip to Honduras, it's now open for tourism with a few conditions. Here, we answer the question: "Is it safe to travel to Honduras during the COVID-19 pandemic?" Read on to learn about Honduras' updated entry restrictions and what you can expect when you arrive.
This article has been updated based on information available as of November 12, 2021.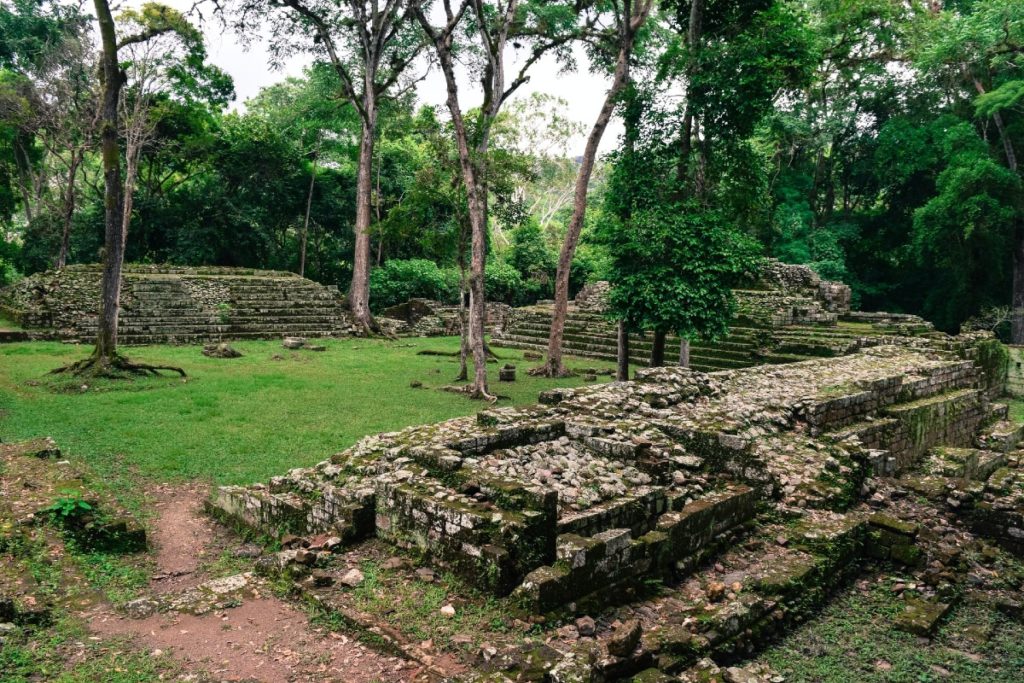 ⚠️ Due to the evolving nature of the pandemic situation, safety regulations may change without warning. This article should not be treated as legal advice — we recommend that readers check with local authorities for updates on COVID-19 protocols prior to making travel arrangements.
Border reopening: Who can travel to Honduras for leisure?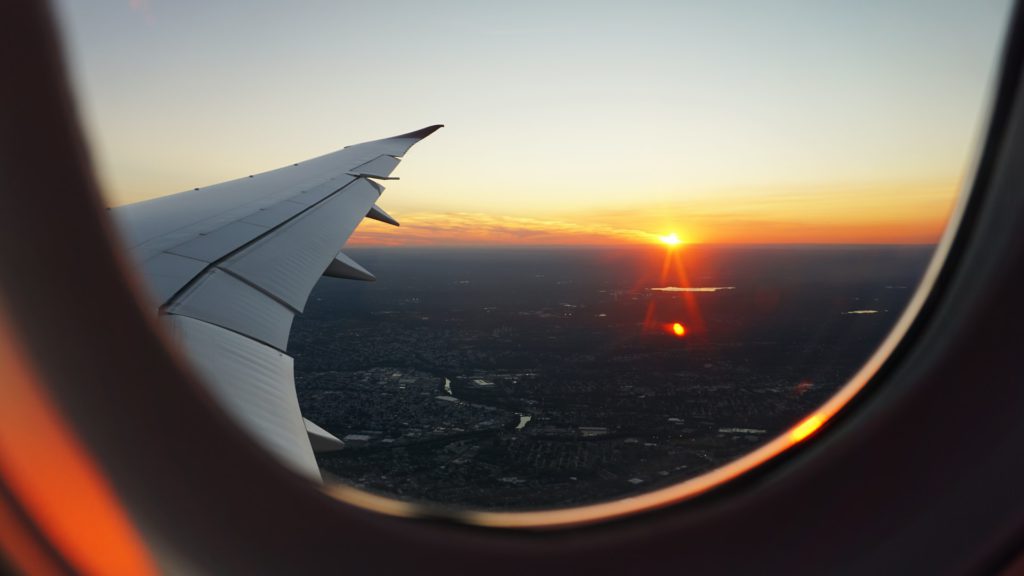 International tourists can now fly into Honduras. There are just two requirements that must be met to enter the country.
Travel entry requirements
You will need to complete a pre-check (prechqueo) form online before your travels
You will need to take a COVID-19 PCR test within 72 hours before arrival in Honduras and provide proof of your negative result (note: vaccinated travelers may bypass this requirement — see below)
When you arrive, you may be subject to additional COVID-19 testing. Those who enter presenting symptoms or those who test positive may be required to quarantine.
Travelers vaccinated against COVID-19
You may be exempt from the COVID-19 testing requirement if you are able to provide proof of having been fully vaccinated against COVID-19. Your vaccination must have been completed at least 14 days before arrival.
Around Honduras: General health and safety measures
Honduras is working to make things safer within its borders. The country has been awarded the WTTC Safe Travels Stamp, the certification issued by the World Travel & Tourism Council to help tourists identify destinations that have adopted strict protocols to control COVID-19. From the Mayan ruins of Copan to the famous Bay Islands, travelers will find a high level of government-monitored safety measures in place. Hotels, restaurants, tourist attractions, and tour operators continue to follow these protocols to ensure a steady recovery in tourism.
Nightly curfew in effect for unvaccinated individuals
Authorities in Honduras have implemented a nightly curfew between 10 pm and 5 am (GMT-6) for anyone unable to present a vaccination certificate. Businesses are required to ask customers to show proof of their vaccination status to allow them entry into establishments during these hours.
Other nationwide protocols
The government of Honduras has implemented the following protocols:
Certain businesses that are allowed to operate, such as banks, supermarkets, shopping malls, and stores, are subject to capacity limits
These businesses must ensure that all patrons wear face masks on the premises and adhere to social distancing measures
Social gatherings are limited to 10 people
Bars and nightclubs remain closed; concerts and fairs are currently prohibited
For more information on the COVID-19 situation in Honduras, including updated case numbers by region, visit the COVID-19 Honduras Official Website.
Where can I go to seek medical assistance in Honduras?
For domestic travelers in Honduras seeking local medical assistance, the government has provided a map of hospitals by region.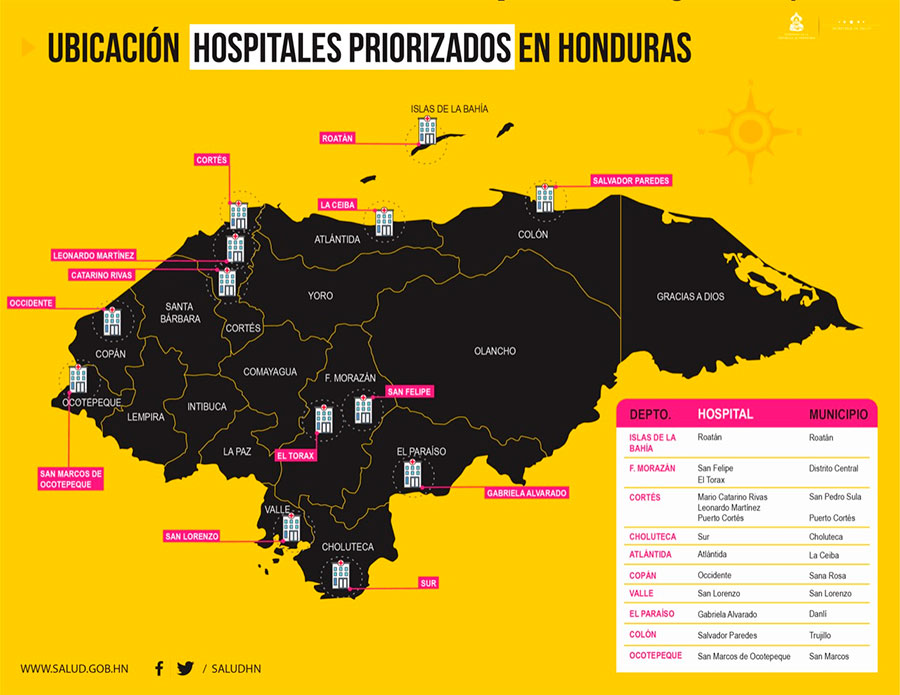 Visiting popular locations
Honduras has an impressive collection of natural and cultural hotspots, two of which are exceptionally popular with travelers. The famous Bay Islands are surrounded by the world's second-largest coral reef, offering some of the most incredible scuba diving opportunities in the Caribbean, while Copan is the home of the Copan Archaeological Park, which showcases grand sculptures and architecture of the ancient Mayan civilization that once existed between the 5th and 9th centuries. In this section, we cover some examples of safety protocols you can expect during your travels to these two bucket list destinations.
Bay Islands
Roatan, the largest and most-developed of Honduras' Bay Islands, is located in the western Caribbean. Off its shores, you'll find the largest barrier reef in the northern hemisphere. The Roatan Tourism Bureau has devised international-standard guidelines for businesses to follow in order to ensure a safe reopening. Businesses that meet these guidelines may register as a COVID-19 Responsible Business and be added to the tourism bureau's directory.
Guidelines for restaurants on Roatan
Tables must be at least six feet apart
Each table should be limited to six people per group
Social distancing must be maintained in waiting areas and in restrooms
All restaurants should consider an open-air setting
Customers should only be served when they are seated at a table, not at the bar or standing
High-touch surfaces should be cleaned and disinfected regularly
Contactless payment methods should be the preferred method of transactions
Guidelines for hotels and accommodation on Roatan
Hotel occupancy should be limited to a maximum of 50 percent
Temperature checks should be done at check-in
Non-essential items such as coffee makers and brochures should be removed from guest rooms
High-touch items and surfaces such as TV controls, doors, and curtains, should be disinfected regularly
A dedicated disinfection team that specializes in cleaning rooms occupied by suspected or confirmed COVID-19 infected individuals is to be trained and made available
Accommodation providers such as Springwater Villa, Naboo Resort, and The Beach House Roatan are registered as COVID-19 Responsible Businesses.
Copan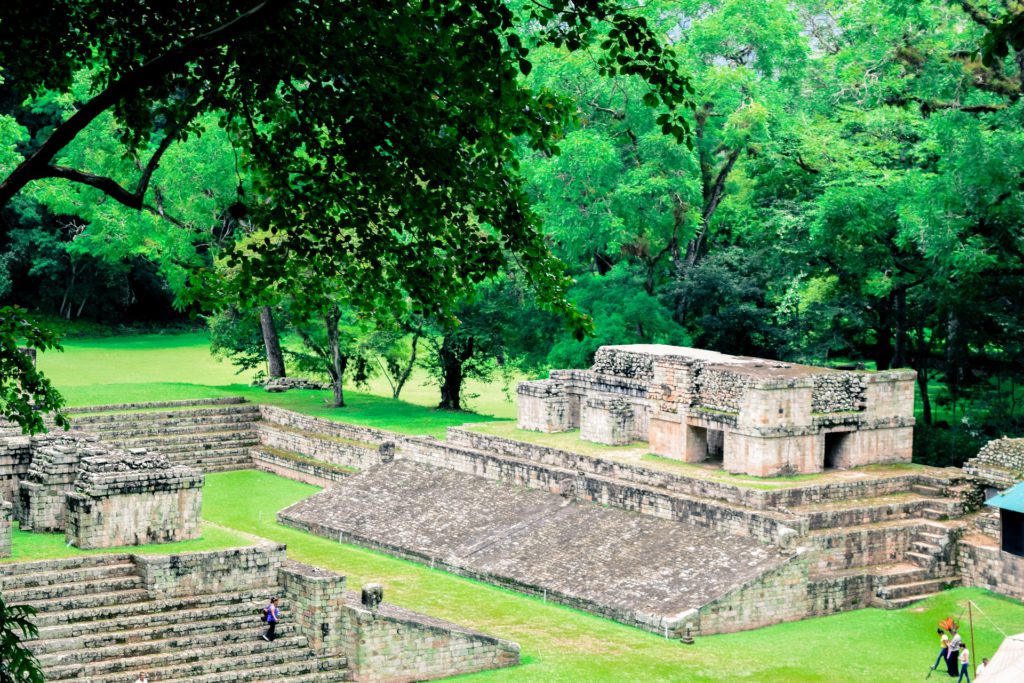 The ancient Mayan ruins of Copan, located in modern-day western Honduras, are considered one of the most important sites of the Mayan civilization. The easiest way to visit these ancient ruins is through a tour. Look out for tour companies that implement health and safety protocols in line with international standards such as WTTC standards. Examples of these protocols include:
Reducing participant capacity limits on tours
Considering mandatory face coverings, safe distancing protocols, or separate transportation where possible while transferring guests between meeting points
Encouraging guests to book tours online or make cashless transactions if possible
Ensuring guests handle their own belongings for the duration of the trip
Mapping out alternate routes and activity areas to implement crowd control and promote physical distancing
---
Is Honduras on your travel bucket list? Check out our two-minute guide "Why travel to Honduras?" to discover the country's best highlights! Do other parts of Central America intrigue you as well? We've got a guide to El Salvador and a guide to Panama, too! And if you need more Caribbean vibes, check out the best that Jamaica has to offer.
---
About TourHero
TourHero is a social travel platform that enables you to travel with like-minded people and fall in love with the journey. We work closely with handpicked local operators to ensure every experience curated is unique and exclusive to your travel group. Come with us on epic adventures and create memories that last a lifetime!