Fan of tacos and tequila? Mexico is all about its incredible food, amazing culture, idyllic beaches, and historical charm. From the famous seaside resorts of Cancun to the buzzing streets of Mexico City, there's something for every type of traveler. The good news is that the country has remained open for tourism, with some of the loosest travel restrictions for international travelers. Here, we answer the question: "Is it safe to travel to Mexico during the COVID-19 pandemic?" Read on to learn about Mexico's updated entry conditions and what you can expect when you arrive.
This article has been updated based on information available as of November 12, 2021.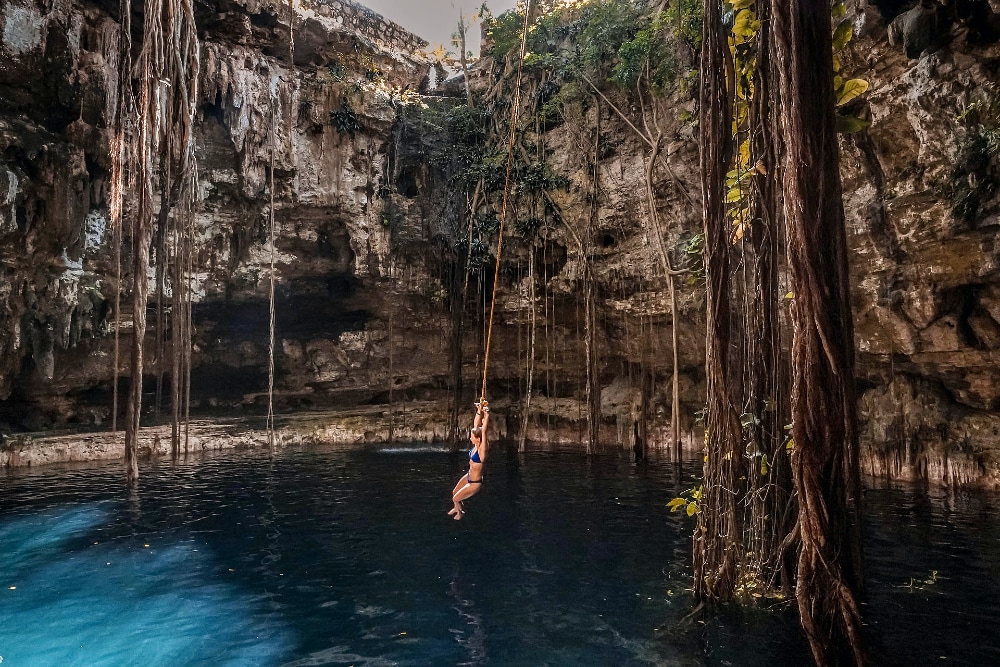 ⚠️ Due to the evolving nature of the pandemic situation, safety regulations may change without warning. This article should not be treated as legal advice — we recommend that readers check with local authorities for updates on COVID-19 protocols prior to making travel arrangements.
Border reopening: Who can travel to Mexico for leisure?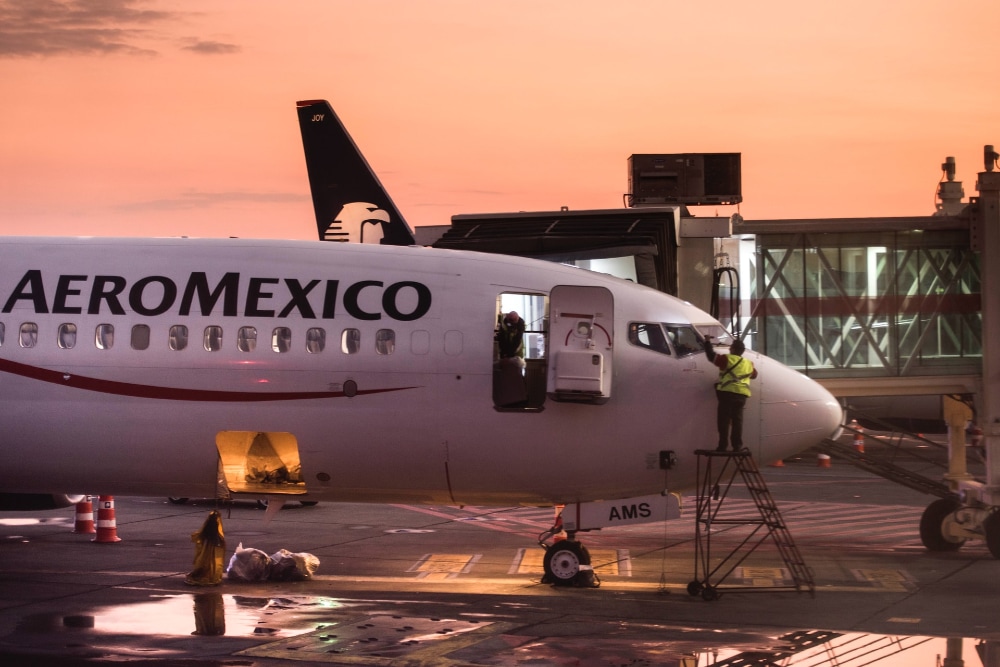 All travelers, including non-resident international tourists, are allowed to enter Mexico by air for leisure. It is not necessary to provide a negative COVID-19 PCR test result or self-quarantine on arrival. Do note, however, that most resorts on the ground will ask guests to fill out health questionnaires.
For travelers flying into Mexico, certain conditions need to be met for smooth travel.
All travelers must fill out a health declaration form and scan the generated QR code upon arrival
Health screenings will be conducted at airports and those who present COVID-19 symptoms may be subject to further health checks and/or quarantine
Around Mexico: General health and safety measures
As of November 12, 2021, Mexico has administered almost 128 million doses of vaccine, or about 99 doses per 100 people. As the race to vaccinate the population continues, Mexico is working to make things safer within its borders.
Traffic light system
Mexico has implemented a four-tier traffic light system to represent emergency protocols and restrictions across the country. Red signifies the highest level of restrictions are in force, while orange signifies certain businesses may reopen to strict capacity limits, yellow allows for all work to resume and non-essential businesses to resume all operations with some limits on capacity, and green meaning there are no restrictions in place. As case rates continue to fluctuate, so do the restrictions, so it is important to check the traffic light system regularly if you are traveling within Mexico.
Basic health protocols to remember
Regardless of which color is in effect, authorities urge the general public to maintain basic prevention methods such as:
Frequent hand-washing
Frequent cleaning and disinfecting of surfaces and objects of common use
Social distancing of at least 1.5 meters
Use of face masks where social distancing is not possible
To keep updated with Mexico's COVID-19 prevention methods, refer to the COVID-19 information page on the Governor of Mexico website.
Visiting popular locations
With a huge variety of things to do and see across the country, Mexico has plenty to offer visitors. Mexico boasts 35 World Heritage Sites, bumping it all the way up to number one in the Americas and number seven worldwide for the most number of Heritage sites it has under its belt. In this section, we cover some of the country's popular destinations and provide examples of some safety protocols in place at these locations. It is important to note that busier cities such as Mexico City might be facing higher infection rates at the moment. If you are worried about crowds, it is best to travel to destinations such as the coastal areas and resort cities, many of which already enforce a high standard of safety for tourists.
Puerto Vallarta, Jalisco
Those who know the popular resort town of Puerto Vallarta will know it lives up to its name as one of the friendliest places in the world. Located in the state of Jalisco on the country's Pacific coast, the tropical city is flanked by the lush Sierra Madre Mountains and blessed with incredible beaches, coves, and islands. Inland, it is a paradise of verdant forests, waterfalls, rivers.
Puerto Vallarta is one of the cities in Mexico that has been awarded the WTTC Safe Travels Stamp, the certification issued by the World Travel & Tourism Council to help tourists identify destinations that have adopted strict protocols to follow health, hygiene, and safety guidelines. Hotels, restaurants, beaches, shopping malls, and tour operators continue to follow these protocols to ensure a steady recovery in tourism. The following are some examples of protocols currently in effect in Puerto Vallarta:
The wearing of face masks is currently mandatory for every person in any public space, including on public transportation as well as in commercial establishments with general access
Hotels must follow strict sanitation protocols and screening processes
Tours and recreational activities have resumed normal operations with an 85 percent capacity limit — for this reason, advanced bookings are encouraged
Restaurants are allowed to operate at 90 percent capacity; bars and clubs at a 75 percent capacity
Visit Puerto Vallarta's COVID-19 Biosafety Practices and Protocols page for more information.
Cancun, Quintana Roo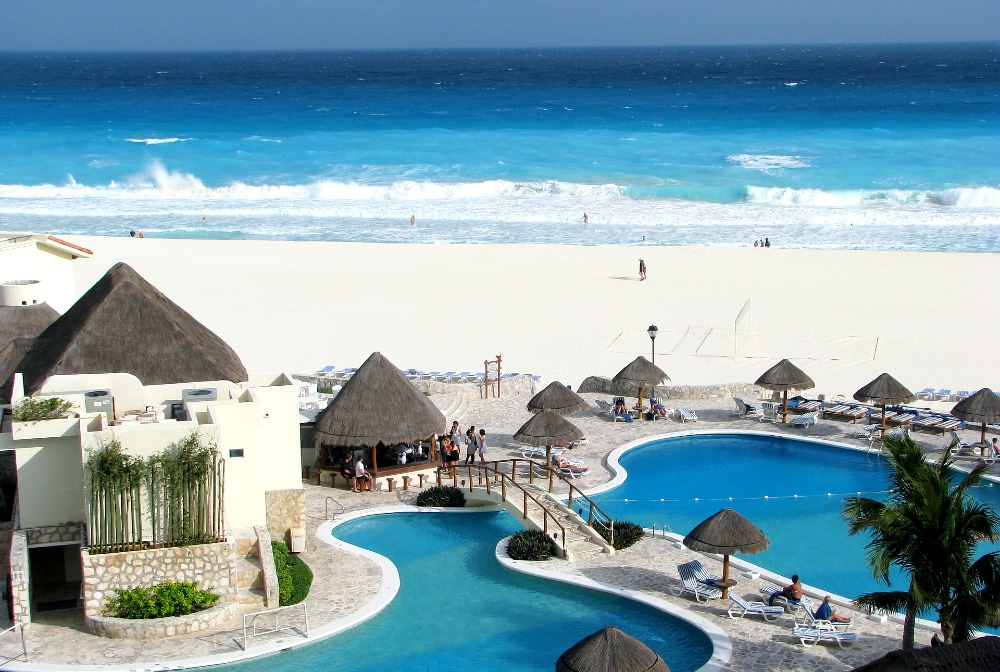 Cancun is located on the Yucatán Peninsula bordering the Caribbean Sea and is famously known for its nightlife, resorts, and, yes, stunning white-sand beaches and turquoise waters. Its excellent hotel infrastructure has turned it into one of the most visited resort destinations in Mexico. Cancun also offers plenty of unique natural places, Mayan culture, and adventure activities to keep visitors coming back.
Like Puerto Vallarta, Cancun has also been awarded the WTTC Safe Travels Stamp so visitors know it has the seal of approval from the World Travel and Tourism Council. If you plan to visit the Mexican Caribbean, these are some of the safety protocols you can expect:
Face masks are required to be worn, especially in indoor public spaces
Individuals should keep at least three feet apart from each other
Public beaches have reopened subject capacity limits
Many businesses, including hotels, transportation companies, tour operators, and restaurants have registered to obtain the Mexican Caribbean Clean & Safe Check Certification (CPPSIT), a program that aims to maintain COVID-19 safety measures while supporting the tourism industry's standard of health practices
Visit the Quintana Roo Tourist Promotion Council website for more information.
Other popular destinations that have been awarded the WTTC Safe Travels Stamp and follow a high level of COVID-19 safety protocols include:
Cozumel
Puerto Morelos
Tulum
Isla Mujeres
Costa Mujeres
---
Is Mexico on your travel bucket list? Check out our two-minute guide "Why travel to Mexico?" to discover the country's best highlights! Interested in more Caribbean vibes? We suggest checking out Puerto Rico's amazing highlights too!
---
About TourHero
TourHero is a social travel platform that enables you to travel with like-minded people and fall in love with the journey. We work closely with handpicked local operators to ensure every experience curated is unique and exclusive to your travel group. Come with us on epic adventures and create memories that last a lifetime!