You can, of course, discover some of the best beaches in Vietnam simply by spending a leisurely week in the likes of charming Hoi An or Nha Trang. But for a true adventure, hire a motorbike and take the coastal road from north to south — you're guaranteed to have the trip of a lifetime. If you've ever wanted to take the ultimate road trip, look no further. We're about to share our ultimate guide to accomplishing an incredible journey along Vietnam's coast.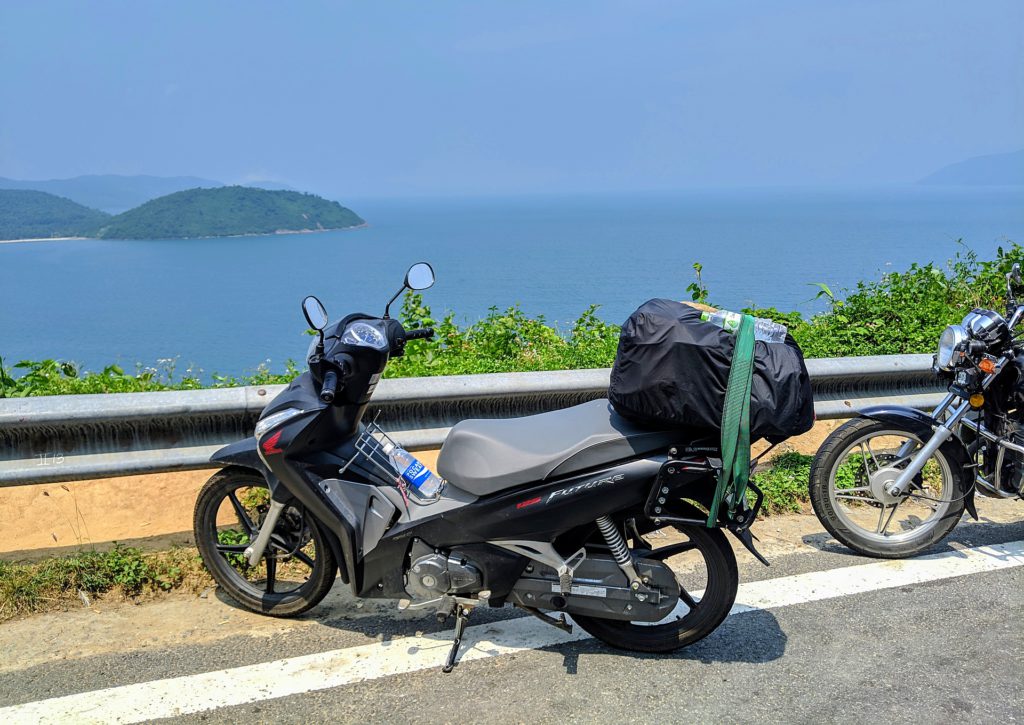 A note on our starting point: it's possible to begin your route much further north than on our recommended road trip. Ha Long Bay is a famous stretch of coastline that ranks amongst Vietnam's finest. But while you might feel tempted to start there, the road south of Ha Long Bay winds inland on motorways and offers little in the way of coastal scenery. For the best coastal roads that can be taken back-to-back, start your journey in Hue and finish up in Mui Ne. Here you'll be hugging the coastline for the entire journey. We've set six days for the route, but the more time you have, the better. An undertaking such as this should never be rushed, and there are plenty of places to stop and unwind as you make your way south.
Total route: Hue to Mui Ne
Total distance: 986 kilometers
Minimum time: 6 days
Hue to Hoi An (via Hai Van Pass)
Hue – Hai Van Pass – Da Nang City – Hoi An
Distance: 161 kilometers
Duration: 4 hours
The adventure starts in Vietnam's former capital, Hue. Spend at least one day in Hue to explore this historical city and its amazing food selection before you set off! Take a break at the beautiful Lang Co Beach and then experience the thrilling Hai Van Pass before you reach Da Nang City.
Here, you'll find a stretch of beautiful coastline including My Khe, famous for being the site where American troops first landed on a Vietnam beach in 1965. From here, the picturesque town of Hoi An is just 30 kilometers away, with An Bang Beach having a great array of bars and restaurants in which to recharge before the next leg of your journey.
Hoi An to Quang Ngai
Hoi An – Tam Ky – Tam Thanh – Quang Ngai
Distance: 133 kilometers
Duration: 3 hours
Heading south the road hugs miles of quiet coastline much of the way. And close to Tam Ky, you will find Tam Thanh Mural Village. Once a quiet fishing region, it's still peaceful but had a transformation in 2016 thanks to a Korean-inspired community project. Many of the buildings and walls in the area now house wonderful artworks and murals, which led to the area becoming a minor tourist attraction. It's brought a much-needed source of income for the local people.
Quang Ngai is a gorgeous coastal town, largely untouched by the tourism one finds in Hoi An to the north or Nha Trang to the south. Historians may wish to visit My Lai nearby, the site of an appalling massacre during the Vietnam-American War. Excursions can also be made to explore the Truong Son Mountains to the west, and Ly Son Island off the coast.
Quang Ngai to Quy Nhon
Quang Ngai – Lo Dieu Beach – Cat Tien Beach – Quy Nhon
Distance: 189 kilometers
Duration: 4.5 hours
Quy Nhon is another quiet town on Vietnam's coast, and the road from Quang Ngai is a winding one, linking fishing villages and farms. Before you settle in Quy Nhon for the night, look out for the Dang Thuy Tram Memorial site, around 50 kilometers from Quang Ngai.
Formerly a medical clinic, the site has been turned into a shrine out of respect for a local doctor. She not only cared for injured soldiers during the American War, but kept a diary for the last two years of her life, from 1968 to 1970. Published in 2005, it remains a vital historical document, perfectly outlining the local mood during the time of war.
Quy Nhon to Nha Trang
Quy Nhon – Bai Xep – Tuy Hoa City – Nha Trang
Distance: 228 kilometers
Duration: 5 hours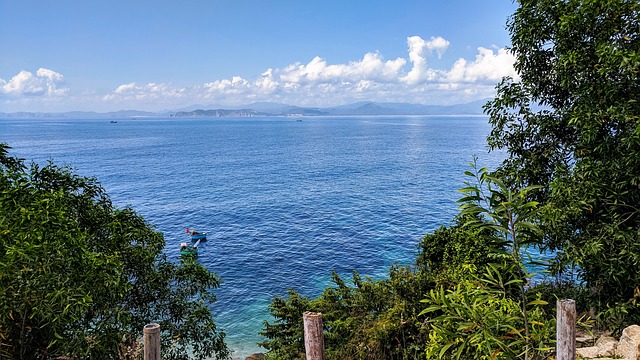 Wave goodbye to sleepy Quy Nhon and prepare for a more touristy vibe at your next destination. But make the fabulous beach of Bai Xep your first stop, just 10 kilometers from the town itself. The main beach is dotted with basket boats used for fishing, and it's a seafood-lover's paradise, just perfect for getting away from it all.
Look out for the cliff faces of Mui Dien and Dai Lanh Beach before the route takes you inland en route to Nha Trang. You'll find miles of sandy coastline and clear blue sea here, with the tree-lined Nha Trang Beach having the most activities.
You'll also see a lot more bars, restaurants, and souvenir shops in Nha Trang, although it's nowhere near as busy as the country's main tourist hubs… yet. There's a good reason why it's so popular — Nha Trang undoubtedly boasts some of the best beaches in Vietnam, and a busy but relaxed nightlife.
Nha Trang to Phan Rang
Nha Trang – Cam Ranh Bay – Hang Yen Beach – Phan Rang
Distance: 129 kilometers
Duration: 3 hours
Cam Ranh Bay is a fascinating stop on your journey south. Used by American forces during the war, it eventually fell to Vietcong troops and later became a naval site for the Soviet Union during the Cold War. Close by, you'll find Cam Ranh Shipyard and Cam Ranh City itself.
If you wish to visit the famous city of Da Lat as a diversion from this coastal route, Cam Ranh offers a good opportunity to turn west. From here, it's around 130 kilometers, a 3.5-hour journey.
Look out for the unspoilt Hang Yen and Ninh Chu beaches before you reach Phan Rang. Hang Yen is the more rugged of the two and a great place for spotting birds and wildlife. And Ninh Chu is just the place for a cool dip after a long day in the saddle!
Phan Rang to Mui Ne
Phan Rang – Dinh Cape – Phan Thiet – Mui Ne
Distance: 146km
Duration: 3 hours
Don't be sad because it's your last day — some of Vietnam's most beautiful scenery still awaits you! Make your first stop in Dinh Cape. A small town built around a rocky headland, you'll find wonderful resting points around the cape upon which to take in some fresh sea air.
Further down the coastal road, you'll pass the serene beach of Ca Na. Carry on to Co Thach Beach for something a little different. Local people know this area as the "seven-color beach" due to the many different shades of pebbles found. There are also long stretches of seaweed-covered rocks, quite unlike anywhere else you'll find in Vietnam.
Just outside of Mui Ne, you'll find Vietnam's desert lands. Yes, really! The Red Sand Dunes are slightly north of Mui Ne Bay and offer tremendous views over the coast, solitude, and some fun. Rolling down the dunes is a sport for many and you'll find plenty of people waiting for you to hire their sledge. Go early in the morning and you'll enjoy the best photo opportunities.
Head further east along the coastline and you can also see the White Sand Dunes. They're around 20 kilometers away but much larger than their red equivalent!
Finally, enjoy a drink and some seafood in the fishing town of Mui Ne, and reflect on what an adventure you've had!
Fancy a different kind of motorbike tour? Explore Vietnam's northernmost province on the Ha Giang Loop.
---
About TourHero
TourHero is a social travel platform that enables you to travel with like-minded people and fall in love with the journey. We work closely with handpicked local operators to ensure every experience curated is unique and exclusive to your travel group. Come with us on epic adventures and create memories that last a lifetime!