Costa Rica is all about its culture of "pura vida" (pure life). With incredible cloud forests, volcanic landscapes, exotic wildlife, and lush national parks, it is the perfect destination for nature lovers and thrill-seekers who crave adventure. The good news is that the country has opened up for tourism and eased restrictions for international travelers. Here, we answer the important question: "Is it safe to travel to Costa Rica right now?" Read on to learn about Costa Rica's updated entry conditions and what you can expect on arrival, based on information available as of July 1, 2021.
⚠️ Due to the evolving nature of the pandemic situation, safety regulations may change without warning. This article should not be treated as legal advice — we recommend that readers check with local authorities for updates on COVID-19 protocols prior to making travel arrangements.
Border reopening: Who can travel to Costa Rica for leisure?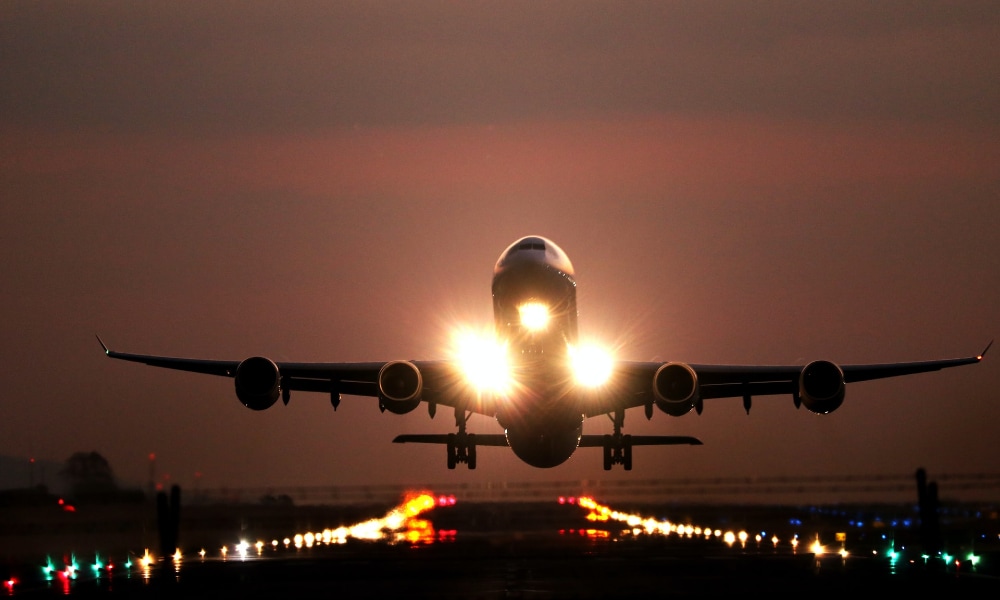 All travelers, including non-resident international travelers, are now allowed to enter Costa Rica regardless of country of origin. It is now much easier to enter the country as travelers no longer need to submit a negative COVID-19 PCR test result or undergo a self-quarantine period upon arrival. These are just two requirements that must be met before entry.
Travel entry requirements
All travelers must fill out a Health Pass online 72 hours prior to departure. A QR code will be provided to show authorities upon arrival.
Tourists, including vaccinated tourists, must be covered by valid travel insurance. The type of insurance you purchase matters.

Note: From August 1, 2021, those fully vaccinated against COVID-19 will no longer need travel insurance to enter Costa Rica. To qualify, you must have received an approved vaccine: Moderna, Pfizer, AstraZeneca, or Johnson & Johnson. Your last dose must have been administered at least 14 days before entering Costa Rica. You must provide proof with a document that states your full name, date of each dose, the formula, and the lot number. US visitors may use their COVID-19 vaccination record card as proof. Non-vaccinated travelers will still need to be covered by insurance.
Standard visa regulations apply. Travelers can check whether they can enter Costa Rica without a visa on the General Directorate of Migration and Immigration website. For more in-depth information on Costa Rica's travel requirements, you can visit the Costa Rica Tourism Board's website for more information.
Travel insurance: How much must I purchase?
There is a difference in the amount of medical coverage you must have depending on whether you buy from a Costa Rican insurance company or an international insurance company. The bottom line is, if you buy from a Costa Rican insurance company, you will only need to cover medical insurance of up to USD 20,000, while for international policies the requirement is set at USD 50,000. However, travelers may find it easier to purchase international insurance. We outline all requirements and differences below, with some recommendations for insurance options.
International insurance policies

International insurance policies must meet the following requirements:
1. Policy must be valid for your entire trip duration in Costa Rica — it should match the dates of your plane tickets into and out of Costa Rica
2. Policy must cover a minimum of USD 50,000 for COVID-19 medical expenses
3. Policy must cover a minimum of USD 2,000 for quarantine lodging expenses

You will need to obtain a certificate or letter from the insurance company (either in English or Spanish) that confirms the above details. You will need to upload this document when registering online for your Health Pass. Insurance cards are not accepted.

Recommendations for international insurance plans

Buying an international insurance plan can end up being easier and cheaper than buying Costa Rican travel insurance. Here is a list of insurance plans that are well-reviewed and specifically meet Costa Rica's travel insurance requirements.

Trawick International Safe Travels Voyager plan. This plan is available to US citizens and US residents. It can be purchased for trip costs up to USD 100,000 and includes USD 250,000 of primary medical coverage and USD 2,000 minimum coverage for potential lodging expenses. The policy meets Costa Rica's travel insurance requirements and you will also receive a visa letter upon purchase that you can upload directly to Costa Rica's Health Pass website. Trawick also offers the Safe Travels International plan and Safe Travels International Cost Saver plan for non-US travelers.

Insubuy also has several US-based products that meet Costa Rica's travel insurance requirements, including the Safe Travels Explorer plan, which provides basic travel insurance including USD 50,000 in secondary medical coverage that covers COVID-19, and USD 2,000 in quarantine lodging expenses coverage. You can also look at the company's list of policies that comply with Costa Rica's travel insurance requirements to compare quotes. All plans purchased will come with a downloadable visa letter that can be uploaded to Costa Rica's Health Pass website.

Can I check if a policy meets Costa Rica's requirements?

If you are unsure of the validity of the international policy you plan to purchase, you can email the Costa Rica Tourism Board at seguros@ict.go.cr to confirm if it meets the country's requirements for entry.

Costa Rican insurance policies

The minimum medical insurance coverage required for Costa Rican insurance holders is USD 20,000. There are currently three insurance companies approved to offer COVID-19 travel insurance that meet entry requirements. These are:

– INS
– Sagicor
– BlueCross BlueShield

INS is a government insurance company, Sagicor and BlueCross BlueShield are both private companies.

Which is better?

Pros of buying an international insurance plan
– International insurance plans tend to cover more for less money
– Some Costa Rican insurance policies may only be available in Spanish, which might difficult to translate for accuracy

Pros of buying a Costa Rican insurance plan
– Should you need to file a claim, medical facilities tend to accept Costa Rican insurance more readily
– With international insurance, you will most likely need to pay upfront and then be reimbursed later on
Flying into Costa Rica: Safety at Juan Santamaria International Airport in San Jose
Most tourists who travel into Costa Rica fly into the bustling capital, San Jose. This means arriving through Juan Santamaria International Airport, the city's primary airport. Juan Santamaria International Airport hosts direct flights to North America, Central America, and Europe. It also serves cities in South America and the Caribbean.
The airport has gone the extra mile to ensure visitors feel safe and comfortable. This includes:
Providing hand-washing and sanitation stations in all common areas
Using thermal cameras for temperature checks
Increasing the frequency of cleaning and disinfecting, especially in high-traffic areas
Limiting entrance into the airport to traveling passengers only
Limiting capacity in shops and boarding lounges
Ensuring travelers are wearing face masks within the airport
Encouraging social distancing of 1.8 meters between passengers
Around Costa Rica: General health and safety measures
Life in Costa Rica is slowly returning to a relative normal. However, while beaches and national parks are open, and most businesses are not allowed to operate (at a reduced capacity), there are still strict restrictions travelers should take note of. These are currently in effect until at least July 11.
Reduced travel hours
Currently, there is a nightly curfew from 11 pm to 5 am (GMT-6) and driving restrictions are in effect. Traveling via private transportation is prohibited between 9 pm and 5 am. Outside of these hours, authorities have enforced an odd-even license plate number system where private vehicles may be used on alternating days.
Reduced business hours
Businesses may only operate from 5 am to 9 pm daily.
Gathering and capacity limits
Large gatherings remain prohibited while event venues can host a maximum of 30 people.
Restaurants are allowed to operate at 50 percent capacity, while bars can operate at 25 percent capacity. Hotels with more than 100 rooms are allowed to operate at 75 percent capacity.
Use of face masks
It is mandatory to wear face masks in all indoor public areas or while using public transportation.
Visiting popular attractions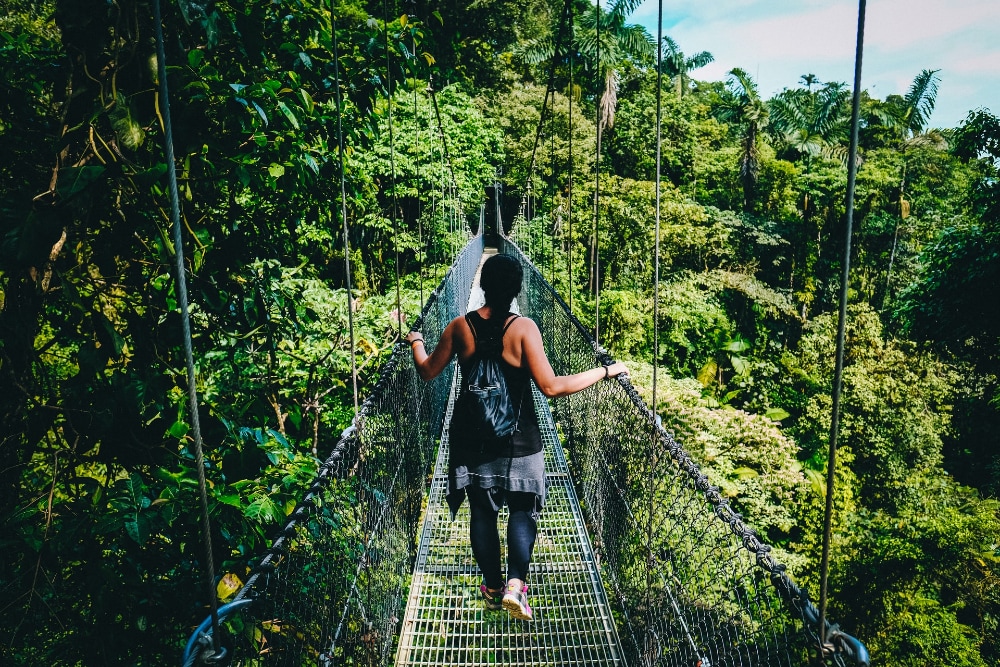 The majority of Costa Rica's most scenic attractions are found in the great outdoors, meaning there is less of a need to worry about social distancing and mask-wearing requirements. In this section, we cover some of the country's popular attractions and activities, and provide examples of some safety protocols in place at these locations.
Museums in San Jose
San Jose is a beautiful city with plenty of stunning architecture, public art galleries, and museums. One of the best museums you can visit when you're in San Jose is the National Museum of Costa Rica. Here, you can learn about the natural history, archeology, and culture of Costa Rica stretching all the way back to pre-Columbian times.
The museum takes health and safety seriously — the following measures have been implemented:
Visitor capacity is capped at 50 percent, both within individual exhibition rooms and within the building as a whole
Visitors are encouraged to respect the two-meter physical distancing rule
Visitors are required to wear face masks and have their temperature checked upon entry
Soap, hand sanitizers, and towels are placed in strategic areas
Frequent cleaning and disinfecting at high-traffic spaces
Temporary suspension of cloakroom services
Other museums around the city have also implemented similar health protocols to ensure visitors feel safe and comfortable. Another popular museum we recommend visiting while in San Jose is the Pre-Columbian Gold Museum, which houses one of the largest collections of gold artifacts in Latin America.
National parks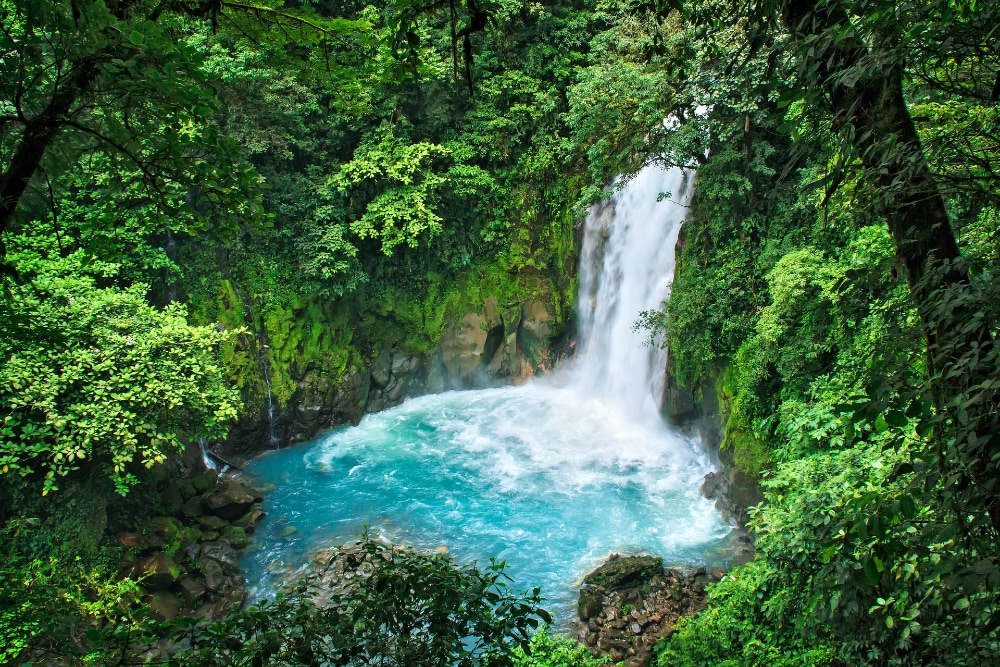 Costa Rica may not be a large country, but it holds an incredible five percent of the world's biodiversity across its vast forests, volcanic areas, and Pacific and Caribbean beaches. About a quarter of the national territory is protected and preserved by the National System of Conservation Areas. Visitors can admire the biodiversity of Costa Rica through the many national parks in the country.
These parks remain open at a 50 percent capacity. Outdoor activities mean visitors will not have to wear masks.
For anyone wanting to check out the geothermal wonders of Costa Rica, it's worth visiting the Tenorio Volcano National Park, which sits in the Guanacaste Volcanic Mountain Range. It is a lush treasure trove of cloud forests, lagoons, waterfalls, hot springs, and plenty of volcanic activity zones.
If you'd like to discover other national parks around the world, check out our article about Sri Lanka's best national parks for wildlife encounters and our guide on five epic US national park road trips.
Beaches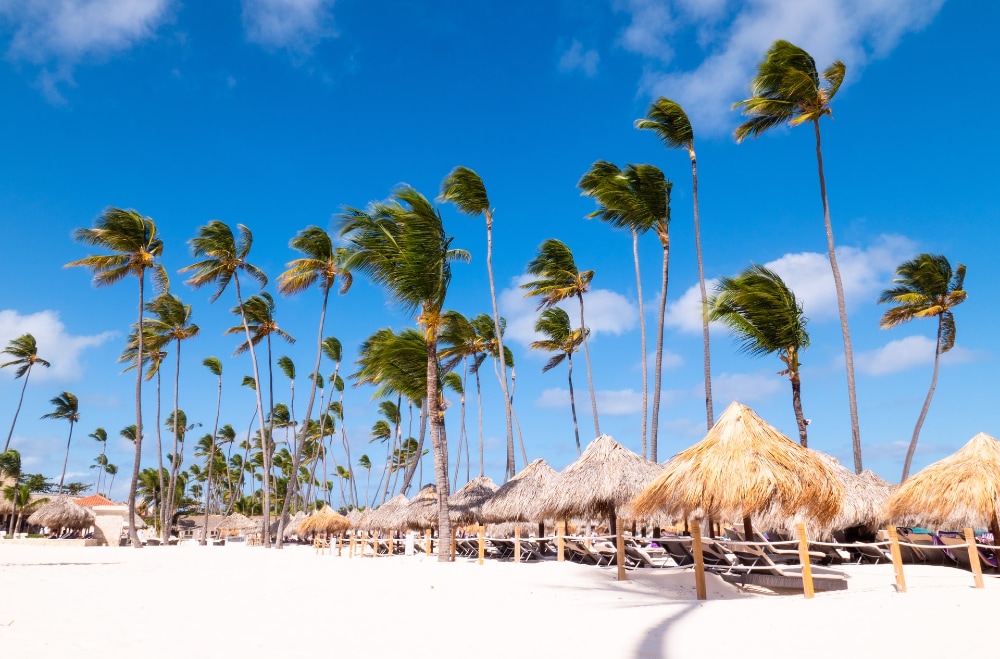 Costa Rica is also famous for its golden sand beaches. You'll find the best of these in the northwest regions of Guanacaste and the Nicoya Peninsula, and in the southern Caribbean in Puerto Viejo and Cahuita. These beaches offer warm tropical waters and great opportunities for surfing.
In an effort to reduce COVID-19 cases, beaches are only allowed to open from 5 am to 6 pm.
---
Is Costa Rica on your travel bucket list? Check out our two-minute guide "Why travel to Costa Rica?" to discover the country's best highlights! Do other parts of Central America intrigue you as well? We've got a guide to Belize, too!
---
About TourHero
TourHero is a social travel platform that enables you to travel with like-minded people and fall in love with the journey. We work closely with handpicked local operators to ensure every experience curated is unique and exclusive to your travel group. Come with us on epic adventures and create memories that last a lifetime!