An adventure of a lifetime awaits you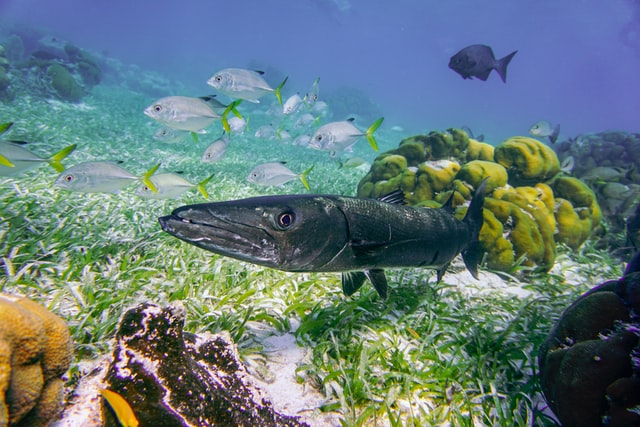 When to visit Belize
Hot and sultry all year round, the weather in Belize is perfect for sun, sand, and salty breezes on the beach and in the water. Temperatures stay warm, with the mercury remaining in the mid-20s to about 30°C in the daytime, and temperatures rarely falling below 20°C at night.
While there is no bad time to visit Belize, many tourists favor the dry season from November to May, with January, February, and March guaranteeing prolonged periods of warm sunshine, making this period perfect for exploring the Mayan ruins and jungles.
The rainy season stretches from June until October, but rainstorms typically last a couple of hours so you'll still be able to enjoy some clear skies. This is the best time to head to Belize if you're trying to avoid the peak season. However, keep in mind that certain activities like snorkeling, diving, caving adventures, and kayaking, may be canceled for the day if water levels are not safe.
The Cayo District and the Cayes tend to see more clear skies and sunny days on average, while the Toledo District and Placencia have a distinctly more tropical climate where chances of rain are slightly higher no matter what the time of year (and also why these regions are so lush and green).
If you're planning on diving, the summer months provide the calmest waters and highest visibility. If you want to dive with the whale sharks, you can only do this from March to June.
Belize's most popular tourist event, the Lobster Festivals, take place every year in Caye Caulker, Placencia, and San Pedro in June. This is when you can try some of the tastiest lobster dishes.
---
Estimated flight prices from popular cities
About TourHero
TourHero is a social travel platform that enables you to travel with like-minded people and fall in love with the journey. We work closely with handpicked local operators to ensure every experience curated is unique and exclusive to your travel group. Join an epic adventure with like-minded travelers to create memories that last a lifetime.