Find adventure like nowhere else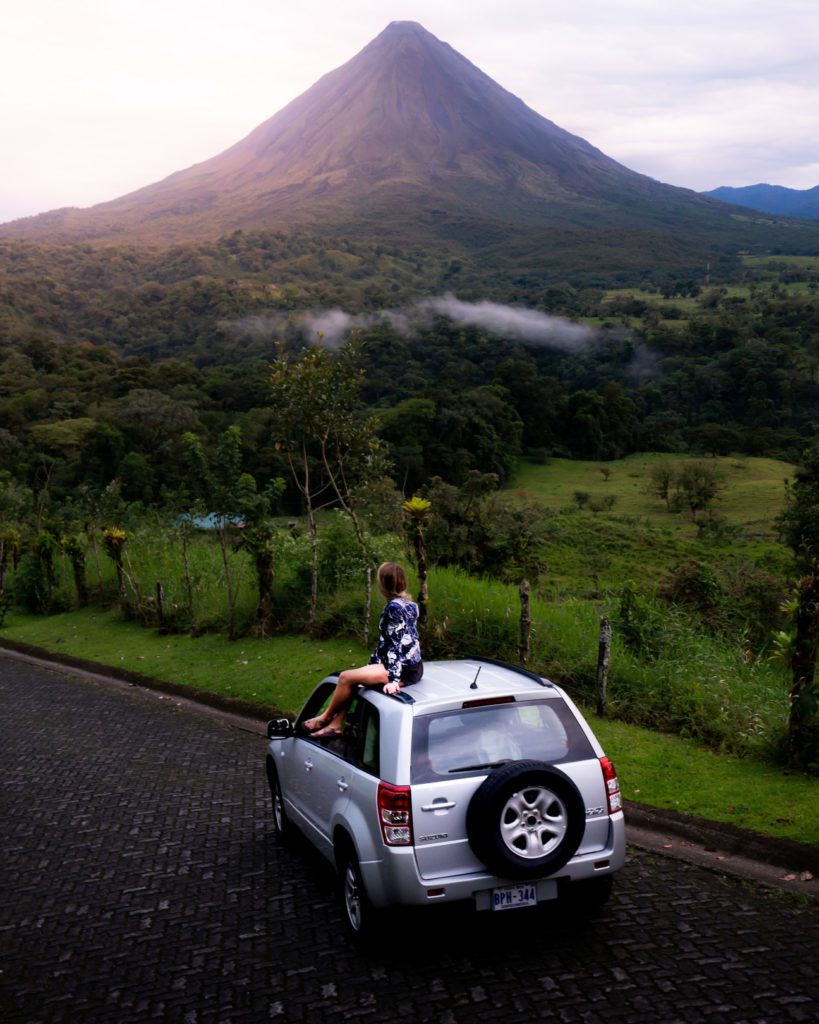 When to visit Costa Rica
Costa Rica has a tropical climate that experiences both a dry and wet season. It is warmer along the coast, with coastal areas averaging around 30°C, while the central part of the country remains temperate all year and experiences temperatures averaging 17°C.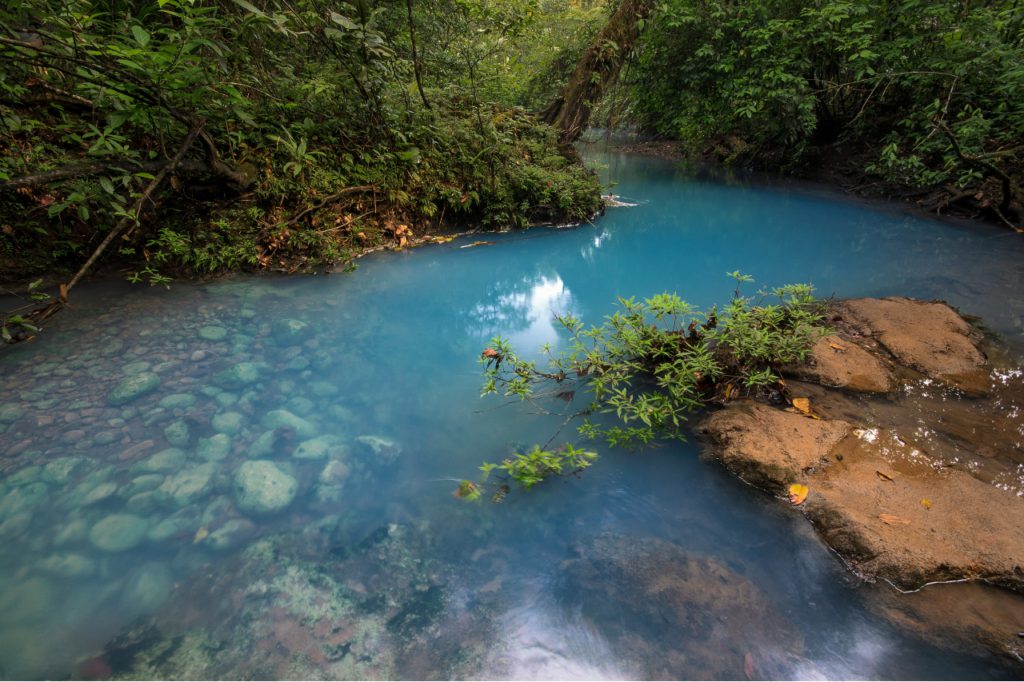 Generally, there is no bad time to visit Costa Rica! Many enjoy the dry season that stretches from December to April. This guarantees more sunlight and less humidity, perfect for outdoor activities and jungle exploration.
The wet season is from May to November. You can expect cheaper prices and fewer crowds, making this the best time to visit Costa Rica if you don't mind a bit of rain. The good news is that rainstorms in Costa Rica fall in short bursts, so you'll still have the chance to experience some sunshine.
September and October are the rainiest months, though this is less of an issue if you stick to the Caribbean side of the country, which gets less precipitation than the Pacific side.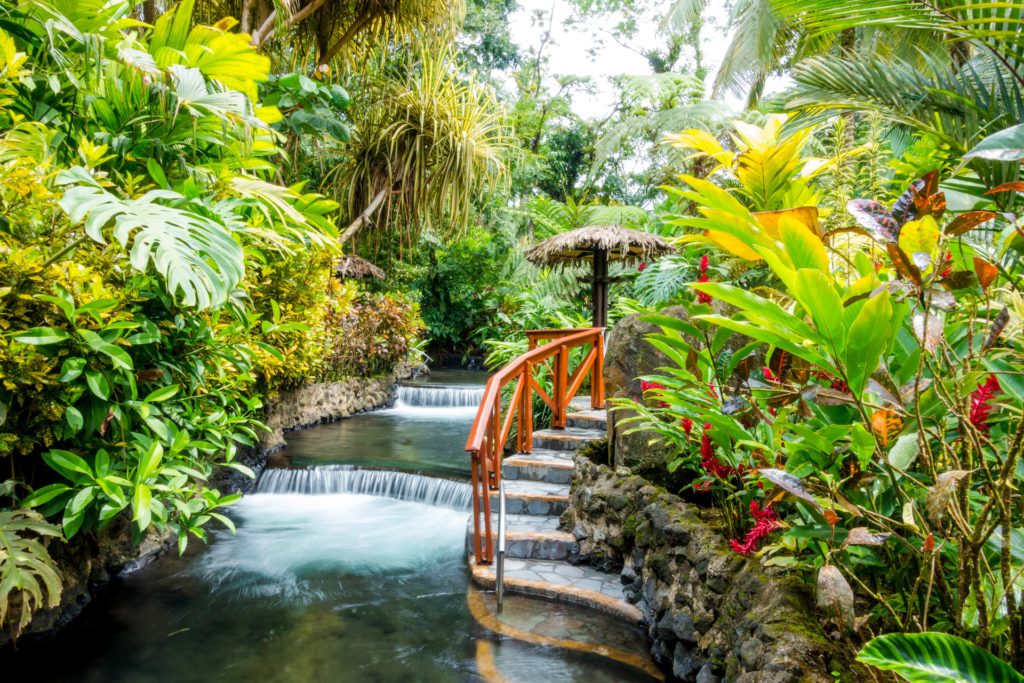 Wildlife enthusiasts can expect exotic animals throughout the year. Icons like the Capuchin monkey can be seen year-round, but if you're looking to spot sea turtles on the Caribbean coast, head there between February and October for the best sightings.
The best time for birdwatching is when visibility is highest between November and April — catch resident birds in action then. Migratory birds visit Costa Rica from September to November.
The Nicoya Peninsular provides some of the best surfing on the Pacific coast. March and April provide tamer waves for beginners, while September and October invite bigger waves for the more experienced. If crowds are the issue, no problem! Head there in the low season between June and August.
---
Estimated flight prices from popular cities
Highlights of Costa Rica
Arenal Volcano National Park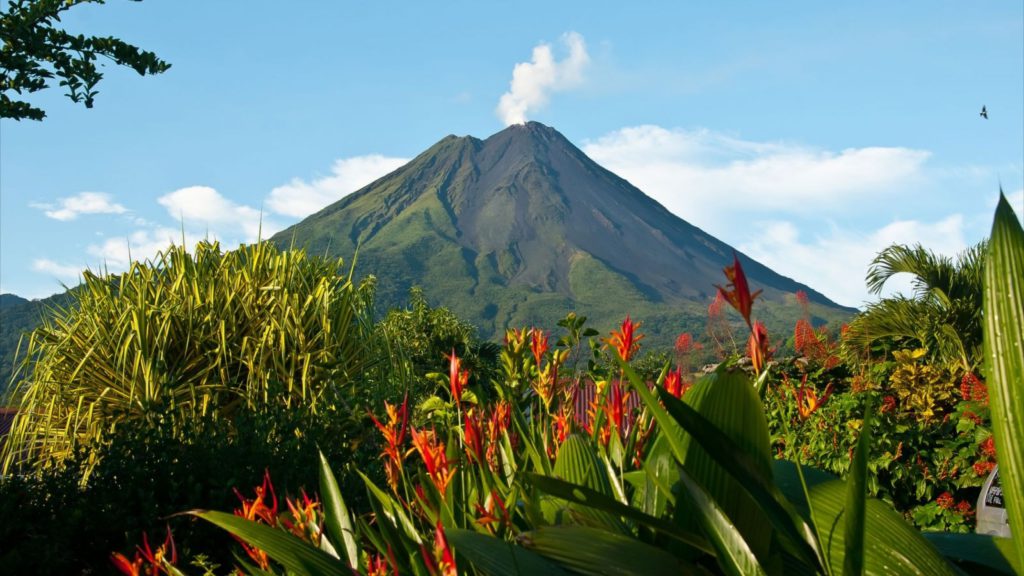 In a country with no shortage of volcanoes, the majestic Arenal Volcano is the most iconic. A prominent cone-shaped active stratovolcano located 90 kilometers northwest of San Jose, this 1,657-meter marvel sits within the sprawling Arenal Volcano National Park, itself the perfect destination to encounter some of Costa Rica's most incredible natural sights and geothermal secrets. Laced with lava flows and thermal rivers, dotted with hot springs and natural pools, the surroundings of Arenal Volcano provide explorers with endless surprises.
Make your way to the nearby highland hamlet of La Fortuna, the perfect gateway to the national park's many hidden attractions. Use this as a base to discover rainforest trails leading to the stunning 70-meter La Fortuna Waterfall. Arenal is not the only volcano in the vicinity; you can also hike the smaller Chato Volcano to discover its forest-clad crater and idyllic green lagoon. Arenal is also a superb destination for ziplining, whitewater rafting, waterfall rappelling, and other high-adrenaline activities. For a nature-focused experience, the Arenal Hanging Bridges offer an incredible view from above the canopies. This is also a haven for wildlife — jaguars, coati, white-faced capuchin monkeys, and the endangered resplendent quetzal call the jungles of Arenal home.
Read more:
Journeying to the epic Arenal Volcano is one of our major bucket list items in our guide: Top 10 things to do in Costa Rica!
---
San Jose
Most who travel into Costa Rica will know the way to San Jose. After all, the capital city is the point of entry and exit for most tourists. Despite this, few people make time to actually get to know the city, preferring to head straight to the national parks. The explorers who choose to discover San Jose are rewarded with a unique collection of treasures, from striking neoclassical architecture to preserved neighborhoods, dimly-lit jazz bars to hipster Costa Rican coffee shops.
A growing number of tours in the city seek to showcase the best of San Jose. Step into the subterranean Pre-Columbian Gold Museum tucked beneath the popular Plaza de La Cultura to find a space filled with incredible gold artifacts, pre-Columbian figurines, and ethnographic exhibits. For a spot of nature, the La Sabana Park allows you to escape to the largest green space in the city — rent pedal boats and float across its large central lake, or peek into the Museum of Costa Rican Art nearby, its indoor-outdoor displays featuring works by Latin American artists. Rub shoulders with locals at the historic Mercado Central (Central Market) as you wander through a maze of narrow alleyways lined with shops selling souvenirs, snacks, ceramics, fragrant spices, and piles of native fruit. Then, discover the grand and ornate architecture of the National Theatre, an opulent sight to behold.
---
Puerto Viejo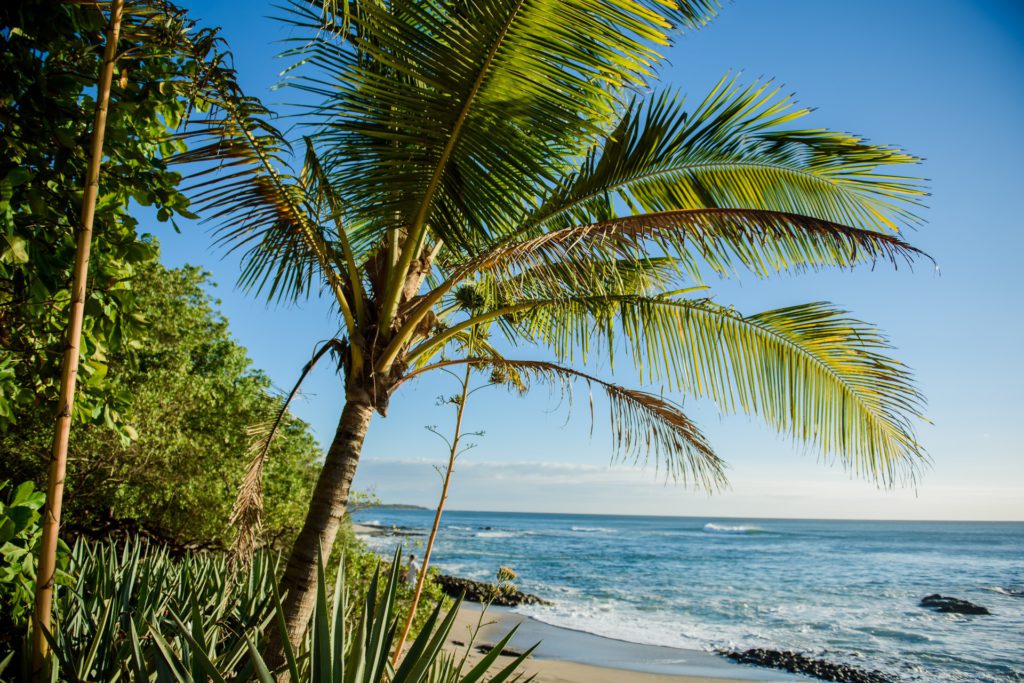 The charm of Puerto Viejo de Talamanca, simply known as Puerto Viejo by the locals, has brought surf fans far and wide to its shores. A vibrant seaside town in the southeast, located in Limon Province on Costa Rica's delightful Caribbean coast, Puerto Viejo is home to gorgeous gold-sand beaches, crystal-clear waters, and the legendary Salsa Brava reef break, the most powerful surf spot in the country that provides a challenge for even the most experienced surfers. The town exudes a relaxed atmosphere and rustic touch. In recent years, it has become extremely popular with the young and the adventurous.
It's not just the waves and chill vibes that draw crowds. The unique black-sand Playa Negra stretches 10 kilometers all the way to the scenic Cahuita National Park in the north, which protects a large coral reef and features a shipwreck dive site. There is also the non-profit Jaguar Rescue Center, worth a visit for a greater understanding and appreciation for the native animals of Costa Rica. The Gandoca-Manzanillo National Wildlife Refuge has plenty of wetlands, rainforest, and mangroves to explore.
---
Isla Tortuga
Although it may seem incredible, Costa Rica boasts more than a hundred islands, most of them protected. Only a handful of these islands are open to tourism and exploration. One such island is the beautiful Isla Tortuga, which is striking in its richness in flora and fauna, not to mention a true paradise of white sand and glittering waters. The island provides the perfect place for activities such as diving, snorkeling, hiking, kayaking, and wildlife watching. Isla Tortuga is also a top destination for its accessibility, located only about an hour and a half from the shores of the Nicoya Peninsula by boat, making it ideal for day trips and quick excursions.
Rent lounge chairs and umbrellas for your siesta by the water, or trek to the summit of the island for exciting glimpses of wildlife. Often, you'll find wild peccaries finding their way down to the beach. For a bigger rush, go on a canopy and zipline tour. Of course, bigger still are the underwater thrills — scuba dive or snorkel the depths to see manta rays, dolphins, sharks, and three different shipwrecks.
---
Guanacaste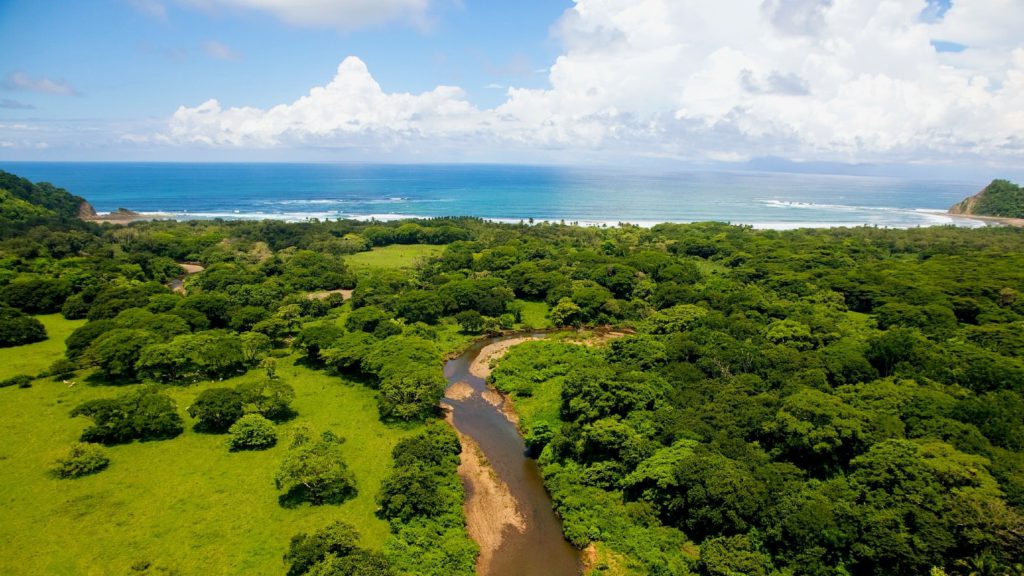 Guanacaste is one of Costa Rica's most popular regions to visit, comprising the Pacific Coast area from the border of Nicaragua to the Bongo River estuary in the Nicoya Peninsula and boasting a combination of breathtaking beaches, tropical forests, sweeping mountain views, and a significant number of protected ecosystems teeming with life. The tourism area is incomparable in its beauty and is also home to a very important section of the country's cultural and natural heritage.
Head to the northern lowlands of Guanacaste to discover the cloud forests of Tenorio Volcano National Park, known for its natural hot springs, wildlife encounters, hiking trails, and most famously, the gorgeous Rio Celeste Waterfall. On the coast, the Santa Rosa National Park is home to surfing sites, rare stretches of dry tropical forest, savannas, marshlands, and hundreds of bird species. Guanacaste's long coastline allows you to pick from an endless list of beaches, from the secluded Playa Blanca to the popular Playa Hermosa, while the Papagayo Peninsula is a haven of luxury resorts, golf courses, and eco-driven activities.
About TourHero
TourHero is a social travel platform that enables you to travel with like-minded people and fall in love with the journey. We work closely with handpicked local operators to ensure every experience curated is unique and exclusive to your travel group. Join an epic adventure with like-minded travelers to create memories that last a lifetime.