The Caribbean has long been a treasure trove of things to see and do, from the alabaster-white beaches of the Bahamas to the famous bioluminescent bays of Puerto Rico, the hidden waterfalls of Jamaica to the renowned dive spots in the Dominican Republic. It has something for everyone, including adventure and leisure, hundreds of years of intriguing culture and history, extravagant resorts and villas, budget-friendly backpacker haunts, and unforgettable honeymoon escapes. Want a Caribbean vacay but have no idea where to start? Here's a guide to nine amazing Caribbean islands to visit that should be on your radar.
9 Caribbean islands to visit — location map
Jamaica
Jamaica should be on everyone's Caribbean island bucket list. Sun-bleached white-sand beaches, beautiful coral reefs and swaying palm trees, coupled with verdant foliage and breathtaking inland waterfalls guarantee that your days here will be jam-packed with a mix of adventure and relaxation.
No idea where to start your Jamaican exploration? Begin your adventures on Jamaica's west shore, where soft white-sand beaches run along the coast from Negril's iconic Seven Mile Beach, a dreamy destination to get to work on your tan. Travel northeast along the coast and you'll eventually come to the ultra-luxurious resorts of Montego Bay. Here, you can swim with the friendly dolphins at Dolphin Cove, go on a rafting tour down the Martha Brae River, and eat your way through some top-notch restaurants. Keep going and you'll find the famous Dunn's River Falls just a stone's throw away from the busy port town of Ocho Rios and its many attractions.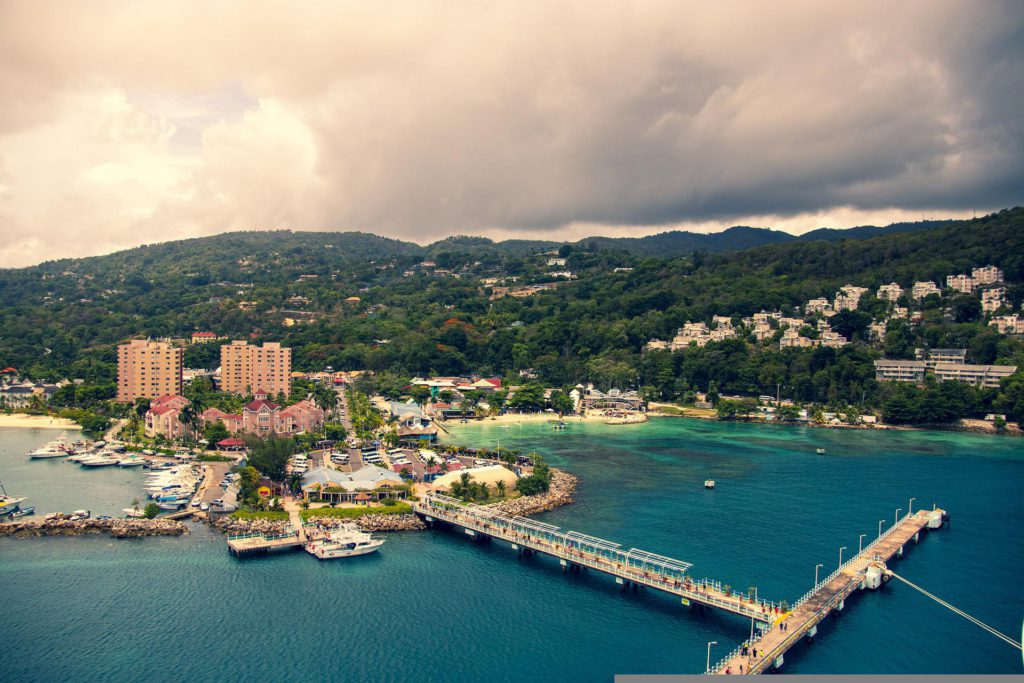 Further east and inland, the lush coffee-growing region of the Blue Mountains await with its rugged hiking trails, rock formations, and scenic waterfalls. Head south from the hills and find yourself in Kingston, Jamaica's capital, home of the Bob Marley Museum, colorful markets, lively rum bars, and cultural hotspots.
The Bahamas
The Bahamas is made up of 700 islands and 2,400 cays, though only about 30 of these are inhabited. Many first-timers to the Bahamas make New Providence Island their first stop as it's the most populous island in the archipelago and is home to the national capital city Nassau. Nassau is an iconic cruise ship destination, and offers plenty of tourist attractions and things to do — unwind on the popular Cable Beach, climb the Queen's Staircase (which dates back to 1794!), explore the historical streets and the colonial fortresses that line the shores, or tour some neighboring islands.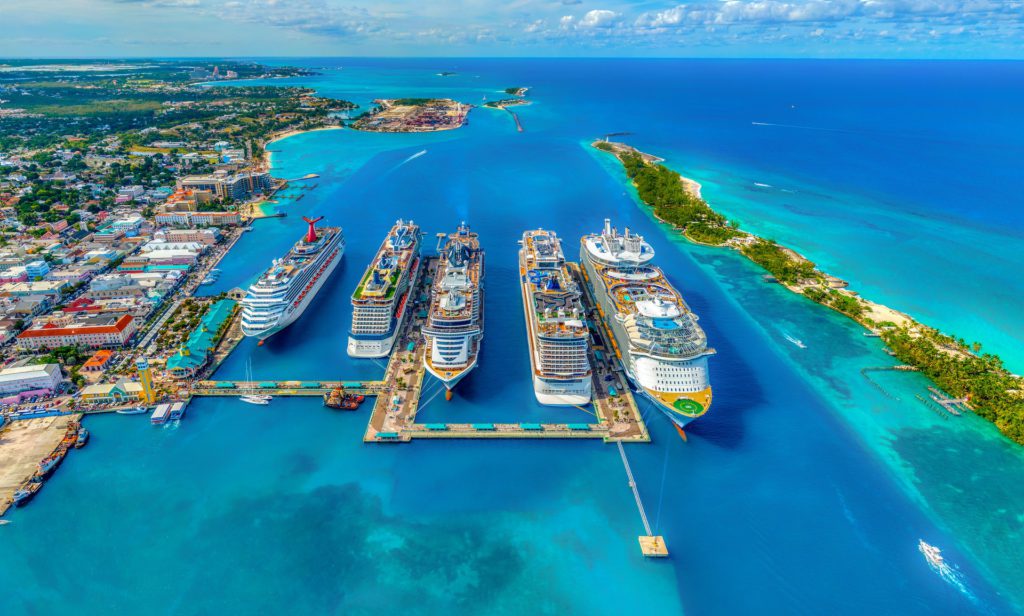 Tour the famous Pig Beach of Big Major Cay (one of the many Exuma islands in the Bahamas) and encounter the swimming pigs that are an attraction in their own right. It is not known how the beach came to be populated with its colony of wild pigs, though many theories exist, from scenarios involving pirates to beliefs that the pigs were shipwreck survivors. Whatever their origins, they definitely pull a generous crowd of tourists wanting to take snaps for the 'gram!
Bimini, the closest point of the Bahamas to the mainland of the United States of America, is just 50 miles due east of Miami. A real water-lover's delight, Bimini boasts some amazing snorkeling sites, from the SS Sapona Shipwreck to the famous Road to Atlantis. For avid divers, up to 13 species of shark have been identified in the shallow waters around Bimini, including the shortfin mako, the sixgill sawshark, and the spiny dogfish.
The Dominican Republic
The Dominican Republic is most renowned for its white sandy beaches that seem to go on forever, accented by slim coconut trees reaching for the sky. Here, you'll be kept busy searching for the ultimate patch of sand over the 1,000-mile shoreline. More than 200 beaches, many of which are still undeveloped and uncrowded, line both its Caribbean and Atlantic coastlines, ranging from gleaming powder-white stretches to a smattering of black-sand belts going southwest. Visit the world-famous Punta Cana and enjoy its lavish resorts, adventure activities, and stellar nightlife; or pop across to Saona Island, located off the southeastern tip of the DR, known for its lush mangroves, azure waters, and beautiful coral reefs.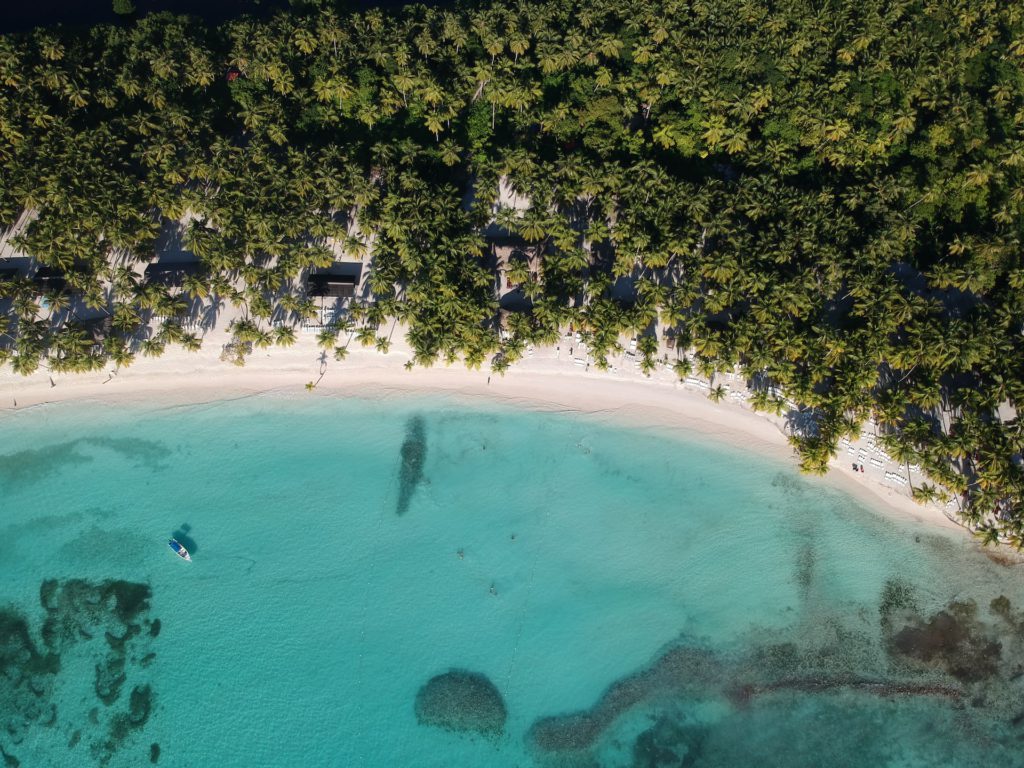 The Dominican Republic is one of many countries in the Caribbean region known for its abundant and diverse marine life, making it one of the best places for scuba diving in the world. The are five famous dive spots in the region: Bayahibe, Santa Domingo, Juan Dolio, Airport Wall, and Paradise Reef. With plenty of caves, wrecks, and deep dive locations, Bayahibe is one of the most popular destinations. Beginners can explore the 45-foot-deep Atlantic Princess Wreck, while experienced and certified deep divers can descend to Saint George at 120 feet. Divers who want to get up-close and personal with humpback whales must venture to Silver Bank, located close to the north of the country.
Puerto Rico
A Caribbean treasure with stunning beaches and a buzzing atmosphere that will win your heart, Puerto Rico offers a wonderland that caters to various styles of travel. From the energetic streets of San Juan that welcome you with a kaleidoscope of life, music, and history to the unbelievably lush El Yunque National Forest and its hiking trails, and everything in between, there's something for everyone. Find yourself on the shores of the pristine Cayo Icacos to level up your beach game, snorkel in the crystal-clear waters surrounding Vieques (an island where wild horses roam the countryside), or paddle through one of the magnificent bioluminescent bays on a kayak!
Adventure-seekers can head to the shores of La Pared in the scenic town of Luquillo for surfing lessons, or journey inland to find Toro Verde Adventure Park. Nestled in the rolling forest-covered peaks of Puerto Rico's Central Mountain Range, Toro Verde's stunning natural surroundings provide the perfect backdrop as you zoom down the second-longest zipline in the world!
U.S. Virgin Islands
One of the best vacation destinations in the Caribbean are the U.S. Virgin Islands. About 50 islands and cays make up this American territory, which is situated in the Lesser Antilles between the Caribbean Sea and the North Atlantic Ocean. The biggest of these are St. Thomas, St. Croix, and St. John.
Each island has its own character and personality. The gateway to the archipelago and the island that sees the most visitors is St. Thomas. Home to Charlotte Amalie, the U.S. Virgin Islands' capital and largest cruise ship port, you'll find a wide variety of dining, shopping, and entertainment opportunities, as well as plenty of resorts here to live up the beachfront lifestyle. In contrast, St. Croix, the largest of the three islands, is less tourist-driven and more popular with travelers who are interested in relaxing on secluded beaches, finding tranquility in nature, and snorkeling the incredible coral reef system at Buck Island Reef. Champions of hiking will want to make their way to St. John. The island boasts over 11,500 acres of protected land — in fact, two-thirds of the island is made up of the Virgin Islands National Park!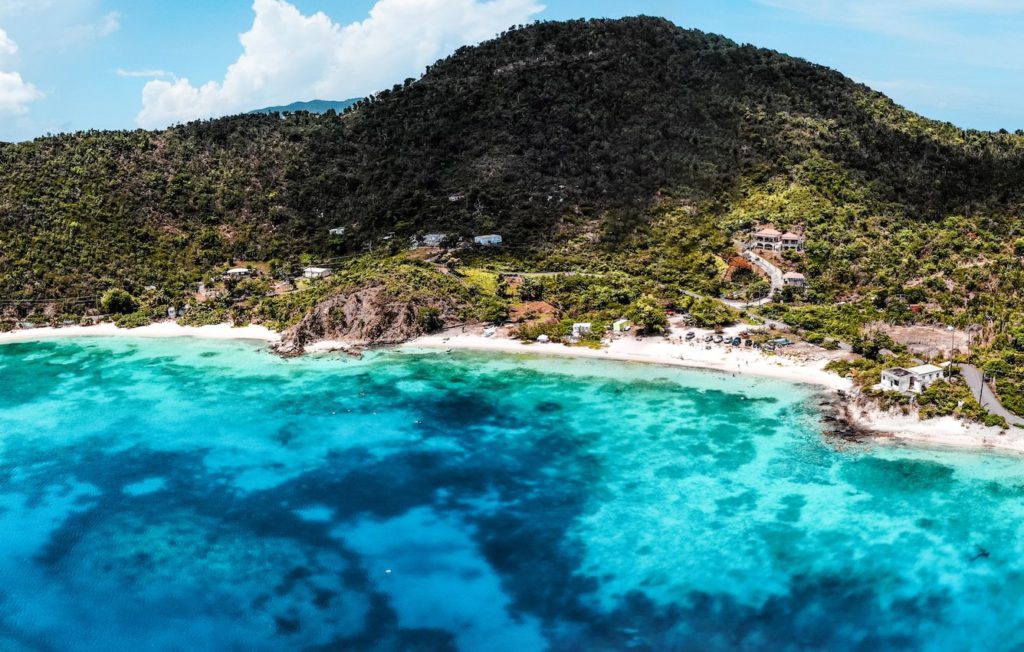 Barbados
There is never a boring moment in Barbados thanks to top-notch adventure sports, world-class surfing, historical treks, and stunning caverns to explore, as well as the famed rum distilleries that supply energy to the island's rowdy nightlife and high-octane festivals. Home to some of the finest beaches you'll find in the Eastern Caribbean, Barbados consistently makes it to the top of most travelers' Caribbean islands to visit lists.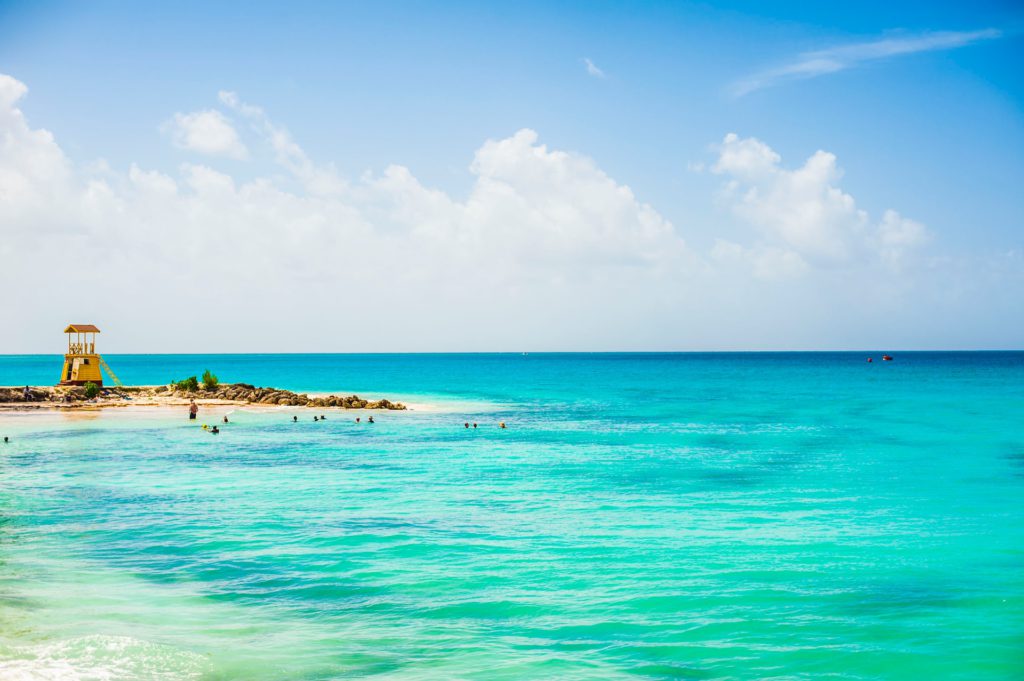 Consider yourself an expert at surfing? Wax up the surfboard and catch the iconic swells of Bathsheba Beach's iconic Soup Bowl on the east coast. Beginners can hone their skill at the more-sheltered Freights Bay on the South Coast, a favorite among newbies learning to surf. Those looking for cultural sites and foodie delights should head into Bridgetown, the capital of Barbados, nestled on the island's southwest coast. Here, you'll be met with a unique blend of African, British, and American heritage. Book yourself a rum-tasting session at the Mount Gay Distillery, spend the day at the famous Carlisle Bay, try the most mouthwatering Bajan fishcakes in town, and explore the local museums. For an excursion inland, head to Farley Hill National Park to discover the ruins of a colonial-era mansion and enjoy stunning panoramic views over the east coast.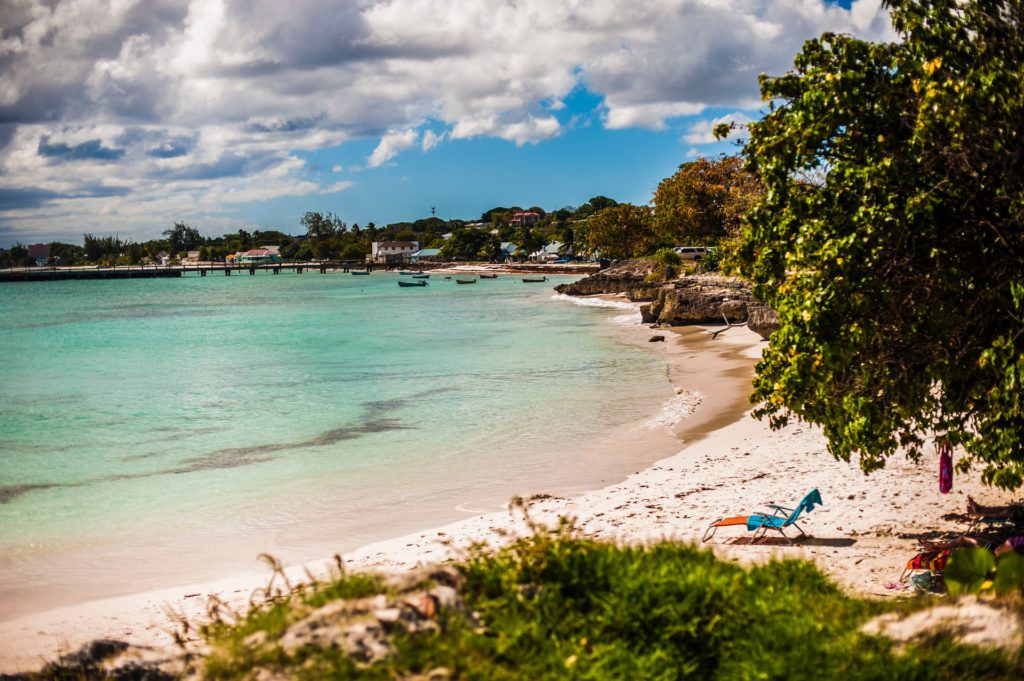 Curaçao
Just 38 miles long and seven miles wide at its widest point, Curaçao offers a small slice of island paradise. And perhaps that's all you need! Renowned for its unearthly beauty, the entire island of Curaçao is a protected UNESCO World Heritage Site. Here, time slows down as you snorkel with the turtles at the bay of Lagun, chill out at the best beach bars on Mambo Beach, and explore the pristine shores of tiny Klein Curacao.
Dive enthusiasts will have plenty to love about Curaçao, with more than 60 dive sites surrounding the island to choose from. Watamula is undoubtedly Curaçao's best boat dive, and it's just near to Elvin's Plane Wreck, one of the island's most famous airplane wrecks.
Back on land, join a tour to Willemstad, the island's capital, and learn about Curaçao's history. Explore its Dutch colonial architecture, learn about its rich Jewish history (some of the oldest in the Americas), and visit the 19th-century Rif Fort, which is now a waterfront mall housing shops and restaurants. Don't forget to sip on a Blue Curaçao cocktail while you're in town, distinguished by its deep blue hue and flavors of the bitter orange citrus fruit.
Turks and Caicos Islands
No list of Caribbean islands to visit is complete without Turks and Caicos! A destination made up of a smattering of some 300-plus tiny islets in the Lucayan Archipelago, many of the islands that make up TCI (as it's known for short) are nothing but sandbanks and rocky outcrops. Of course, there are certainly some big highlights, too.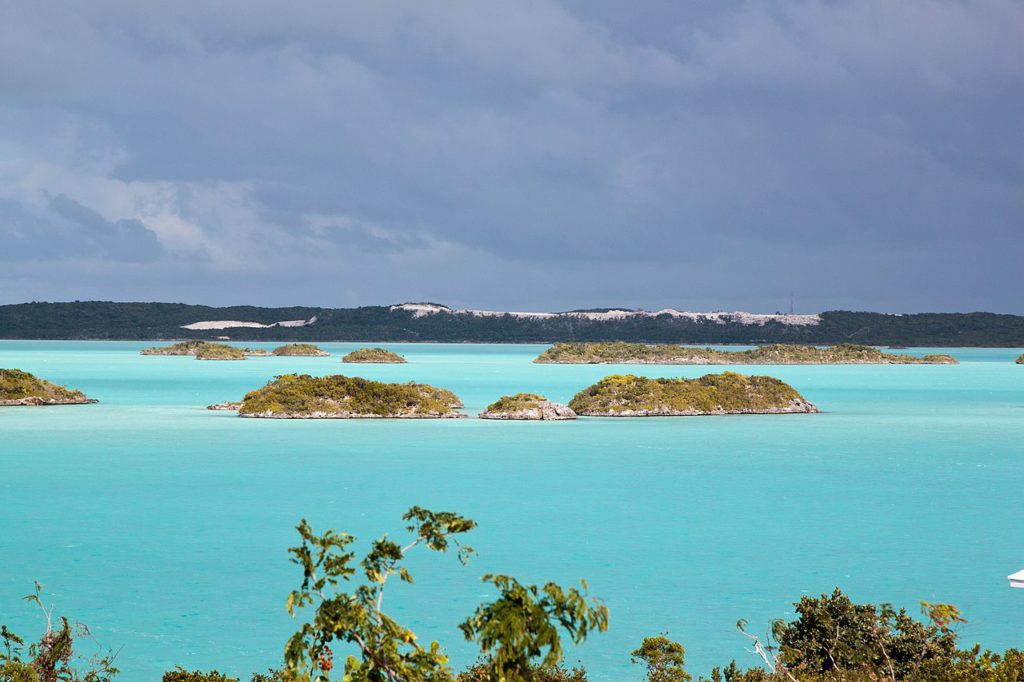 Topping the list is the laid-back Providenciales, which draws the main crowd. A U-shaped stretch of land dotted with plush five-star resorts and fringed by beaches like Grace Bay (consistently crowned one of the best beaches in the world) and scenic Half Moon Bay, it's not hard to see why the island is so popular. Nature enthusiasts will definitely want to explore Chalk Sound National Park, the island's best natural attraction, where the bright turquoise waters are studded with countless little mushroom-like islets.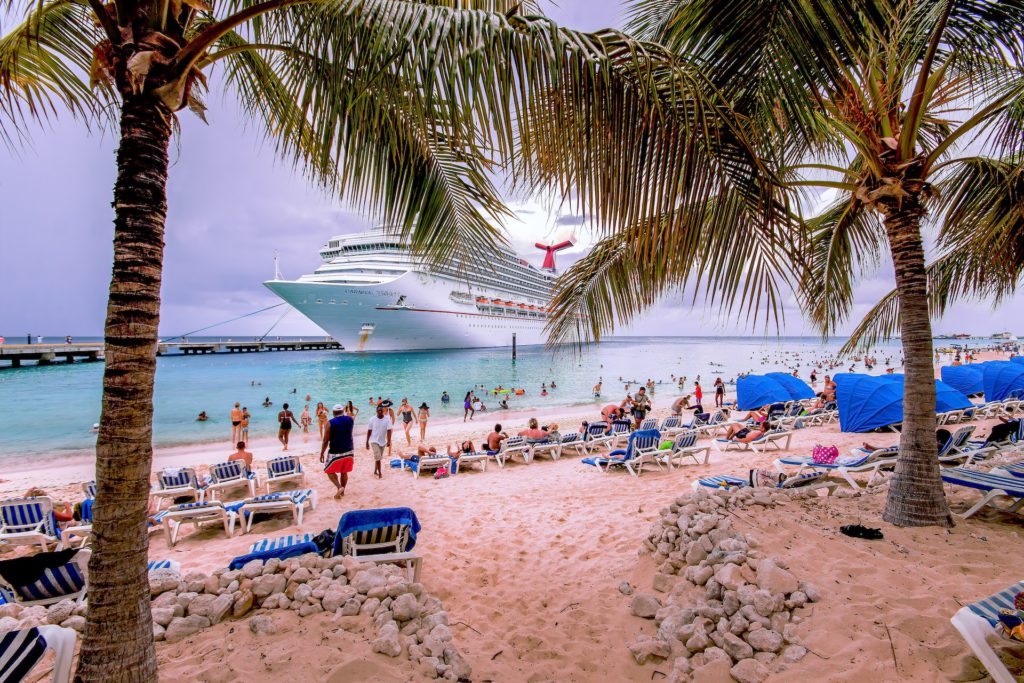 Grand Turk is also a great option for first-timers to TCI. It is home to the Grand Turk Cruise Center and Cockburn Town (the capital of the Turks and Caicos). Pop into the Turks and Caicos National Museum or pay a visit to the charming St. Mary's Anglican Church. Venture north of Cockburn Town and you'll chance upon Pillory Beach, a tranquil spot boasting calm waters and beautiful snorkeling areas.
Cayman Islands
Last (but not least!) on our list of Caribbean islands to visit is none other than the magnificent Cayman Islands, a British Overseas Territory in the Caribbean that is just as dreamy as all the other contenders mentioned in this list. Tucked between Jamaica and Cuba, it's no surprise that the sun-kissed destination is postcard-perfect at every turn. Most visitors tend to head to the largest of the islands: Grand Cayman. Here, you'll find George Town, the capital city, home to many attractions and a major cruise ship port. Grand Cayman is, of course, abound with some very lovely beaches, from the hotel-studded Seven Mile Beach to the family-friendly Smith Cove just 10 minutes from George Town.
90 miles from Grand Cayman is Cayman Brac, pristine in all its glory. Blessed with off-the-beaten-path treasures, it offers crystal-clear waters, awe-inspiring wall dives, lush forests, and hiking trails for adventurers to explore. Of course, for even more untouched magic, Little Cayman is the epitome of sun-drenched solitude and virgin tropical wilderness. Here, you can dive the famous Bloody Bay Wall or kayak out to Owen Island.
---
And that's a wrap — we hope our ultimate list of 9 Caribbean islands to visit has given you a better idea of what the destinations can offer you! Want more beach inspiration? Check out our article on Brazil's best beach towns: 9 locations for fun in the sun.
---
About TourHero
TourHero is a social travel platform that enables you to travel with like-minded people and fall in love with the journey. We work closely with handpicked local operators to ensure every experience curated is unique and exclusive to your travel group. Come with us on epic adventures and create memories that last a lifetime!