Bustling souks in the city, expansive desert landscapes with luxe Berber camps, beachside respites for surfing and sunning, plus history and culture embedded within it all. This is Morocco, and it's become a sought-after destination for wellness retreats of all kinds.
More and more, we're seeing groups travel to this exotic location to enjoy the culture, the riads, the beaches, and the food, all while they hone their yoga practice, dig deeper into their fitness goals, and connect with like-minded souls for healing and empowerment. Learn a little bit more about Morocco and see if a destination retreat in this incredible country is right for you and your community.
Best time to go to Morocco
The best time to visit Morocco largely depends on what activities you are interested in and which part of the country you plan to visit. Morocco has a diverse climate due to its varied topography, ranging from the Atlantic and Mediterranean coastlines to the high Atlas Mountains and the Sahara Desert.
In general, the best time to visit Morocco is during the spring (March to May) or fall (September to November). During these shoulder season months, the temperatures are milder and more comfortable for outdoor activities, and the crowds are generally smaller than in the peak summer months.
If you plan to visit the coastal areas, the best time to go is during the summer (June to August), when the temperatures are high, and the beaches are at their best. However, it can be very crowded and hot during this time.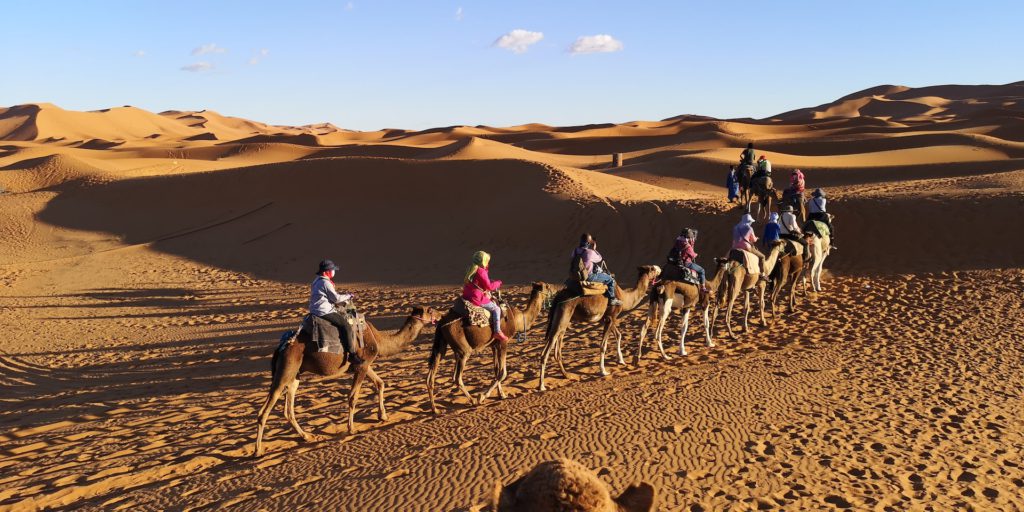 If you are interested in trekking in the mountains or exploring the desert, the best time to go is during the spring or autumn months when the temperatures are more moderate. The winter months can be cold and snow-covered in the mountains, while the summer months can be scorching in the desert.
Overall, the best time to go to Morocco depends on your personal preferences and the activities you plan to do. Make sure to do your research and plan accordingly to ensure the best possible experience.
Location, accommodations and amenities
When considering Morocco for a wellness retreat, you have a wealth of choices when it comes to location, amenities, and all the extras. Check out the options below to help you match the retreat vibe with the location's atmosphere, connecting to the local culture and environment whenever possible.
Throughout Morocco, you can choose from the following accommodation types:
Traditional riads: Guesthouses that feature an open-air courtyard in the middle with a pool, rooftop terrace, and traditional Moroccan decor; caters to smaller groups
High-end resorts and villas: luxury properties with modern amenities and green spaces that can cater to wellness groups of all sizes
Boutique hotels and guesthouses: intimate with posh vibes or traditional simplicity; some can offer spaces and rates for wellness groups; caters to smaller groups
Community hostels: budget option for easy-going groups that are geared towards relaxation, adventure activities, yoga, and fitness
Regarding environment and vibe, Morocco has a few main themes: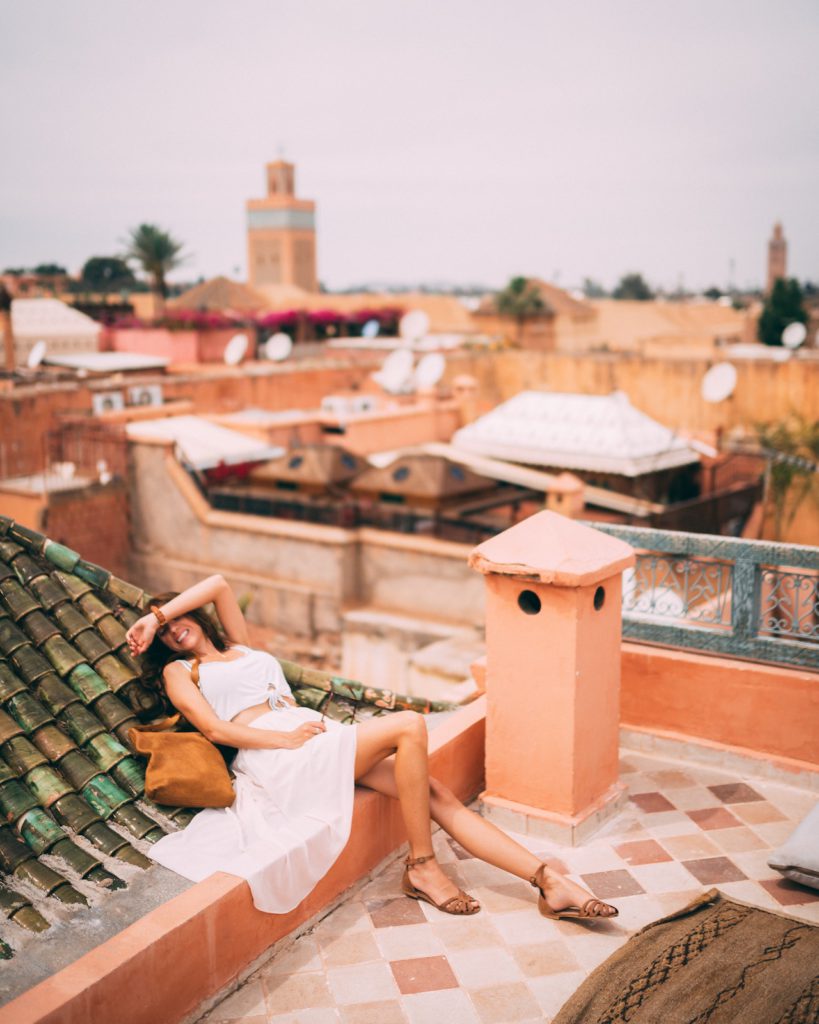 City living

Immersive riads, luxury villas, and high-end resorts in Marrakech surrounded by markets, mosques, and an array of food options

Desert luxury

Glamping and Berber life experiences in Merzouga and Agafay

Mountain escapes

Cozy resorts and guesthouses in the Atlas Mountains and valleys

Beachside paradise

Riads, hostels, and resorts for every vibe along the coastline in Essaouria, Tagazhout, Agadir, and more.
When it comes to food and amenities, you'll be spoiled for choice:
Food options: Most properties include breakfast with the option of a traditional Moroccan dinner. Vegan/vegetarian spreads are typically available upon request.
Spa & hammam treatments: Along with stellar food, most areas feature spa services or traditional hammams for pampering and wellness treatments.
Cultural connections: You'll find an array of cultural activities near all accommodation options, such as cooking classes, village visits, family dinners, craft workshops, and much more.
While there are a wealth of possibilities when it comes to location choice, here are a few top options when creating wellness retreats in magical Morocco. These options welcome groups large and small (depending on accommodation choice) and offer an array of lodging and activities to ensure you and your community have a stellar experience from beginning to end.
Marrakech
For a luxury escape or cultural immersion, look no further than bustling Marrakech.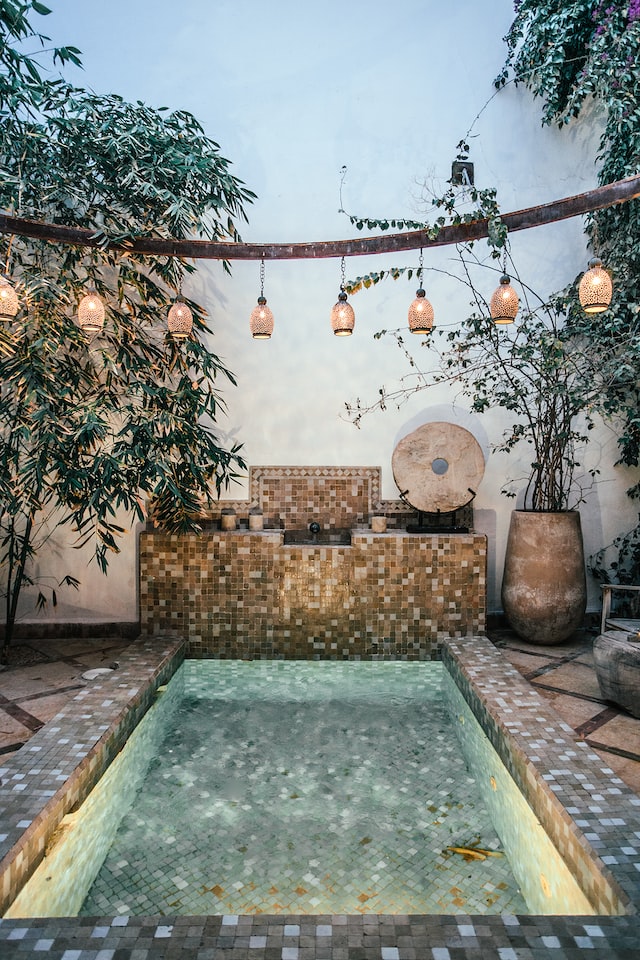 Vibe: Bustling markets, luxe properties, cultural playground
Pricing: $ – $$$
Marrakech is the beating heart of Morocco, with its famous Jamaa el Fna Square, lively souks, and epic gastronomy. The city is surrounded by the majestic Atlas Mountains, providing a breathtaking backdrop for outdoor activities such as hiking, mountain biking, and yoga. Furthermore, Marrakech has a rich cultural heritage, with expansive markets, traditional architecture, and a vibrant music and arts scene. This location provides a unique opportunity for participants to immerse themselves in the local culture and learn more about Moroccan customs and traditions.
The city also offers a range of wellness-focused accommodations such as luxury spas, yoga studios, and health-focused hotels that cater specifically to wellness retreats. Moroccan cuisine is known for its fresh ingredients, vibrant flavors, and healthy preparation techniques, making it an ideal choice for wellness-focused meals. Additionally, Marrakech enjoys a warm and sunny climate year-round, making it a great destination for outdoor activities and relaxation.
Activities
With wellness at the helm, there is a lot to do in this energetic city. From tours to hammam experiences, you'll be spoiled for choice in Marrakech.
Medina & city tours (Botanical garden, mosques, souks, palaces)
Cooking class or cultural workshops in the markets
Shopping in the souks/markets
Hammam & spa treatments
Restaurants, cafes & nightlife
Sahara & Agafay deserts
For a truly unique experience, step into the nomad life with a trip to the desert.
Vibe: Unique & magical, cultural connections, peaceful respite away from it all
Pricing: $ – $$$
Have you seen the stars at night? I mean really seen the stars at night? Spending a night in the desert is a must when you travel to Morocco. You'll stay at a traditional Berber camp, enjoying anything from a more customary experience to a luxury oasis in the dunes. From dinner to drum circles and unobstructed views of the night sky, this magical experience is truly exceptional.
You have two options in Morocco: the Merzouga Desert and the Agafay Desert. The Agafay Desert is a rock desert, which means you won't find the traditional sand like that of the Sahara. However, don't sleep on Agafay. There are some amazing luxury camps that offer pools, spaces for body movement and meditation, and blissful star-gazing. The Merzouga Desert is part of the Sahara and has the golden sands you think of when it comes to desert landscapes. Here, you can have the same experiences as Agafay, but the distance is farther than Agafay from Marrakech.
Even if you don't stay the night, you can always head into the dunes for a day trip or dinner, No matter which option you choose, you're sure to have a memorable experience under the Milky Way.
Activities
From its natural beauty and spiritual significance to an array of adventure opportunities, a desert adventure should be at the top of your list.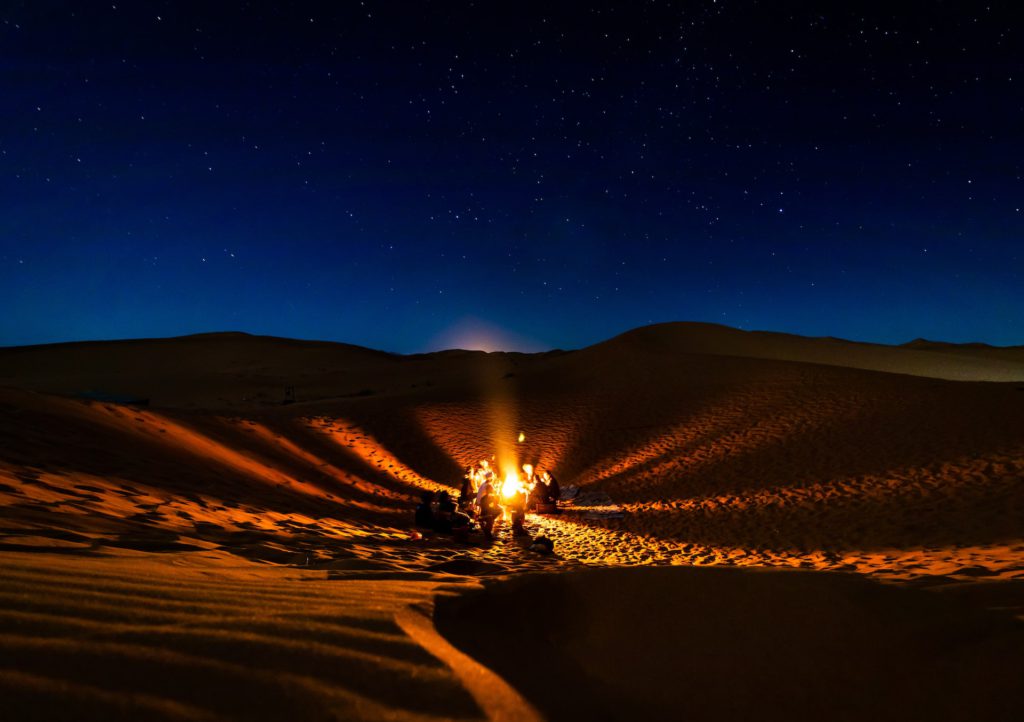 Camel rides
Epic sunrises & sunsets (perfect for yoga, fitness, or meditation sessions)
Sand boarding & dune bashing (Merzouga)
ATV rides
Traditional drum circles
Star-gazing
Delicious traditional meals
Atlas Mountains
Serene mountain landscapes of all kinds are waiting for you in Morocco.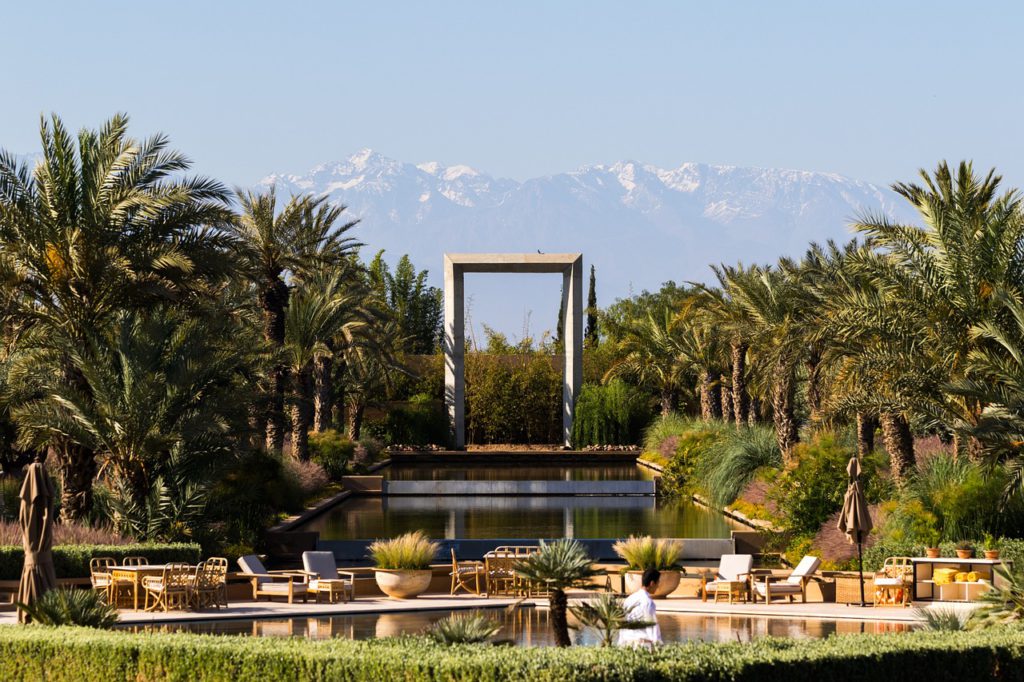 Vibe: Peace & quiet, secluded sanctuaries, epic adventures
Pricing: $ – $$
Away from the high-energy cities and coastal hot spots is an expansive landscape of mountains, valleys, and gorges that are waiting to be explored. In the same day, you can tour the epic film studios in Ouarzazate, shop at a women's cooperative, and watch the sunset over the Dades Gorge. From waterfall hikes and epic treks, the Atlas Mountains have so much to offer every type of wellness group.
The Atlas Mountains also feature a wide range of outdoor activities, such as hiking, mountain biking, skiing, and horseback riding. These activities provide a great way for guests to get active and enjoy the great outdoors while improving their physical health. Moreover, the Atlas Mountains are home to traditional Berber communities, offering a unique opportunity for participants to learn about their customs, traditions, and way of life, adding to the overall cultural experience of the retreat.
Activities
In the peaceful sanctuaries that reside within the cliffs and valleys of the Atlas Mountains, there is much to do in the heart of nature.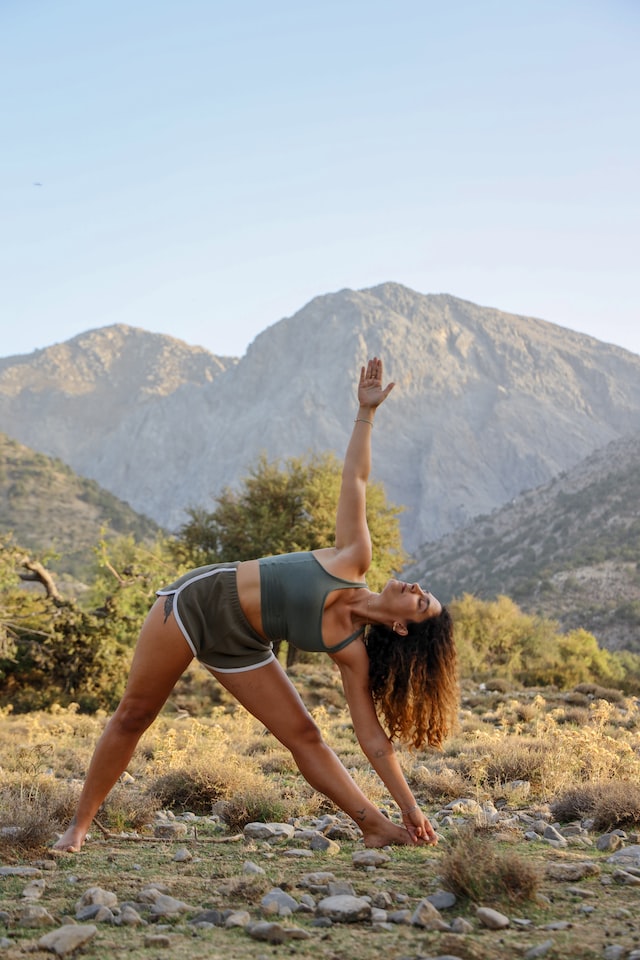 Hikes & treks in the mountains and gorges
Yoga, fitness, and meditation sessions in nature
Waterfall hikes and swimming
Village visits and immersive connections with locals
Shopping & demonstrations at women's cooperatives
Film studio tours
Taghazout
There are plenty of beachside options in Morocco, but nothing beats the tranquility and chill vibes of Taghazout.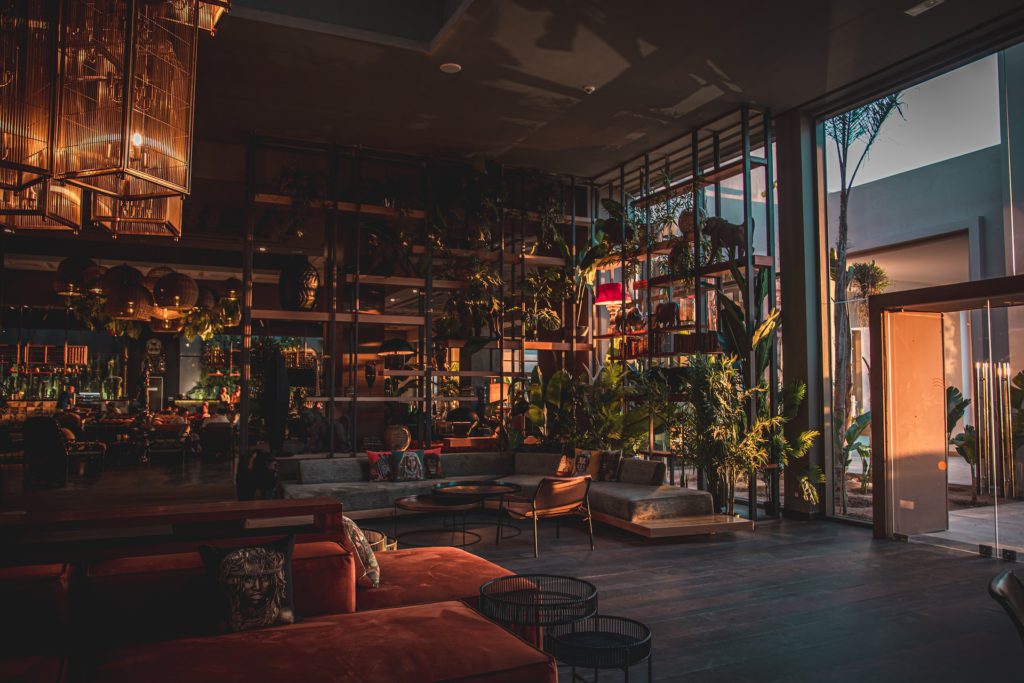 Vibe: Small-town feel, quiet & secluded, chill beach vibes
Pricing: $ – $$
Essaouira, Agadir, and Tangier are known for their beaches, but Taghazout has something these bustling areas don't – seclusion. This coastal respite is a tiny strip of beach with a small downtown, and the perfect place for a wellness retreat. You can surf, find a variety of yoga classes and retreats, and experience inner and outer peace here away from the active world.
Taghazout is actively known for its yoga and meditation scene, with many studios and retreat centers offering a range of classes and workshops. Additionally, Taghazout offers a range of accommodations that cater to wellness retreats, including luxury resorts, eco-friendly lodges, and boutique hotels, providing a comfortable and peaceful environment for participants to relax and rejuvenate. From surfing to sunbathing, this is the place to heal the body and the soul.
Activities
Surfing, sunshine, and serenity — all retreat-types can find their own space in this little slice of beachy heaven.
Beachside relaxation
Surfing
Water sports
Yoga classes
Art galleries and market shopping
Other options in Morocco
While we've covered the top locations for wellness retreats in Morocco, there is so much more of the country to see. Essaouira is another coastal city that has a vibrant medina, delicious food, and everything on the beach from hip clubs to surf schools. Agadir is another coastal choice with more high-end lodging options, boutique shopping, and nightlife activities.
When it comes to beauty, nothing can touch the blue city of Chefchouen. Nestled within the mountains, this is a day trip you definitely want to add to the list.
For cultural connections, a trip to Fez to see the tanneries or a visit to the capital city of Rabat for history are always good choices. Stop by for a night or the day as you travel around this incredible country.
Budget, pricing and markups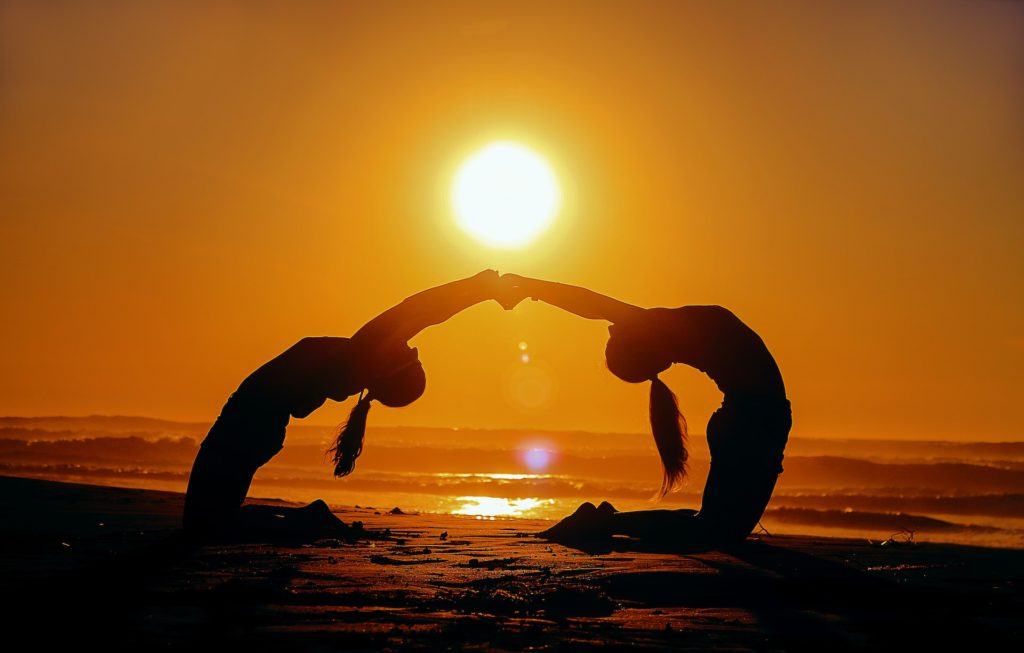 The first thing to consider when planning a destination wellness retreat is the price. Ask yourself these three questions to get started:
What can your community afford to pay?
What is your community willing to pay when it comes to a retreat?
What type of location, services, and amenities will they expect?
Morocco can be a cheaper destination option, but cost boils down to two points: accommodation choice and markup.
Accommodation choice: There are a lot of affordable luxury options in Morocco, with gorgeous riads that offer all-inclusive fare. For most locations, you can spend anywhere between 600 USD and 1000 USD for five to six nights with meals. However, the larger resorts and retreat centers geared toward wellness will be more money, ranging anywhere from 1200 USD to 1500 USD. The price will also increase if you're changing locations or making multiple day trips outside of the city.
Markup: Within your pricing, you also want to consider your markup. Are you planning to take a large portion for your time, or are you considering a smaller fee with the option of add-ons to make a cut? You can create a stellar itinerary in Morocco for relatively cheap, leaving you a solid profit margin, depending on your community's budget. Consider all the angles after you've decided on your accommodation.
If Morocco seems like the right choice for you, let's get planning! Reach out to us with any questions, and we will help you create the perfect wellness itinerary in this magnificent country.
---
About TourHero
TourHero is a social travel platform that enables you to travel with like-minded people and fall in love with the journey. We work closely with handpicked local operators to ensure every experience curated is unique and exclusive to your travel group. Come with us on epic adventures and create memories that last a lifetime!