Iceland offers a unique and memorable setting for wellness retreats of all kinds, with its stunning natural landscapes, fresh air, and geothermal energy. Known for its natural hot springs, mineral-rich mud, and geothermal pools, this is the ideal place for relaxation, detoxification, and rejuvenation.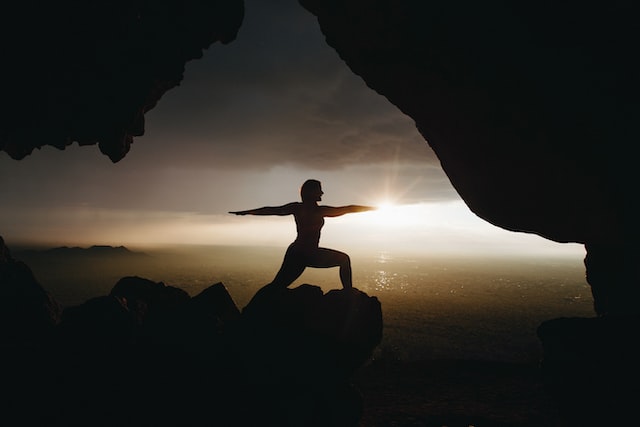 Iceland's natural beauty, combined with its peaceful and calm atmosphere, creates the perfect location for yoga and meditation practices. In addition, the clean air provides a healthy environment for visitors to improve their physical and mental well-being. Iceland also offers a range of outdoor activities, such as hiking, horseback riding, and whale watching, which provide opportunities for fitness adventures in a setting that can't be beat. Hosting a wellness retreat in Iceland offers groups of all kinds a memorable experience that combines nature, culture, and relaxation, making it an idyllic destination for those seeking a rejuvenating and transformative experience.
Whether you're considering planning a destination retreat in Iceland or you've been waiting for an opportunity to arise, here is a comprehensive guide of locations, accommodations, and activities to help you get started and build the perfect itinerary for your community.
Best time to go to Iceland
The best time to go to Iceland depends on your interests and what you want to experience during your stay. The summer months from June to August are the most popular time to visit Iceland due to the mild weather and extended daylight hours. This is a great time to explore the country's natural beauty, with opportunities for hiking and camping in a variety of settings. The summer months are also a great time for whale watching, as the waters around Iceland are teeming with marine life.
The winter months from November to March are the best time to witness the Northern Lights, one of Iceland's most popular attractions. Visitors can also enjoy winter activities such as snowmobiling, skiing, and ice skating. However, the weather during the winter months can be harsh, with shorter daylight hours and occasional snowstorms.
The shoulder seasons of spring and fall offer a balance between mild weather and fewer crowds, making them a great time to visit if you want to avoid the people and prices of peak season. Overall, the best time to go to Iceland depends on your interests, with each season offering a unique and memorable experience.
Location, accommodations and amenities
When considering Iceland for a wellness retreat, you have a wealth of choices when it comes to location, amenities, and all the extras. Check out the options below to help you match the retreat vibe with the location's atmosphere, connecting to the local culture and environment whenever possible.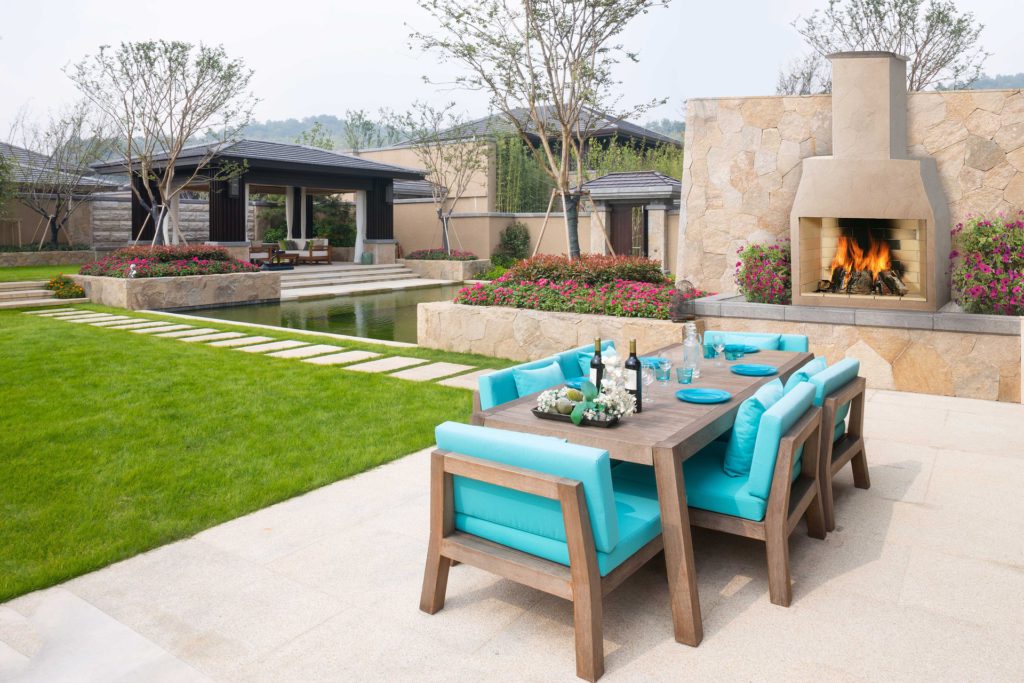 Throughout Iceland, you can choose from the following accommodation types:
Wellness retreat properties: geared specifically towards wellness and retreat groups with a focus on nature and relaxation
Hotels and boutique guesthouses: chain and local properties that offer comfortable rooms, on-site restaurants/bars, and spaces for wellness activities (indoor and out)
Camping and eco-lodging: traditional tent camping, glamping, and cabin options that put you right near the top nature attractions and give you ample outdoor space for wellness activities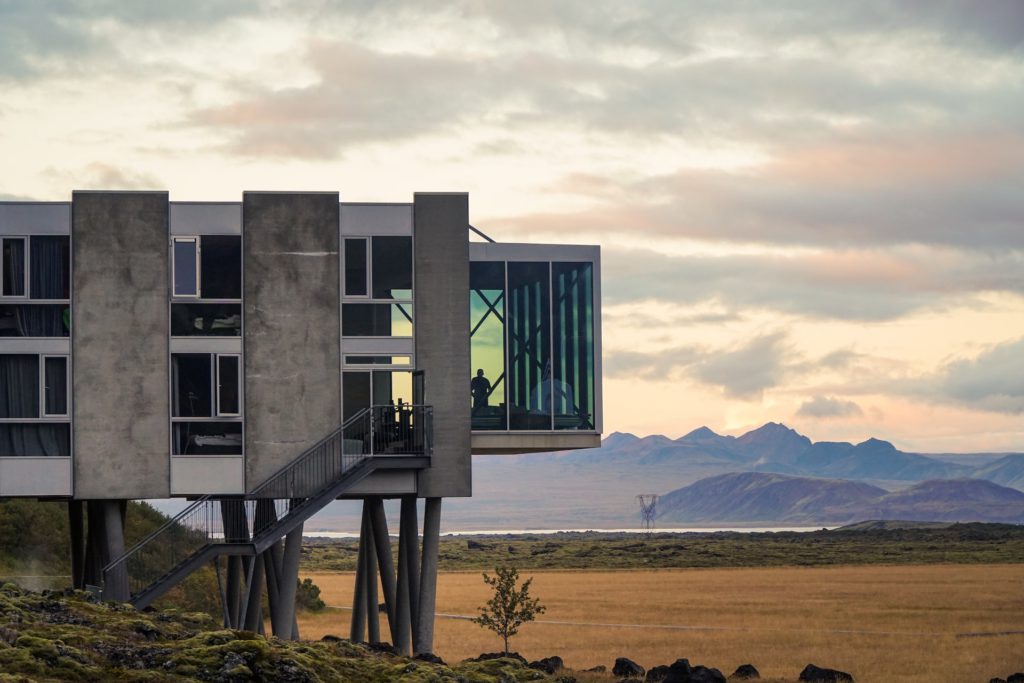 When it comes to food and amenities, you'll be spoiled for choice:
Food options: Most retreat centers feature high-end organic/local fare and vegan/vegetarian/gluten-free spreads. At hotels and retreat centers, you'll be guaranteed breakfast but typically have the option of adding dinner to your itinerary.
Outdoor activities: The reason people flock to Iceland is to be outdoors to enjoy the diverse landscapes of the country. Waterfall treks, glacier walks, black sand beach visits, and geyser trips are just some of the many wonders to explore during your time here.
Spas and pampering: With natural wonders comes natural pampering in the form of relaxing lagoons and spa resorts of all kinds. Wellness is at the helm of Iceland's tourism and local culture. Try one lagoon or see them all!
While there are a wealth of possibilities when it comes to accommodation choice in Iceland, it's easier to start with activities when figuring out where to stay. The list below features the top things to do in the country, and from there, you can plan your lodging. However, it's important to note that while hotels can accommodate large groups (12+), most retreat centers and tours cannot.
Lagoons, spas and pampering
Iceland is famous for its geothermal hot springs, lagoons, and spas, which are scattered throughout the country. Relax in the hot springs after a hike or head to the lagoons after morning yoga.
Here are some of the most popular lagoons and spas in Iceland to offer an array of pampering activities within your itinerary.
The Blue Lagoon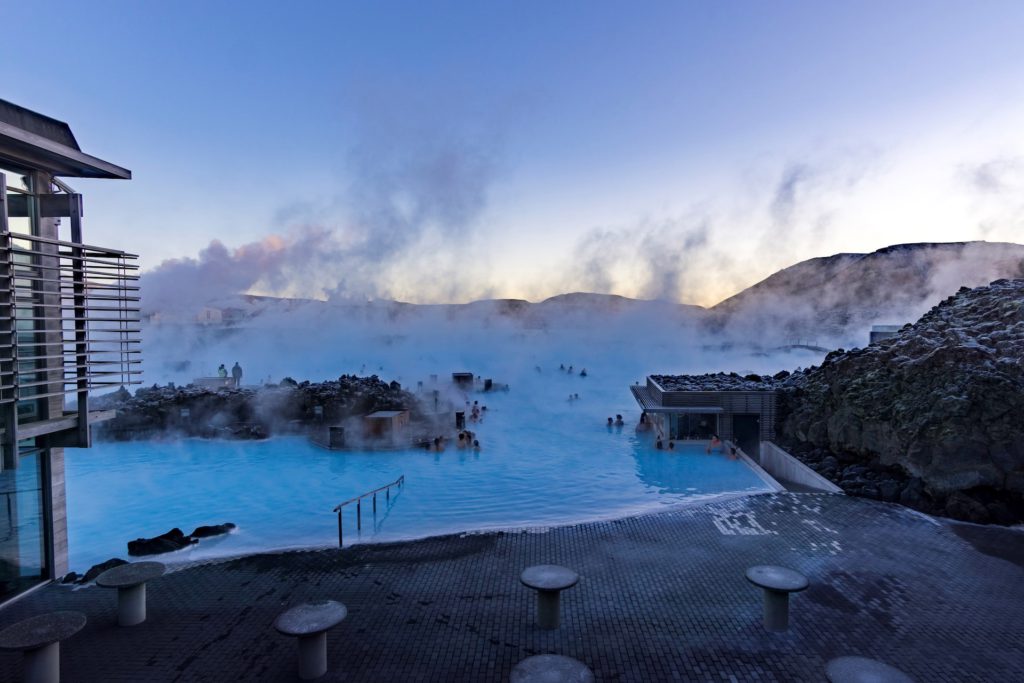 Perhaps the most well-known lagoon in Iceland, the Blue Lagoon is one of the most popular tourist attractions in the country and a must-visit destination for many visitors. This geothermal spa is located in a lava field in Grindavik, on the Reykjanes Peninsula — a 45-minute drive from Reykjavik.
The Blue Lagoon is famous for its milky blue waters, which are rich in minerals such as silica and sulfur. The high silica content gives the water its blue color and is believed to have healing properties for the skin. The water temperature in the lagoon is kept at a comfortable 38°C to 40°C (100°F to 104°F) year-round, making it an ideal place to relax and soak in the warm water.
In addition to the main lagoon, the Blue Lagoon also features a steam bath, sauna, and an indoor relaxation area. There are also several spa treatments available, including massages, facials, and body treatments.
The Blue Lagoon is open year-round, and reservations are required in advance. It's important to note that the Blue Lagoon can get crowded, especially during peak tourist season, so it's best to book in advance and arrive early in the day to avoid the crowds.
The Sky Lagoon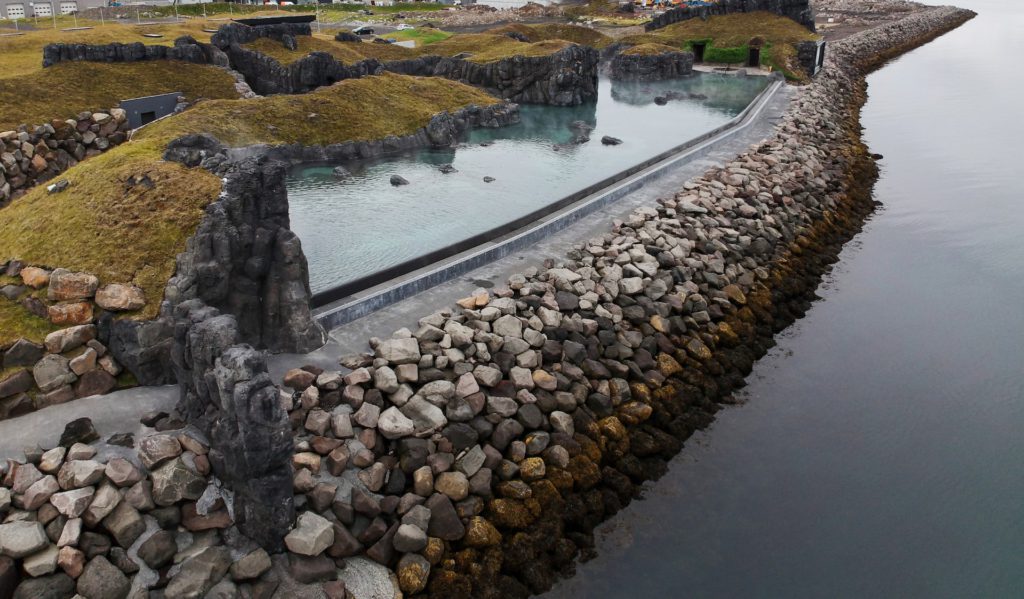 While many know the famed Blue Lagoon, the Sky Lagoon is a relatively new addition to Iceland's geothermal spa scene. It is located in Kópavogur, which is just a short drive from Reykjavik. The Sky Lagoon opened in 2021 and is quickly becoming a popular attraction for visitors to Iceland.
The Sky Lagoon offers a unique experience with its oceanfront location and panoramic views of the Atlantic Ocean. The spa features several geothermal pools, a cold plunge pool, a sauna, and a steam room. The main pool is designed to create the illusion of infinity, making it appear as if the pool blends seamlessly into the ocean beyond.
The Sky Lagoon also features a restaurant that serves Icelandic cuisine with a modern twist, as well as a bar that offers a variety of cocktails and other beverages.
It's important to note that reservations are required, and entry fees vary depending on the time of day and day of the week.
Mývatn Nature Baths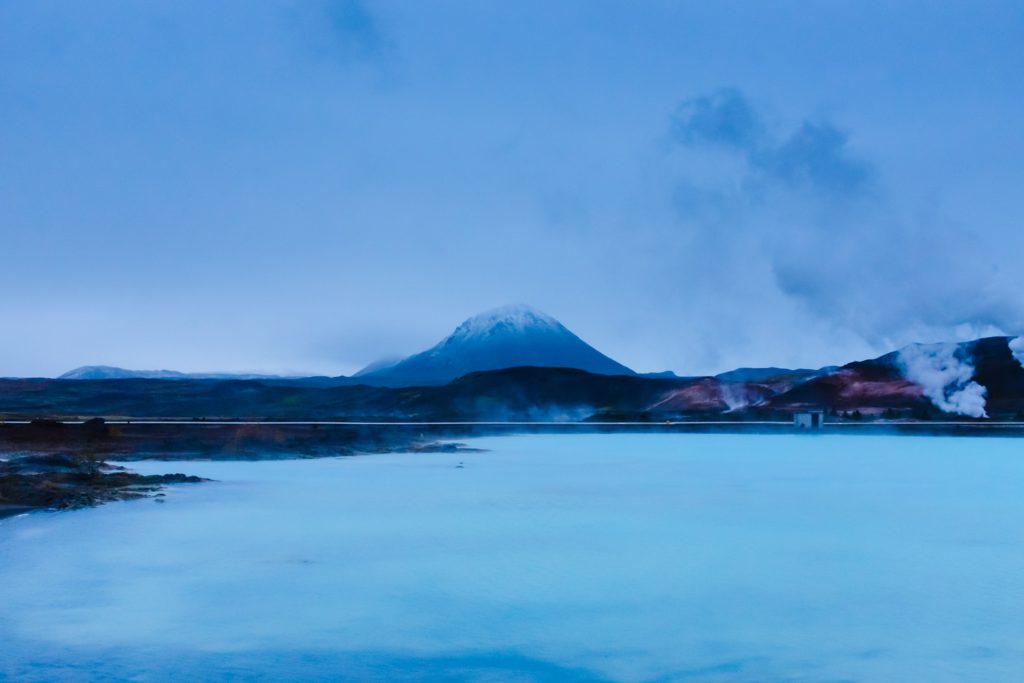 The Mývatn Nature Baths is a geothermal spa located in the north of Iceland, near the town of Reykjahlíð. It's often considered a less crowded alternative to the more popular Blue Lagoon. Situated in a geothermal area, the water is naturally heated by the earth's geothermal activity, containing a unique blend of minerals that are said to be beneficial for the skin, such as sulfur and silica.
The spa features several outdoor hot tubs, steam baths, and a cold plunge pool. There are also indoor changing rooms and showers available. The outdoor hot tubs offer stunning views of the surrounding landscape, which includes the nearby Lake Mývatn and volcanic craters.
The Mývatn Nature Baths are open year-round, and reservations are recommended, especially during peak tourist season.
Other options
There are lots of natural geothermal hot springs in more remote locations of the country, where you can avoid the crowds and have a more intimate experience. Here are a few lesser-known options to help you create a relaxing wellness itinerary, no matter which part of the country you choose to stay in.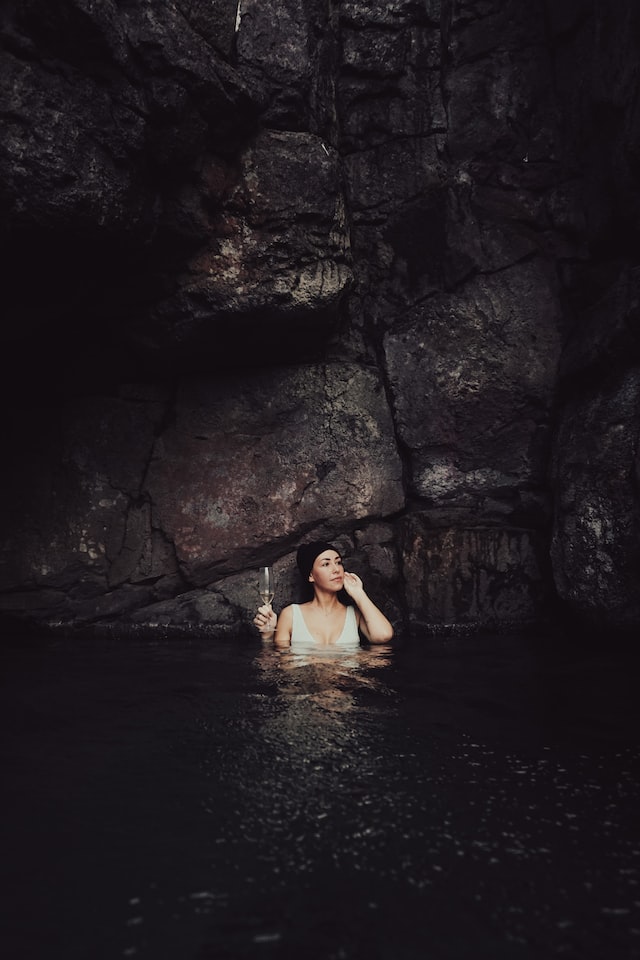 Secret Lagoon: The Secret Lagoon is a natural hot spring located in Flúðir, about an hour and a half drive from Reykjavik. It's one of the oldest hot springs in Iceland and is surrounded by beautiful Icelandic countryside.
Vök Baths: Located in the eastern part of Iceland in the town of Egilsstaðir, the Vök Baths offer a unique experience with floating pools on the beautiful Lake Urriðavatn. The pools are filled with geothermal water from nearby hot springs.
Laugarvatn Fontana: Located on the Golden Circle route, Laugarvatn Fontana is a spa situated on the shores of Lake Laugarvatn. The spa features several hot tubs, saunas, and steam rooms with views of the lake and surrounding mountains.
The Golden Circle
The Golden Circle is a popular tourist route in Iceland that covers a distance of about 300 kilometers (190 miles) and includes three main destinations: Þingvellir National Park, the geothermal area of Geysir, and Gullfoss waterfall. From hiking to outdoor fitness/yoga sessions, the possibilities are endless for wellness retreats of all kinds.
Gullfoss Waterfall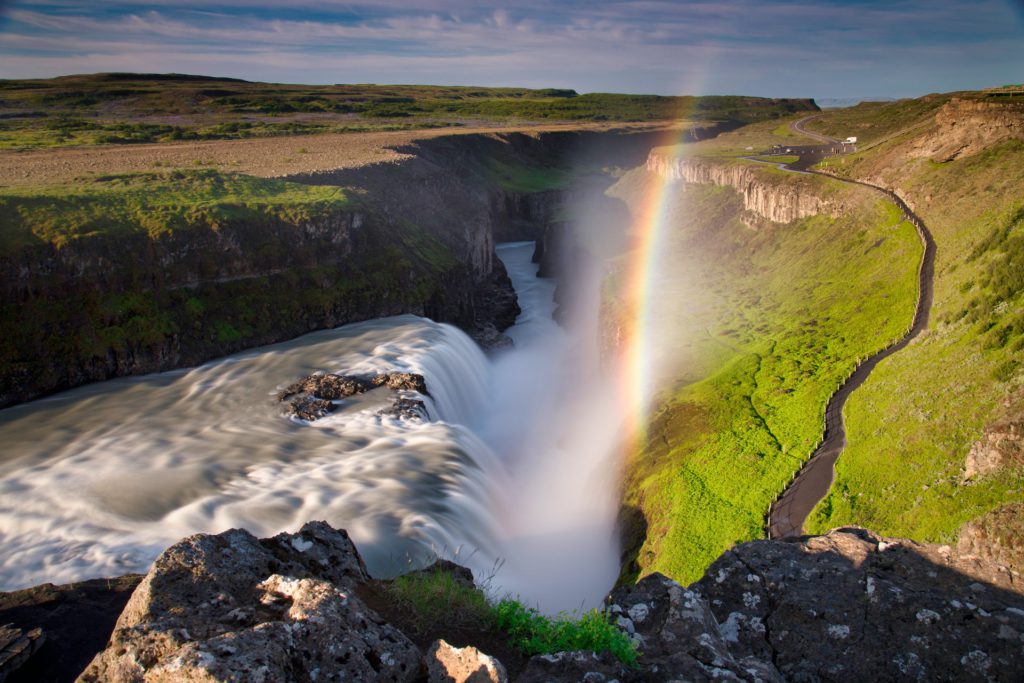 Gullfoss (meaning "Golden Falls") is one of Iceland's most popular and iconic waterfalls, located in the Hvítá river canyon in the southwest region of the country. The waterfall is a two-tiered cascade that drops 32 meters (105 feet) into a narrow canyon. The Hvítá river, which feeds the waterfall, originates from the Langjökull glacier and runs through a rocky and rugged landscape before plunging over the falls. Stop here for pictures, meditation, breathwork, or all of the above.
Þingvellir (Thingvellir) National Park
Þingvellir National Park is a UNESCO World Heritage Site located about 40 kilometers (25 miles) northeast of Reykjavik. It's a unique geological site where two tectonic plates, the North American and Eurasian plates, are slowly moving apart, creating a rift valley. The park is also home to the historic Alþingi, Iceland's first parliament, which was established in AD 930. This is a great location for a hike or outdoor fitness session.
Geysir Geothermal Area
The geothermal area of Geysir is located about 50 kilometers (30 miles) northeast of Þingvellir. It's an active geothermal field that features several hot springs, including the famous Geysir, which spouts hot water and steam up to 20 meters (65 feet) in the air. The nearby Strokkur geyser is even more active, erupting every few minutes.
The South Coast
The South Coast of Iceland is a stunning region that is renowned for its natural beauty and unique landscapes. The area is home to a number of iconic attractions, including the black sand beaches of Vik, the Skógafoss and Seljalandsfoss waterfalls, the Skaftafell national park, and the Jökulsárlón glacier lagoon.
The south coast of Iceland is also an excellent place to see the Northern Lights, especially during the winter months when the skies are dark and clear. With its stunning scenery and unique natural wonders, this region is a must-see destination for anyone visiting the country.
For wellness retreats, consider Breathwork sessions next to stunning waterfalls, guided meditations on the black sand beach, and an array of physical activities to keep the body active.
Volcanic mountains (Eyjafjallajökull and Hekla)
Eyjafjallajökull and Hekla are two of the most famous volcanic mountains in Iceland. Both are part of the extensive volcanic system that runs along the mid-Atlantic ridge.
Eyjafjallajökull gained worldwide attention in 2010 when it erupted and caused widespread disruption to air travel across Europe. The eruption began in March 2010 and lasted for several weeks, spewing ash and gas into the atmosphere and causing the cancellation of thousands of flights.
Hekla, on the other hand, is one of Iceland's most active and famous volcanoes. It has erupted numerous times throughout history, with its most recent eruption occurring in 2000. Hekla is located in the south-central part of Iceland and is part of a volcanic ridge that stretches for over 40 kilometers.
Seljalandsfoss and Skógafoss waterfalls
Seljalandsfoss and Skógafoss are two of the most famous waterfalls in Iceland, located along the south coast of the country.
Seljalandsfoss is a unique waterfall that drops approximately 60 meters from the cliffs above. What makes it particularly special is that visitors can walk behind the waterfall through a small cave path. This provides a unique perspective and allows visitors to experience the power of the waterfall up close. Seljalandsfoss is also illuminated at night, making for a spectacular sight. Here, meditation, Breathwork, and yoga beg to be explored.
Skógafoss, on the other hand, is one of the largest and most powerful waterfalls in Iceland, dropping over 60 meters and spanning a width of 25 meters. It's located in the Skógá River, and its constant spray creates a beautiful rainbow effect on sunny days. Visitors can climb the stairs on the side of the waterfall to reach the top and enjoy panoramic views of the surrounding landscape. Why not add meditation or a fitness session here with the energy of the falls all around?
Mýrdalsjökull glacier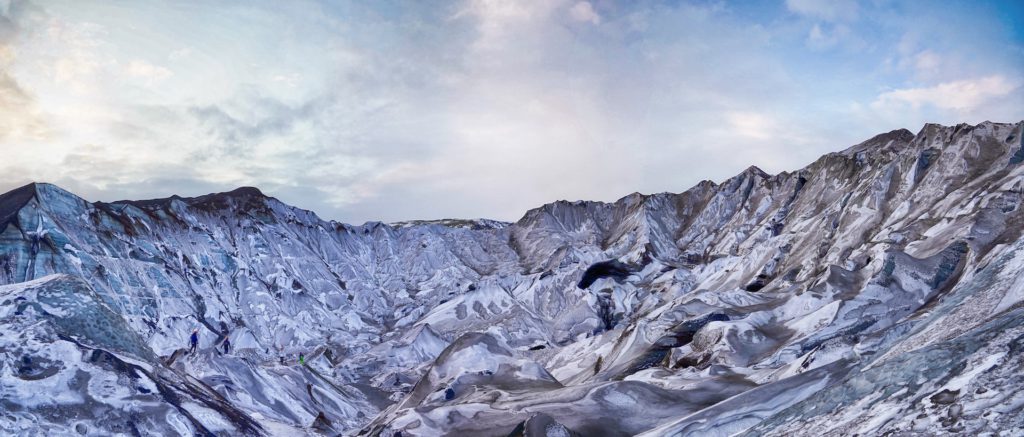 Mýrdalsjökull is a glacier in Iceland located in the south of the country, covering an area of approximately 596 square kilometers. The glacier is situated atop the Katla volcano, which is one of Iceland's most active and dangerous volcanoes.
Mýrdalsjökull is the fourth largest glacier in Iceland, and it's a popular tourist destination. Visitors can take guided tours of the glacier, which involve hiking and exploring ice caves and crevasses. The glacier is also popular for snowmobiling and skiing in the winter months.
Reynisfjara black sand beach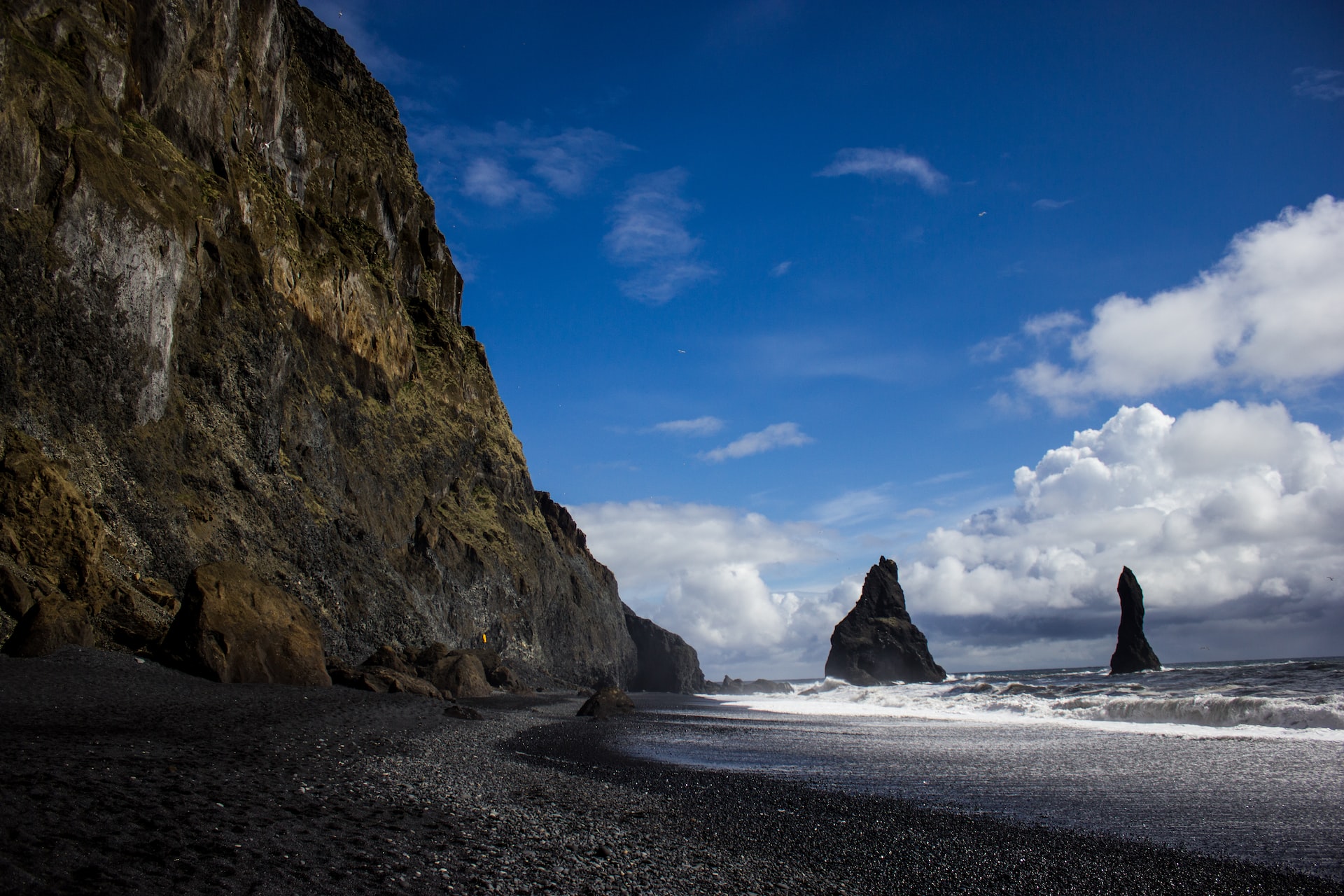 Reynisfjara is a black sand beach located on the south coast of Iceland, near the small village of Vík í Mýrdal. The beach is known for its dramatic basalt columns, towering cliffs, and crashing waves and is made up of lava fragments that have been eroded and shaped by the sea. The basalt columns, which are hexagonal in shape, are the result of solidified lava cooling and contracting as it came into contact with water.
In addition to its natural beauty, Reynisfjara is also known for its rich folklore. Legend has it that the basalt columns were once trolls who were caught in the sunlight and turned to stone. The nearby Reynisdrangar sea stacks are said to be the remains of two trolls who tried to drag a ship to shore but were turned to stone by the rising sun. This is the perfect place to reconnect with the land through guided meditation and Breathwork.
Jökulsárlón Glacier Lagoon and Diamond Beach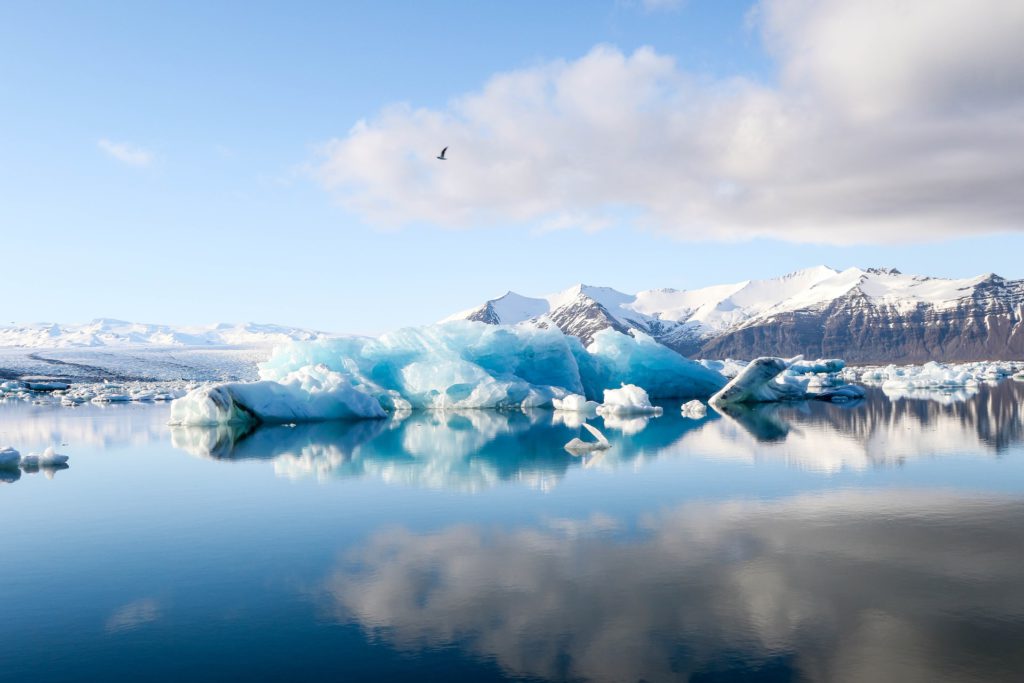 Jökulsárlón is a glacier lagoon located on the southeast coast of Iceland, at the edge of Vatnajökull National Park. It's known for its stunning blue icebergs that have broken off from the nearby Breiðamerkurjökull glacier and float in the lagoon. The lagoon is relatively new, having formed in the 1930s as a result of the retreat of the glacier. Today, it's the deepest lake in Iceland, with depths of up to 248 meters.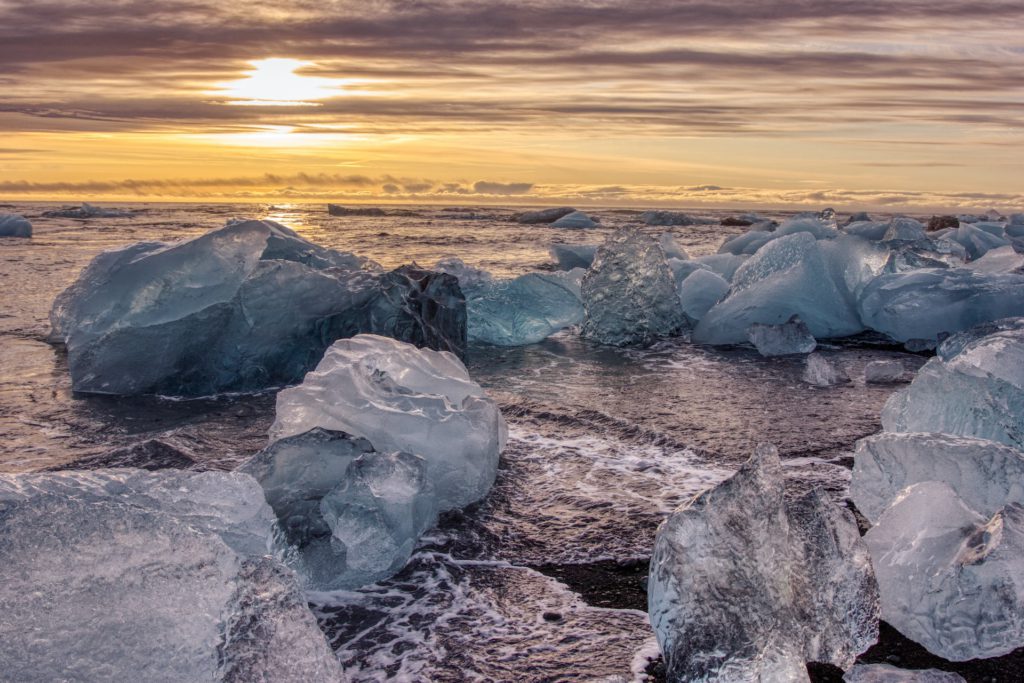 Just a short distance from Jökulsárlón is Diamond Beach, also known as Breiðamerkursandur. This black sand beach is named after the small, glittering icebergs that wash up on the shore from the glacier lagoon, resembling diamonds scattered along the beach. Visitors to Diamond Beach can walk among the icebergs and take in the dramatic scenery, as well as watch the waves crash against the shore and carry the icebergs out to sea. The beach is also a popular spot for photographers, who come to capture the stunning contrast between the black sand, blue icebergs, and white surf. Stop here for a meditation session and let the power of the waves wash away any negative energy.
Where to stay in Iceland
There are unlimited possibilities when it comes to accommodation locations in Iceland, but here are a few popular spots that will help you see the country and find peace during your stay.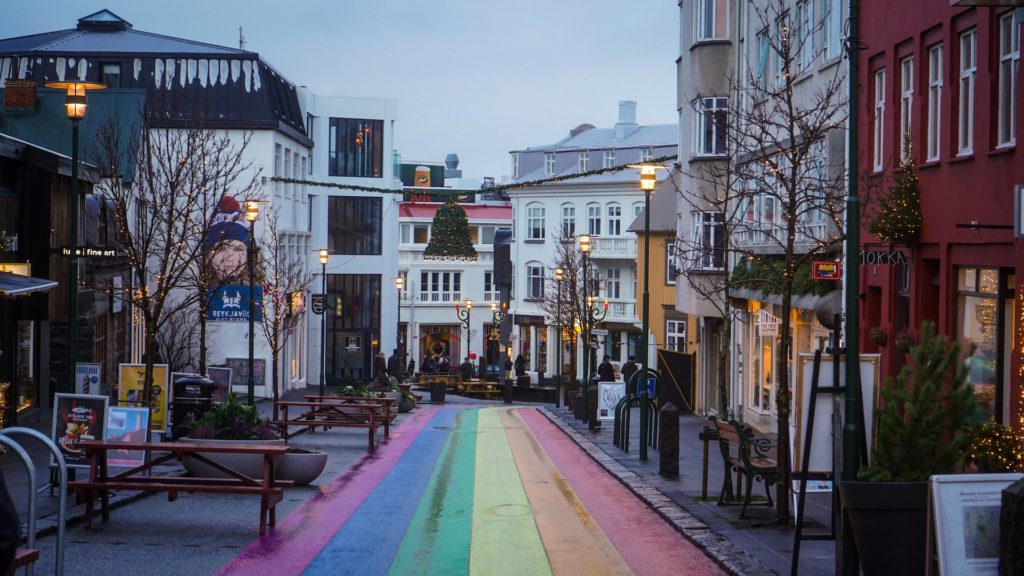 Reykjavík: the capital and home base for most Iceland excursions
Vik: remote seafront village in the South known for Reynisfjara Beach
Hella: small town where you can see the Icelandic horses on your way to the South Coast
Hveragerði: small town in Southern Iceland known for its hot springs
Budget, pricing and markups
The first thing to consider when planning a destination wellness retreat is the price. Ask yourself these three questions to get started:
What can your community afford to pay?
What is your community willing to pay when it comes to a retreat?
What type of location, services, and amenities will they expect?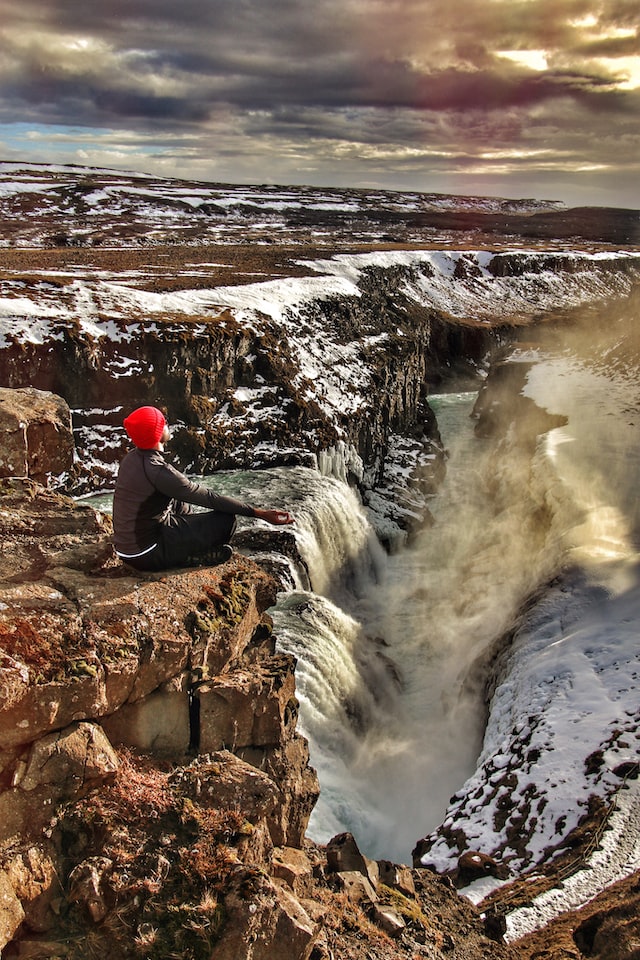 For retreats in Iceland, the cost can be significantly higher than in other countries, which makes markups tougher than most locations. Here are a few things you want to consider:
Accommodation choice: Iceland is one of the more expensive retreat locations. For most accommodations with tours, you're looking at 1800 USD minimum for five to six nights with breakfast only. With the addition of more meals and excursions, this can cause the price to jump closer to 2000 – 2500 USD per person.
Markup: Within your pricing, you also want to consider your markup. Are you planning to take a large portion for your time, or are you considering a smaller fee with the option of add-ons to make a cut? Consider all the angles after you've decided on your accommodation.
If Iceland seems like the right choice for you, let's get planning! Reach out to us with any questions, and we will help you create the perfect wellness itinerary in the natural majesty of Iceland.
---
About TourHero
TourHero is a social travel platform that enables you to travel with like-minded people and fall in love with the journey. We work closely with handpicked local operators to ensure every experience curated is unique and exclusive to your travel group. Come with us on epic adventures and create memories that last a lifetime!