The world has generally progressed with regards to equal rights and acceptance, but there are some locations that remain behind the times. Feeling comfortable while you travel is a must, especially when it comes to issues of gender and sexual orientation. Here is our list of the top LGBTQ+ cities around the globe that offer a welcoming atmosphere, cultural depth, and vibrant nightlife.
Tel Aviv, Israel
While the Middle East isn't known for LGBTQ+ accessibility, Tel Aviv stands out with its gorgeous beaches and energetic nightlife, offering an array of gay bars and nightclubs to enjoy. This open-minded sanctuary contrasts the restrictive areas of the region, welcoming LGBTQ+ tourists with open arms, and providing a safe space full of fun activities to experience. Head to Shpagat, Amazona, or Apolo Club to kick your trip off right!
Sydney, Australia
One of Australia's most popular cities, Sydney features an iconic opera house, unspoiled landscapes, and a delicious array of gastronomy. However, it's also known as Australia's gay capital. With its Madi Gras celebration, its renowned movie The Adventures of Priscilla, Queen of the Desert, and Oxford Street gay district, you'll be spoiled for choice when it comes to queer fun and travel adventures. Soak up the sun on Bondi Beach, hike in the pristine countryside, and enjoy an array of foodie and nightlife options for the duration of your stay.
Taipei, Taiwan
Did you know Taiwan was the first country in Asia to legalize gay marriage? The country also banned conversion therapy, along with workplace discrimination, long before the world knew about this LGBTQ+ gem. With a mix of modern innovation and traditional culture, Taipei is a stellar location for all travelers, especially those in the LGBTQ+ community. Enjoy the beautiful beaches, the eclectic mix of nightlife spots, and a delicious array of food that will have your tastebuds engaged and wanting more.
Montevideo, Uruguay
Many are unaware of Uruguay's open-minded history and welcoming atmosphere. Same-sex relationships have been recognized and legal since 1934, and the country's same-sex marriage laws predate the US. Enjoy PDA in the streets without a head turn, party at one of the many festivals, and dig into the epic gastronomy with food, cocktails, and a whole lot of clubs.
New York, New York, USA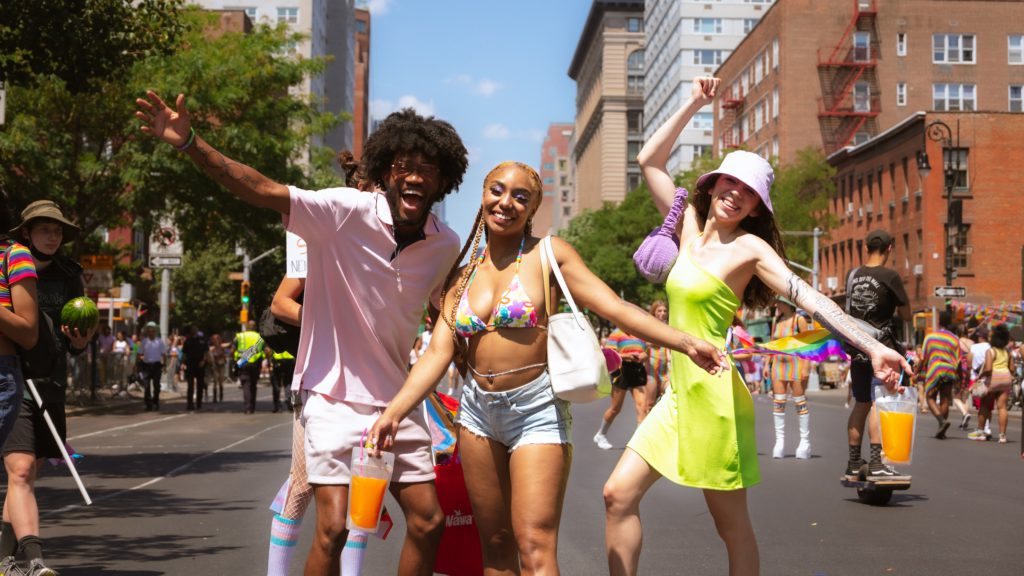 New York City is known as an LGBTQ+ hub, as it's home to the 1969 Stonewall riots that ushered in a gay movement throughout the country and the world. From drag shows and broadway favorites to an immense collection of gay bars and clubs, this city has something for every letter of the LGBTQ+ community. Stroll through Central Park, enjoy brunch in Greenwich Village, catch a game at the Garden, and peruse one of the many museums scattered throughout the city.
Iceland
The land of fire and ice boasts equality of all kinds. The country fosters LGBTQ+ representation in government and media, along with a welcoming community of compassionate citizens. Iceland features the first openly queer leader of the modern world, Jóhanna Sigurdardóttir, has allowed LGBTQ+ adoption since 2006, and legalized same-sex marriage in 2010. It's even rated one of the top gay wedding destinations in the world! Enjoy the hot springs, the Northern Lights, the waterfalls, and the nightlife on an epic adventure with your partner and friends.
Spain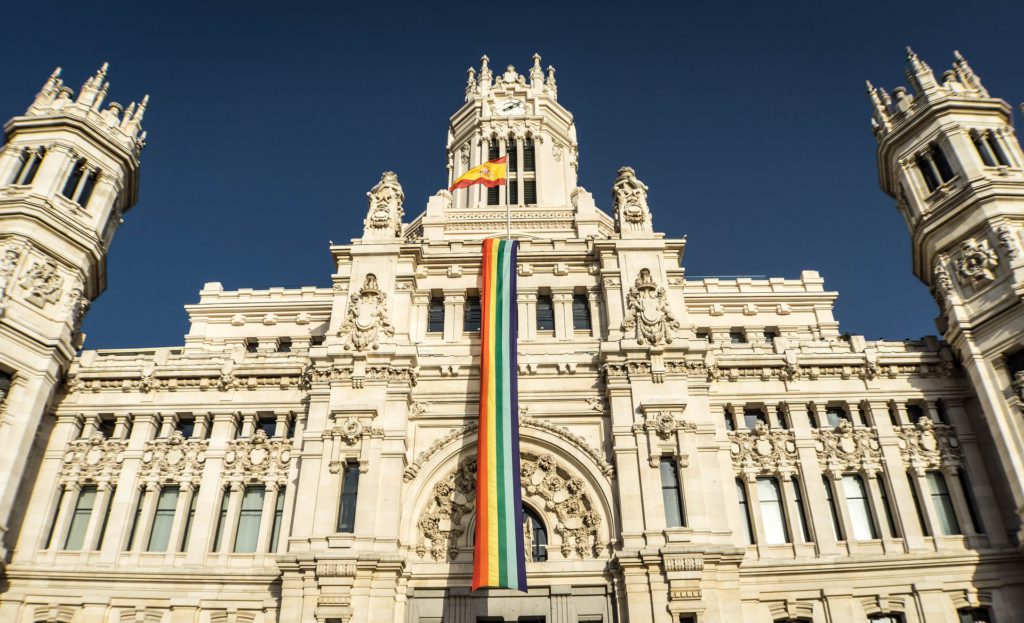 There's always a party to be found in Spain. From Ibiza's iconic Calle de la Virgen to the historic streets of Barcelona, this country has an array of travel options, especially for the LGBTQ+ community. Sightsee and snap some photos at one of Gaudi's famed buildings, relax on the coastline, or take a cooking lesson in Valencia. The possibilities are endless, and the open-minded atmosphere boasts the perfect backdrop for a stellar gaycation.
Provincetown, USA
On the tip of Cape Cod, you'll find the well-known queer haven of Provincetown. This area has drawn socialists, radicals, artists, and poets since the 1920s, boasting a welcoming atmosphere for all who wish to express themselves. Indulge in the seafood, spend time on the beaches, and have a cocktail at one of the many bars and beach joints in the area. Let your pride flag fly high in the sunny sky in this coastal sanctuary.
Amsterdam, Netherlands
If you know anything about Amsterdam and its anything-goes vibe, it's not surprising that the country features a welcoming LGBTQ+ presence. Legalizing same-sex marriage in 2001, this top travel destination also has various anti-discrimination laws on the books, including trans rights when it comes to modifying legal documentation. From fetish clubs and queer events to the Red Light District and everything in between, this city was made for freaky fun. Enjoy the historic streets, live it up in the Reguliersdwarsstraat district, take a cruise down the canal, and enjoy an array of delicious fare at every turn in peace.
Mykonos, Greece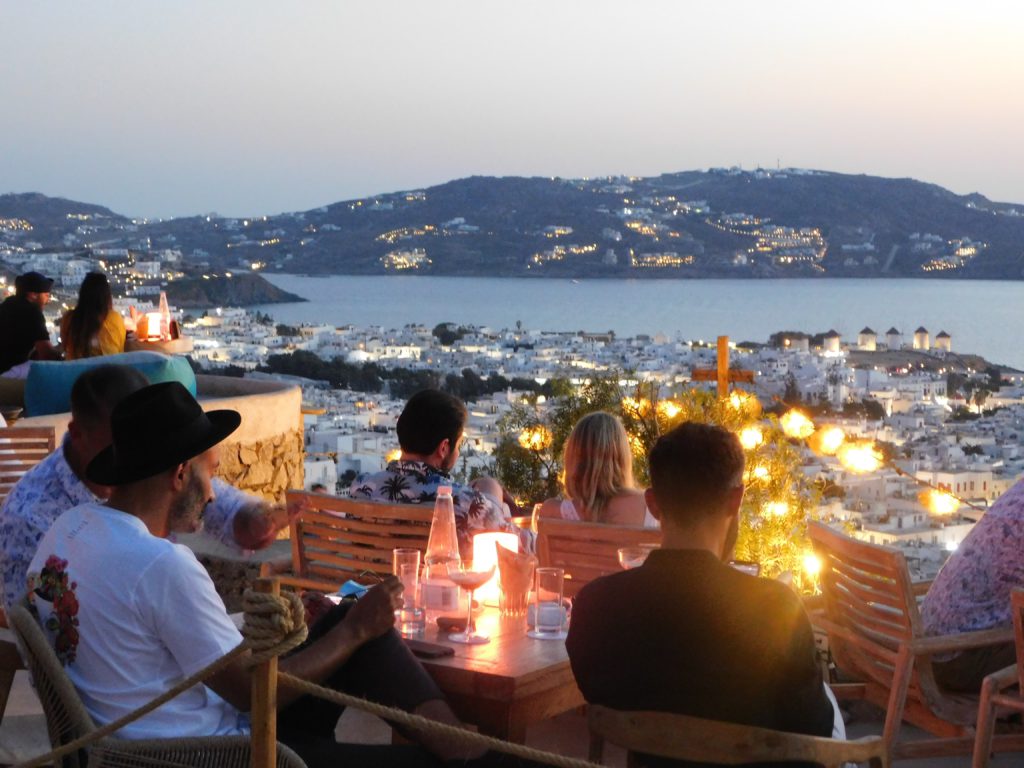 Everyone in the know has heard of Mykonos, Greece — an island oasis with beach parties, delicious fare, and chill beaches. Boasting its Cycladic charm, this paradise features killer nightlife and LGBTQ+ events, alongside its party cousin, Ibiza. From cafes and disco bars to its pristine beaches and happening beach clubs, Mykonos is a queer kid's wonderland of music, food, and fun! You'll also find nude beaches, annual gay festivals, and even LGBTQ+ hotels. For all things rainbow, Mykonos has you covered!
Berlin, Germany
The LGBTQ+ scene in Berlin is no secret. The city offers a"gayborhood" in Nollendorfplatz, historic fun in the oldest gay borough of Schöneberg, the Institute of Sexual Research, and its queer history dating back to the 1920s. From its legendary parties, queer techno nights, and even its Porn Film Festival, Berlin welcomes all with vibrant nightlife, stellar food, and historic streets.
Sweden
Sweden has been "gay since 1944," boasting a history of pride and equality in this idyllic Scandinavian nation. Here, enjoy gothic architecture, ancient streets, and a whole lot of history in an atmosphere that boasts open-minded comfort. Pride festivals are held throughout the country, and there is no shortage of stellar food. Whether you're here to eat, party, or simply enjoy the sights, you can find it all in Sweden's welcoming landscape.
---
About TourHero
TourHero is a social travel platform that enables you to travel with like-minded people and fall in love with the journey. We work closely with handpicked local operators to ensure every experience curated is unique and exclusive to your travel group. Come with us on epic adventures and create memories that last a lifetime!