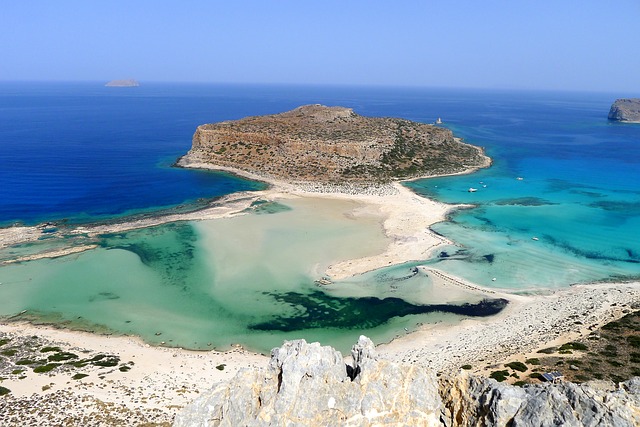 When to visit Greece
Greece is one of those places you can enjoy year-round, but like every Mediterranean country, there are some things to know before you go. The summer months are by far the most traveled, starting in June and ending in mid-September, bringing hot, dry weather. The temperature can reach 40°C on the mainland making for great beach days but uncomfortable city trips. The islands average temperatures between 23 and 27°C, and while there will be some balmy days, the ocean breezes will be there to cool you down. The winter months from November through February bring chilly, wet weather, especially up north.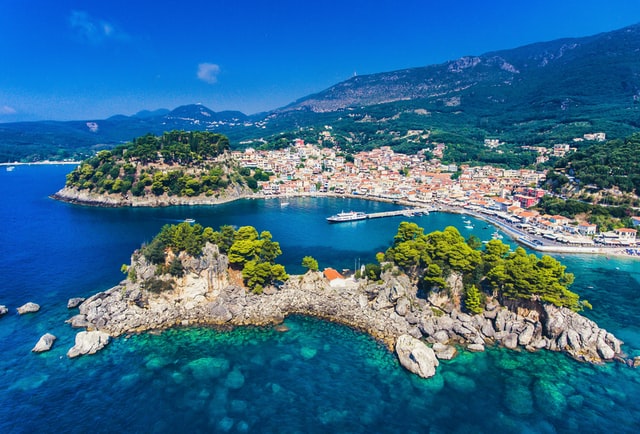 Peak season falls between July and August, and many in Europe flock to the islands to enjoy their summer homes, the pristine beaches, and killer nightlife. Temps run high during these months but average 25°C with beautiful coastal breezes on the islands. However, beaches are packed in all parts of the country at this time, and prices for lodging and food skyrocket during these two months.
The shoulder season is from mid-April through June and mid-September through October. These are the best travel months in Greece, no matter which area you wish to explore. Plus, most of the resorts are still open and far cheaper than during the summer rush. You'll also have more room to breathe when exploring ancient ruins, chilling on the beaches, and hiking through the mountains.
If you're looking to explore Greek antiquity through tours and traveling to the many ruins scattered throughout the country, the shoulder season and winter months are best for fewer crowds and idyllic photos.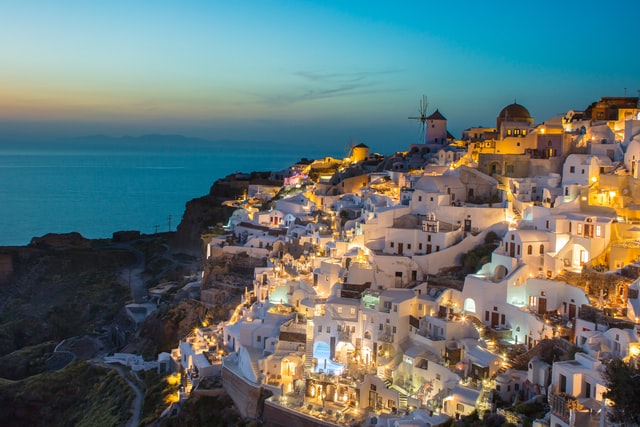 The low season between November and March brings chilly, wet weather with snow sometimes falling in the north. While the off-season can bring great travel deals, a lot of island resorts and mainland businesses close during this time. Flights, ferries, and taxi services will also slow down, so be sure to look into these services before traveling to the area.
The winter months are a great time to enjoy the northern areas of the country, as they feature ski resorts and mountains to hike. Even in the cooler months, the weather is relatively mild and makes for great treks through the Mount Olympus range.
If you want to indulge in the local cuisine, come to Greece in December and enjoy traditional Greek meals, holiday decorations, and Christmas festivals. Just outside of Athens, you can relax in the thermal Lake Vouliagmeni, too!
---
Estimated flight prices from popular cities
About TourHero
TourHero is a social travel platform that enables you to travel with like-minded people and fall in love with the journey. We work closely with handpicked local operators to ensure every experience curated is unique and exclusive to your travel group. Join an epic adventure with like-minded travelers to create memories that last a lifetime.