Awe-inspiring moments you'll never forget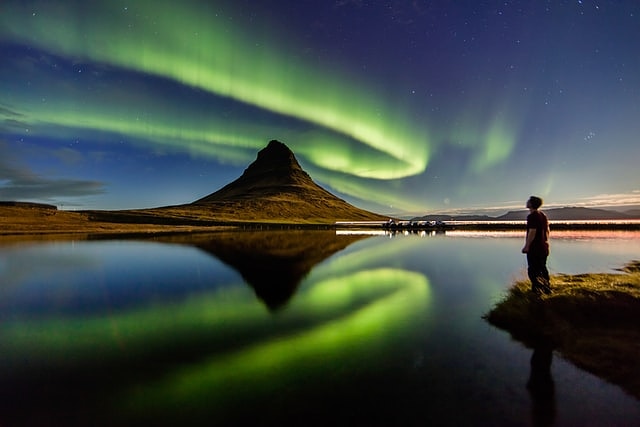 When to visit Iceland
Iceland is incredible at any time of the year, though it is best to plan your trip around the activities you'd like to do. Summer means longer days, warmer temperatures (10–15°C), and colorful landscapes, while winter has its fair share of epic sights like the Northern Lights, though you can expect much colder weather.
Many visitors make good use of the summer months between June and August. During this time, the midnight sun and warmer temperatures ensure more pleasant outdoor experiences — many will consider these months as the best time to hike in Iceland.
In contrast, winter is prime aurora time. Iceland is one of the best places to catch the Northern Lights in action. The best months to see this phenomenon is between October and March. However, as you need to head out in the dead of night to catch the lights, you can expect sub-zero temperatures. Be sure to bring plenty of extra layers!
Most glacier hikes can be enjoyed throughout the year, though summer has some obvious advantages including more pleasant conditions and more sunlight to enjoy as you hike. The most accessible glacier from Reykjavik is Sólheimajökull, located on the South Coast.
For wildlife enthusiasts, May to September is peak whale watching season and you are more likely to see a variety of cetaceans (blue whales, humpback whales, minke) on excursions; however, orcas are best sighted in February and March.
For the best chance to catch puffins nesting, we recommend visiting between May and August.
---
Estimated flight prices from popular cities
About TourHero
TourHero is a social travel platform that enables you to travel with like-minded people and fall in love with the journey. We work closely with handpicked local operators to ensure every experience curated is unique and exclusive to your travel group. Join an epic adventure with like-minded travelers to create memories that last a lifetime.