When you close your eyes and dream of your perfect vacation, what do you see? Are you instantly transported to a paradise of golden sands and shining water? Do you feel the sun kissing your skin and melting away your worries as you luxuriate in the infinite bounty of the natural world? Is the sun setting behind the distant horizon, splashing vibrant colors across the ocean and wrapping the shore in the tranquil glow of evening?
Yeah… sounds pretty nice.
If that sounds anything like the trip you've been fantasizing about, it's high time that you head down to one of South America's phenomenal beaches for some serious R&R. Seriously. Now. But the question remains: in a continent filled with picture-perfect beach towns, where should you be headed? Ultimately, only you can answer that question — but we believe that any of these South American beach towns will make your travel dreams come true.
Rio de Janeiro, Brazil
There's no way to talk about South American beach towns without talking about Rio de Janeiro. Perhaps Brazil's most iconic city, Rio is a metropolis of contrasts: traditional culture meets modernism, color meshes with chrome, and the city streets melt into the wilderness as you get further from downtown. It's a phenomenal travel destination that truly captures the country's spirit, and it provides incredibly easy access to some of South America's finest beaches.
Rio's beaches are nothing short of iconic. Spots like Copacabana are known around the world, but that also means that they can tend to be crowded on sunny, warm days. This is a double-edged sword: you miss out on some tranquility, but you also get to enjoy the vibrant, energetic atmosphere that is uniquely Brazilian. Of course, you can always go slightly off the beaten path to a spot like Praia de Grumari to dodge some of the crowds. That's one of the best things about the Rio beach scene: no matter what experience you're looking for, there's a beach for you. All of these factors combine to make Rio the crown jewel in a country full of amazing beach towns.
Lobitos, Peru
Peru usually isn't the first country that comes to mind when thinking of South American beaches. Snowy mountains, lush valleys, and ancient ruins are what the country has built its reputation around, but its beaches deserve recognition as well. The Peruvian coast is dotted with peaceful beach towns that boast sunny days and scenic views. If you are going to visit one, it may as well be Lobitos.
The main draw to Lobitos is the surfing. It is known to have a uniquely perfect swell that provides surfing opportunities for all different skill levels. From town, it's just a short walk to multiple different spots to catch some great waves. Lobitos itself is generally considered a ghost town, but it is in the process of being revitalized by locals thanks to the steady increase of tourism in the area. We recommend visiting soon if you want to experience this new golden era of sleepy, sunny fun before the secret gets out and Lobitos is known around the world!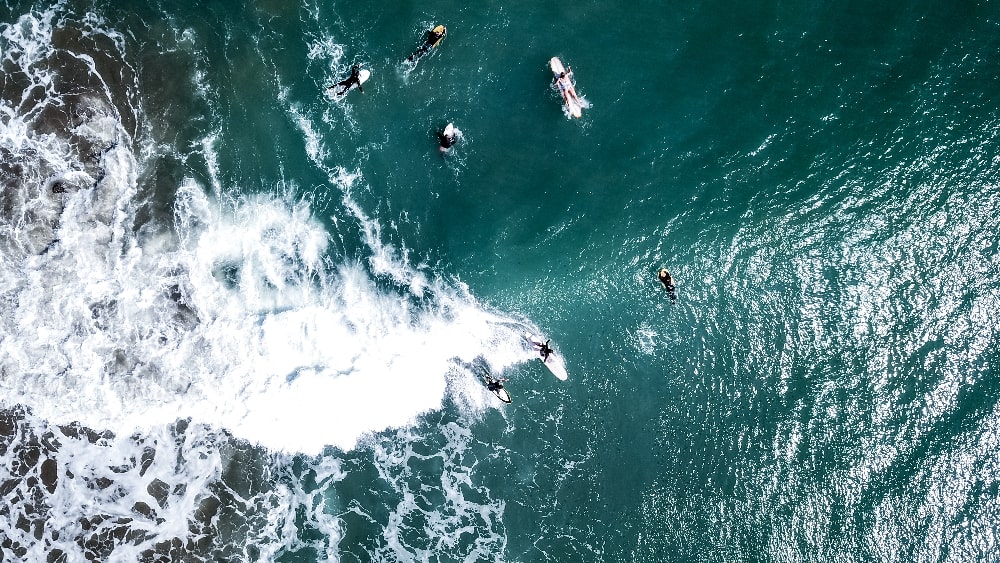 Cartagena, Colombia
Cartagena is undoubtedly one of Colombia's most beautiful cities. It combines the country's traditional charm with colonial architecture, modern infrastructure, and remarkable natural beauty. The weather is nearly always perfect for a day at the beach, and the water is warm, clear, and calm. Beaches like Playa Castillo Grande and Playa de Bocagrande are little oases that you can stop by whenever you need a break from sampling food and culture in the city.
But there's more to Cartagena than the beaches you can see from your hotel room. The Rosario Islands, a chain of small islands just off the coast, can be quickly reached by boat for an even more immersive tropical experience. Isla Barú and Isla Grande are two popular choices, but any Rosario Islands tour is bound to give you plenty of time to kick back on some pristine beaches. The snorkeling isn't half bad either. What's not to love?
Punta del Este, Uruguay
Uruguay is an underrated travel destination in general. Gorgeous national parks, cities with historic architecture, cuisine that will have your mouth watering — it's all here. The beaches of Uruguay also aren't to be missed; anyone who books a stay in Montevideo quickly falls in love with the country's remarkable seashore. And while we would never shy away from recommending a visit to Montevideo, the lesser-known Punta del Este is a true must-visit.
Punta del Este is a small coastal city located on the very southern tip of Uruguay, about two hours east of Montevideo. The beaches here are truly magnificent — in fact, they're so good that this small community of around 10,000 year-round residents is known around the world as an idyllic getaway for celebrities and jet setters. With a variety of beaches to pick from, you can tailor your beach days to your current vibe and end the day with stops at incredible art museums or clubs.
Mar del Plata, Argentina
Golden sand, warm days, and lively nights — Mar del Plata has everything you could want in a South American beach vacation. One of the many beach towns that can be found on Argentina's long coastline, Mar del Plata stands out as one of the country's top travel destinations. It is only behind Buenos Aires in terms of popularity among tourists, and the constant flow of people helps lend the city a lively party atmosphere both in the streets and on the beaches.
Don't fret if the first beach you go to is a little too crowded for your tastes, though. Mar del Plata boasts about 30 kilometers of beaches to pick from, so just try another! The dreamy La Perla is one of the most famous beaches in the city, but Playa Varese is an even finer choice for this looking for a calmer, quieter experience. When you're done soaking up the sun, the city awaits with excellent seafood and bars. No visit to Mar del Plata is complete without a stop at a local club, either — the city is well-known for its nightlife.
Mancora, Peru
Once upon a time, Mancora was Peru's best-kept secret. It was known as a quiet spot where international travelers and Peruvian locals alike could go to get some peace while luxuriating in the rays of the always-warm equatorial sun. This may not be the case anymore, but Mancora still maintains much of its small-town charm despite an influx of popularity.
Beyond that, though, Mancora is also now a burgeoning travel hub where backpackers and beach lovers from around the world come together to enjoy paradise together. This unique atmosphere is coupled with a bevy of beaches that are just as perfect for surfing as they are for lounging! Additionally, the sandy, desert-like area that surrounds Mancora is unlike the majority of the Peruvian landscape, meaning the adventures you can have on a trip to Mancora are truly one-of-a-kind.
Santa Marta, Colombia
If you want to experience some truly authentic South American beaches while still having access to modern city life, Santa Marta should be high on your list. Found in the north of the country, Santa Marta offers museums, markets, and an excellent dance scene — this alone is enough to keep most travelers busy. But the beaches in town are to die for. El Rodadero is the place to be for beach parties, and the shore of nearby Taganga is a Caribbean paradise.
This is all great. But to understand why Santa Marta is a celebrated destination, you need to visit Tayrona National Park. Secluded and truly wild, the park is home to the South American beach experiences that you've been dreaming about: clear water, lush hills, and a feeling of being one with nature. Some of the most scenic beaches, like Playa Brava, require a bit of hiking to access, but that just means you're less likely to be dealing with crowds. Putting in that extra bit of effort just makes relaxing on the beach much more of a reward!
Salinas, Ecuador
Ecuador doesn't have the reputation among beach bums that its other South American counterparts like Brazil and Colombia might have. But that doesn't mean that there are no great beach towns to be found there. Salinas is living proof of that. The city is absolutely thriving thanks to the amazing beaches that can be found here, and its proximity to Guayaquil makes it a convenient pitstop on many Ecuadorian itineraries.
Playa de San Lorenzo and Playa Chipipe are two great beaches for those who simply want to stretch out near the waves, but a quick trip to Montanita is worth it for the intrepid beach explorer. Just an hour north, Montanita is home to some amazing surfing and an awesome community. Another nearby town, Santa Elena, is a great place to explore the rich, complex history of this region of Ecuador — the Museum of Los Amantes can't be missed.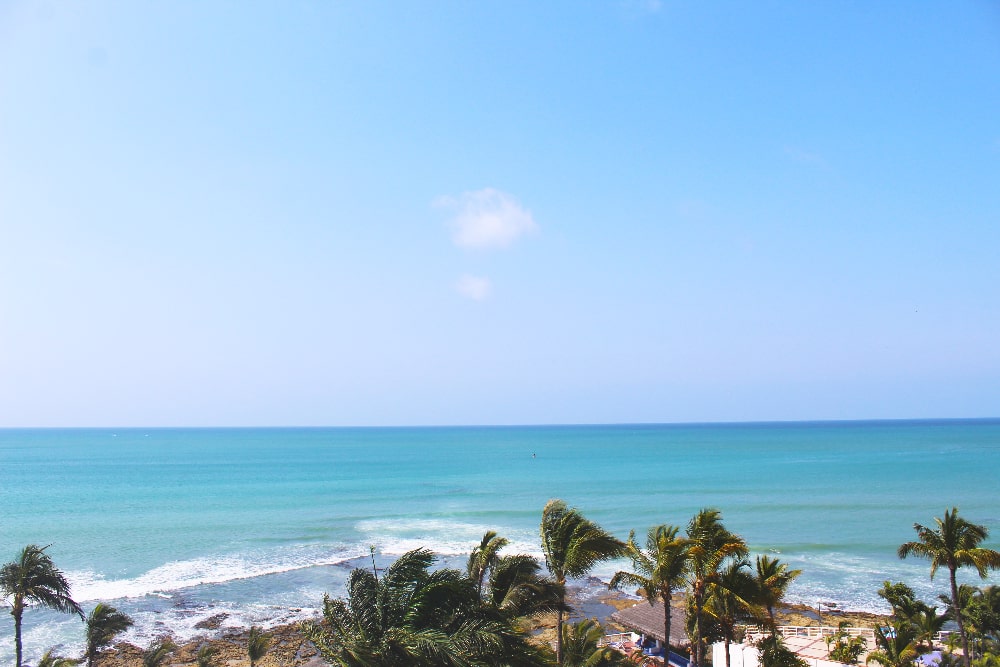 Iquique, Chile
Combining historic charm with modern comforts, Iquique is one of Chile's premier beach towns. Its position in the north of the country makes the water more comfortable to swim in (much love to Patagonia, but those glacial lakes aren't ideal for a quick dip), and the coastline that surrounds the town is known for its beautiful, blazing sunsets. But more than any of that, Iquique deserves a spot on your travel bucket list simply because of its vibe. It is relaxed, understated, and authentically Chilean. Staying here is truly a joy.
But what is there to do in Iquique? Aside from lounging near the water, there's plenty to keep busy with while staying here. Activities like surfing and jet skiing are both popular ways to enjoy the beaches like Playa Cavancha and Playa Brava. The town itself is also a treat to explore — the historic Baquedano Street harkens back Iquique's mining roots with a unique Wild West aesthetic, and great museums and shops can be found throughout downtown. Finally, Iquique is also a fantastic base camp for adventures in the Atacama Desert.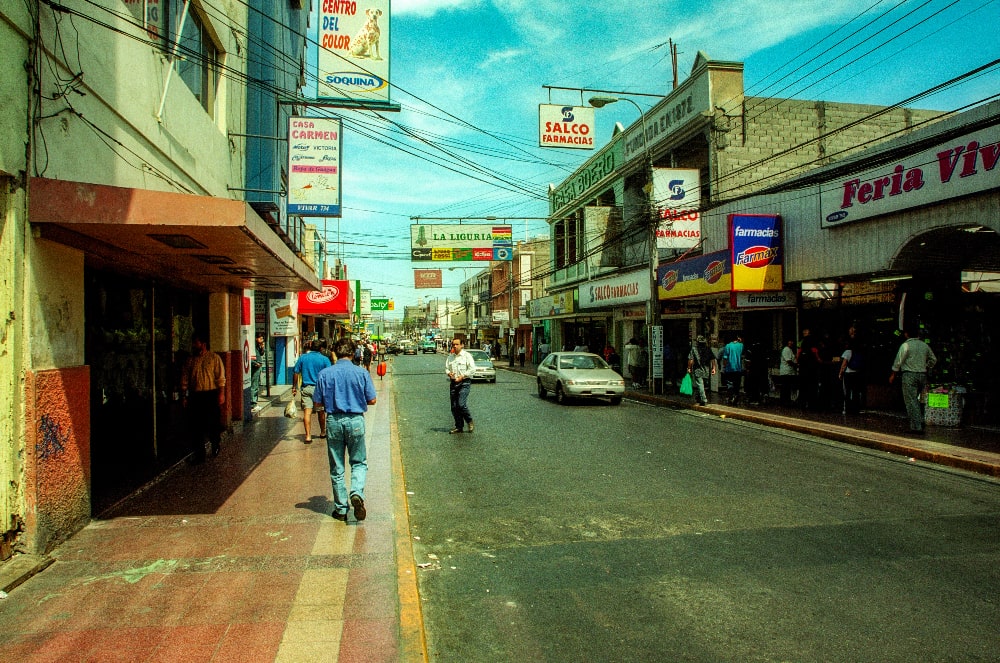 Natal, Brazil
Natal has pretty much everything that you can ask for in a South American beach town. The weather is warm and sunny year-round, restaurants and bars are bountiful, and there are stunning beaches at every turn. Areia Preta Beach and Artistas Beach are two great choices just a short journey from downtown Natal. Cabo de São Roque Beach is another must-see, as it is as close as you can get to Africa while still being in South America!
Perhaps the biggest draw to Natal, though, is Pipa. Known around the world as one of Brazil's most pristine and scenic beaches, Pipa is an absolute paradise with its deep blue waters and calm tide. It is easy to access from Natal, and those who enjoy a more lively, party-style atmosphere will feel right at home. In fact, Pipa is home to Let's Pipa, an annual festival that rings in the new year with multiple nights of DJ sets, food, and fun on the beach.
---
About TourHero
TourHero is a social travel platform that enables you to travel with like-minded people and fall in love with the journey. We work closely with handpicked local operators to ensure every experience curated is unique and exclusive to your travel group. Come with us on epic adventures and create memories that last a lifetime!