Mexico is brimming with history, culture, beaches, jungle, and so much more to see. That's why it's the perfect location for any type of wellness retreat. From yoga and fitness to empowerment and art, Mexico offers a variety of backdrops that can support your retreat needs.
Whether you're considering planning a destination retreat in Mexico or you've been waiting for an opportunity to arise, here is a comprehensive guide of locations, accommodations, and activities to help you get started and build the perfect itinerary for your community.
Best time to go to Mexico
The best time to visit Mexico depends on the specific region and activities you have in mind. Mexico is a large country with diverse geography and climates, so the weather and tourist crowds can vary significantly depending on the time of year and location.
Generally, the best time to visit most parts of Mexico is during the dry season, which runs from December through April. During this time, you can expect warm, sunny days with little rain, making it ideal for beach-going, cultural sightseeing, and outdoor activities. However, this is also the peak tourist season, so expect higher prices and large crowds.
If you're looking for a quieter and more affordable trip, consider visiting Mexico during the shoulder season, which runs from May to November. This period is divided into two sub-seasons: the rainy season (May to October) and the hurricane season (June to November). While there may be some rainy days during the rainy season, the temperatures are still warm, and the landscapes are lush and green. Just be aware that hurricanes and tropical storms can occur in some regions during the hurricane season, so check the weather forecast before booking.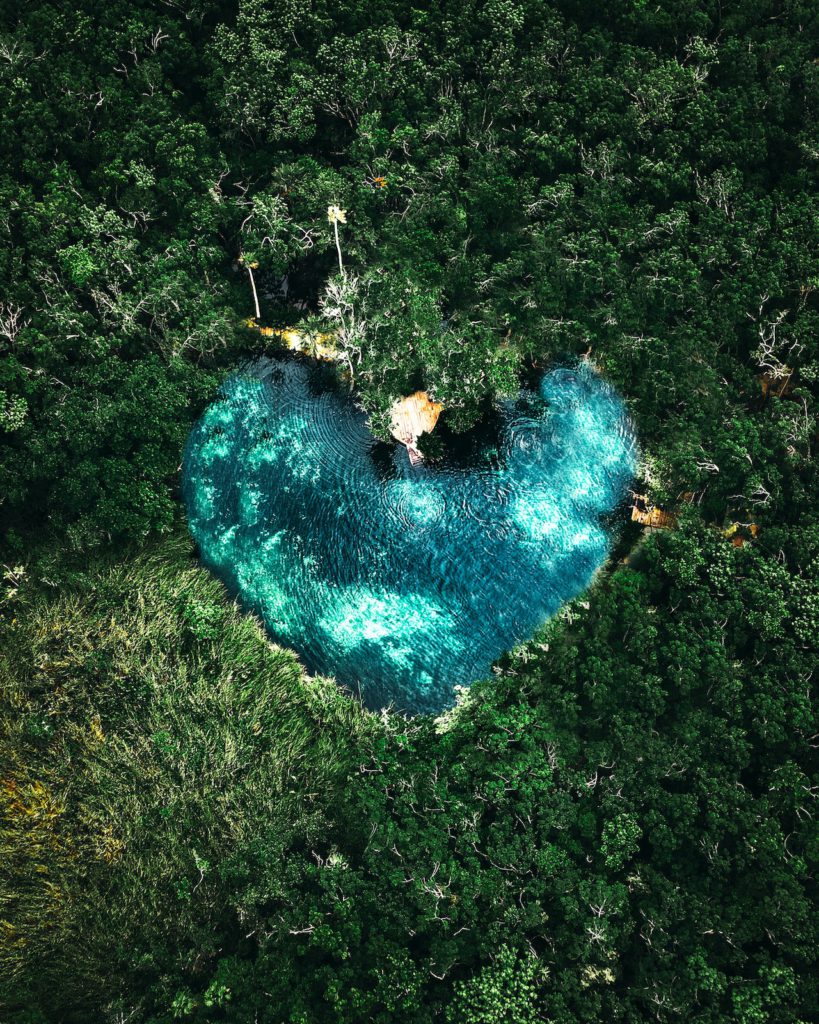 If you're planning to visit specific regions, keep in mind that weather patterns can differ. For example, the Yucatan Peninsula has a tropical climate, with temperatures remaining warm throughout the year. The best time to visit this region is during the dry season (November to April), while the rainy season (May to October) can be humid and hot.
For urban adventures in Mexico City and Oaxaca, the best time to visit is during the dry season from December to April, when the weather is mild and comfortable with low humidity. May and June can also be good times to visit, but expect occasional showers. July and August are the rainy season with daily thunderstorms and high humidity, while September and October can be great for experiencing cultural festivals but may also be rainy. November is mild and comfortable, and the city is decorated for the Day of the Dead celebrations, creating a unique and festive atmosphere.
Location, accommodations and amenities
When considering Mexico for a wellness retreat, you have a wealth of choices when it comes to location, amenities, and all the extras. Check out the options below to help you match the retreat vibe with the location's atmosphere, connecting to the local culture and environment whenever possible.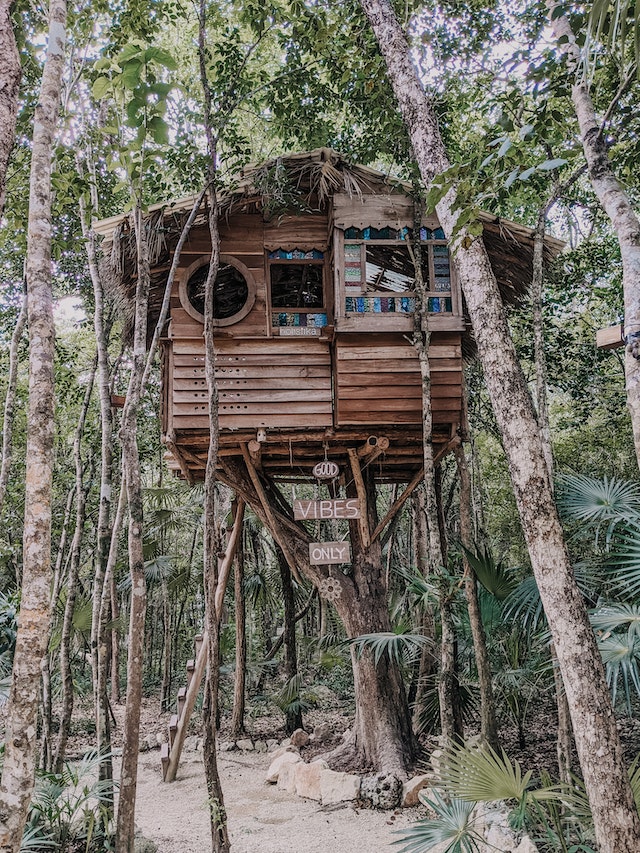 Throughout Mexico, you can choose from the following accommodation types:
High-end resorts: luxury rooms and amenities that can cater to wellness groups
Brand-name hotels: large, corporate hotels that offer conference spaces, pools, and on-site food
Boutique hotels and retreat centers: intimate and posh; most offer spaces and rates for wellness groups of all kinds
Eco-lodges for all price points: nature immersions that can often cater to wellness groups and their needs
Community hostels and guest houses: budget option for easy-going groups that are geared towards relaxation, yoga, and fitness
Regarding environment and vibe, Mexico has a few main themes:
Beachside paradise: Chill on the shoreline and enjoy the sun and sand every single day

High-end/large resorts
Boutique hotels and eco-lodging
Retreat centers of all kinds

Jungle immersions: Hidden hideaways in the lush greenery that focus on nature, pampering and relaxation

Luxury villas
Eco-chic and eco-friendly retreats
Hip hostels and guesthouses

City living: Cultural connections and urban activities abound in downtown

Brand-name hotels
Historic guesthouses
Boutique hotels and villas
When it comes to food and amenities, you'll be spoiled for choice in this magnificent country:
Food options: Most resorts feature an all-inclusive meal plan and offer organic/local fare, vegan/vegetarian/gluten-free spreads, and healthy additions such as smoothie bars and supplements. Hotel and retreat centers may vary, but most will offer different rates for different meal plans and will work to accommodate your group's dietary needs.
Cultural connections: No matter where you stay, you'll find an array of cultural activities to choose from such as cacao ceremonies, temazcals, ruins tours, cooking classes, village visits, folk shows, and more.
Adventure activities and historic sites: Along with culture, Mexico features a wide variety of things to do. You can connect with the Mayan world at hidden cenotes and archeological sites like Chichen Itza, or spend the day zip-lining and cave diving to name just a few.
While there are a wealth of possibilities when it comes to location choice, here are a few top options when creating a wellness retreat in exciting Mexico. These options welcome groups large and small and offer an array of accommodations and activities to ensure you and your community have a stellar experience from beginning to end.
Tulum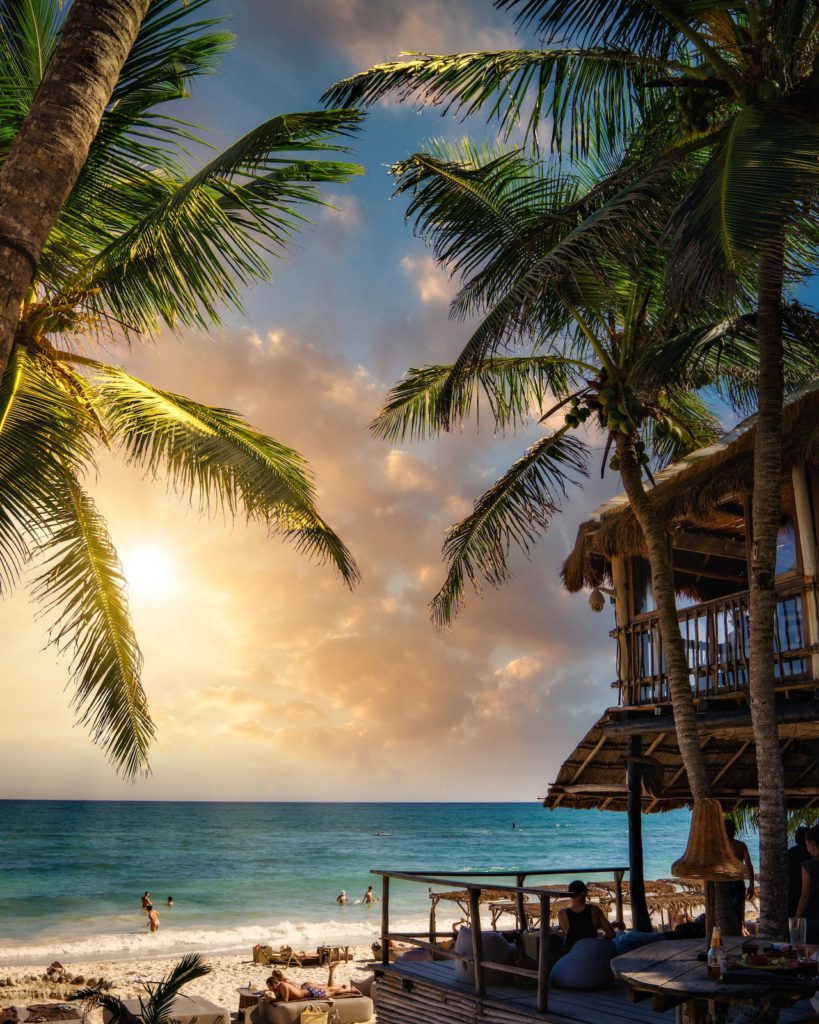 Vibe: Beachside paradise, cultural connections, cenote swims & jungle joy
Pricing: $$ – $$$$
Tulum is the most popular place in Mexico to host a wellness retreat, and it's no secret why. You can sit on the beach, meditate at a secluded cenote, tour the historic Mayan ruins, stay active with an array of water sports, and eat up all the delicious local fare you can stomach.
Tulum is also a gem because it can fit an array of budgets. While it's more expensive than some of the other beachside areas, you're paying for peace and quiet, along with an array of nature options at every turn. From traditional cultural ceremonies to adventure activities, you can have it all in Tulum.
Activities
From beaches to historic sites, there's a lot to see this in this part of the Yucatan. Here are some of the top activities that draw so many tourists to Tulum each year.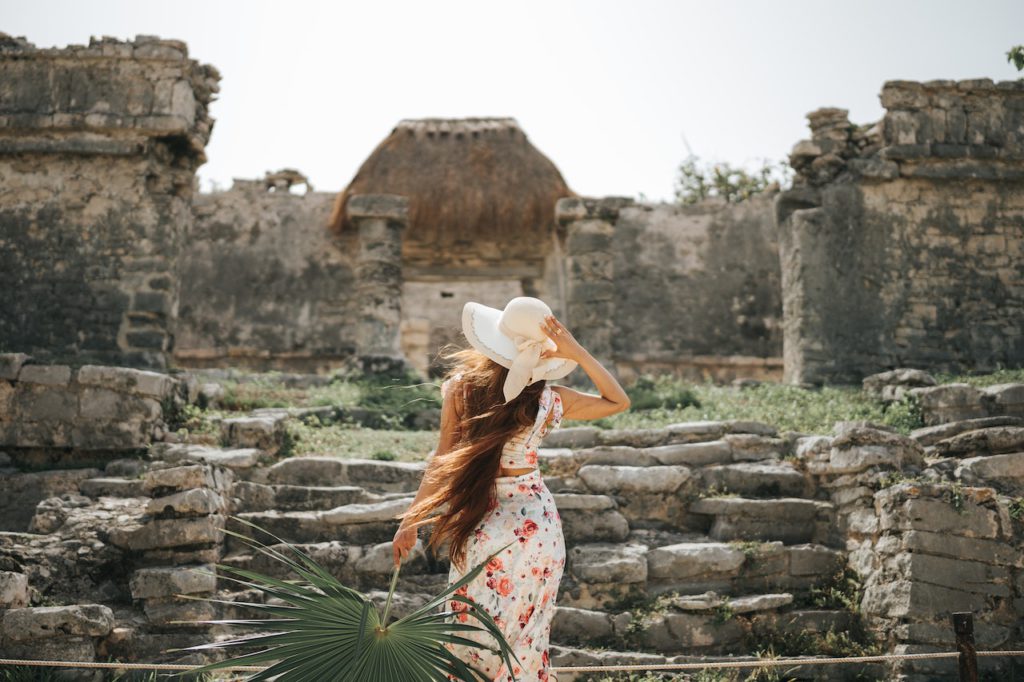 Beaches
Tulum ruins and markets
Cenotes
Nature parks for wildlife encounters, sightseeing, and kayaking/boating
Snorkeling/diving
Spiritual ceremonies (temazcal, cacao, etc.)
Bacalar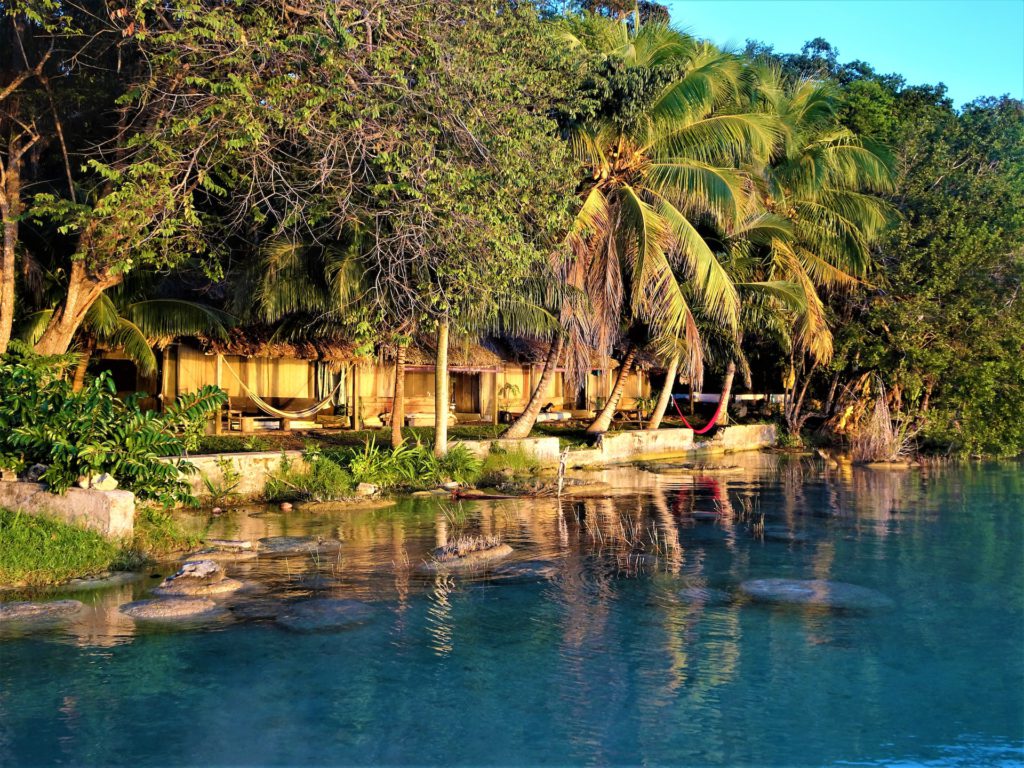 Vibe: Secluded lodging, tranquil vibes, water activities & jungle joy
Pricing: $$$ – $$$$
Located near the Belize border, Bacalar is a lesser-known gem, calling those travelers who want to truly get away from the world and enjoy a quiet respite in nature. Its Lake of Seven Colors offers an idyllic backdrop for yoga retreats and fitness fans who enjoy paddle boarding, kayaking, and daily workouts.
There isn't much to do in this tropical paradise, and that's exactly the point, making it a stellar spot for any type of wellness retreat. You can lounge in the lake, spend the day at a cenote, cruise around the area on a sail boat, or explore the town and neighboring ruins site. Create your own schedule and find your bliss in this secluded paradise.
Activities
While you won't find a high-energy vibe in Bacalar, there is still a lot here to occupy your time.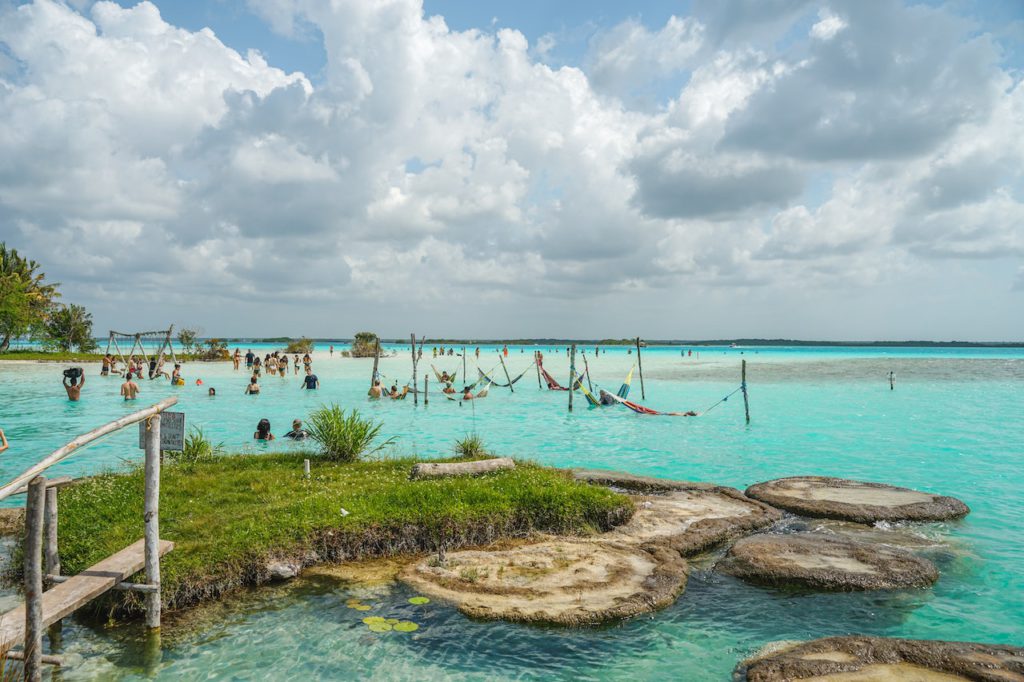 Water sports (paddle boarding, kayaking, etc.)
Yoga and relaxation
Lakeside lounging
Boating excursions
Cenote swims
Visit Kohunlich ruins or Fuerte de San Felipe
Spiritual ceremonies (temazcal, cacao, etc.)
Oaxaca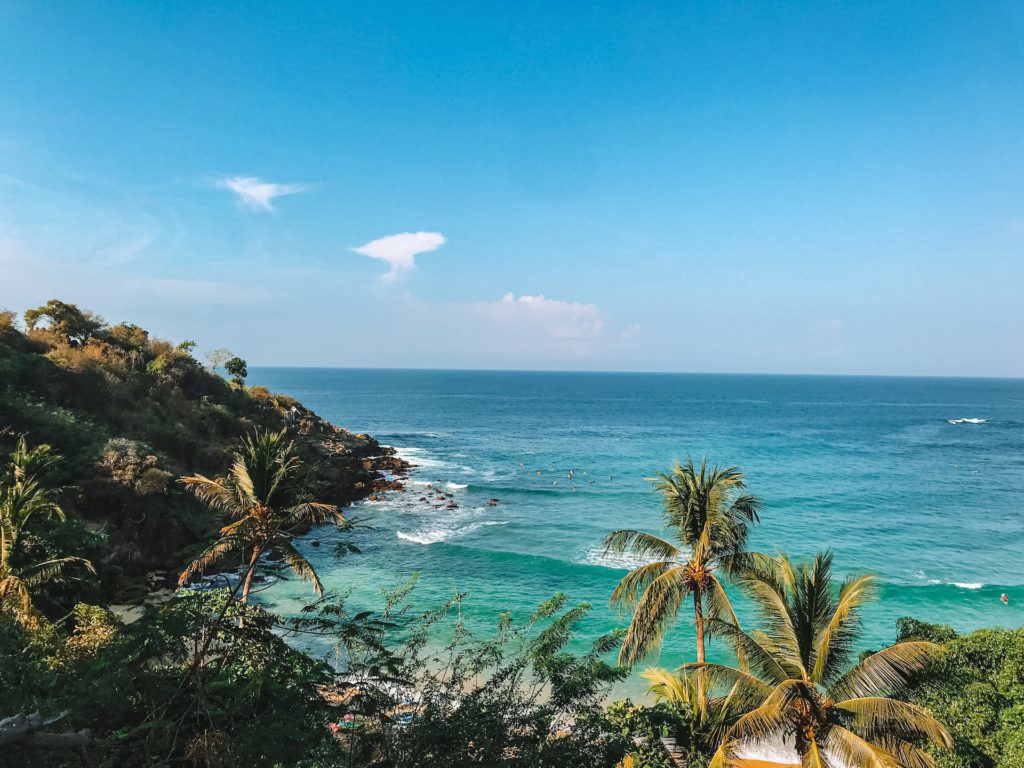 Vibe: Cultural connections, historic city, secluded beaches & nature love
Pricing: $$ – $$$
Oaxaca can offer the best of both worlds — city living and beachside fun. In the city proper, you can wander around the ancient streets with its colorful colonial buildings, enjoying the markets, art galleries, local workshops, the food, and the welcoming vibe.
On the shoreline, especially in Puerto Escondido, you'll find an array of accommodation types that focus on health, wellness, and body movement. This laid-back coastal area is also less crowded and less expensive than Tulum and Cancun. You can hang in one area or create a custom wellness retreat itinerary that will bring you from the city to the seaside and back!
Activities
A trip to Oaxaca can give you city vibes and beachside bliss with an array of things to do in both locations.
Historic city and market tours
Cultural connections (cooking classes, hands-on craft workshops, etc.)
Beachside fun
Water sports
Mezcal distillery tour
Visit Monte Alban ruins
Spiritual ceremonies (temazcal, cacao, etc.)
Playa del Carmen
Vibe: Beaches, shopping, adventure parks & cultural connections
Pricing: $$ – $$$
Playa del Carmen rests between Cancun and Tulum. Offering the best of both resort worlds, you can find a quiet, five-star resort on the beach, you can hang at a posh hotel downtown, you can explore the shopping on fifth avenue, you can play at the surrounding adventure parks, and of course, you can party at the bars until the sun comes up.
This area features all types of lodging and budget options, along with different vibes to fit your needs. You can host a yoga class in the morning, ride ATVs in the jungle by lunch, and shop at the markets before a group dinner on the beach. From high-energy activities to restful resorts, PDC is a great choice for all retreat types.
Activities
In PDC, you can have every type of experience — from food to fun!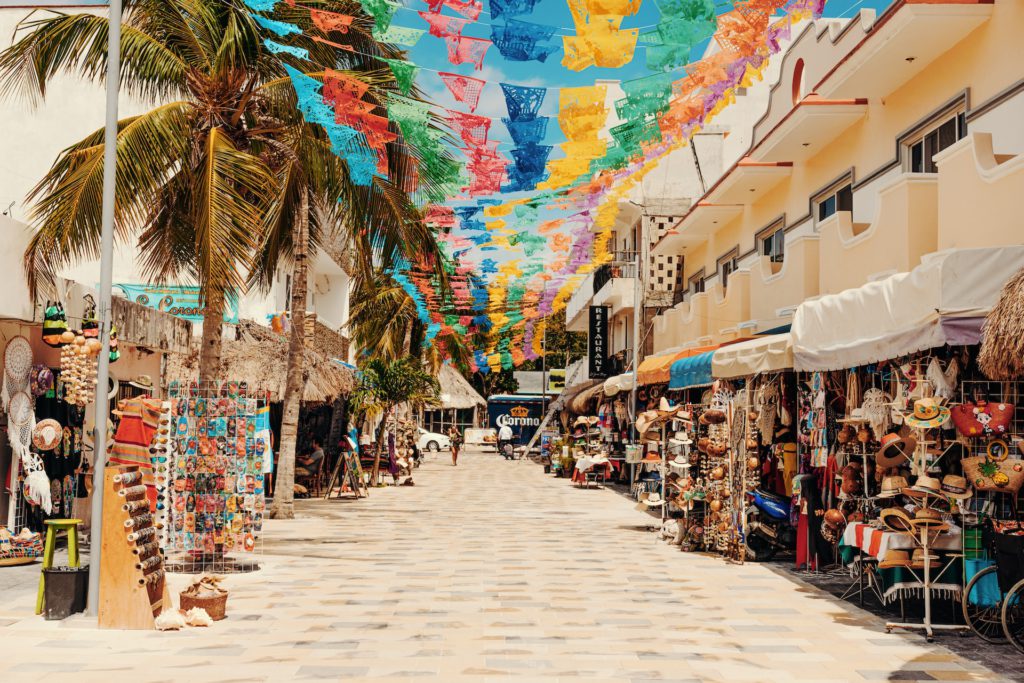 Beachside fun
Water sports
Shopping and market trips
Archeological tours
Adventure parks
Downtown restaurants
Cancun
Vibe: All-inclusive resorts, adventure activities, party vibes & popular hub
Pricing: $$ – $$$
We all know Cancun as the party spot of the Yucatán, bringing spring breakers to the area in droves for some beachside fun in the sun. But Cancun has a wealth of high-end resorts that can work perfectly for a wellness retreat, especially if you want a little party fun added into the mix.
By no means do you have to go out during your stay, but Cancun is the perfect place to see the Chichén Itzá ruins and play at the various adventure parks scattered throughout the area. Cancun is also the closest destination to the airport, making it the most accessible option in the Yucatán. This area may not be the best place for a chill yoga retreat, but fitness fanatics and empowerment groups may find the perfect balance of sun, fun, and inner/outer work here.
Activities
Cancun is known for spring breakers and adventure, but there is so much more to see and do!
Beachside fun
Boat/snorkeling excursions
Archeological tours
Adventure parks
Clubbing/bars
Downtown restaurants
Mexico City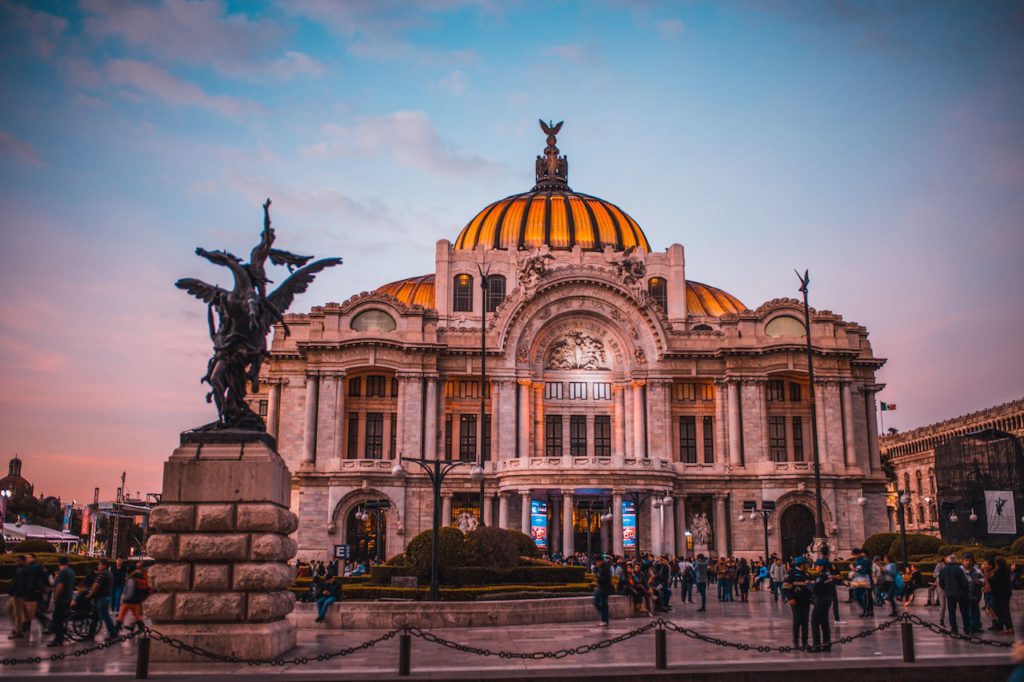 Vibe: Cultural connections, history hotspot, foodie paradise & urban atmosphere
Pricing: $$ – $$$
Mexico City has a lot to offer, especially by way of gastronomy and cultural connections. Not only can you shop and eat, but you can also travel to ancient ruins and smaller towns to see the real Mexico, away from the tourists and resorts.
Here, you'll be surrounded by UNESCO World Heritage Sites, and the city energy will fill your heart. You can stay at a high-end hotel/spa, hang at a chic boutique guest house, or simply rent a villa or apartment in the area to create your own retreat vibe.
Activities
This city features so much to do and see, especially when it comes to Mexican history and culture. Add a few of these activities into the mix!
Food tours
Shopping
Archeological & history tours
Bars & restaurants
Cultural connections (Cocktail classes, cooking lessons, craft workshops, etc.)
Budget, pricing and markups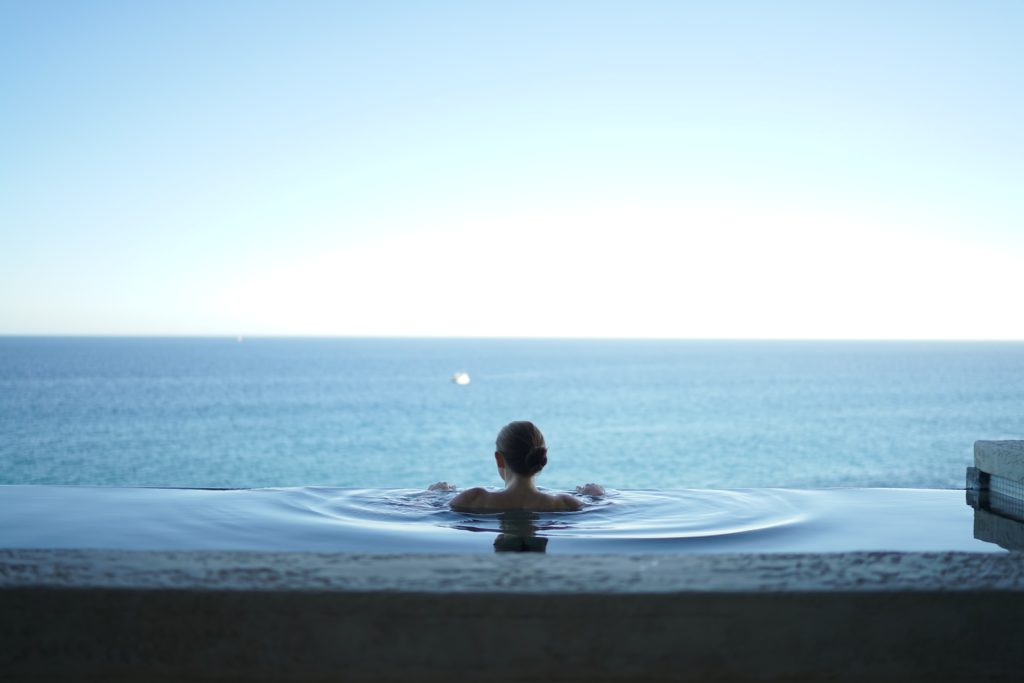 The first thing to consider when planning a destination wellness retreat is the price. Ask yourself these three questions to get started:
What can your community afford to pay?
What is your community willing to pay when it comes to a retreat?
What type of location, services, and amenities will they expect?
Mexico can be a cheaper destination option, but cost boils down to three points: location, accommodation choice and markup.
Location and accommodation choice: There are a lot of affordable wellness options in Mexico, but location and accommodation will set the financial tone for the entire trip. Places like Cancun and PDC can offer varying prices, ranging anywhere from 1000 USD and up per person. These prices typically feature inclusive meal plans and some activities.
While Tulum is along the same coastline, the prices will be higher than that of Cancun and PDC. The resorts tend to be more exclusive and have more wellness facilities and treatment options. The same is true for Bacalar, which is secluded and features high-end resorts and glamping options only.
A great beachside option is Oaxaca. The coastline features more wellness-specific resorts and is far cheaper than the Yucatan. You'll find the same pristine beaches, great food, and activities of all kinds with less tourists and lower accommodation prices.
When it comes to the city, you can save even more, but high-end resorts and brand-name hotels will still weigh down your budget. Guesthouses and smaller boutique hotels will help you save money, while also offering a more intimate environment for your community.
Markup: Within your pricing, you also want to consider your markup. Are you planning to take a large portion for your time, or are you considering a smaller fee with the option of add-ons to make a cut? You can create a stellar itinerary in Mexico for relatively cheap, leaving you a decent profit margin, depending on your community's budget. Consider all the angles after you've decided on your accommodation.
If Mexico seems like the right choice for you, let's get planning! Reach out to us with any questions, and we will help you create the perfect wellness itinerary in this cultural haven.
---
About TourHero
TourHero is a social travel platform that enables you to travel with like-minded people and fall in love with the journey. We work closely with handpicked local operators to ensure every experience curated is unique and exclusive to your travel group. Come with us on epic adventures and create memories that last a lifetime!