⚠️ Update: November 11, 2021

Portugal's government has eased some of its COVID-19 restrictions in recognition of the country's vaccine rollout.

Entry conditions for international travelers

Mainland Portugal is now open for tourism to selected types of travelers. This includes citizens of the EU and Schengen-associated countries, as well as travelers from Australia, Brazil, Canada, Chile, China, South Korea, Hong Kong, Jordan, Kuwait, Macau, New Zealand, Qatar, Rwanda, Saudi Arabia, Singapore, Taiwan, Ukraine, Uruguay, the United Arab Emirates, the United Kingdom, and the United States of America.

Permitted travelers must present either:
(1) a negative RT-PCR test (or similar NAAT test) result obtained 72 hours before boarding, or
(2) a negative Rapid Antigen test result obtained 48 hours before boarding, or
(3) a valid EU Digital COVID Certificate, or
(4) a valid vaccination or recovery certificate issued by a third country, under reciprocal conditions: Albania, Andorra, Faroe Islands, Israel, Iceland, Liechtenstein, Morocco, Monaco, North Macedonia, Norway, Panama, San Marino, Switzerland, Turkey, Ukraine, the United Kingdom, and the Vatican.

All travelers will need to fill in an individual Passenger Locator Card prior to arrival in Portugal.

Note: Restrictions related to entering the Azores and Madeira may differ — see here for full details and updates.

Easing of domestic restrictions

General safety guidelines across the country include practicing social distancing and mandatory use of face masks in most public spaces.

Restaurants and commercial establishments no longer have capacity limits enforced or curfew restrictions in place. Bars and clubs have reopened. If you are planning to visit tourist attractions, remember to check individual business websites for more information.

Check Turismo de Portugal for updates.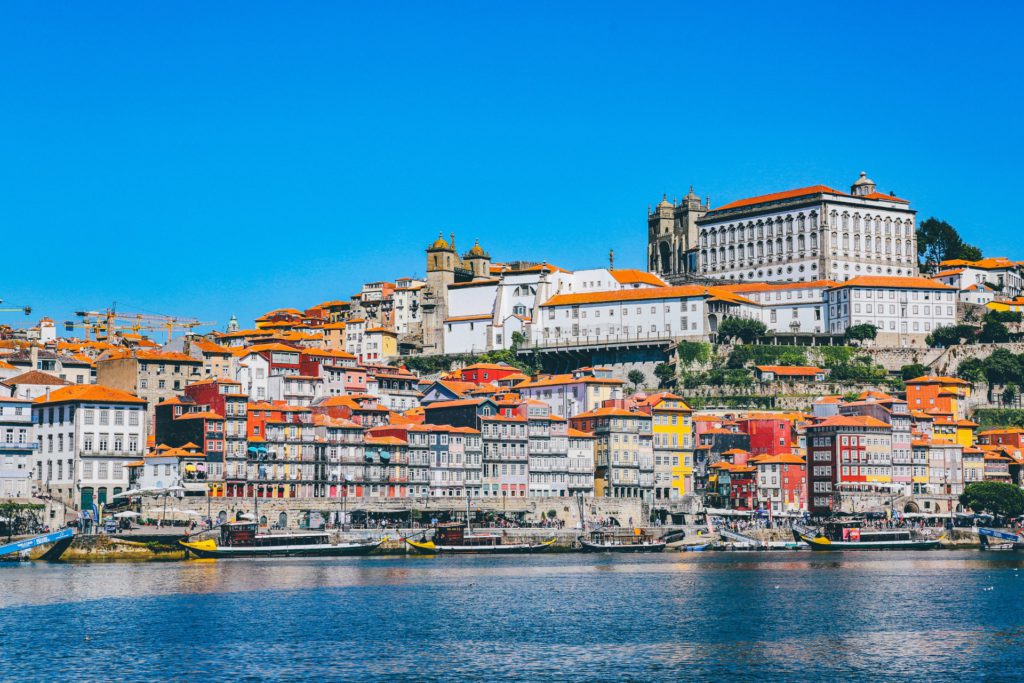 The COVID-19 pandemic has changed travel forever. Many countries still have their borders closed to tourists and have ongoing protocols in place to curb the pandemic. Rules such as the mandatory wearing of masks have been put in place. However, travel is slowly beginning to regain traction, and some countries have begun to ease restrictions. Portugal has since opened its borders to certain international travelers. We ask the hard question — "Is it safe to travel to Portugal amidst COVID-19?" — so you can make the right choices and feel comfortable on your trip.
Traveling to Portugal
Travel to and from Portugal is allowed for certain travelers as long as they fulfill certain criteria upon entry.
Portugal is the first country in Europe to be awarded the "Safe Travels" badge that recognizes their commitment to safety for all travelers. Read more about the WTTC and the new Safe Travels protocols here.
Turismo de Portugal, Portugal's tourism authority, has also created a "Clean & Safe" stamp. Turismo de Portugal ensures that tourism enterprises, tourist entertainment companies, travel agencies, and tour operators are compliant with cleaning and hygiene requirements. This avoids all risks of COVID-19 contagion, making Portugal a safe and fun tourist destination for all.
Domestic travel
Many domestic travel restrictions have since been lifted. However, face masks must still be worn in most indoor public spaces, including on public transport and in large commercial spaces.
Specific regions
Turismo de Portugal encourages all travelers to apply for the Portugal Health Passport upon their arrival to Portugal. The Portugal Health Passport provides a holistic package of English-speaking healthcare services for tourists. These include the availability of health screenings including the COVID-19 test and high-quality urgent medical care at selected hospitals.
Madeira archipelago
Travelers flying to the Madeira archipelago have to present a negative COVID-19 test result issued within 72 hours before embarkation. They also have the option to take the test upon arrival.
These restrictions may change. Remember to check Turismo de Portugal for updates.
Azores archipelago
Travelers flying to the Azores archipelago must submit proof of testing COVID-19 up to 72 hours prior to the flight's departure. They will be allowed entry if the test comes back negative. Travelers also have the option to perform the test on arrival and stay in prophylactic isolation until the result is obtained. If the isolation exceeds seven days, the passenger must contact the health services of the county on the fifth day so that a second test can be taken.
These restrictions may change. Remember to check Turismo de Portugal for updates.
---
Is Portugal on your travel bucket list? Check out our two-minute guide "Why travel to Portugal?" to discover the country's best highlights! Or, perhaps you'd love to discover a totally different part of Europe! We've got an awesome guide on the Czech Republic you can check out too!
---
About TourHero
TourHero is a social travel platform that enables you to travel with like-minded people and fall in love with the journey. We work closely with handpicked local operators to ensure every experience curated is unique and exclusive to your travel group. Come with us on epic adventures and create memories that last a lifetime!