The most epic adventures are waiting
When to visit Portugal
The weather in Portugal varies across the different regions and, of course, the country also experiences the changing of seasons. Generally, the south enjoys the most amount of sunshine and the least amount of rainfall, but on the whole, all of Portugal has its fair share of clear days. Temperatures can range from a sizzling 30°C in summer to a crisp 16°C in winter in the daytime.
Spring is a great time to visit Portugal. From March to May, the hills pop with colorful flowers and the weather starts to warm up. Consider hitting the beach in May before the summer crowd gets in. Expect great sunshine and temperatures around 22˚C on the Algarve coast.
Travelers flock to the coast in the summer between June and August. This is when it gets particularly busy, but the holiday vibe ramps up spectacularly and you get to join the revelers on the beach. Keep in mind it may be too hot to tackle a lot of sightseeing or lengthy hikes — for these activities, you can head away from the coast and to more mountainous regions.
June to August also marks the best time to head to the Azores Islands, as this guarantees conditions that are calmest and warmest, with the lowest chance for cloud and rain.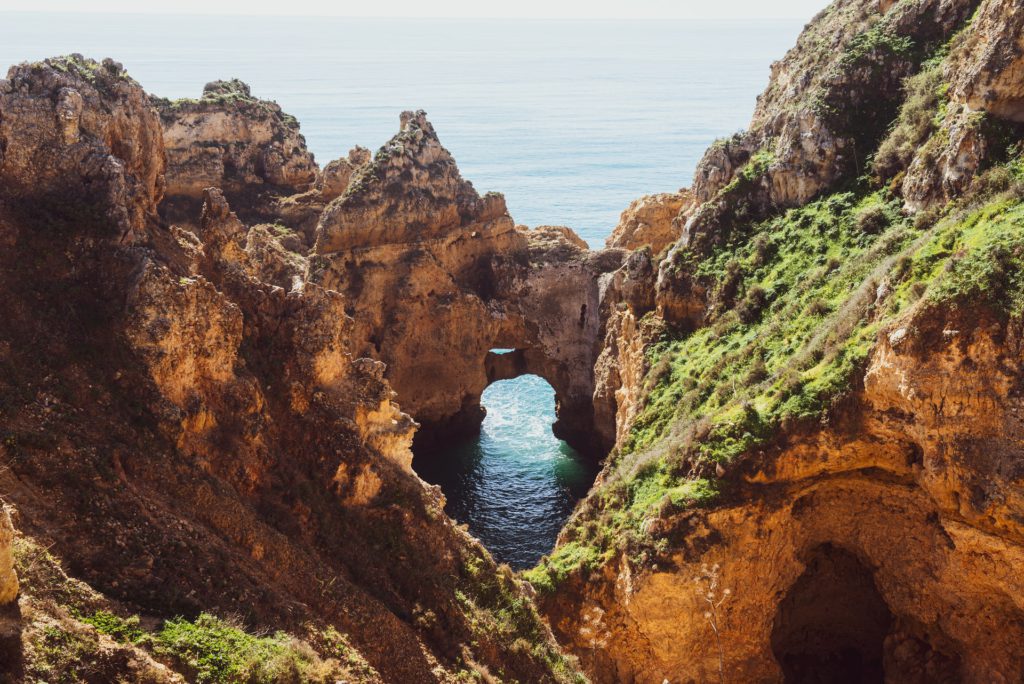 For city visits, sightseeing, and general outdoor activities, the autumn months between September and November make a delightful period, with tamer temperatures that reach 23˚C in the Algarve region and Lisbon.
Similarly, Porto and the north are splendid in autumn — the annual grape harvest takes place between September and October and it's a great time to tour the Douro region's vineyards and wine estates.
Visiting central Portugal? The crisp sunshine during the winter months from December to February makes it an appealing time to go. Outside of central Portugal, you can still enjoy mild weather in the south, but may want to avoid the north as it gets pretty cold, especially in the mountains where snow is likely to fall.
About TourHero
TourHero is a social travel platform that enables you to travel with like-minded people and fall in love with the journey. We work closely with handpicked local operators to ensure every experience curated is unique and exclusive to your travel group. Join an epic adventure with like-minded travelers to create memories that last a lifetime.