Trekking in Vietnam is still a relatively small part of the tourist market. Compared to the bustling nature of the country's cities and beaches, hiking routes are often sparsely populated. However, the combination of jaw-dropping mountains, jungle-covered land, and sprawling national parks make Vietnam a true hiker's paradise! Check out our guide to the top five best hikes in Vietnam below to inspire your next unforgettable adventure!
Fansipan: Vietnam's highest peak
Location: Sapa, north-west Vietnam
Level: Hard — Tram Ton Pass is 11.2km, with an elevation of 1,953 meters
Time: 6–8 hours
Fansipan is Vietnam's highest mountain at 3,143 meters tall. The mountain is located in Sapa, a region that offers some of the most incredible scenery to be found across the whole country. It is famous for its rice terraces, ingeniously carved by farmers into the side of the mountains.
For adventurers keen to hike to the top, there are various routes that vary in length and difficulty. You'll find a range of tours available too, and if you have second thoughts, a cable car can be used to scale the heights. The clearest and most straightforward route is via the Tram Ton Pass, but even for this, you will need a full day to get up and back down again.
Anyone wishing to scale Vietnam's highest peak without a guide will require a permit from the local Hoang Lien Son committee. Depending on your route, this will cost around 250,000 VND per person. If taking a tour, your guide will likely include this fee in their price. If going alone, the owner of your hotel will be able to advise you on where to pick up a permit. Sapa has many of the best hikes in Vietnam, but Fansipan should be at the top of your list!
Lang Biang Mountain: Pine trees and stunning countryside
Location: Da Lat, Central Vietnam
Level: Moderate — Two different routes available
Time: 2–4 hours
Lang Biang Mountain looks over the city of Da Lat and has an elevation of 2,167 meters. The mountain is largely covered in pine trees making it ideal for both hot and wet weather walking, as the trees provide a lot of shelter! There are two main routes. The easier first route is a road which is perfectly walkable within two hours. It is also the way for jeep taxi trips and reaches Lang Biang's subsidiary peak at 1,950 meters. Here you can find a restaurant, various monuments, and the best views over the city and surrounding countryside.
A second route takes you through the beautiful forest to the peak itself in about four hours. This is a more physical trek that gets steeper as you go, but it is a delightful ramble through the mountain's greenery. It's best avoided in wet weather, as the forest floor can get very muddy.
Hang Doi Cave: A unique bat cave in Pu Luong Nature Reserve
Location: Kho Muong Village, Pu Luong, north Vietnam
Level: Easy/moderate
Time: 1 hour
Pu Luong is southwest of Hanoi and relatively close to Ninh Binh. The whole area is a national park — the Pu Luong Nature Reserve — that sits between two separate mountain ranges. Various ethnic groups can be found within the national park, mostly involved in farming, and live a traditional way of life stretching back over centuries.
Whilst the scenery is reminiscent of Sapa or Ha Giang to the north, Pu Luong has the addition of feeling completely untouched — one of the many joys of trekking in Vietnam. Tourists here are few, although very welcome!
There are walks of various terrain across the national park, but for something a little different, visit Kho Muong Village, home of the Thai ethnic minority people, and hike to Hang Doi Cave. This is a bat cave, home to five different species. The cave also features stalactites formed over the past 250 million years! Staying in the park for a few nights is a wonderful introduction to an ancient way of life.
Nguom Ngao Cave & Ban Gioc Waterfall: Two otherworldly locations in one trek
Location: Cao Bang, north-east Vietnam
Level: Easy
Time: 1.5 hours
This isn't a trek for the hardcore, but it's one of the most picturesque that you'll find anywhere in Vietnam. The cave system is only 1000 meters long, but it can easily take an hour to wind your way through the various ancient structures.
For those who suffer from claustrophobia, don't worry! The whole route is very well lit and it is literally like stepping foot into a magical fantasy world.
Once you've walked through the cave, the Ban Gioc Waterfall can be found close by — a short hike along the river takes you to them. A 40,000 VND fee will grant you access. The waterfall is actually a series of multiple cascades, and although only 30 meters high, they can reach an incredible width of 300 meters, making them the widest in Vietnam. Go before the crowds discover this route!
Ba Den Mountain: A popular hiking route for Saigon locals
Location: Tay Ninh, south Vietnam
Level: Moderate — Multiple routes available
Time: 3–4 hours
Whilst the best trekking in Vietnam lies mostly to the northern end of the country, Ba Den Mountain — also known as "Black Virgin Mountain" — offers a great adventure for those staying in or close to Saigon. At 986 meters high, Ba Den is the tallest mountain in the southeast, and a world away from the busy city. There are various routes up the mountain, but the "pagoda path", which takes you via Ba Den Pagoda, is the most straightforward to follow.
The route combines a forest trail with stone steps, and a cable car can be taken for the descent. The three-hour journey from Saigon, three-hour walk, and subsequent return can all be undertaken in a day. With an early start, of course!
Safety considerations for hiking in Vietnam
Although there are some amazing hikes in Vietnam, the 'sport' of hiking has yet to take off. There are plenty of local people who enjoy it, but you'll likely see more tourists on the trails. This is partly a cultural thing. The country's workforce as a whole has less downtime than one might find in Europe or America.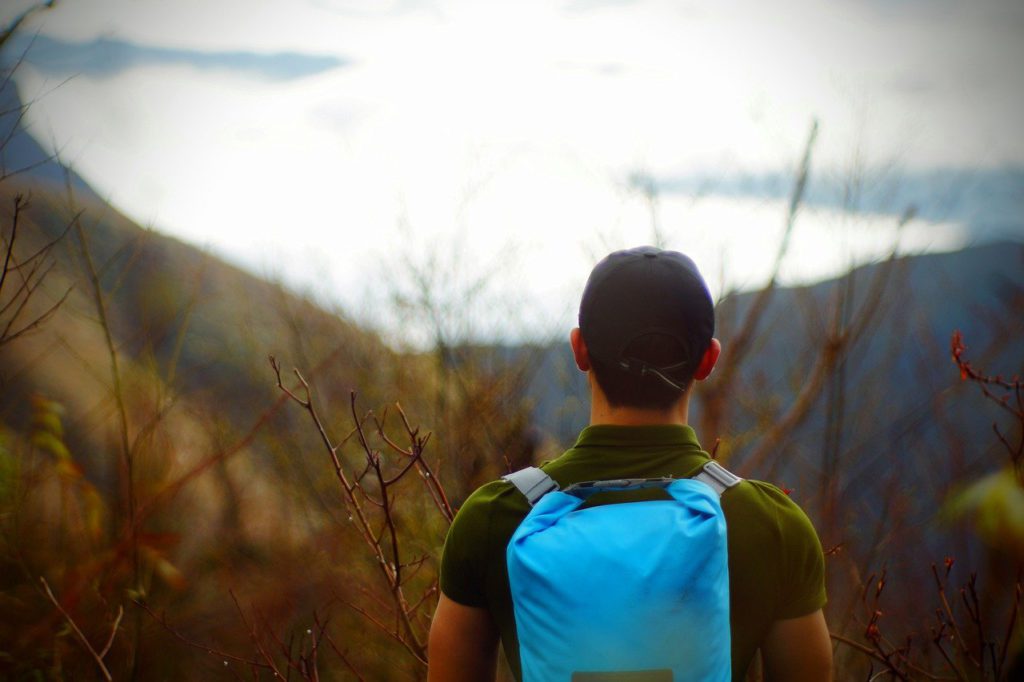 The weather can also be a bit of a deterrent — timing a hike just right can take a bit of planning. Although it has many variations, Vietnam's climate swings mostly between heat/humidity and heavy rain. Both of these bring their own challenges, in addition to the physical challenge of the hike itself.
But don't let this put you off! As with hiking in any country, a little preparation will make the world of difference. Here's what you can do to make your hike easier.
Take the right clothes
Be prepared for any eventuality when trekking in Vietnam, no matter what the weather forecast. Pack for sun and rain, take a lot of water with you, and wear long trousers or leech socks.
Consider hiring a guide or porter
This depends on the route you take, but for longer excursions, a guide can be invaluable. Many trails are harder to follow than those you might be used to back home, with an absence of dedicated step-by-step guide books.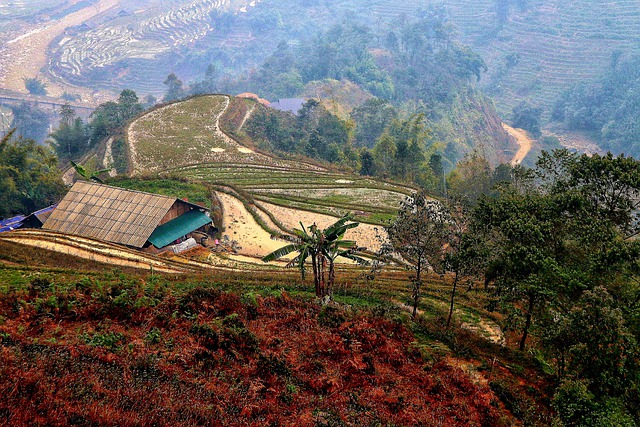 Check the law
Some routes require advanced permission to explore them. Check if you need this before you set off. Be aware of camping rules also. If walking close to the Chinese border, avoid crossing, even for a brief moment.
Equipment
Hiking boots are a must, even in the heat. Take plenty of sunscreen, mosquito repellent, and a first aid kit. Make sure your travel insurance covers you in case of any mishaps. GPS equipment is useful, and always have a contact back at your accommodation to call if needed.
Research the wider area
A little knowledge goes a long way! Check your route with local people before you start. What looks like a simple path on a map may be very different once you're on it. Some jungle routes may require the use of a machete to clear away the scrub, plus some serious expert knowledge.
Find out where the nearest villages or towns with accommodation are, as well as restaurants, food stores, and hospitals. It's a great feeling to be in the middle of "nowhere", but it is also important to know exactly how far "somewhere" is.
Have fun on your hikes through Vietnam! For a two-wheeled Vietnamese adventure, check out our article on the ultimate motorbike tour in Ha Giang.
---
About TourHero
TourHero is a social travel platform that enables you to travel with like-minded people and fall in love with the journey. We work closely with handpicked local operators to ensure every experience curated is unique and exclusive to your travel group. Come with us on epic adventures and create memories that last a lifetime!