⚠️ Update: November 11, 2021

Entry conditions for international travelers

Slovenia is now open for tourism to selected types of travelers. This includes persons residing in the EU and Schengen-associated countries, as well as residents of Albania, Armenia, Australia, Azerbaijan, Bosnia and in Herzegovina, Brunei, Canada, Israel, Japan, Jordan, Lebanon, Montenegro, New Zealand, Qatar, Kosovo, Moldova, North Macedonia, Saudi Arabia, Serbia, Singapore, South Korea, Ukraine, the US, Hong Kong, Macau, and Taiwan.

Entry is also permitted for any traveler from any country who is fully vaccinated or has recovered from COVID-19 in the last six months.

All international arrivals, regardless of point of origin, must fill out a Digital Passenger Locator Form and provide one of the following documents:
(1) Proof of full vaccination, or
(2) Negative result of an approved COVID-19 test (e.g. PCR test taken within 72 hours before arrival, or rapid antigen test taken within 48 hours before arrival), or
(3) Proof of having fully recovered from COVID-19

For more information, refer to the Slovenian Tourist Board.

Tightening of domestic protocols in place

– Large gatherings are generally prohibited
– Face masks are mandatory in all enclosed public spaces, on public transport, and in outdoor spaces where a distance of 1.5 meters cannot be maintained between individuals
– Public cultural events in open public areas are prohibited
– Hospitality and catering businesses may only operate from 5 am – 10 pm

If you are planning to visit tourist attractions, remember to check individual business websites for more information.
COVID-19 has completely changed travel and tourism. With borders around the world still closed and many of us now taking a cautious approach to travel, taking a flight overseas is no longer as straightforward as it used to be. That said, a growing number of countries have been making changes to entry conditions and safety procedures to revive tourism. Slovenia is one such example. We seek to answer the important question: Is it safe to travel to Slovenia amidst the COVID-19 pandemic? Read on to find out what Slovenia is doing to curb cases.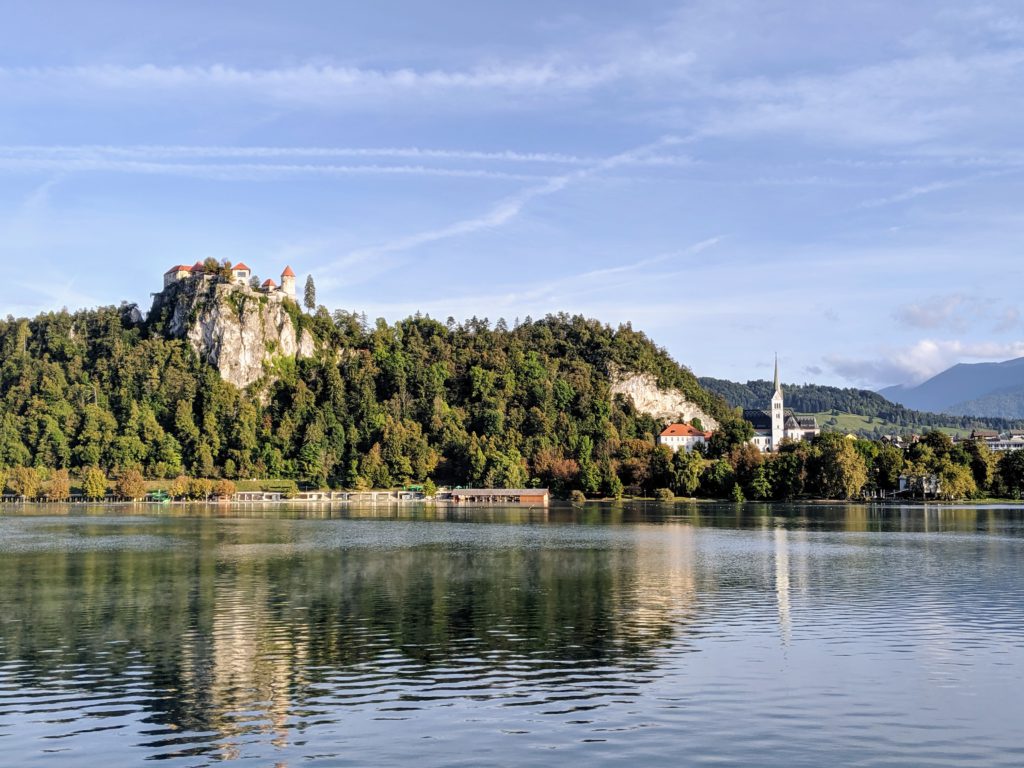 Often underrated as a tourist destination due to prominent neighbors Italy, Austria, Croatia, and Hungary, one might be surprised to learn that Slovenia is filled with its own stunning wonders. Hike through fairytale forests, explore impressive mountains and caves, visit the bustling capital of Ljubljana and its grand castle, and taste incredible food made from the region's finest produce.
As one of the first recipients to be awarded the global Safe Travels Stamp, issued by the World Travel & Tourism Council (WTTC), tourists can rest assured that Slovenia has implemented stringent hygiene and safety protocols throughout the country. Find out more about the WTTC Safe Travels protocols here, and remember to look out for the little green stamp wherever you go.
Additionally, Slovenia has implemented its own GREEN&SAFE label to designate and highlight sustainable practices and new tourism responsibilities undertaken by service providers. This entails a set of hygiene recommendations approved by the National Institute of Public Health for establishments to follow.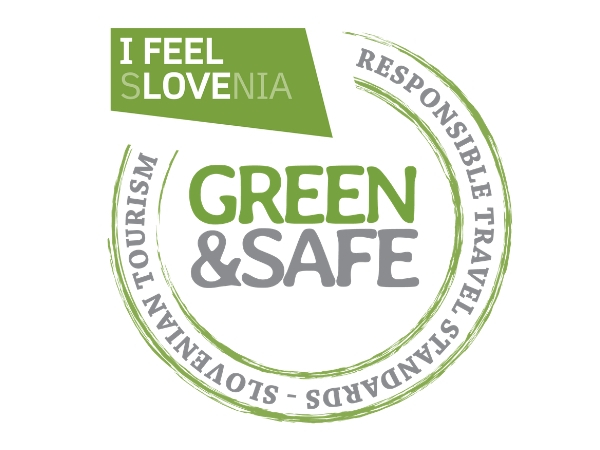 Preventative and protective measures to note
Accommodation
All accommodations that follow GREEN&SAFE protocols must adhere to stringent requirements including the following:
– Ensuring physical distancing is possible for guests that approach the reception
– Conducting check-in and check-out procedures at separate counters
– Ensuring sanitation equipment—hand sanitizer, face masks—are available for guests
– Placing emphasis on cleaning and sanitizing items that are touched frequently
Restaurants and food establishments
Sufficient physical distancing must be observed — there should be a distance of at least 1.5-meters between tables. Face masks are mandatory when walking around enclosed spaces of restaurants and catering facilities (for example, when arriving at your table, or when leaving the table to use the restroom). Table surfaces must be disinfected consistently after guests leave, and cutlery should be prepared for individuals in a way that prevents unprotected contact when presented.
Outdoor tourist activities
When embarking on tours, it is advised that only members of the same household or small groups undertake the activity. Equipment used must be washed or sanitized prior to use by a different person. This applies to anything worn or touched, such as helmets, goggles, shoes, saddles, safety harnesses, and neoprene suits.
Across Slovenia, the following general guidelines should be observed: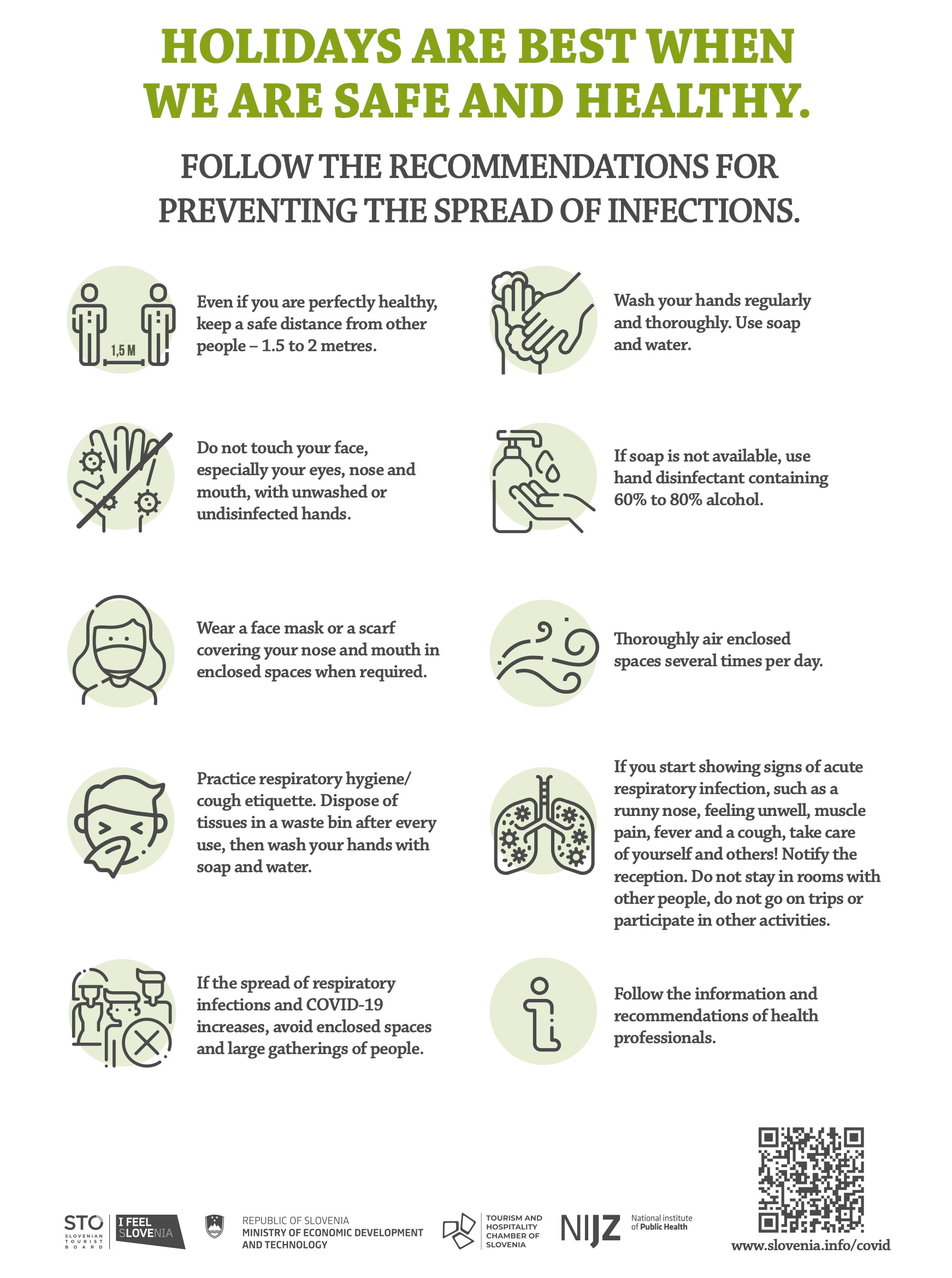 Safety in specific regions
Slovenia's many beautiful regions offer distinct activities to visitors. Here, we cover three different tourist hotspots: the charming capital city Ljubljana, the popular resort town Bled in the foothills of the Julian Alps, and Karst's famous Postojna Cave Park.
Ljubljana
Businesses and hotels have reopened in Ljubljana. Despite the recent relaxation of measures, care should still be taken in Ljubljana. Throughout the city, social distancing should be practiced at all times, and it is mandatory for face masks to be worn in indoor public spaces and on public transport. Large public gatherings are still prohibited. The TIC Ljubljana tourist information center located next to the Triple Bridge is now open from 9 am to 5 pm from Monday to Saturday, and 9 am to 1 pm on Sundays and public holidays.
Ljubljana Castle
Ljubljana's famous castle, Ljubljanski grad, located in the middle of the city, has also heightened its safety protocols. Disinfectant stands are now available in locations around the castle, and extra attention is devoted to the cleaning and ventilation of the premises. Guests are still required to maintain a distance of at least 1.5 meters from each other, and are required to wear face masks indoors and in the funicular. At purchase points, cashless payment is encouraged.
Bled
With plenty of natural attractions and outdoor activities to keep you busy, the resort town of Bled makes social distancing easy. Nevertheless, tourists should observe safety and hygiene measures such as disinfecting hands frequently and putting on a mask when entering public indoor areas. When going on group hikes, boat rides, and taking part in other outdoor adventure sports, remember to adhere to GREEN&SAFE guidelines mentioned in the above section on outdoor tourist activities.
For the best view of Lake Bled, be sure to hike up Ojstrica and snap a postcard-perfect photo of the gorgeous blue lake stretched out before you, flanked by the surrounding hills. And if you're up for discovering a delightful hidden gem, make your way through the 1.6-kilometer Soteska Vintgar gorge, which will surprise you with emerald-green pools, shimmering waterfalls, and inviting swimming holes. Both hiking spots are quiet and make for perfect social distancing activities.
Postojna Cave Park
The exciting Postojna Cave Park features two major attractions: the largest show cave in Europe—Postojna Cave itself—and the unique Predjama Castle. As a popular tourist destination that garners considerable crowds, it is important to pay attention to tour guides and ensure distance is maintained in close quarters, such as on the cave train and walking throughout the cave. Audio guides provided during tours are disinfected after each use. Wherever possible, contactless payments should be used. You can also purchase the park's attraction tickets online.
---
Know of more protocols that answer the question is it safe to travel to Slovenia? Share them with us.
---
About TourHero
TourHero is a social travel platform that enables you to travel with like-minded people and fall in love with the journey. We work closely with handpicked local operators to ensure every experience curated is unique and exclusive to your travel group. Come with us on epic adventures and create memories that last a lifetime!