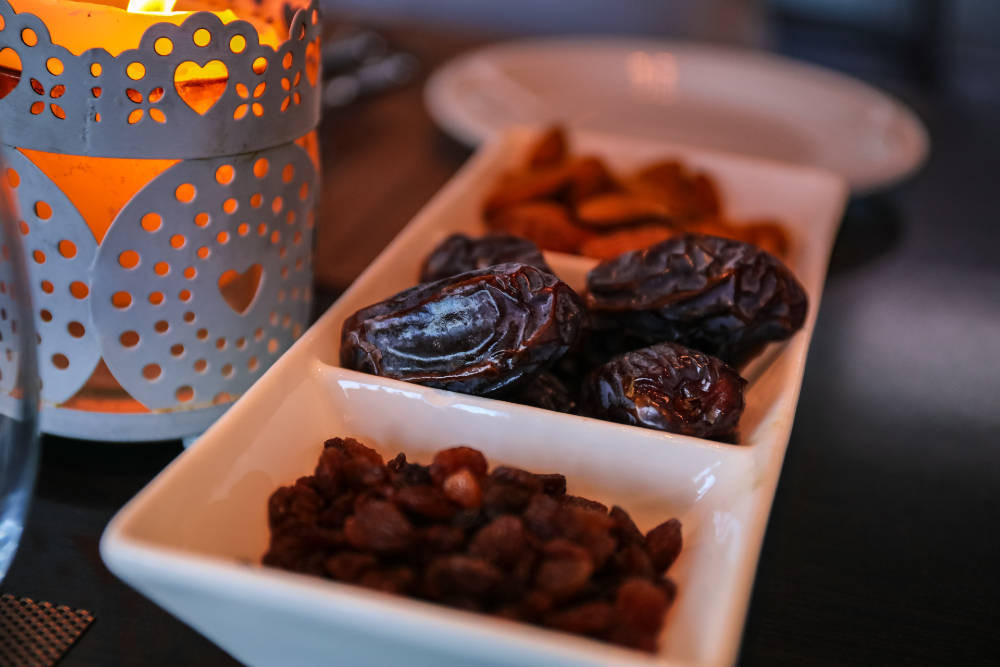 Ramadan is the ninth month of the Islamic calendar. During this time, Muslims across the world observe fast from dawn till dusk throughout the entire month. It is considered the most sacred month for the whole Muslim Ummah—Ummah, meaning "community" in Arabic.
During the fasting period, Muslims should refrain from food, drink, and also sexual intercourse. Before the day begins, Muslims partake in Suhoor, which refers to the meal consumed early in the morning, or before dawn. This meal is eaten before Fajr prayer.
At the end of Ramadan, Muslims celebrate Eid al-Fitr, which means "the feast of breaking the fast". The festival, which lasts for three days, is usually a spectacle of color and excitement where Muslim families gather to celebrate this holiest occasion.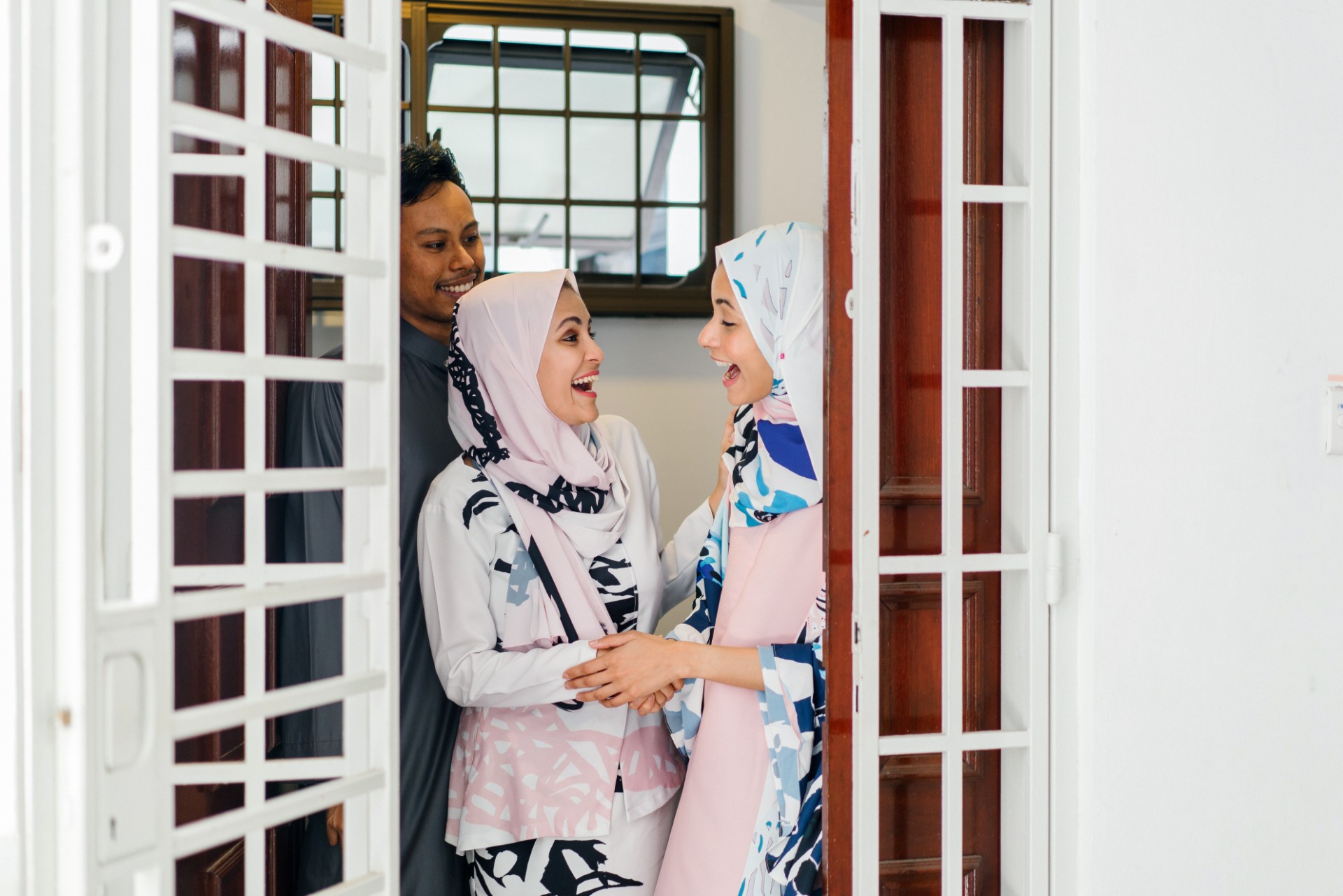 Eid al-Fitr often begins with Muslims waking up to cleanse their bodies in a ritual called "ghusl", followed by their morning prayers at mosques or outdoor locations. They ring in this special occasion by wearing new garments or their finest threads and adorn their hands with elaborate henna patterns.
Many mosques will provide Iftar meals after sundown for the community to come together to break fast. The fast is usually broken with the consumption of dates, along with juice, water or milk, following the tradition of Prophet Muhammad.
From tantalizing samosas to mouth–watering kunefes, these delectable Iftar meals are bound to get you inspired in the kitchen! Take a trip around the world as we explore some of the most satisfying foods to break fast with during Ramadan.
Dates
Dates are a staple food to break fast with for Muslims all around the world. Traditionally, Iftar begins with consuming three dates, following the tradition of Prophet Muhammad breaking his fast with three dates and water. Dates are also an amazing source of antioxidants and a great way to maintain a good blood sugar balance.
Samosas
A tasty triangular treat, Samosas are a Ramadan staple in Pakistan, India, and Bangladesh. Often stuffed with a savory filling of meats, lentils or vegetables, this triangular treat is served fried or baked.
Stuffed grape leaves
Stuffed grape leaves are a favorite in the Middle East. They are often filled with a mixture of rice, meat, and spices then served after boiling or steaming. The name of this dish differs by region, known as dolma in Turkey and yabra'a in Syria.
Sambusas
Best known as samosa's other cousin, a sambusa is an Ethiopian or Somalian appetizer made with fried savory pastry, though the pastry is made slightly thinner than an Indian samosa. Similar to a samosa, it is deliciously stuffed with meats or vegetables.
Briyani
With its origins stemming from the Muslims of India, briyani is a colorful mixed rice dish featuring long–grained basmati rice at its center. It is often flavored with a variety of spices such as nutmeg, cardamom, cinnamon, bay leaves, and even saffron. Taste this feast for the eyes by pairing it with thick curry gravy and layer it with meats and vegetables.
Ramadan pidesi
Ramadan pidesi, or Ramazan pidesi, is a soft bread traditionally baked during the month of Ramadan in Turkey. The bread is identified by its lovely criss–cross pattern on top, made after egg wash, and is usually paired with meat and soup.
Kunefe
A popular dessert served during Iftar is the Turkish delight, Kunefe. This heavenly dessert is enjoyed in Egypt, Turkey and the Middle East. Kunefes are made with shredded kadayif noodles soaked in a sugar–based syrup, layered with a thick and decadent filling of cheese or cream. Highly addictive!
Shakshuka
Shakshuka is a dish with Yemini and Tunisian origins. The word shakshuka comes from Arabic, meaning "a haphazard mixture" or "all mixed up". Served on a skillet or a cast iron pan, shakshuka features a colorful display of vegetables such as tomatoes, peppers and onions, topped with gloriously poached eggs.
Luqaimat
Another popular Middle Eastern dessert comes in the form of deep–fried pastry balls similar to donut holes, known as luqaimat. These small bites pack a punch with its flavor! Drizzled with date syrup or honey, this tasty treat is often served after a hearty Iftar meal during the month of Ramadan.
Arroz caldo
Original Photo: @itsgonnabmay for @whattoeatph
Arroz caldo, which translates to "warm rice" in Tagalog, is a heartwarming bowl of rice porridge or congee. Like a warm hug on a cold rainy night, arroz caldo is bound to satisfy the belly with its wholesome goodness. Popular in the Philippines, arroz caldo is paired with hard–boiled eggs, fried dried anchovies and shredded chicken.
---
About TourHero
TourHero is a social travel platform that enables you to travel with like-minded people and fall in love with the journey. We work closely with handpicked local operators to ensure every experience curated is unique and exclusive to your travel group. Come with us on epic adventures and create memories that last a lifetime!