Good news! Spain is gradually relaxing travel restrictions, allowing tourists from several European countries to enter the country and enjoy the summer. While social distancing is on everyone's minds, this is the perfect opportunity for visitors to embark on day trips that take you away from the tight crowds of Barcelona. We have curated a list of the best day trips near Barcelona for every type of traveler! From hiking fans to beach lovers to sightseeing enthusiasts, we've got you covered.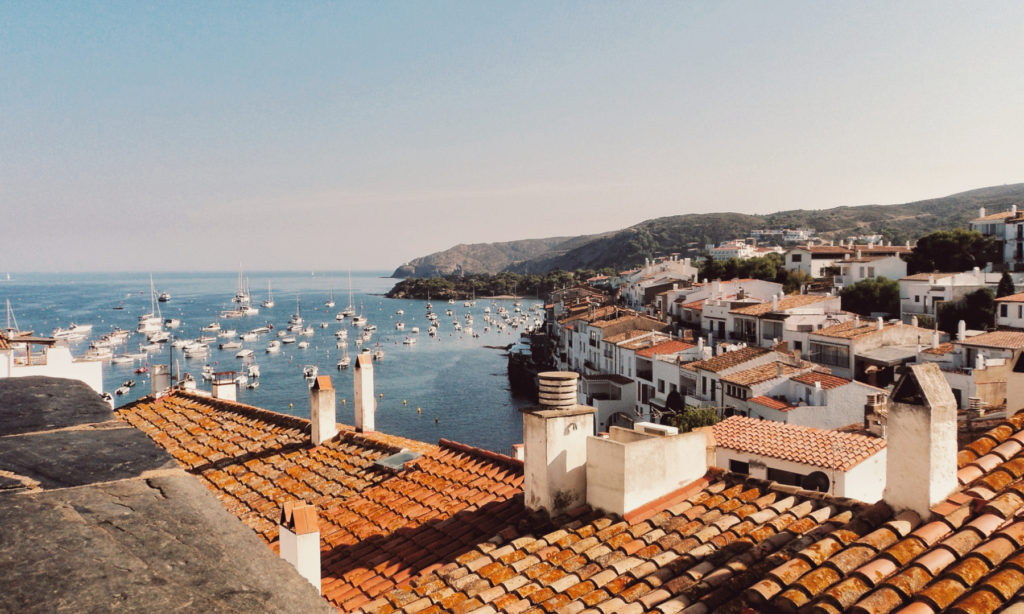 Read on to discover the best day trip itinerary for you. Don't worry, you're allowed to pick more than one!
Calella de Palafrugell
What to expect: A charming coastal town for beach lovers
Distance from Barcelona: About 142 kilometers
Trip route: Barcelona — Mataró — Calella de Palafrugell — Barcelona
Perfect for travelers with a penchant for seaside towns with laid-back vibes, this is a relaxing day trip that takes you to one of Catalonia's most delightful coastal settings.
Morning: Start the day bright and early by heading up the coast towards the historical town of Mataró. Just a smooth 30 kilometers north-east of Barcelona, Mataró makes a great pit stop to grab some baked goods for breakfast. Pop into the quirky LeBoel for a lovely selection of fresh pastries and cakes. Since you're in town, a quick five-minute walk northeast of the cafe puts you in the presence of the awe-inspiring fifteenth-century Basílica de Santa Maria de Mataró in all its medieval glory.
Afternoon: Continue your journey towards Calella de Palafrugell. The trip will take you just over an hour and you'll arrive ready to soak up the sights and sounds of this beautiful Mediterranean coastal town. Surrounded by rugged cliffs and lovely turquoise waters, there is no better place to admire the scenery than from the Far de Sant Sebastià. The proud lighthouse offers sweeping ocean views that are perfect for panoramic photography.
Of course, getting up-close and personal with the beaches of Calella de Palafrugell is why we're here, so head down to the promenade and catch some sun at Platja Port Pelegrí, one of the town's loveliest beaches. Need to refuel for lunch? Sumptuous food from seafront Restaurant Fiego will keep your energy levels up — they serve everything from traditional paella to grilled clams. Don't forget: there are plenty of other beaches connected via the promenade, so take the opportunity to do a little beach-hopping while you're in town!
Evening: Before returning to Barcelona with your sun-kissed skin and salt-covered hair, take a little detour to the stunning Cap Roig Botanical Garden. The garden combines art, nature, history, and culture across its sprawling 17-hectare space. The superb stone castle that sits in the middle is more than enough of a lure, as are the delightful walking paths that offer stunning views of the sea. The garden closes at 8 pm in summer, so you'll have plenty of time to wander around and get lost!
Montserrat
What to expect: Amazing rocky landscapes and grand views atop a mountain range
Distance from Barcelona: About 60 kilometers
Trip route: Barcelona — Montserrat — Barcelona
Shutterbugs, you're in for a treat. Named for its sawtooth appearance — "Montserrat" means "saw mountain" in Catalan — this unique mountain range is home to a grand abbey. Spectacular views all around, this is a travel photographer's heaven!
Morning: A day trip to Montserrat is as easy as jumping on a train from Barcelona to Aeri de Montserrat on the R5 line. From there, hop on the yellow cable car and take the ride up the picturesque mountain range. You'll glimpse part of the magnificent Monumental Rosary on the way. Once you arrive, spend time to admire the view and architecture before visiting the famous abbey: Santa Maria de Montserrat. Be sure to do this early, as lines to enter the basilica to see the Black Madonna can take hours at midday!
Afternoon: For many, a visit to Montserrat is a religious pilgrimage. Trek the easy 1.2-kilometer distance from the abbey to Creu de Sant Miquel (Saint Michael's Cross). The trail's wide gravel path leads you to superb views of the grand monastery cradled by the mountainside. If you make it back to the basilica by 1 pm, listen to the resplendent singing of L'Escolania, the world-renown Boy's Choir.
Hungry? Bar de la Plaça offers a laid-back lunch in the heart of Montserrat, while Restaurant Abat Cisneros caters to a finer dining experience with traditional Catalan cuisine. Energy recharged, be sure to stop by the small row of market stalls opposite the Mirador dels Apòstols building. Find edible treasures like local honey, fig cakes, and a true regional specialty: a fresh cheese called Mató, which can be purchased in little pots and eaten with a spoon.
Evening: The last cable car departs at around 6 pm, so make sure you've had your fill of Montserrat before then!
Perelada & Tossa de Mar
What to expect: A multi-sensory trip filled with wine, food, culture, and a fantastic Game of Thrones filming location
Distance from Barcelona: 150 kilometers to Perelada (furthest point)
Trip route: Barcelona — Figueres — Perelada — Girona — Tossa de Mar — Barcelona
For an all-rounder, this day trip takes you right up to the old town of Perelada to taste some great wine, and back down again towards the coast of Tossa de Mar, with some surprise stopovers in between!
Morning: Rise early and leave your hotel in Barcelona by 9 am. The journey north to Perelada will take you under two hours, but we'll stop off at Figueres, the birthplace of Surrealist artist Salvador Dalí. Pay a visit to the Dalí Theatre-Museum, one of the most visited museums in all of Spain, and have your fill of Dalí's bizarre imaginings and exquisite artworks.
Just an extra 15-minute drive up north puts you in Perelada. We're here to spend some time at the beautiful Castell de Peralada, where wine has been made since the Middle Ages. The grand stone facade and its two impressive towers make this castle a truly wonderful place to enjoy and appreciate the various wines that the estate produces. Step into the castle's wine museum, marvel at the extensive library, explore the vast fairytale gardens on a guided tour, and, of course, sip on plenty of delicious wine! We highly recommend having a long and sumptuous lunch at the castle's restaurant as well.
Afternoon: The trip back south will allow you some time to visit Girona. Take a walk on the grand Passeig de la Muralla. The medieval wall spans the eastern border of the old town and offers the best views of the city. If you're a Game of Thrones fan, you might find some familiar sights! From the cobblestoned Jewish Quarter to the grand Girona Cathedral, many buildings and streets in the city served as settings for Braavos and King's Landing.
Evening: Finally, a stop at Tossa de Mar on the way back to Barcelona rewards you with enchanting views of the sea and the historical old town of Vila Vella. The stone walls and labyrinthine alleys of the fortified medieval settlement still stand today, overlooking the beautiful coast like a sentinel. Spend some time exploring the relaxing beaches here before returning to the hustle and bustle of Barcelona.
La Mola & Morral del Drac
What to expect: A nature-filled day trip near Barcelona for hiking enthusiasts
Distance from Barcelona: About 50 kilometers
Trip route: Barcelona — Matadepera — Barcelona
Adventure seekers, this easy hiking trail is less than an hour away from Barcelona. Time to stretch those legs and get that heart pumping!
Morning: The drive to Matadepera takes you north-west and inland from Barcelona. Be sure to have some snacks and plenty of water with you before embarking on this trip. As you arrive at the trail's access point, a rocky outcrop makes an appearance in the distance. This is where you're headed. There are several paths you can take to reach the iconic La Mola.
We recommend starting at the historical landmark of Can Robert. Hike the distance to the halfway point of Can Pobla for lovely views and summer wildflowers. You might be lucky enough to spot a few horses on your route.
Afternoon: Upon reaching the mountain's summit, you'll finally come face-to-face with the historic monastery of La Mola. You might be surprised to find that there is also a lovely restaurant here: Restaurant La Mola. Fill up on authentic Catalan and Spanish food, then continue on your way to see the bizarre rock formations along the Morral del Drac trail.
Your hike might take anywhere between two to four hours. The most straightforward return route to Morral del Drac and back is around 10 kilometers, with an elevation of about 500 meters. There are plenty of hidden spots and corners to explore. Just remember to keep an eye on the time!
Tarragona
What to expect: The perfect itinerary for history and architecture buffs
Distance from Barcelona: About 100 kilometers
Trip route: Barcelona — Tarragona — Barcelona
Acknowledged as one of the best day trips near Barcelona, the city of Tarragona is rife with well-preserved Roman architecture, medieval buildings, and ancient ruins.
Morning: Head south to reach Tarragona, located on Spain's Costa Daurada. Easily accessible and just over an hour away by car or train, the charming coastal city may remind you of a mini Barcelona without the crowds. Your first stop should be Tarragona's main highlight: the impressive second-century Roman Amphitheater cut into a hillside by the sea. Make your way through the open-air ruins of the ancient Circ Romà chariot-racing track that still stands today and approach the Roman Catholic Cathedral of Tarragona. The church boasts a stunning edifice with striking Romanesque and Gothic architecture.
Afternoon: Take some time to wander the National Archaeological Museum of Tarragona and gain plenty of insight into the city's Roman and early-Christian past. When you get a little hungry, head back to the seaside to explore some of the restaurants by the coast. We recommend a visit to Arrabassada beach if you're up for a walk.
A little way out of the city center, you'll find the mesmerizing Ferreres Aqueduct. It stands as a reminder of what the Romans could achieve back in the first century!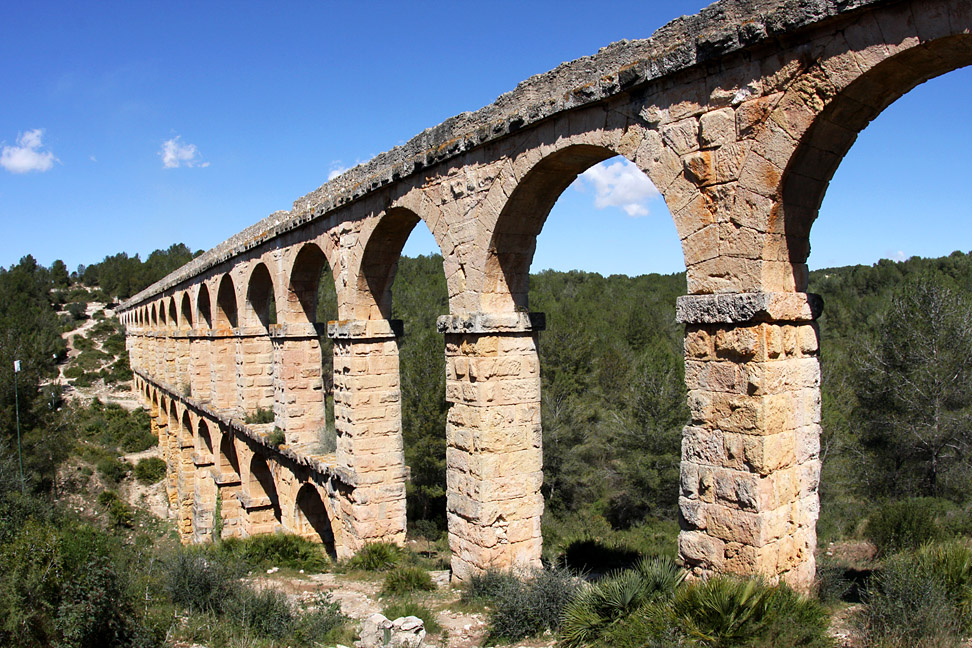 Evening: Wrap up your day with one last glimpse of historical Tarragona. Visit the Fòrum Romà (or Colonial Forum), the stone ruins that were once public buildings, temples, shops, and sculptures from a very distant past (at least 30 B.C.), now open to the public to explore!
We hope these fun itineraries have fuelled your wanderlust to explore Spain! Is the country on your bucket list? Check out our two-minute guide "Why travel to Spain?" to discover its best highlights!
---
About TourHero
TourHero is a social travel platform that enables you to travel with like-minded people and fall in love with the journey. We work closely with handpicked local operators to ensure every experience curated is unique and exclusive to your travel group. Come with us on epic adventures and create memories that last a lifetime!