Miami is known for its eclectic gastronomy, vibrant art districts, and pristine beaches, but its nightlife scene brings DJs and musicians from around the world, creating killer parties that can't be beat. You don't have to guess why this incredible city is home to the Winter Music Conference (WMC) and the original Ultra Music Festival. This musical history translates to stellar Miami clubs in downtown Miami and on South Beach.
No vacation to Miami is complete without a trip to at least one of its premier nightclubs. Check out this list of the top 10 Miami clubs and plan your next getaway today!
Music: Electronic genres & hip hop
Vibe: Laid back; high-energy dance floor
Dress code: Anything goes (except sandals apparently)
Price: $$$
Club Space is a staple in downtown Miami with four massive indoor/outdoor rooms, including the Ground, the Loft, Floyd (which we'll chat about later), and the Terrace. You'll find tech and house playing on the Terrace, alternative electro sounds like DnB, jungle, and garage in Floyd, and your favorite EDM classics, hip hop, tech and more in the Ground and Loft.
What sets Space apart is its 24-hour liquor license that keeps the party going (literally) all night long. Some DJs even spin 24-hour sets! Between the disco balls, hanging plant decor, and incredible light and laser shows, Space is a must-see at least once. With no dress code and great vibes, this is the place to be for birthday celebrations, spring break, or any Saturday you're in the area.
Music: Electronic genres, hip hop, other
Vibe: Bougie and luxe
Dress code: Strict
Price: $$$$
LIV has been around the Miami Beach club scene for some time, but they've had a makeover. For their 10-year anniversary, they reopened with a $10 million renovation to keep their top nightclub title. The venue, located in the luxe Fontainebleau Hotel, has over 18,000 square feet of incredible architecture, posh decor, and bright lights to set the literal stage for international DJs and artists alike.‍
This space is loaded with music and nightlife history, as it stands in the footprint of the
world-renowned Tropigala Lounge, aka the La Ronde Room. Artists like Frank Sinatra, Sammy Davis Jr., Elvis Presley and many more paved the way for what you see today. For killer drinks and a completely immersive music experience, stop by LIV and live the good life in Miami.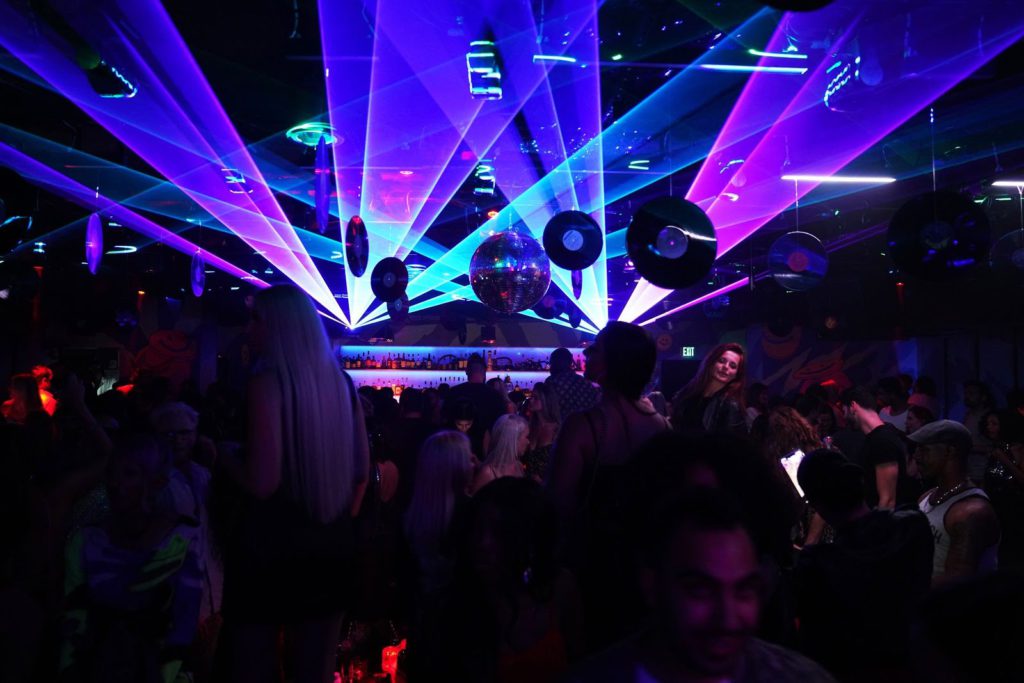 Music: Electronic genres
Vibe: Fun with no frills
Dress code: Casual
Price: $$$
Basement is a "micro-club" that reflects the style and vibes of the legendary Studio 54. You'll find world-renowned DJ line-ups, a killer sound system, high-tech visuals, and a dance floor that's begging you to come and play.
However, Basement is much more than just a club; it's an experience! The complex also features bowling and an indoor ice skating rink! Both are doused in cosmic lighting and high-energy music to make your time at Basement unforgettable. Grab a drink, a high-end snack, and let the night begin!
Music: EDM & hip hop
Vibe: VIP and wild nights
Dress code: Strict
Price: $$$
E11even in downtown Miami takes Club Space's concept and expands it into a five-star music experience. From breakfast and full restaurants to topless dancers and international EDM and hip hop stars, this club literally has it all. When you walk into this sought-after venue, you'll be treated like royalty by the stellar staff, waiting to make all your dreams come true. From tables to private VIP lounges, it's no wonder why this Miami hotspot has won so many awards.
Like Space, E11even also has a 24-7 liquor license, so the party doesn't stop, even when the sun comes up. The venue has a spacious dance floor and a furnished rooftop to watch the sunrise (and enjoy a snack or two). Grab a drink and let the night take you away!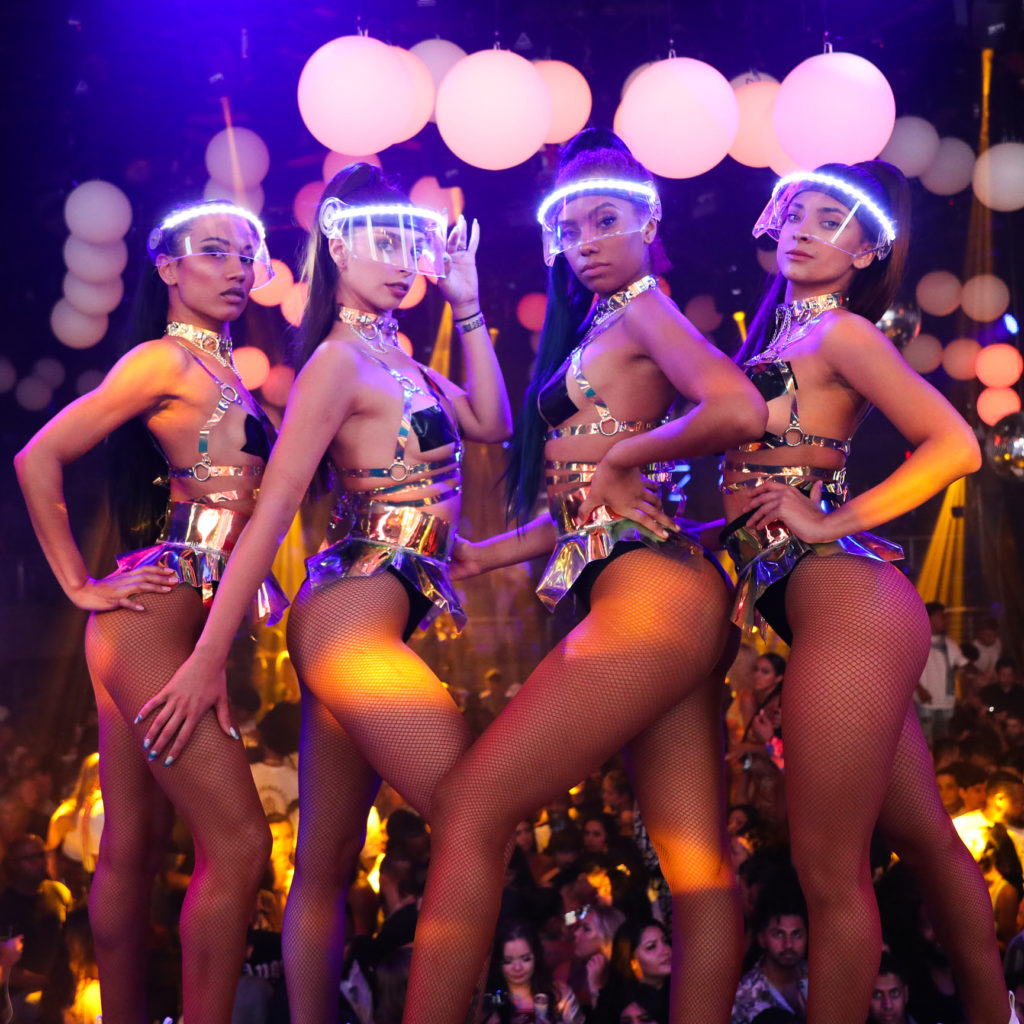 Music: Hip hop & EDM
Vibe: Luxury circus
Dress code: Strict
Price: $$$$
STORY opened in 2012 with a 27,000 square-foot venue featuring a killer sound system, concert-style lighting, 60 VIP tables, and five bars. This Miami Beach hot spot has an in-house entertainment and production team, creating unforgettable nights each and every week.
While most of the big-name clubs in Miami feature EDM, STORY is known as the best hip hop club in the city, bringing in top artists from around the world. You'll still find a mix of electronic music here, but no matter what you came for, you're sure to have a good time. You'll find a VIP experience, high-energy atmosphere, and a strict dress code to follow suit. Literally.
Music: Electronic genres
Vibe: Underground rave & small-room energy
Dress code: Anything goes (except sandals apparently)
Price: $$$
While Floyd is part of Club Space, this upscale lounge deserves its own recognition, paying homage to the rave scene with alternative electronic sounds you won't find at many other big-name establishments in the city. Underground electronic music lives and breathes in this venue, and the people who frequent this space flock there to listen and shuffle the night away.
If you're looking for a calmer music venue with that small-room feeling (and don't mind spending some cash), Floyd is the perfect alternative to the big-room Miami clubs.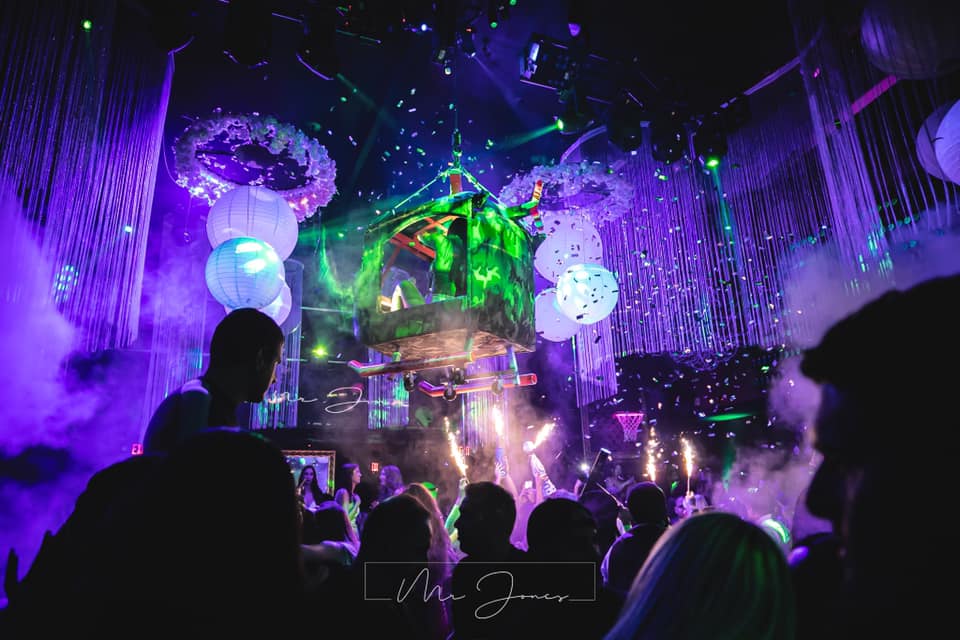 Music: Hip hop & house
Vibe: Keep it classy
Dress code: Strict
Price: $$
Located on Miami Beach, Mr Jones is a swanky club bringing in international talent without the swanky prices. While you'll mainly find hip hop and house played throughout the week, you can also find a variety of other genres at this posh establishment.
Mr Jones knows how to throw a good party and will make sure you have a good time while you're there. On top of the dance floor, you'll also find a restaurant and rooftop bar with stellar food and creative cocktails. If you want to be "seen" on Miami Beach, but you want to save some cash, this is the place to be!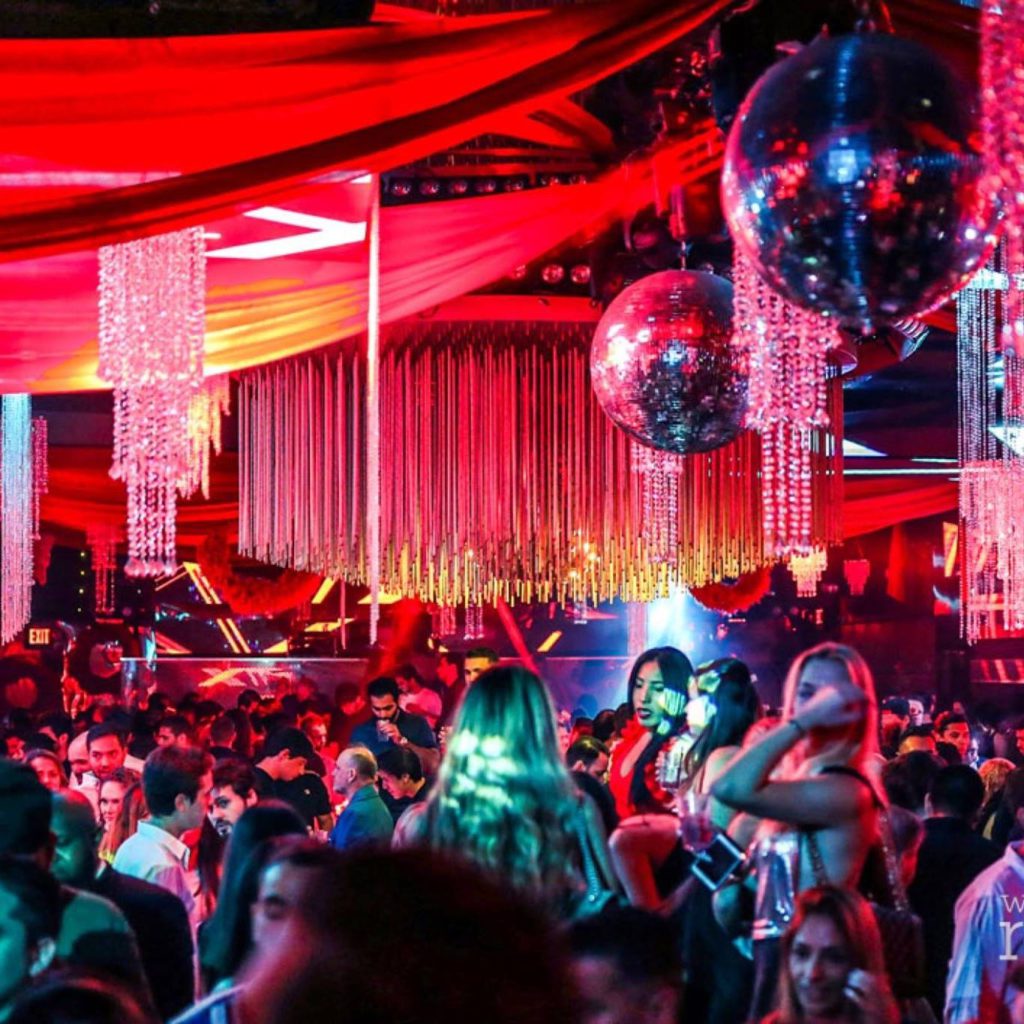 Music: EDM & House hits
Vibe: Celebrity status & VIP
Dress code: Strict
Price: $$
Mynt is a known entity in the celebrity world, drawing famous folk from all over to come and party in this luxury Miami club. Here, you'll find the classic red velvet ropes, choice sound system, strobe lights, and guest DJs that will keep you dancing all night. However, the price is just right.
As you'd expect, you'll also find a strict dress code, high-end VIP services, and full bar that will satisfy even the pickiest drinkers. For all things EDM in an elevated atmosphere, check out Mynt, but don't forget: dress to impress!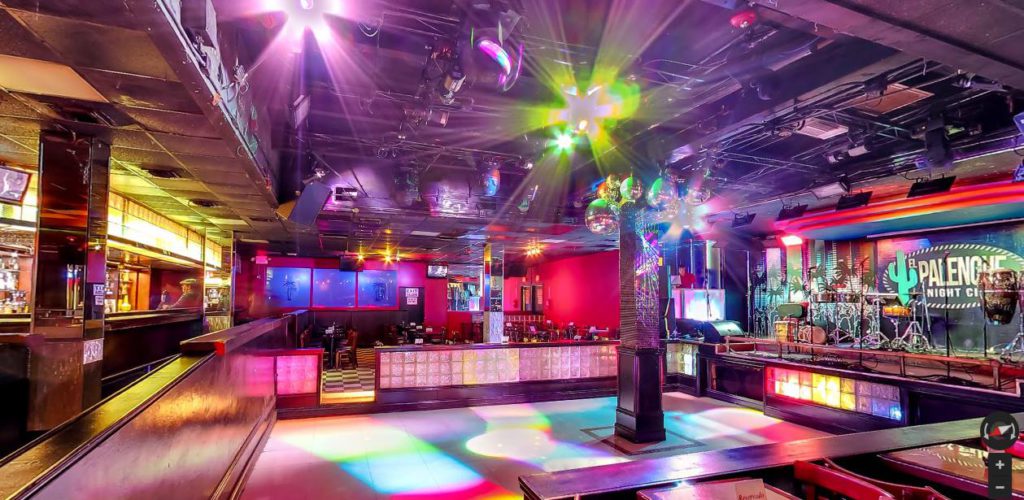 Music: Latin, reggaeton & house
Vibe: High-energy dance floor
Dress code: Casual
Price: $
If you're looking to dance to great beats, look no further than El Palenque. This Miami club has the best of all the Latin genres, including nights that feature salsa, merengue, bachata, reggaeton, and more, along with house nights and tribal bangers.
This dance floor gets wild with live music and drink specials that will keep you coming back each week. If you're looking for a no-frills venue with chill vibes and some of the best music in the city, look no further than Palenque!
Music: Deep house & techno
Vibe: Low-key kitsch
Dress code: Casual
Price: $$
While small in size, this two-room Miami club located on Miami Beach has some of the best music in town. This isn't your typical South Beach vibe. Similar to Palenque, the laid-back atmosphere is what makes this club so great, with great food and drink options — plus hookah, too!
While the decor may be simplistic compared to a venue like Space, the music is the reason for visiting. From stellar local DJs to household names like Danny Tenaglia, Ferry Corsten, and Carl Cox, this venue brings it all. If you're looking for some international house and techno with that small-room feel, you can't leave Miami without a night at the Treehouse.