So, with USD 600 at your disposal, allow us to introduce you to some of the most exciting winter breaks around the world. From gastronomic delights in Mexico and Colombia, seaside explorations in Costa Rica, and party time in Jamaica, you'll find plenty to whet your appetite here, no matter how you like your adventures cooked!
Yes, these epic under-$600 trips take flight prices into account (applicable to those flying from the US) and we've included the latest flight prices in our article below for your convenience! However, don't forget to check Skyscanner for the latest updates before you book your winter break — the earlier you book, the higher your chance at grabbing a better deal!
Mexico
Mexico is a destination full of color, history, ancient culture and wonder. With temperatures hanging around 20°C and the country experiencing one of its drier periods over the winter, you'll be able to leave your scarf at home and enjoy some nice weather too.
What are flight prices to Mexico like?
Best winter break trips we recommend for Mexico
A Bit More Than Party in Playa del Carmen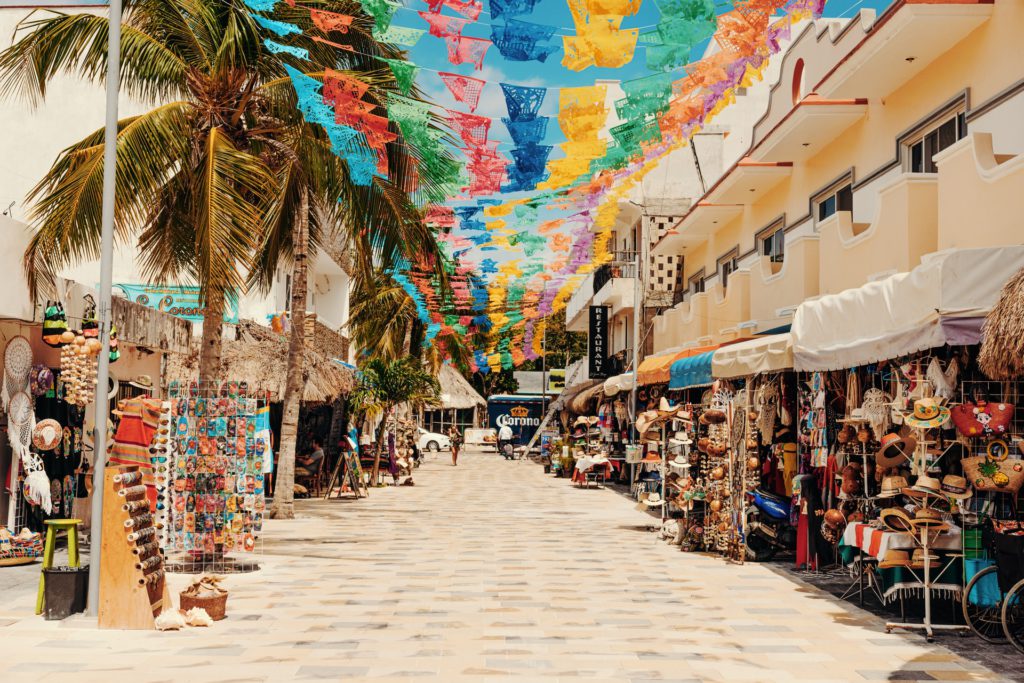 If you're into parties and the beach, it can't get any better than this! Playa del Carmen offers sunshine and refuge by the sea for a beautifully-realized winter break. Here you can relax on its sandy beaches, explore ancient Mayan ruins and the jungles of Quintana Roo.
✈ Tour price starts from just $351 — find out more here!
A Gastronomy Getaway in Mexico City
Choose Mexico City for a gastronomical delight, taste tacos as intended and get a proper introduction to the smoky delight known as mezcal.
✈ Tour price starts from just $364 — find out more here!
Fun, Sun & Mexican Party in Cabo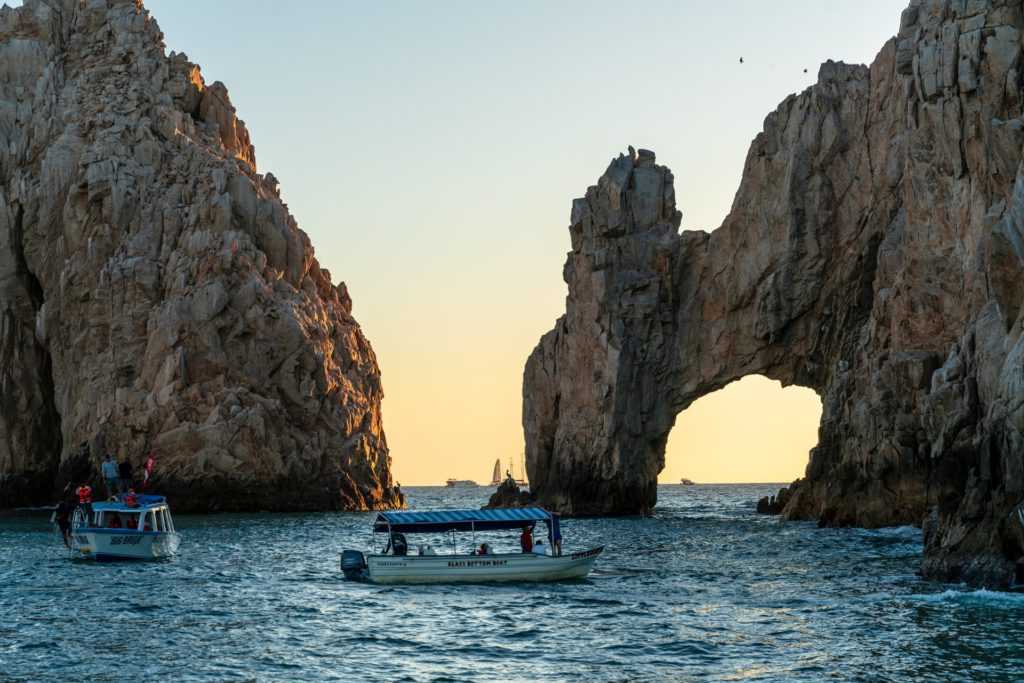 Relax with a trip to Los Cabos, take in the bars at the marina, join an ATV tour or cruise the bay to your heart's content.
✈ Tour price starts from just $385 — find out more here!
Costa Rica
Costa Rica's dry season is at its hottest peak at the close of a Western winter. Where better to travel if you're in need of a sunshine pick-me-up? In a country famous for its national parks, Costa Rica offers all the adventure activities you can dream of, combined with some of the most spectacular coastline and lush green forest.
What are flight prices to Costa Rica like?
Best winter break trips we recommend for Costa Rica
Manuel Antonio Wildlife Encounters & Snorkeling Adventure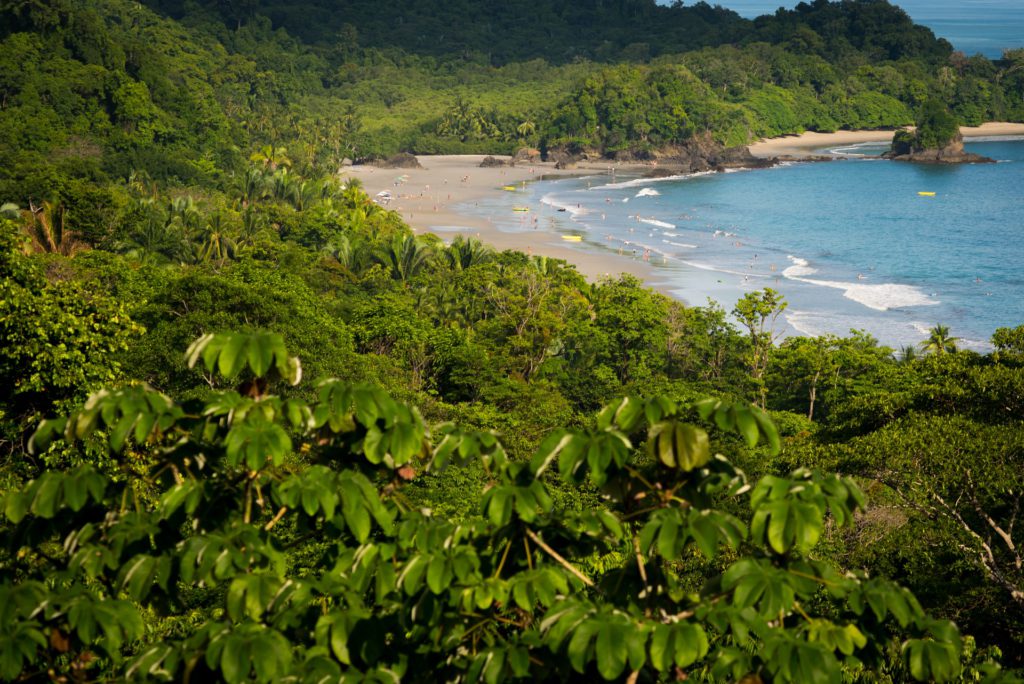 Kick off your tour in San Jose and learn all the secrets of Spanish cooking. Take an excursion to Manuel Antonio, one of the country's premier national parks, and opt for a jungle hike, horseback trail or ATV expedition. With the coastline close by, there'll also be opportunities for surfing, kayaking and a party aboard a catamaran!
✈ Tour price starts from just $384 — find out more here!
Into the Mists of the Monteverde Cloud Forest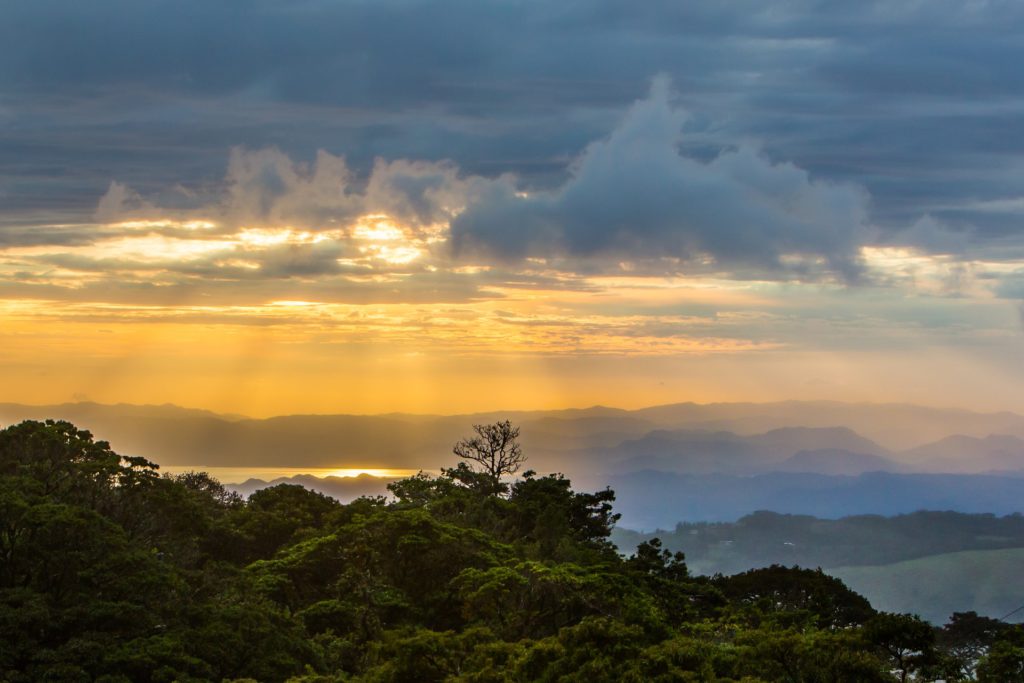 The lofty 1,534-meter-high cloud forest stretches over 10,500 hectares and houses 50 percent of Costa Rica's biodiversity! You'll have the chance to discover some of the forest's 1,200 species plus take a zipline, cross the hanging bridges and even go bungee jumping amongst the trees.
✈ Tour price starts from just $408 — find out more here!
City to Seaside: Costa Rica Caribbean Explorer
From cooking in San Jose to whitewater rafting down the rapids of the Pacuare River, our Caribbean Explorer makes for an exciting and varied winter break! There'll also be plenty of time to experience the laid-back atmosphere of the surfer's paradise of Puerto Viejo and even enjoy a party bus tour on returning to San Jose.
✈ Tour price starts from just $425 — find out more here!
Jamaica
You might hear the Caribbean calling all year round, but it calls louder than ever in winter! Those miles of sandy beaches, clear blue waters, and groovy reggae vibes offer the kind of winter break we all need to kickstart a new year into action.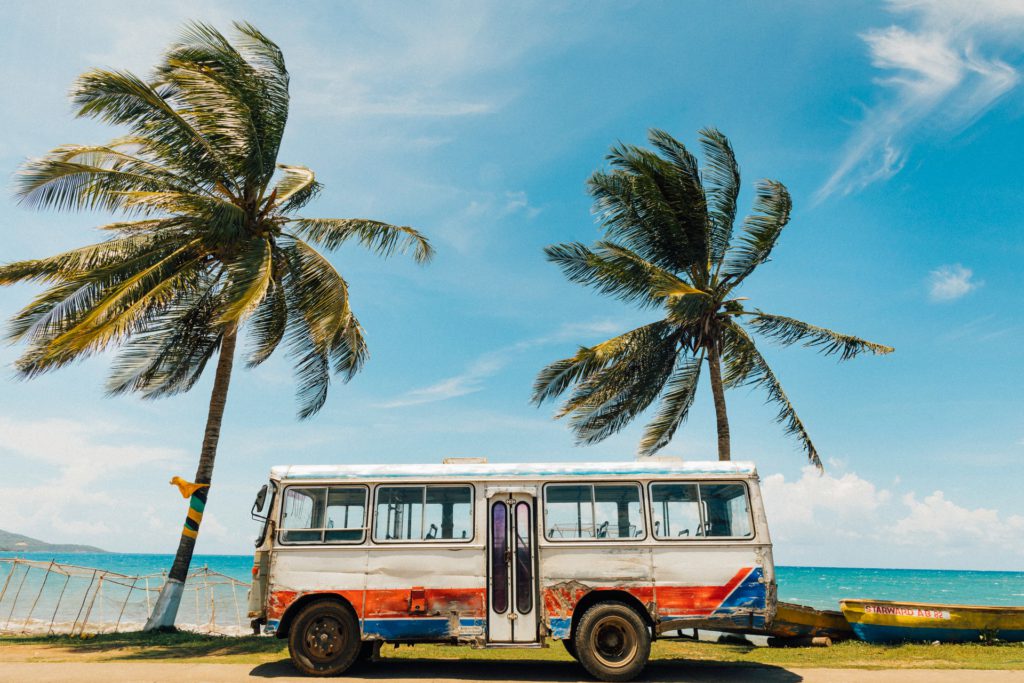 What are flight prices to Jamaica like?
Best winter break trips we recommend for Jamaica
A Taste of Jamaica – Ochios Rios Adventure
There's much more to Jamaica than its sunshine-sensations! With river trips, ziplining, Caribbean cuisine and some exclusive day and night trips to the island's best music venues, you'll easily fall in love with this beautiful spot in the ocean. Don't forget your dancing shoes when traveling to Ochios Rios, and get ready to cut some rug.
✈ Tour price starts from just $259 — find out more here!
Colombia
Shh! Colombia is one of the world's best-kept secrets as a travel destination, but it won't stay that way for long! Now's the perfect opportunity to experience this beautiful South American country before the tourist hordes arrive. Colombia also enjoys one of its driest and quietest periods in January, making it an excellent destination for winter breaks.
What are flight prices to Colombia like?
Best winter break trips we recommend for Colombia
The Best of Bogota – Gastronomy, Culture & History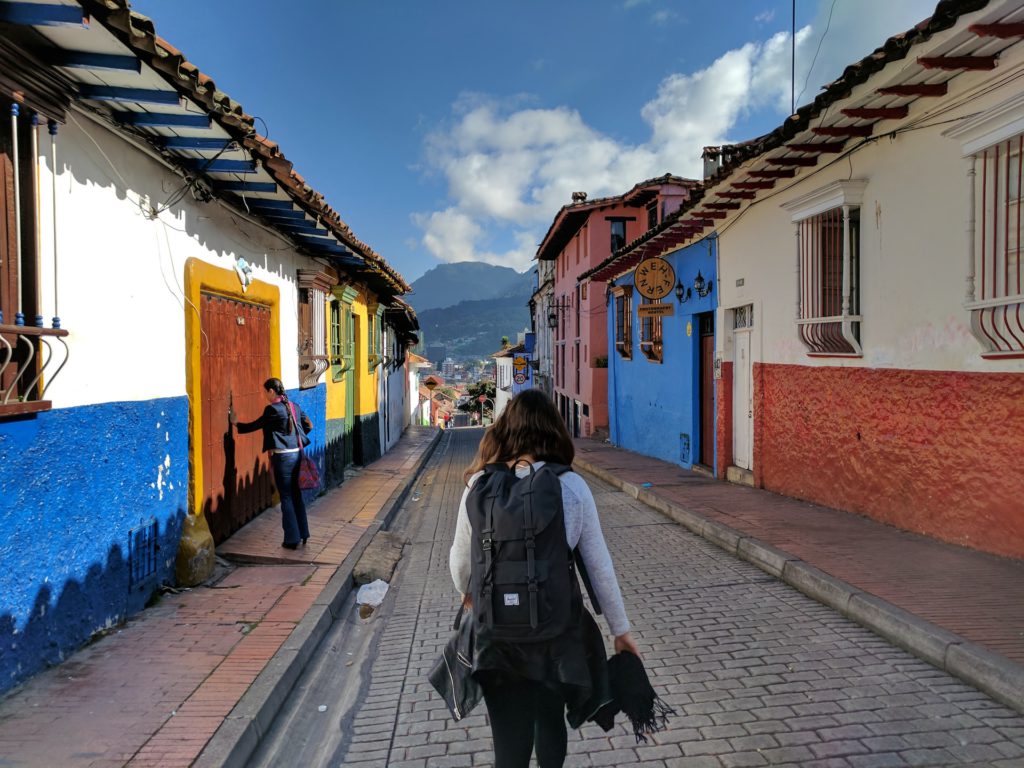 Bogotá offers a unique travel experience, with its underground cathedral and sanctuary built high in the mountains. You'll also spend some time on the ground with introductions to the city's historic landmarks and scrumptious street food.
✈ Tour price starts from just $295 — find out more here!
Puerto Rico
Puerto Rico offers an island paradise experience that's hard to beat. Known as the "island of enchantment", this glorious landscape of mountains, coastline, and rainforest is a wonder for the senses. With a historical Spanish influence combined with modern American twists, there's plenty of cultural diversity to experience as well.
What are flight prices to Puerto Rico like?
Best winter break trips we recommend for Puerto Rico
Tropical Island Delights: Vieques Kayaking & Snorkeling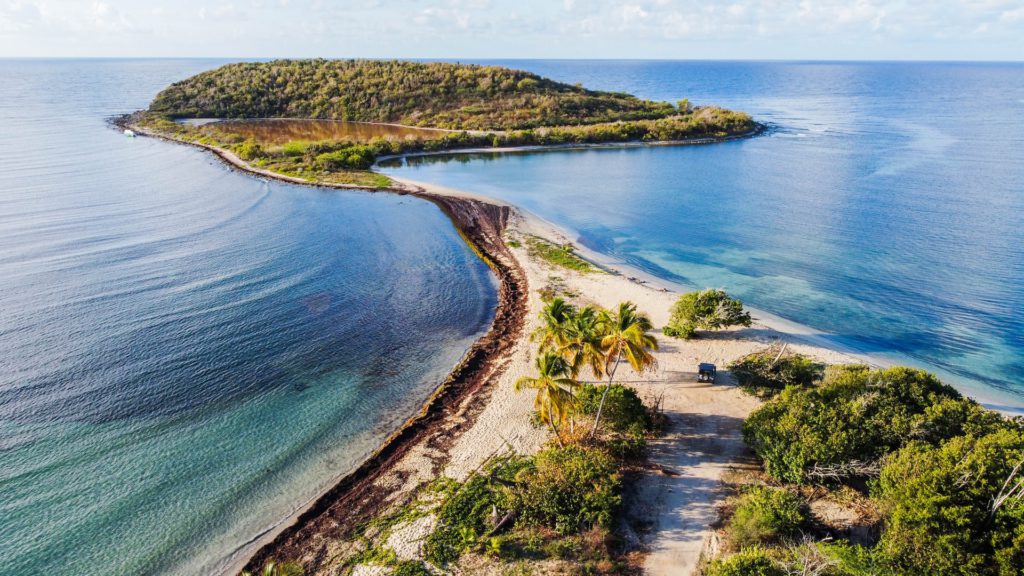 Leave the winter behind and visit Vieques for a leisurely break on the beach, take to the water on a kayak and explore the island by bike. Best of all you'll be able to meet some of the local wildlife on a snorkeling tour!
✈ Tour price starts from just $340 — find out more here!
From Ocean to Rainforest: The Perfect Luquillo Getaway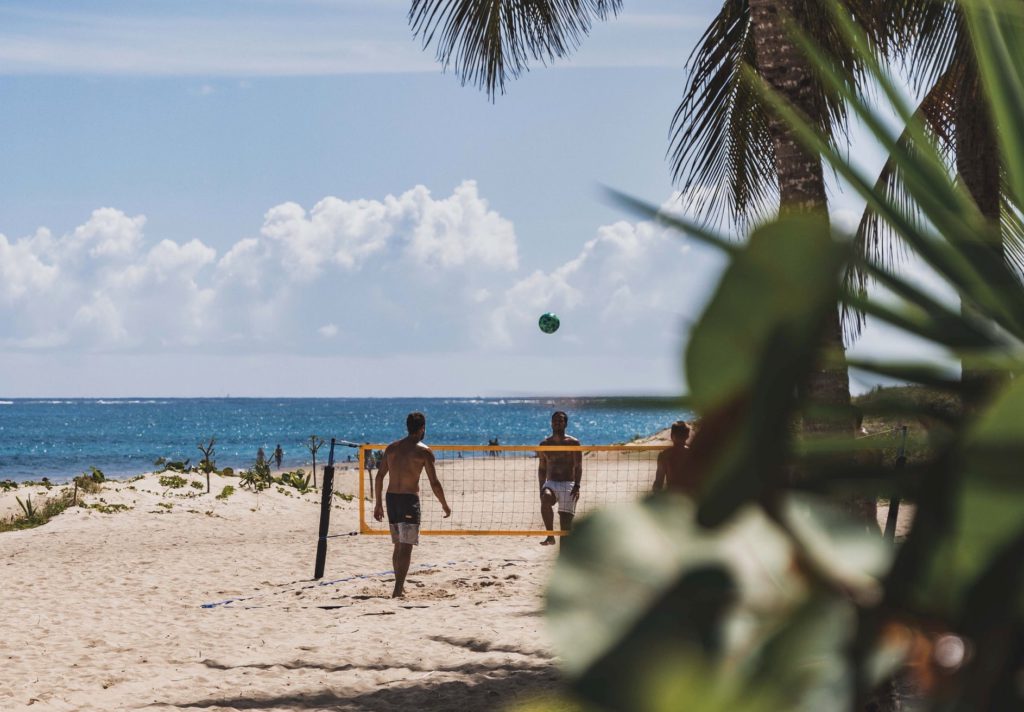 Luquillo offers tropical weather and mountains drenched in rainforest. Here you'll be able to go kayaking, trek through a national forest and take a ziplining challenge that's not for the faint-hearted!
✈ Tour price starts from just $490 — find out more here!
Got a flexible budget?
If your finances can stretch a little further, your choice of winter breaks opens up even wider! All of the following destinations offer unique experiences for under $600, not including the cost of wherever you're flying from.
Argentina
Argentina not only offers party and nature-fuelled winter breaks, but you'll experience the country's warmest climes by traveling at this time of year! Here you'll find more Spanish-speakers than anywhere else in the world, and a varied landscape of city, countryside and mountains.
Best winter break trips we recommend for Argentina
Buenos Aires & Puerto Iguazu – Chasing Nightlife & Waterfalls
Fly to Buenos Aires and discover an electric nightlife, diverse cultural heritage, vibrant streets and open green spaces. Add to this a trip to Puerto Iguazú and you'll get to explore the national park with its waterfalls and glorious vistas. And of course, wherever you tread in Argentina, you'll find sumptuous cuisine on every corner.
✈ Tour price starts from just $335 — find out more here!
Trekking through Patagonia in El Calafate & El Chalten
By contrast, our alternative destination of Patagonia couldn't be more different. With treks to the Perito Moreno Glacier, Laguna de los Tres and Laguna Torre, you'll be in amongst the mountains and valleys and may well believe you've found the most beautiful place on Earth.
✈ Tour price starts from just $495 — find out more here!
Peru
Get away from the everyday vibes of your hometown with a once-in-a-lifetime trip to Peru. The combination of high mountains, hilltop dwellings and ancient Inca ruins make this South American destination one of the most breathtaking on Earth. In complete contrast, you also find a great selection of untouched beaches, towns and cities to explore.
Best winter break trips we recommend for Peru
Peru: Rainbow Mountain & Machu Picchu Trek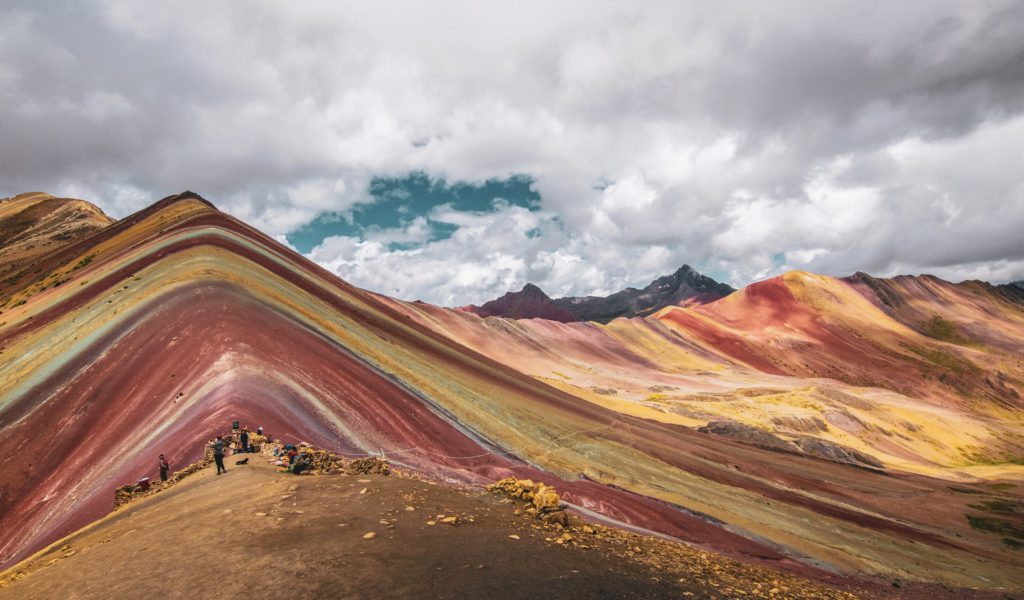 A dream come true for mountain-lovers, here you'll experience high drama amongst the alpine vistas and have the chance to scale one of the Seven Wonders of the Modern World in Machu Picchu. Gaze in wonder at the colorful miracle of Rainbow Mountain, and look out for the South American camelids that live and work in these high places.
✈ Tour price starts from just $530 — find out more here!
Peru: Machu Picchu, Sacred Valley, Zipline & Quads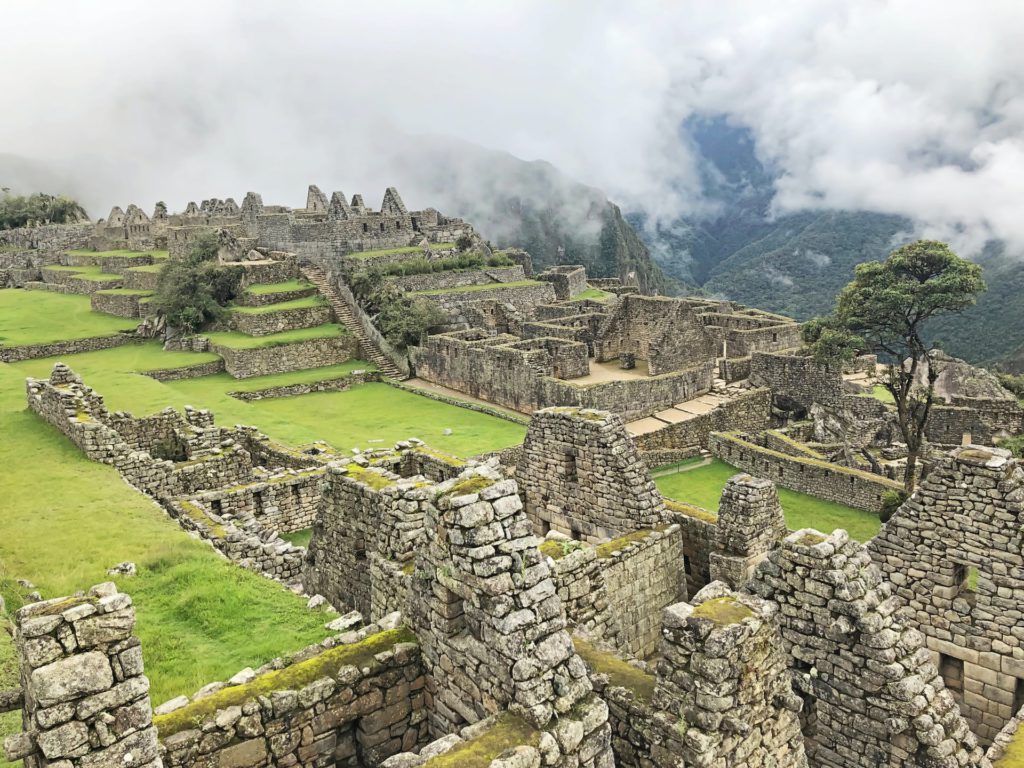 Alongside scaling Machu Picchu, you'll explore the ancient dwellings of the Sacred Valley. With plenty of options for adrenaline junkies, you can also take ziplining and quad bike tours in the area — a great combination of mountains, culture and adventure.
✈ Tour price starts from just $530 — find out more here!
Wildlife & Culture: Peruvian Desert Adventures
Mixing wildlife with culture, our tour takes you around the capital city of Lima, to the island of Ballestas to get acquainted with the local seabirds and sea lions. From here you'll discover the remote village of Ica and stay in Huachina — the village in the middle of the desert.
✈ Tour price starts from just $340 — find out more here!
Peru Explorer: Lost Valley of the Incas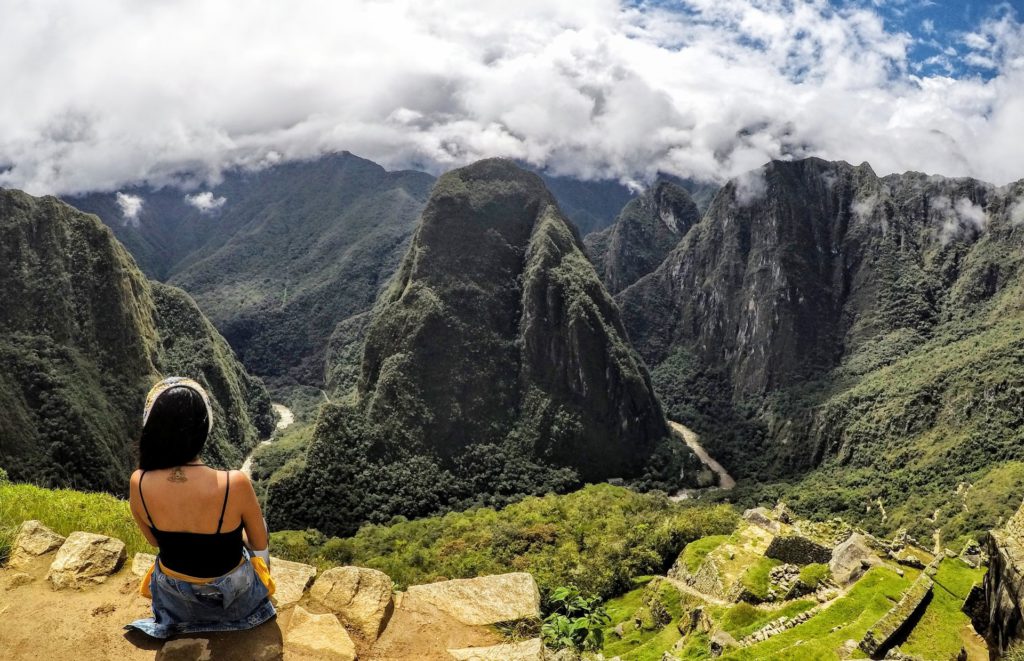 Excursions through the Sacred Valley will introduce you to Inca ruins across the mountains, and you'll discover the secrets of the ancient hill-dwellers and architects. You'll also experience the world-famous Machu Picchu citadel on a sunrise tour.
✈ Tour price starts from just $480 — find out more here!
Morocco
A Western winter is a delightful time to experience Morocco, as the strength-sapping humidity is at its lowest. Here you can consider a range of diverse winter breaks, from iconic city trips to coastline, waterfalls and even a ride on the back of a camel.
Best winter break trips we recommend for Morocco
Food, Fun & Sun in Marrakech & Agadir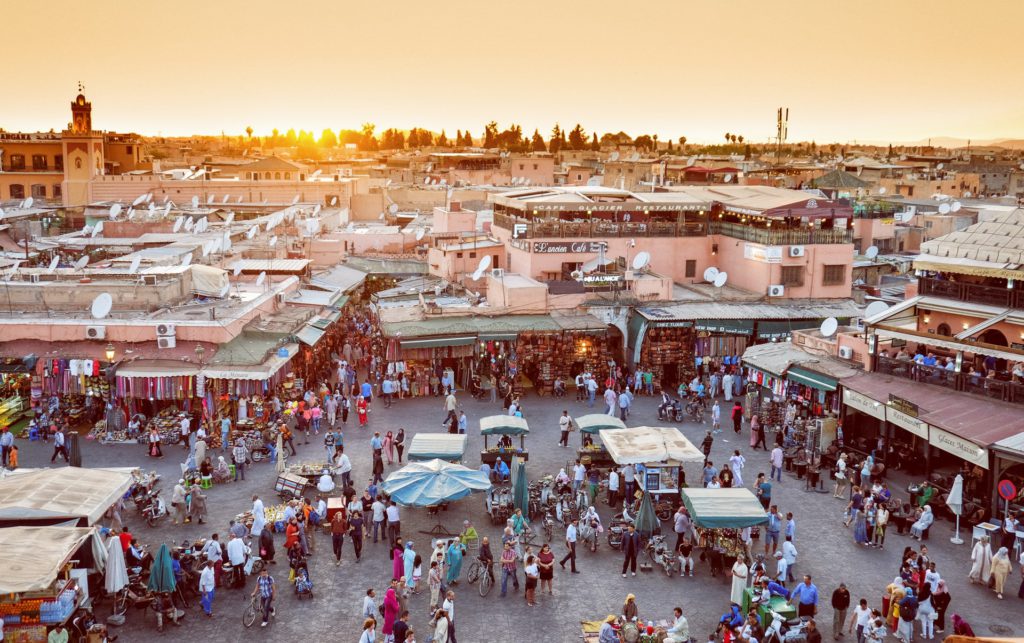 Our Marrakech and Agadir adventure offers a perfect getaway for those looking to experience new food and culture, whilst having plenty of downtime to recharge the batteries on some magnificent coastline. Add to this a hot-air balloon ride and a camel trip to the desert and you have got a wonderful winter break in the making.
✈ Tour price starts from just $537 — find out more here!
Moroccan Adventures in Casablanca, Marrakech & Essaouira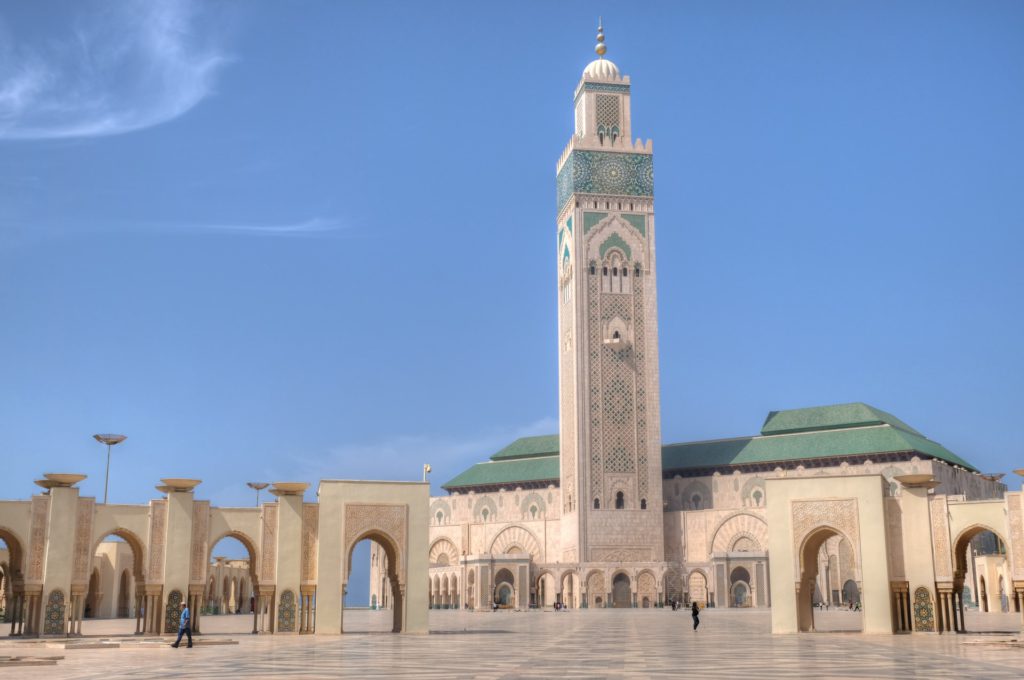 Take in three major Moroccan cities and visit the iconic markets, see a variety of architecture, eat the best local food and lie back on some of the country's most beautiful beaches.
✈ Tour price starts from just $543 — find out more here!
Best of Morocco: Casablanca, Chefchaouen & Fez
The trio of Casablanca, Chefchaouen and Fez makes for three unique city experiences on the same trip. From the glorious coastline of Casablanca, you'll go on to discover the blue-painted buildings of Chefchaouen and finally Fez, boasting the oldest Medina in the world. Take in the sights, bustling markets and fabulous cuisine as you go.
✈ Tour price starts from just $529 — find out more here!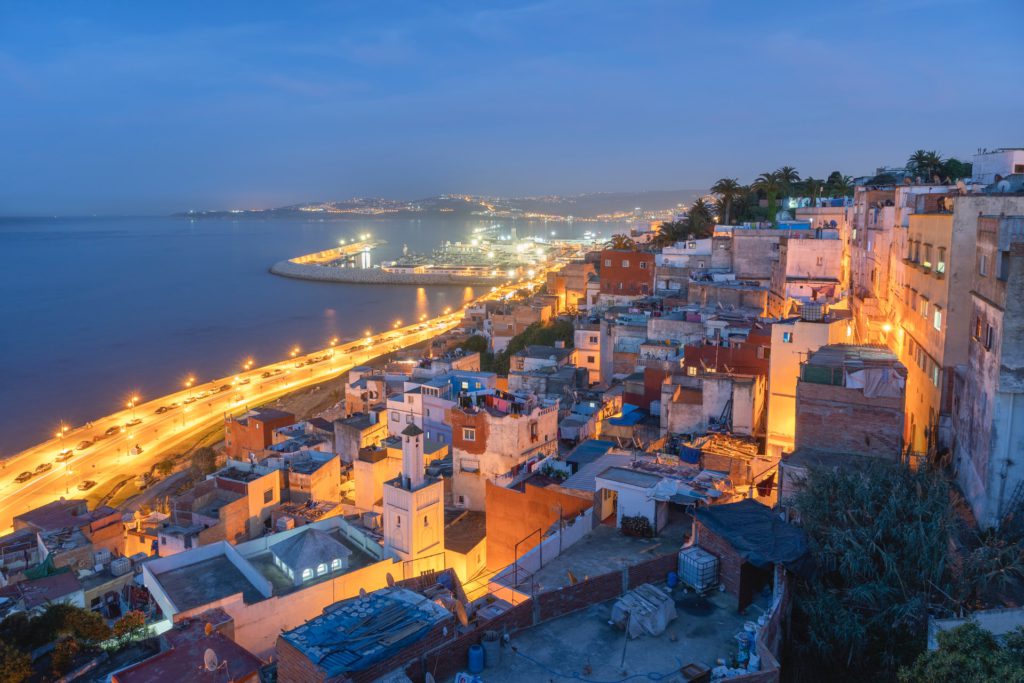 A true taste of Morocco's hidden wonders, you'll go from the gorgeous shorelines of Casablanca and Assilah to Tangier, via the Caves of Hercules, blue city of Chefchaouen, Volubilis Ruins and even a hike to the Akchour Waterfalls for a refreshing dip.
✈ Tour price starts from just $552 — find out more here!
Ready to get going?
We wish you happy times on your winter break this year! Can't quite pick your favorite? Or perhaps you'd like even more inspiration or are looking for something a little later in the year! Be sure to explore all of our best itineraries and pick the best journeys to suit your budget and your appetite for adventure!
---
About TourHero
TourHero is a social travel platform that enables you to travel with like-minded people and fall in love with the journey. We work closely with handpicked local operators to ensure every experience curated is unique and exclusive to your travel group. Come with us on epic adventures and create memories that last a lifetime!