Italy's stunning natural beauty, rich culture, and delicious cuisine offer an ideal setting for relaxation and rejuvenation. The country's long tradition of holistic health practices, such as yoga, meditation, and thermal baths, make it an excellent destination for wellness retreats of all kinds. Additionally, Italy's focus on slow living, natural remedies, and sustainable tourism aligns with the principles of wellness travel, offering guests and locals a way to connect, relax, learn, and thrive. It's no wonder Italy has become a top location for destination wellness retreats.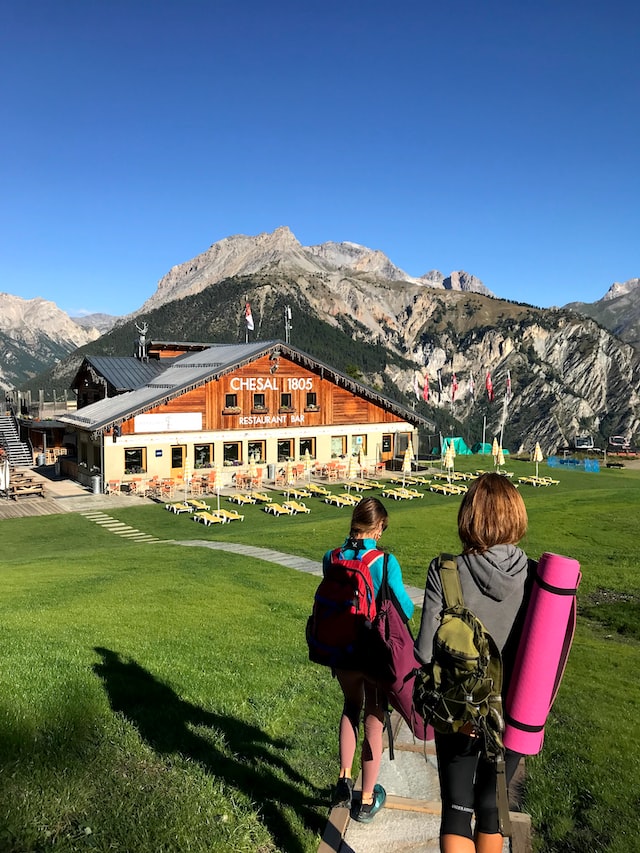 The country also offers a wide range of landscapes to help you create an anchored foundation or a journey within the retreat. From the Amalfi Coast to the lakeside mountains, you can go from the city, to the country, to the beach in just one day. Start with a nature immersion away from the world, then head to the bustling cities filled with things to explore. From relaxation to adventure, you can set the tone and the vibe for the entire trip.
Whether you're considering planning a destination retreat in Italy or you've been waiting for an opportunity to arise, here is a comprehensive guide of locations, accommodations, and activities to help you get started and build the perfect itinerary for your community.
Best time to go to Italy
The best time to visit Italy depends on your preferences, as Italy is a year-round destination with something to offer in every season. Generally, the peak tourist season in Italy is from June to August when the weather is warm and sunny, and many festivals and events take place. However, this also means higher prices and large crowds.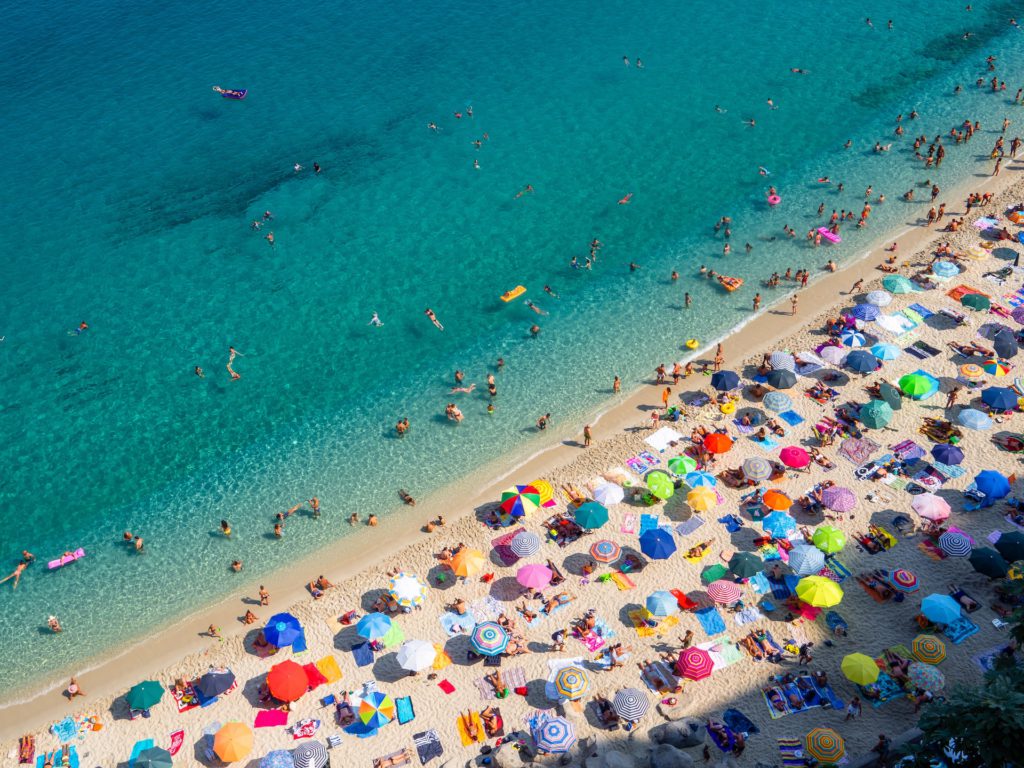 If you prefer to avoid the crowds and save money, the best time to visit Italy is during the shoulder season, which is from April to May and September to October. During this time, the weather is still pleasant, and there are fewer tourists, making it easier to explore popular attractions without long lines and crowded streets.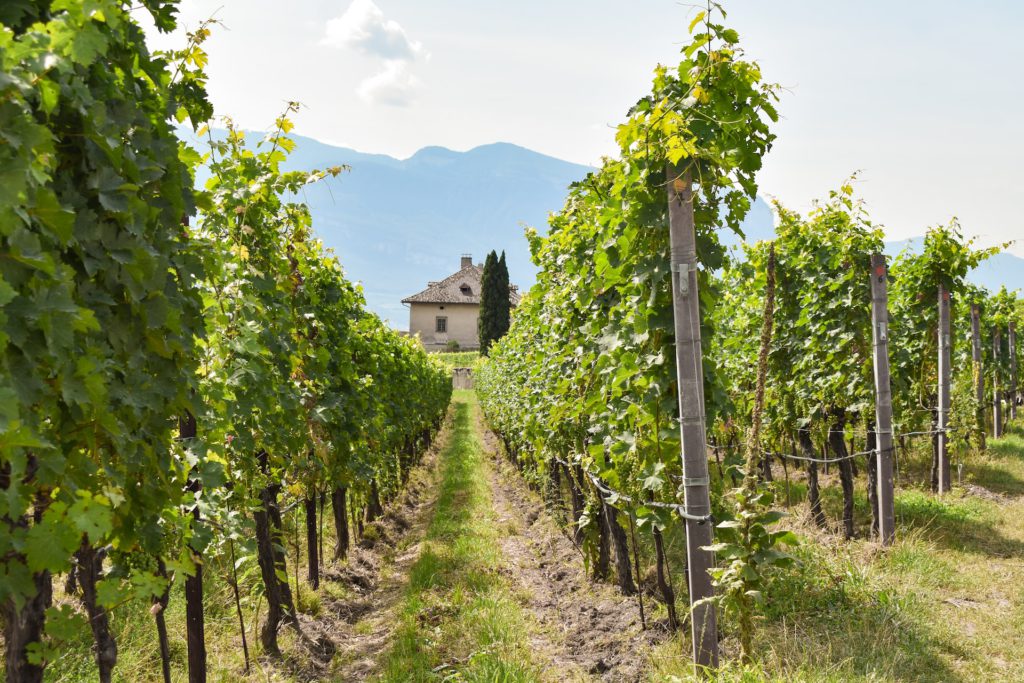 If you are interested in skiing, the best time to visit Italy is during the winter months, from December to February, when the snow season is in full swing. The winter months are also a great time to visit Italian cities such as Rome and Florence, which are less crowded and more affordable during this time.
Overall, the best time to visit Italy depends on your interests and preferences and will come down to the backdrop of your choice. It's recommended to research the specific region you plan to visit and consider the weather, crowds, and events taking place before booking your trip.
Location, accommodations and amenities
When considering Italy for a wellness retreat, you have a wealth of choices when it comes to location, amenities, and all the extras. Check out the options below to help you match the retreat vibe with the location's atmosphere, connecting to the local culture and environment whenever possible.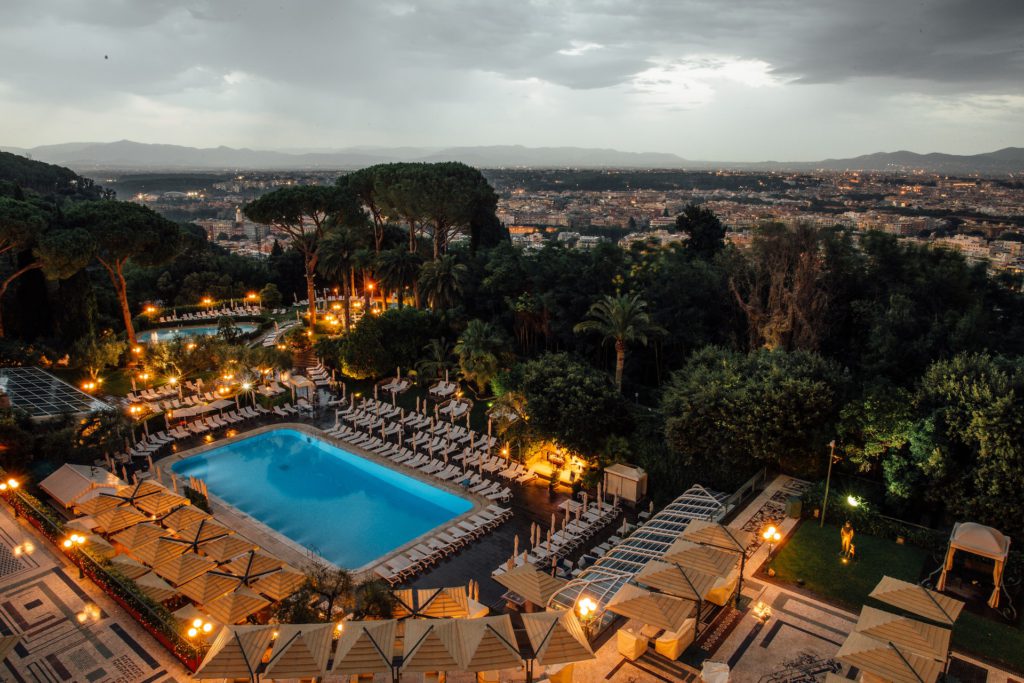 Throughout Italy, you can choose from the following accommodation types:
Wellness retreat properties: geared specifically towards wellness and retreat groups with a focus on nature and healthy eating
High-end resorts: luxury rooms and elevated amenities that can cater to wellness groups
Bed & Breakfast: charming, family-run establishments that offer a comfortable stay along with a delicious breakfast
Palazzi: historic buildings that have been converted into accommodations, usually offering luxury apartments or suites with outdoor spaces/terraces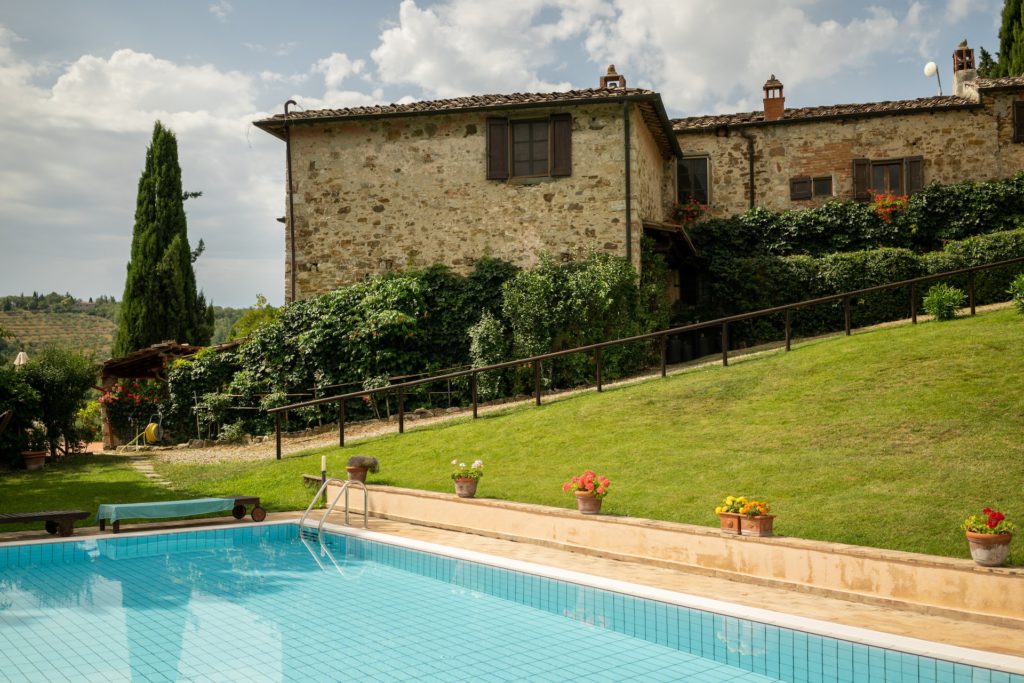 When it comes to food and amenities, you'll be spoiled for choice:
Food options: Most retreat centers feature an all-inclusive meal plan and offer organic/local fare, vegan/vegetarian/gluten-free spreads, and healthy additions such as smoothies and supplements. At hotels and similar property types, you'll be guaranteed breakfast but typically have the option of adding dinner to your itinerary. No matter where you are in Italy, the food will steal the show, offering a decedent reflection of the country's history and culture.
Outdoor activities: Along with stellar food, most accommodations (especially along the coast and in the countryside) have easy access to outdoor fun. From hiking and lake bathing to beachside activities and cycling, Italy is the perfect place for those wanting to stay active and connect with the natural world.
Cultural connections: From the city to the country, you'll find an array of cultural activities to choose from, such as cooking classes and food tours, village/small town visits, museums and galleries, ruins tours, and so much more.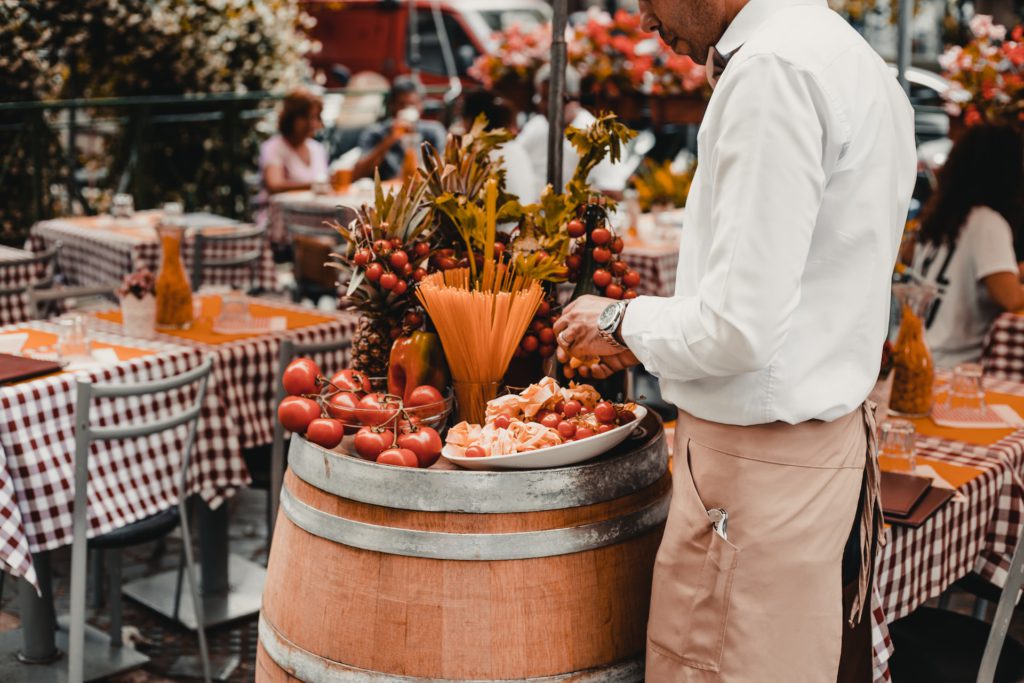 While there are a wealth of possibilities when it comes to location choice, here are a few top options when creating wellness retreats in beautiful Italy: the city, the country, and the coastline. These locations welcome groups large and small and offer an array of accommodations and activities to ensure you and your community have a stellar experience from beginning to end.
The city
Big cities in Italy are the major gateways into the past and offer a wealth of food and fun to add to any retreat itinerary.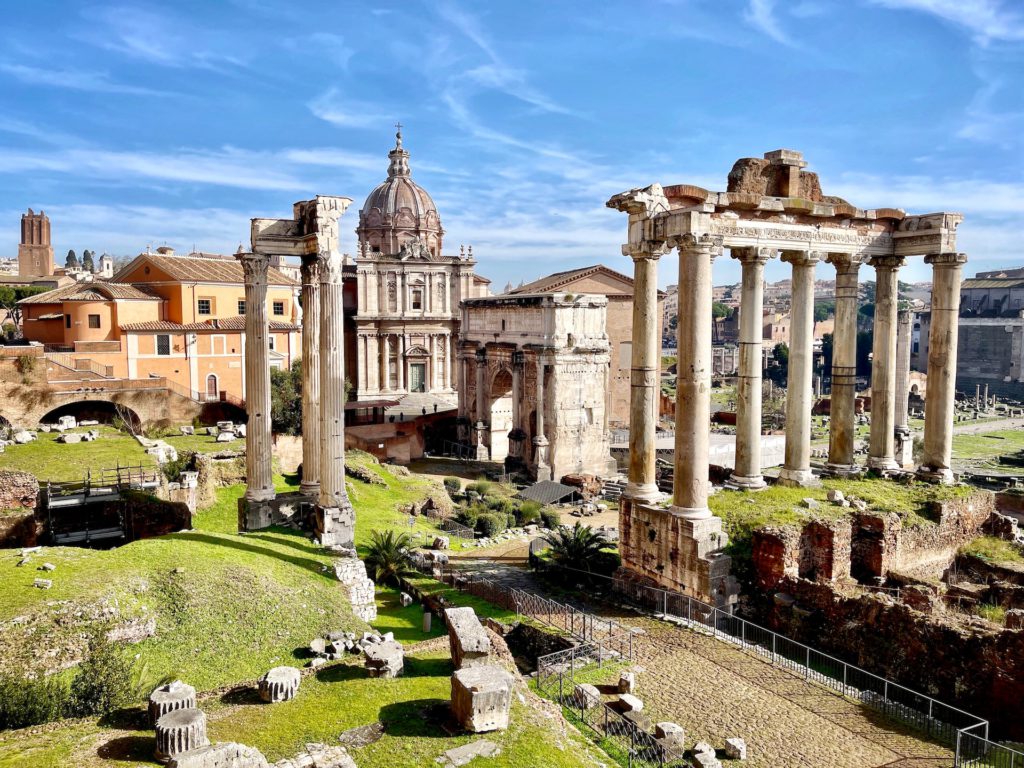 Vibe: Urban expanses, food & nightlife, history & culture
Pricing: $$$
Rome and Florence are two well-known cities in the ancient landscape of Italy. Boasting epic food, historic landmarks, and a wealth of shopping and cultural connections, it's no wonder why so many have these two locations on their travel bucket list. Both cities are steeped in history and culture, with ancient ruins, museums, and art galleries that showcase the rich history of Italy. You'll also find some of the most stunning architecture in the world with iconic buildings such as the Colosseum, the Pantheon, the Vatican, and the Duomo.
Many come to Italy for the gastronomy alone to experience a wide array of traditional Italian dishes, along with some of the world's best wines. The fresh local fare adds another layer to any wellness retreat. From shopping and sightseeing to day trips to the country for outdoor activities, the cities can give you a little bit of everything that Italy has to offer, allowing you to customize a stellar itinerary that will capture the heart of the land and its people.
Activities
While the cities are bursting with urban energy, there is a lot to do in these major locations.
Cooking classes and food tours
Sightseeing (ruins, historic buildings, nearby cities)
Restaurants, bars, and nightlife
Shopping and market trips
Cycling tours and walking trips to parks/gardens
The countryside
Nature immersions, mountain views, and small-town charm bring many to the countryside landscape of Italy for total relaxation.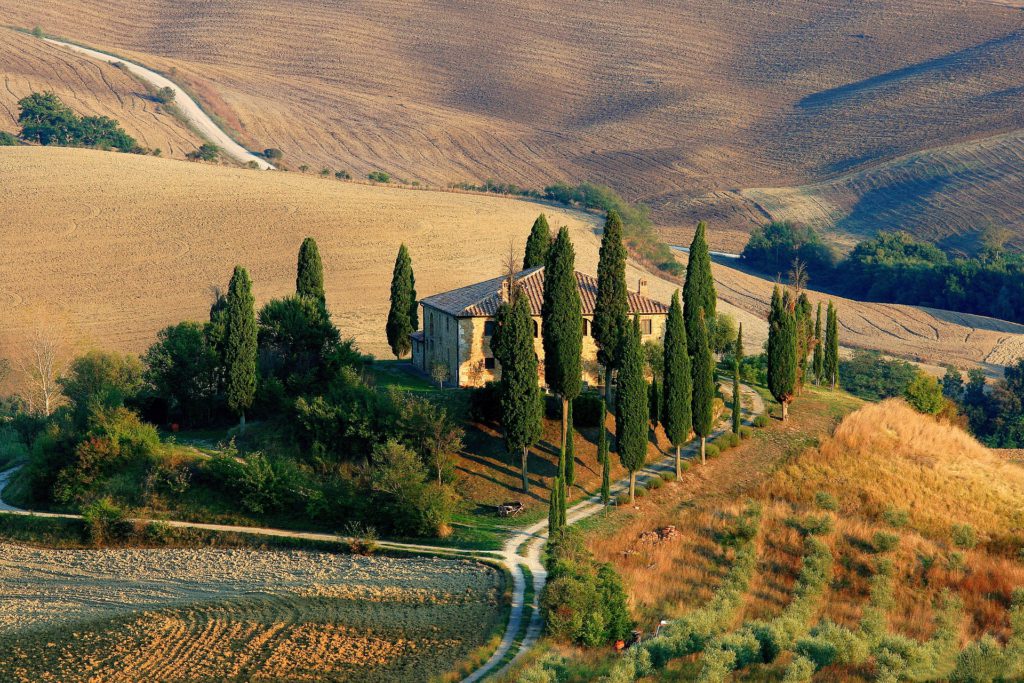 Vibe: Nature immersions, mountain magic, old-world towns
Pricing: $$ – $$$$
Staying in Italy's countryside can offer visitors a unique and peaceful experience, away from the hustle and bustle of the cities. Renowned for its picturesque landscapes, rolling hills, and vineyards, places like Tuscany, Pescosolido, Martina Franca, Cascia, and Gubbio are ideal locations for those seeking a relaxing and rejuvenating escape. The peaceful surroundings provide an opportunity for visitors to unwind and recharge, with fresh air, green spaces, and a slower pace of life.
In addition, the countryside offers opportunities for outdoor activities such as hiking, cycling, and horseback riding, giving visitors a chance to connect with nature and enjoy the beauty of the Italian landscape. Staying in the countryside also offers a chance to experience traditional Italian life, with visits to local markets, farms, and wineries where visitors can sample the delicious local produce and learn about the Italian way of life. From food and relaxation to adventure activities and body movement, Italy's country landscapes are second to none, especially when it comes to hosting wellness retreats.
Activities
The mountains, valleys, and sprawling countryside create a perfect location for rest, rejuvenation, and adventure.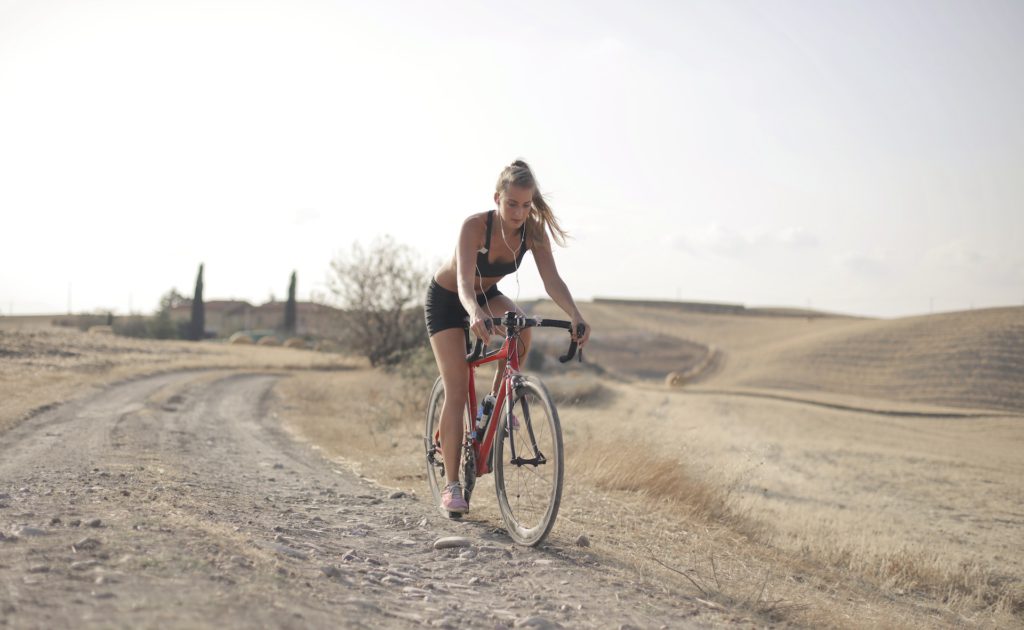 Nature hikes & forest bathing
Lake swims
Outdoor yoga, meditation, and fitness classes
Cooking classes and food tours
Vineyard trips and wine tasting
Small village visits for food and shopping
Day trips to local beaches
The coast
There's nothing better than Italy's coastline for ultimate relaxation and fun in the sun.
Vibe: High-end resorts, beachside fun, spa-heaven & hip nightlife
Pricing: $$$ – $$$$
Staying on Italy's coastline offers visitors a chance to experience the beauty of the Mediterranean Sea and the unique Italian coastal culture. The coast stretches for thousands of kilometers and includes famous destinations such as the Amalfi Coast, Cinque Terre, Bari, Rimini, and Sardinia. Dotted with charming fishing villages, lively beach towns, and beautiful beaches that offer visitors a chance to relax and unwind in a paradisiacal setting, wellness retreats were made for this country.
Visitors can enjoy a variety of outdoor activities such as swimming, snorkeling, sailing, and windsurfing, while also enjoying the breathtaking views of the sea and coastline. In addition to the natural beauty, staying on Italy's coastline also provides an opportunity to experience the unique Italian coastal culture, with delicious seafood cuisine, lively nightlife, and charming coastal villages. The coastline is also home to many historic sites, such as ancient ruins, castles, and churches, adding a cultural dimension to the coastal experience. The combination of relaxation, history, culture, and adventure activities makes hosting a wellness retreat here a no-brainer.
Activities
From secluded beaches with turquoise water to colorful cafes with delicious treats, the Italian coastline is a must-see, for sure.
Beachside relaxation
Outdoor yoga, meditation, and fitness classes
Water sports
Hiking and cycling
Food & nightlife
Day trips to historic sites
Budget, pricing and markups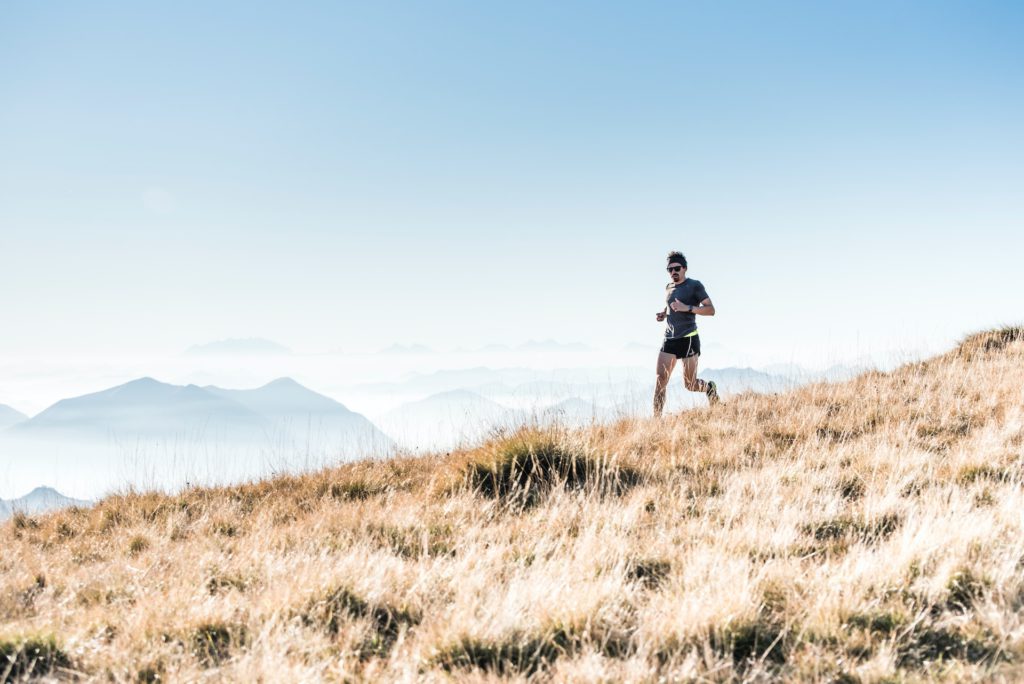 The first thing to consider when planning a destination wellness retreat is the price. Ask yourself these three questions to get started:
What can your community afford to pay?
What is your community willing to pay when it comes to a retreat?
What type of location, services, and amenities will they expect?
For retreats in Italy, the cost can be higher than other countries, but it all boils down to two points: accommodation choice and markup.
Accommodation choice: There are a lot of affordable retreat spaces and properties in Italy, but location and inclusions will set the tone for the overall price. For most locations, you're looking at 1,500 USD minimum for five to six nights with meals. However, there are resorts that also offer packages with activities, spa amenities, wellness classes, and more. This can cause the price to jump closer to 2,000 – 2,500 USD per person.
Markup: Within your pricing, you also want to consider your markup. Are you planning to take a large portion for your time, or are you considering a smaller fee with the option of add-ons to make a cut? Consider all the angles after you've decided on your accommodation.
If Italy seems like the right choice for you, let's get planning! Reach out to us with any questions, and we will help you create the perfect wellness itinerary in the beauty of Italy.
---
About TourHero
TourHero is a social travel platform that enables you to travel with like-minded people and fall in love with the journey. We work closely with handpicked local operators to ensure every experience curated is unique and exclusive to your travel group. Come with us on epic adventures and create memories that last a lifetime!