Colombia, an enchanting land of vibrant culture, striking landscapes, and a rich, historical tapestry, presents a compelling backdrop for embarking on a journey of self-discovery and rejuvenation. The serenity of its coastal Caribbean havens, the invigorating aura of its lush mountains, and the transformative energy pulsating from its culturally rich cities, all serve as a tableau for those seeking restoration and peace. This captivating country emerges as an unsung hero in the wellness retreat landscape, a secret ready to be shared with the world.
In our feature, we'll take you on an exploratory journey through the country's most inspiring locations. We'll delve into the tranquil atmosphere of Medellín, the historical charm of Cartagena, the sublime nature of Santa Marta, and beyond. Whether you're an organizer looking to curate an unforgettable wellness experience, a wellness practitioner considering a new location for your next retreat, or just a curious reader with an appetite for dreamy getaways, this piece will serve as your comprehensive guide.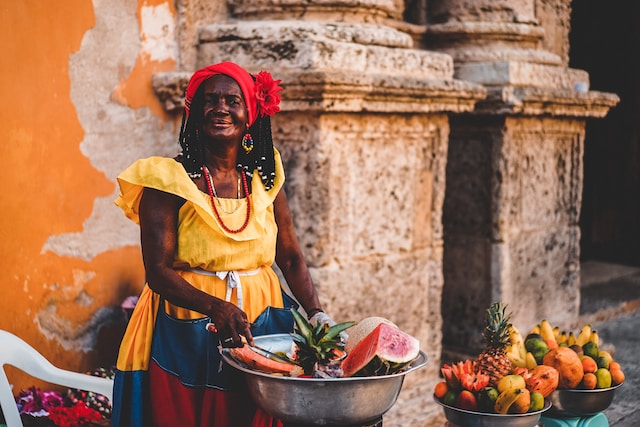 So, come with us as we uncover the wonders of Colombia, demonstrating how its diverse locales can foster a deeply nurturing environment for wellness retreats. From yoga under the world's tallest palm trees in Salento to meditation sessions amid the serene landscapes of Minca, Colombia promises an experience that engages the body, mind, and soul in perfect harmony.
Best time to go to Colombia
Colombia is blessed with a near constant tropical climate due to its proximity to the equator, making it a year-round destination. However, there are still some considerations to take into account when planning a wellness retreat.
Dry Season (December – March and July – August): These months typically offer the best weather, with less rain and more sunshine. This is an ideal time for outdoor activities such as yoga sessions in the lush surroundings of Minca or hiking in the Cocora Valley near Salento. It's also a popular time for visiting, so some places might be busier than usual.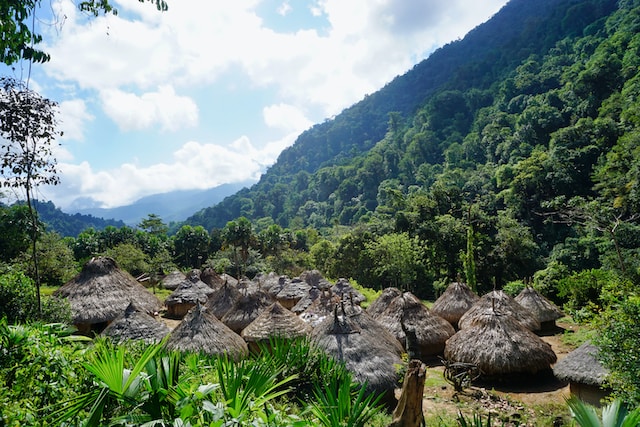 Wet Season (April – May and September – November): These periods see more rainfall, particularly in the Andean region. However, the showers usually don't last all day and the scenery is particularly lush during these times. Wellness activities that lean more on indoor meditation sessions, spa treatments, or workshops might be more suited to these months.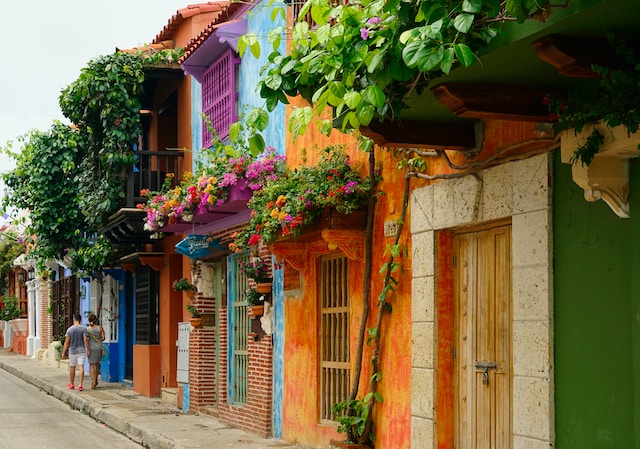 Year-round Locations: Coastal areas like Cartagena and Santa Marta maintain a relatively stable and warm climate year-round. The islands of San Andres and Providencia also have a constant tropical climate which makes them perfect for any time of the year.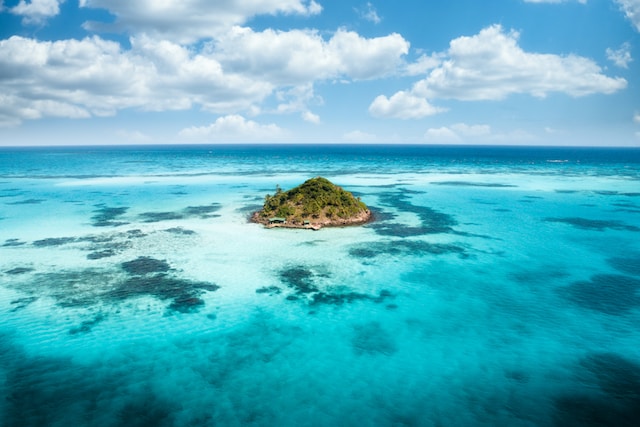 Bear in mind that Colombia's geography is diverse, so weather can vary greatly between regions. Always check the specific climate of the areas you're interested in before finalizing plans. Regardless of the time of year, Colombia's richness in culture, natural beauty, and wellness activities make it a fantastic location for a wellness retreat.
Location, accommodations and amenities
When considering Colombia for a wellness retreat, you have a wealth of choices when it comes to location, amenities, and all the extras. Check out the options below to help you match the retreat vibe with the location's atmosphere, connecting to the local culture and environment whenever possible.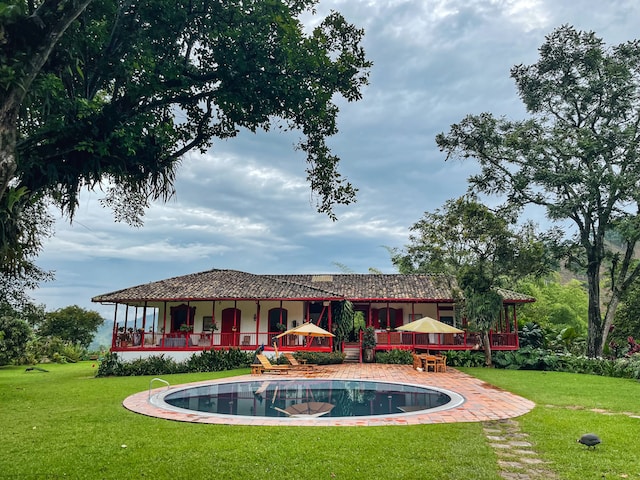 Throughout Colombia, you can choose from the following accommodation types:
Traditional hotels: Through the country, you can find traditional hotels with modern amenities, some offer meeting spaces that can be used for workshops, yoga, and fitness.
High-end resorts and retreat centers: Luxury properties with modern amenities and green spaces that can cater to wellness groups of all sizes are available throughout Colombia, especially in the Santa Marta/coastal areas. However, these options can be much pricier than the others.
Boutique hotels and guesthouses: Intimate with posh vibes or traditional simplicity, some feature spaces and rates for wellness groups, but these accommodation types typically cater to smaller groups.
Eco-lodges: Within the natural splendor of Colombia in areas like Santa Marta and Tayrona, you'll find sustainable properties that directly coincide with the natural world. Some are high-end with modern amenities, while others focus on sustainability and immerse you in nature at every turn.
When it comes to food and amenities for a wellness retreat in Colombia, you'll be spoiled for choice:
Food options: Most properties include breakfast, but some retreat spaces and options in the jungles/mountains will include all meals. Most retreat centers and smaller accommodation types will also provide you the option of a full-board meal plan. Vegan/vegetarian spreads are typically available upon request.
Exploration and adventure activities: Along with stellar food, most areas feature sightseeing tours, adventure activities, beach and boating trips, and more!
Cultural connections: You'll find an array of cultural activities near all accommodation options, such as cooking classes, village visits, family dinners, craft workshops, and much more.
While there are a wealth of possibilities when it comes to location choice, here are a few top options when creating a wellness retreat in Colombia. These options welcome groups large and small (depending on accommodation choice) and offer an array of lodging and activities to ensure you and your community have a stellar experience from beginning to end.
The cities
Finding your urban oasis in the mountains.
Vibe: Historic sites, art & museums, elevated gastronomy
Pricing: $ – $$$
Colombia's thriving cities, Bogotá and Medellín, offer a unique blend of modern amenities, cultural experiences, and natural beauty that make them ideal locations for hosting wellness retreats. The ever-evolving metropolitan vibe, infused with a sense of tranquillity and well-being, caters to those seeking a wellness retreat that balances urban exploration with introspective sessions of yoga, meditation, or mindfulness.
Bogotá, the capital city, brimming with a rich history and cultural landmarks, offers an immersive experience that stimulates both the mind and the spirit. The nearby Andean peaks provide opportunities for refreshing hikes and outdoor activities, with retreats often incorporating local experiences like cultural tours and culinary classes, fostering a sense of holistic wellness. Medellín, on the other hand, dubbed the "City of Eternal Spring" for its pleasant climate, is nestled in a valley surrounded by lush mountains. The city's innovative approach towards urban living, abundance of green spaces, and robust wellness infrastructure, including yoga studios and healthy eateries, provide the perfect setting for a wellness retreat that integrates physical well-being with mental and emotional rejuvenation.
Both cities provide a stimulating blend of the urban and the natural, proving that wellness retreats need not be confined to remote, secluded locations.
Activities
History tours, gastro-centered fun, and eclectic art are calling your name.
City tours
Restaurants, cafes & nightlife (High-end platings to local street food)
Shopping
Art & museums
Day-trips into the mountains for hiking, nature walks & panoramic outlooks
The mountains and jungles
Lush greenery abounds in the sacred backdrop of Colombia's sprawling landscapes.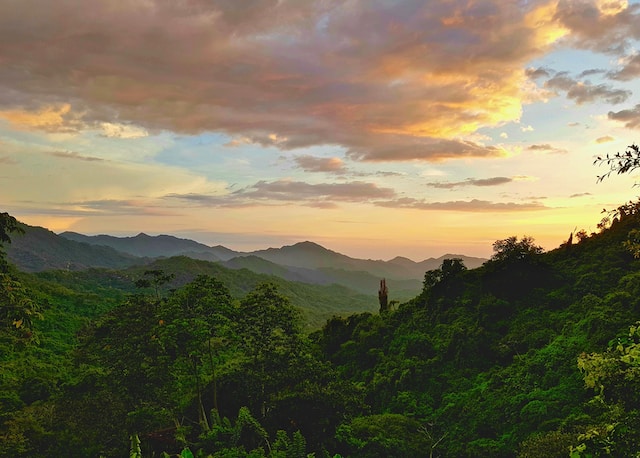 Vibe: Ancient history, cultural immersions, nature & wildlife
Pricing: $ – $$$
Colombia's verdant jungles and majestic mountainous regions offer an unparalleled setting for a wellness retreat, where the harmony of nature serves as a conduit for inner peace and rejuvenation. Immersed in the raw, untamed beauty of these regions, retreat participants can disconnect from the trappings of modern life and reconnect with their innate sense of well-being.
Santa Marta, with its proximity to the lush jungles of the Sierra Nevada and the pristine beaches of Tayrona National Park, offers a serene retreat backdrop that combines mountain, jungle, and sea. Further inland, the Coffee Region, home to popular towns like Salento, is nestled within the rolling hills of the Andes. Here, wellness can be found not just in yoga or meditation sessions, but also in the slow rhythms of life on a coffee plantation, or a tranquil hike amidst the towering wax palms in the Cocora Valley. Additionally, the mystical Sierra Nevada de Cocuy, renowned for its snow-capped peaks and glacial lakes, offers a serene high-altitude haven perfect for deep introspection and revitalizing fitness activities.
Hosting a wellness retreat in these areas allows for a profound connection with nature, catalyzing a sense of harmony and balance that permeates both body and mind. Colombia's jungles and mountains thus offer transformative settings that take wellness retreats beyond relaxation, and into the realm of deep, lasting healing.
Activities
From ancient sites to indigenous villages, transformative experiences await.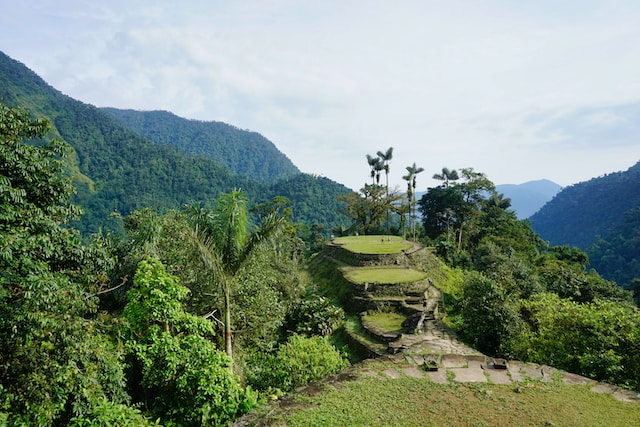 Ancient ruins
Nature & hiking
Cultural immersions with local tribes
Wildlife interactions
The coastline and islands
Caribbean sunshine and sparkling waters are here to soothe your soul.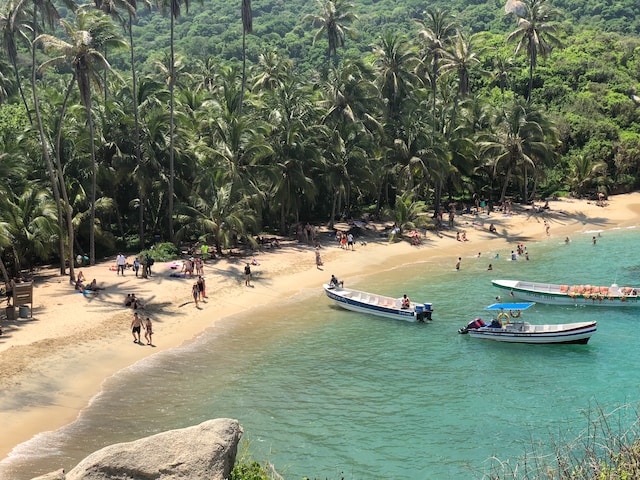 Vibe: Beaches & sunshine, island adventures, water activities
Pricing: $ – $$$
The enchanting coastal areas and idyllic islands of Colombia provide an unrivaled setting for a wellness retreat, where the rhythm of the waves and the warmth of the tropical sun naturally cultivate a sense of peace and tranquility. These locations blend the relaxing aspects of beachside living with a variety of activities that promote well-being, creating a perfect balance for holistic wellness retreats.
Cartagena, with its beautiful old town and stunning Caribbean Sea coastline, combines historical richness with beachside tranquility. Yoga or meditation sessions conducted at sunrise or sunset on its sandy beaches can provide transformative experiences. Further north, the city of Santa Marta serves as a gateway to the Tayrona National Park, an oasis of beautiful beaches fringed by lush jungle, providing a serene backdrop for wellness activities. For a truly secluded retreat, the islands of San Andres and Providencia, located off the coast, offer turquoise waters, vibrant coral reefs, and sandy beaches where wellness seekers can immerse themselves in activities ranging from beach yoga and snorkeling to mindful walks along the beach or quiet meditation under the shade of palm trees.
Hosting a wellness retreat in these coastal areas or islands of Colombia brings a unique blend of relaxation, adventure, and natural beauty, promoting an all-encompassing sense of well-being and inner peace.
Activities
Paddleboarding, beach yoga, and nature walks bring a sense of peace and tranquility to each day.
Beaches & relaxation
Water sports & activities
Village & park tours
Budget, pricing and markups
The first thing to consider when planning a destination wellness retreat in Colombia is the price. Ask yourself these three questions to get started:
What can your community afford to pay?
What is your community willing to pay when it comes to a retreat?
What type of location, services, and amenities will they expect?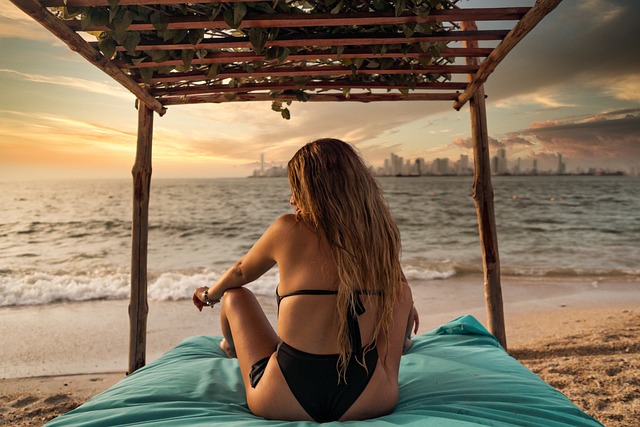 Colombia is a cheaper destination option than most, but cost boils down to two points: accommodation choice and markup.
Accommodation choice: There are a lot of affordable options in Colombia, with beautiful hotels and eco-lodges that offer all-inclusive packages. For most locations, you can spend anywhere between 1000 USD and 1200 USD. However, the larger and or more luxury accommodations, especially those centers geared toward wellness, will be more money, ranging anywhere from 1500 USD to 2000 USD. The price will also increase if you're changing locations or making multiple day trips.
Markup: Within your pricing, you also want to consider your markup. Are you planning to take a large portion for your time, or are you considering a smaller fee with the option of add-ons to make a cut? You can create a stellar itinerary in Colombia for relatively cheap, leaving you a solid profit margin, depending on your community's budget. Consider all the angles after you've decided on your accommodation.
If hosting a wellness retreat in Colombia seems like the right choice for you, let's get planning! Reach out to us with any questions, and we will help you create the perfect wellness itinerary in this magnificent country.
---
About TourHero
TourHero is a social travel platform that enables you to travel with like-minded people and fall in love with the journey. We work closely with handpicked local operators to ensure every experience curated is unique and exclusive to your travel group. Come with us on epic adventures and create memories that last a lifetime!