⚠️ Update: November 11, 2021

Entry conditions for international travelers

Egypt is now open for tourism and international flights have resumed. All travelers must complete a personal monitoring card as well as show proof of health insurance upon arrival.

– Travelers who are fully vaccinated will not need to take a COVID-19 PCR test prior to travel. You must be able to provide an approved vaccination certificate with a valid QR code.
– Travelers who are not vaccinated must provide a negative COVID-19 PCR test taken within 72 hours of departure. This extends to 96 hours for individuals arriving from Australia, Japan, China, New Zealand, South America, North America, South Korea, and Thailand and transiting through London Heathrow, Frankfurt, Rome, and Paris.
– Alternatively, travelers arriving in the coastal governorates of the Red Sea (Hurghada and Marsa Alam), Marsa Matrouh, and South Sinai (Sharm El Sheikh) have the option of being tested upon arrival (for a fee of USD 30) and may then isolate while awaiting the results. Those who test positive for COVID-19 will undergo a 14-day quarantine period.

Most countries require an e-visa to visit Egypt.

Easing of domestic restrictions

Authorities are continuing to ease COVID-19 restrictions country-wide. Public parks and beaches have now reopened. Hotels, restaurants, and cinemas are allowed to operate at 70 percent capacity.

However, large social gatherings such as concerts and sporting events remain prohibited.

The COVID-19 pandemic has changed travel forever. Many countries have closed their international borders to tourists and many countries have strict restrictions in place. Countries have been put on lockdown and rules such as the mandatory wearing of masks are in place. However, travel is slowly beginning to regain traction, and countries have begun to reopen their borders. One such country that has reopened its borders to selected tourists is Egypt where health and safety still remain paramount for its travelers. We ask the hard question — "Is it safe to travel Egypt?" so you can make the right choices and feel comfortable on your trip.
Home of the ancient pharaohs, Egypt is an amazing travel destination with a rich history and culture. Discover ancient treasures like tombs and temples, scattered throughout the desert landscape. For years, Egypt has remained a highly popular spot for travelers with a spirit of adventure and exploration.
Many regions in Egypt have reopened with strict public health measures in place. The country has also been granted the "Safe Travels Stamp" from the World Travel and Tourism Council (WTTC). Read more about the WTTC and the new Safe Travels protocols here.
While domestic and partial international flights are currently operational and general travel is allowed, we strongly recommend that you check with regional authorities for up-to-date travel advice before embarking on your journey.
Egypt's Ministry of Tourism and Antiquities has also enhanced sterilization and disinfection measures at archaeological areas. These include the Valley of the Kings, the City Monastery in Hatshepsut, and more.
We will be shedding light on three regions — Cairo, Southern Sinai, and Hurghada — for their unique travel restrictions.
Traveling to Cairo
Cairo is Egypt's bustling capital city, home to some of the world's most famous monuments such as the Great Pyramids of Giza and the Sphinx. Apart from historical artifacts that dot the city, Cairo is also a cultural hub of modern life and activity. Visit this spectacular city to be transported back in time to a world of ancient history and walk a mile in the shoes of a pharaoh!
Many tourist attractions in the capital city of Cairo have reopened. Visitors are required to undergo strict measures such as temperature screenings and social distancing measures while visiting these attractions. Please check with domestic travel restrictions before embarking on your trip.
Traveling to Southern Sinai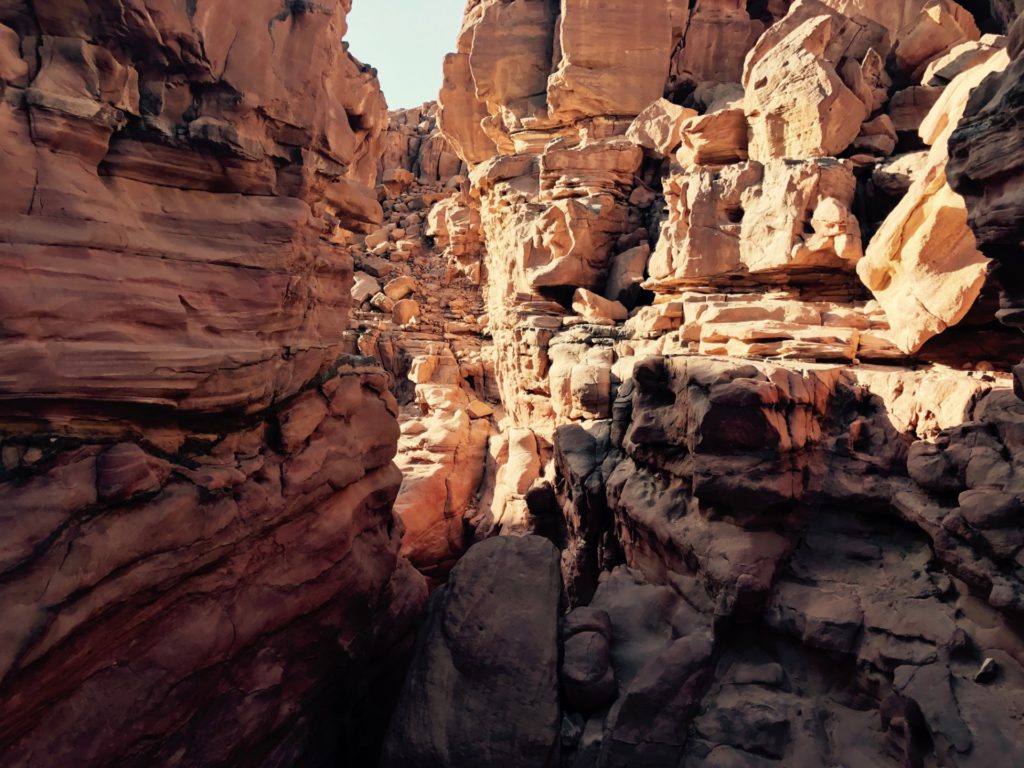 As of March 3, 2021, the Egyptian government advises that travel to the Governorate of South Sinai beyond the Sharm el Sheikh perimeter barrier should only be carried out for essential reasons. All travel to the Governorate of North Sinai is advised against.
Get ready to plunge into some of the best Mediterranean dive sites in the world in South Sinai. Explore the Blue Lagoon, a breathtaking beach between the cities of Neuweiba and Dahab. Kite surf, dive, or simply bask on the golden sands of the Sinai Coast, the Blue Lagoon is touted as one of the best locations along the Sinai Coast. Furthermore, South Sinai also features some of the best desert overland attractions such as the Colored Canyon and Mount Sinai. This hidden gem must not be missed when visiting Egypt!
A majority of foreign travelers entering Egypt are required to apply for a visa. They can now apply for an e-visa online in advance to avoid lines at the airport.
For the select number of travelers arriving from a country that does not require a visa to enter Egypt, they will be issued a special Sinai resort permission stamp on arrival at a designated Sinai airport. These include travelers arriving from the United Kingdom, the United States, European Union countries, and Israel (Taba crossing only).
They are restricted to remain within the Sinai resorts and stay there for a maximum of 15 days. Eligible travelers should consider their itineraries carefully — only use the Sinai resort permission stamp if you do not intend to leave the resorts.
The Sinai resort permission stamp grants access to a small section of the country inclusive of Sharm El Sheikh, Dahab, Nuweiba, and Taba resorts. However, if travelers would like to explore other regions of Egypt such as the Giza Pyramid Complex or the Egyptian capital, Cairo, they will need to apply for an e-visa. Travelers are also advised to consider current COVID-19 risks before traveling to other regions of Egypt.
Traveling to Hurghada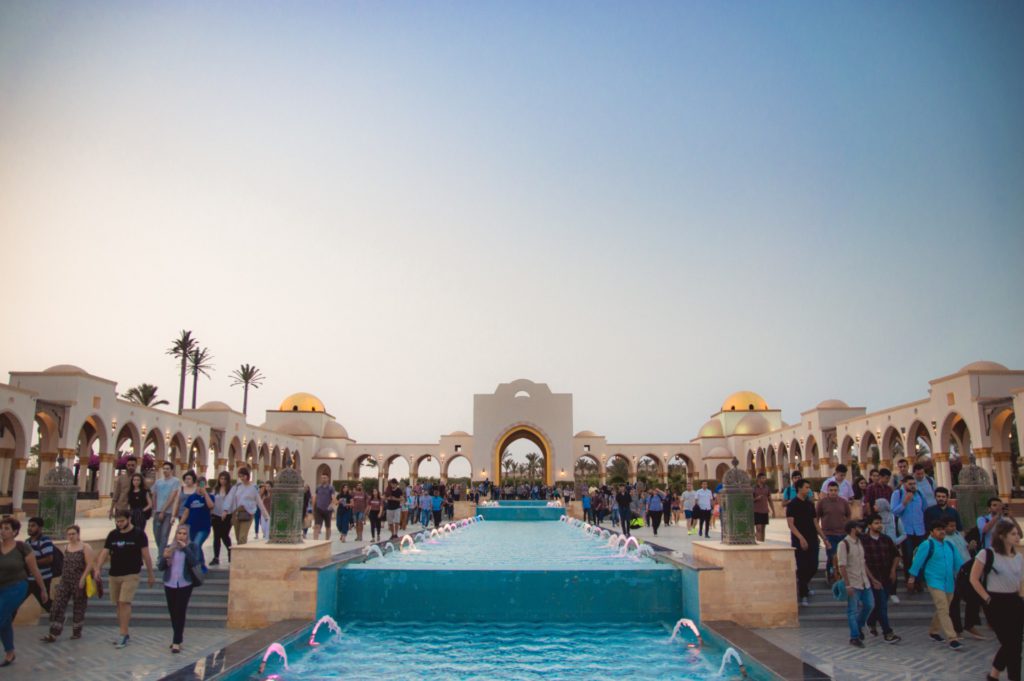 Hurghada is where you can find some of Egypt's liveliest beach resorts. From stunning coral reefs to pristine waters, the Red Sea in Hurghada is a must-visit to see an incredible underwater oasis. Hurghada is famed for diving locations such as the Ras Mohammed, the Elphinstone, the Dolphin Reef, and Rocky Island.
Similar to the special Sinai resort permission stamp, traveling to Hurghada requires a visa. The traveler must be eligible for an Egyptian e-visa in order to obtain a Hurghada visa. The same passport must be used. For example, British, Canadian, Russian, and US citizens, among many others, are able to apply.
The Egyptian visa for Hurghada is available as a single-entry or multiple-entry visa.
Single-entry visa: This visa allows total stays for up to 30 days with each entry to Egypt. This visa permits the holder one unique visit to Egypt within 3 months.
Multiple-entry visa: This visa allows total stays for up to 30 days with each entry to Egypt. This visa permits the holder multiple visits to Egypt over 180 days.
Know of more protocols that answer the question is it safe to travel to Egypt? Let us know.
---
About TourHero
TourHero is a social travel platform that enables you to travel with like-minded people and fall in love with the journey. We work closely with handpicked local operators to ensure every experience curated is unique and exclusive to your travel group. Come with us on epic adventures and create memories that last a lifetime!
Summary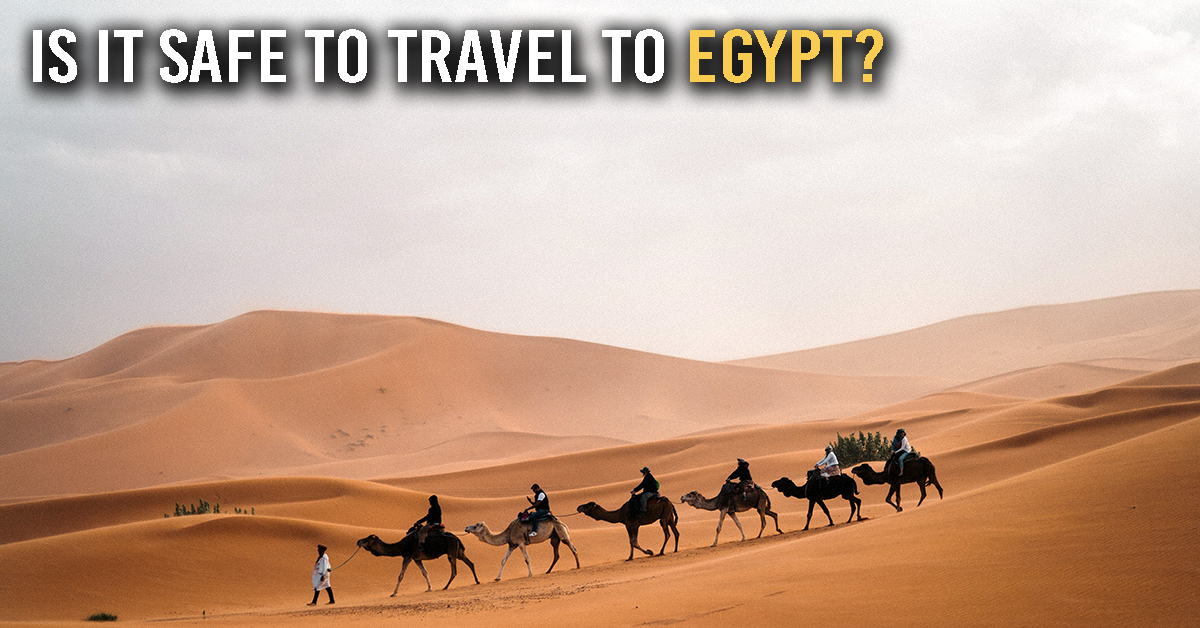 Article Name
Is it safe to travel to Egypt? What the country is doing to be COVID-19 safe
Description
Is it safe to travel to Egypt? Find out what the country is doing to make travel safer for tourists during COVID-19. Here are some new travel protocols to know before you embark on your Egyptian adventure.
Author
Publisher Name
Publisher Logo