As the Aegean Sea laps against the scenic shorelines, and the captivating charm of white-washed villages mesmerize your senses, one can't help but fall in love with Greece. This magnificent country stands as an enchanting location, a perfect choice to host your next wellness retreat. A respite of tranquility and natural beauty, the Mediterranean cradle of civilization effortlessly entwines its rich cultural heritage with holistic living, embodying a rare sanctuary for the soul to rejuvenate.
The allure of Greece goes beyond its iconic historic landmarks and stunning landscapes; it's also home to a unique tapestry of wellness traditions rooted in ancient Greek philosophy. From the time of Hippocrates, considered the father of medicine, wellness has been an integral part of Greek culture, intertwining the well-being of the body, mind, and spirit.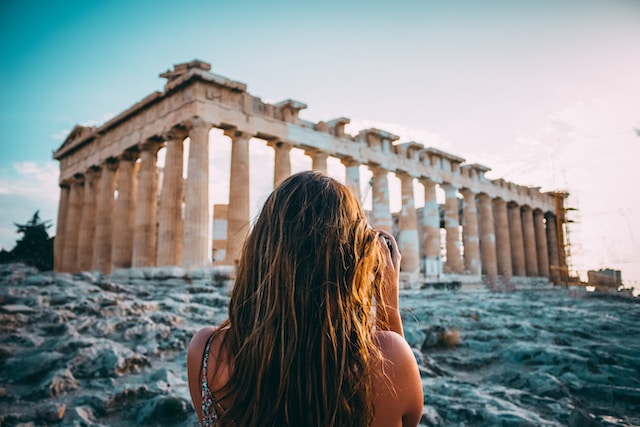 Come with us and explore how to host a wellness retreat in Greece that encapsulates this holistic ethos. We'll delve into selecting serene locations, curating a program that draws on local traditions and modern wellness practices, sourcing nutritious and delicious Mediterranean cuisine, and creating an environment that promotes relaxation and self-discovery.
By the end, you'll have a comprehensive guide to creating an unforgettable wellness retreat experience, one that infuses the ancient wisdom of Greek culture into a harmonious journey of self-healing and wellbeing. So, whether you're a seasoned retreat host or a passionate wellness advocate planning your first event, step onto the path of tranquility that awaits in the sun-drenched landscapes of the Meditarranean.
Best time to go to Greece
Greece is famed for its enviable Mediterranean climate, marked by mild winters and warm, sun-drenched summers. Yet, its diverse landscape — from its idyllic islands to its mountainous mainland — brings with it subtle climate differences that travelers should consider when planning a wellness retreat.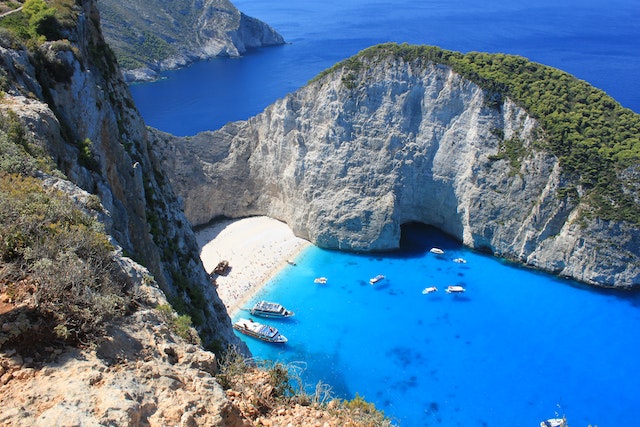 Spring (April – June): Spring, particularly from late April through June, can be a delightful time to visit Greece. The temperature ranges from 15°C to 25°C (59°F to 77°F), making it ideal for outdoor yoga sessions or mindfulness walks. The mainland, with destinations like the Peloponnese and Meteora, blossoms with wildflowers, offering serene landscapes for restorative retreats.
Summer (July – August): While July and August are popular among beach-goers, temperatures often soar above 30°C (86°F), sometimes peaking at 40°C (104°F) in certain areas. The intense heat may not be conducive to strenuous wellness activities, especially outdoors. However, island locations like Santorini, Mykonos, and Crete, tempered by the cooling sea breeze, are popular destinations for wellness retreats focused on marine activities and relaxation by the azure waters.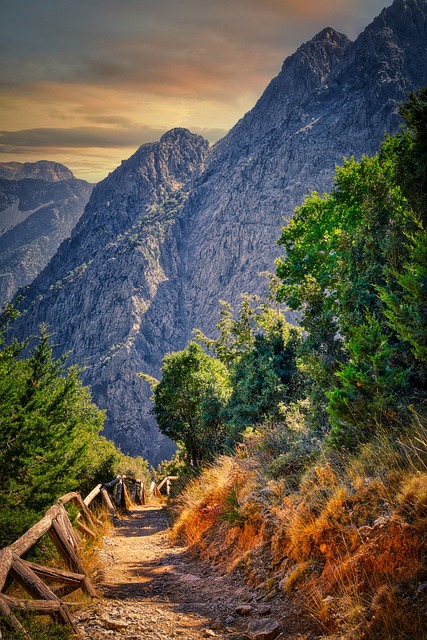 Autumn (September – November): Autumn is a hidden gem for wellness retreats. The weather remains pleasant, with temperatures ranging between 20°C to 28°C (68°F to 82°F), and the summer crowds thin out. The sea, warmed by the summer sun, is still inviting for those inclined towards water therapy. Locations like the Saronic Islands or the Epirus region on the mainland can provide a tranquil setting for retreats at this time.
Winter (December – March): Winter in Greece is relatively mild, with temperatures on the mainland typically hovering between 10°C to 15°C (50°F to 59°F), though it can occasionally drop below freezing, with sporadic snowfall in mountainous areas. Islands like Crete, which maintain milder winter temperatures, could provide peaceful seclusion for a wellness retreat. This time is particularly suited to indoor retreat activities such as meditation, wellness workshops, and spa treatments.
While Greece is a destination for all seasons, the optimal time for a wellness retreat hinges on the type of activities planned. Spring and autumn, with their mild and pleasant climates, are generally the most agreeable for a balance of indoor and outdoor wellness activities.
Location, accommodations and amenities
When considering Greece for a wellness retreat, you have a plethora of choices when it comes to location, amenities, and all the extras. Check out the options below to help you match the retreat vibe with the location's atmosphere, connecting to the local culture and environment whenever possible.
Throughout Greece, you can choose from the following accommodation types:
Traditional hotels: Throughout the country, you can find traditional hotels with modern amenities, some offer meeting spaces that can be used for workshops, yoga, and fitness.
High-end resorts and retreat centers: Luxury properties with modern amenities and green spaces that can cater to wellness groups of all sizes are available throughout Greece. However, these options can be much pricier than the others.
Boutique hotels and guesthouses: Intimate with posh vibes or traditional simplicity, some feature spaces and rates for wellness groups, but these accommodation types typically cater to smaller group sizes.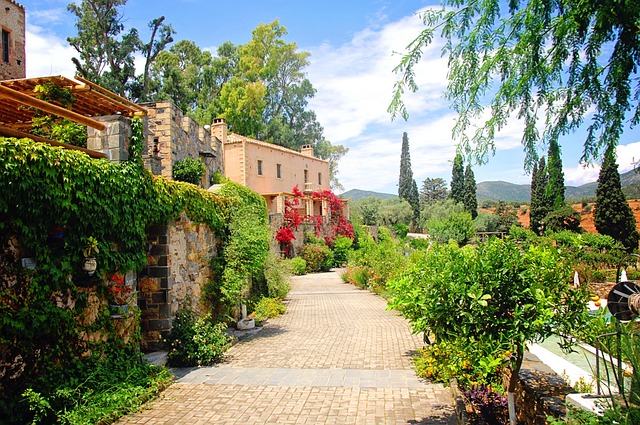 When it comes to food and amenities for a wellness retreat in Greece, you'll be spoiled for choice:
Food options: Most properties include breakfast, but some retreat spaces and options will accommodate full-board meals upon request. You'll enjoy fresh, local, and healthy foods all native to the Mediterranean. Vegan/vegetarian/GF spreads are typically available upon request. This is a great location for nutrition retreats and cooking classes.
Exploration and adventure activities: Along with stellar food, most areas feature sightseeing tours, adventure/fitness activities, hiking, beach/boating trips, and more!
Cultural connections: You'll find an array of cultural activities near all accommodation options, such as cooking classes, village visits, family dinners, craft workshops, and much more.
While there are a wealth of possibilities when it comes to location choice, here are a few top options when creating a wellness retreat in Greece. These options welcome groups large and small (depending on accommodation choice) and offer an array of lodging and activities to ensure you and your community have a stellar experience from beginning to end.
Athens
The seat of ancient history intersects with the modern world.
Vibe: Historic sites, art & museums, delectable gastronomy
Pricing: $ – $$$
Athens, the pulsating heart of Greece, presents an exquisite blend of antiquity and modernity that extends beyond its famed historic sites to an enriching wellness experience. Here, against the backdrop of the mighty Acropolis, you can host a wellness retreat that imbues the ancient wisdom of Greek philosophy with contemporary holistic practices, offering an unparalleled journey to wellbeing.
Unleash the power of mindful exploration in the city's revered historical sites, such as the Parthenon and the Temple of Olympian Zeus, where retreat participants can soak in the enriching ambiance of human resilience and creativity. Walking tours in the National Garden, a verdant oasis amidst the cityscape, can become reflective strolls that underscore the healing power of nature.
Moreover, Athens is renowned for its vibrant food scene, with an array of organic markets and restaurants serving the freshest Mediterranean fare. The diet, rich in olive oil, grains, fruits, and vegetables, is not only flavorful but is also believed to promote longevity and combat chronic diseases.
For an immersive wellness experience, Athens offers traditional Greek therapies, such as thalassotherapy (using seawater and marine products for treatments) and vinotherapy (using grape-based products), available in many of the city's luxury spas.
Activities
Food, sightseeing, and shopping galore, this capital city is the perfect start or end point.
Sightseeing tours (historical sites, markets, museums, etc.)
Restaurants, cafes & nightlife (high-end platings to local street food)
Shopping (markets to high-end shops)
Art & museums
Mainland Greece
Mountains, beaches, and historic sites abound throughout.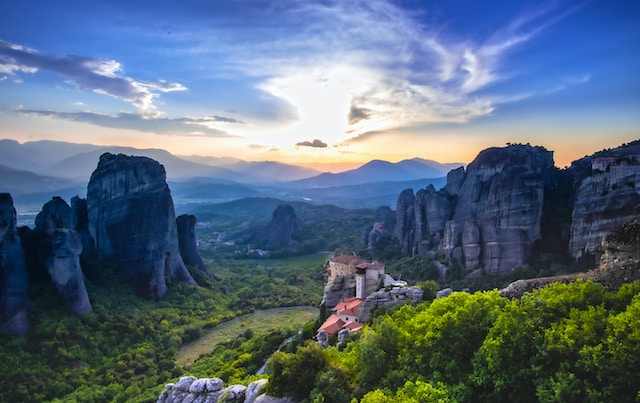 Vibe: Ancient history, nature & wildlife, beaches & relaxation
Pricing: $ – $$$
Mainland Greece, with its breathtaking landscapes, rich history, and diversity, presents a wide array of locations beyond the metropolitan allure of Athens for a memorable wellness retreat. From the rugged, serene beauty of Meteora to the pastoral charm of the Peloponnese, there's a plethora of locations that offer transformative wellness experiences.
For nature lovers and fitness fans, consider Meteora, a UNESCO World Heritage Site, where rock formations rise majestically towards the sky, crowned by centuries-old monasteries. Here, time seems to stand still. Hosting a wellness retreat in this sacred space can provide an immersive experience of solitude, reflection, and connection with the divine. Whether it's meditating amidst these ethereal rocks, hiking through the mountain trails, or practicing yoga while soaking up the stunning views, Meteora offers a powerful environment for spiritual renewal and personal growth.
Alternatively, the Peloponnese region is a tapestry of ancient ruins, verdant olive groves, and charming villages. This fertile land is also the birthplace of the Olympic Games and the home of Epidauros, the ancient center of healing dedicated to the god of medicine, Asclepius. The region's rich history of holistic health practices, coupled with its peaceful, rural setting, creates an ideal backdrop for a wellness retreat. From farm-to-table cooking classes that harness the benefits of the Mediterranean diet, to nature walks that inspire mindfulness, Peloponnese allows participants to unplug from the rush of everyday life and rediscover their inner balance.
The highlands of Epirus, another mainland gem, also beckon with their untamed beauty. The region is home to the awe-inspiring Vikos Gorge, serene alpine lakes, and the ethereal stone-built villages of Zagori. Hosting a wellness retreat here can leverage the healing power of nature, with activities like hiking, wild swimming, forest bathing, or even cold therapy in the rivers and lakes.
Activities
Get active, get healthy, and explore on the mainland.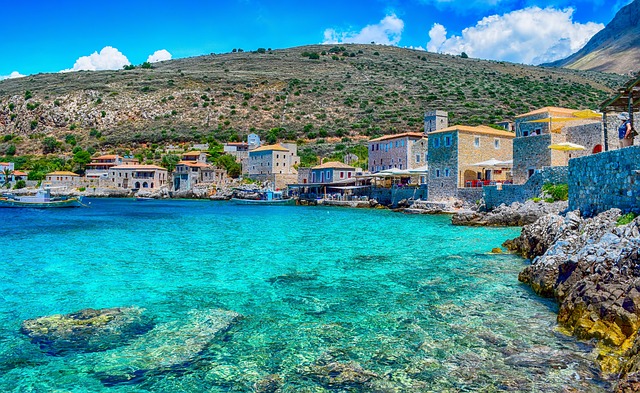 Ancient ruins & historical sites
Nature & hiking
Beaches & water sports
Small village charm & gastronomy
The islands
A little bit of heaven and a little bit of history.
Vibe: Beaches & sunshine, water activities, history & sightseeing
Pricing: $$ – $$$$
The Greek Islands, with their unspoiled landscapes, azure seas, and balmy climate, provide a natural haven for wellness retreats. Each island, with its distinctive charm and ambiance, offers unique opportunities for rejuvenation and self-discovery.
Santorini, with its iconic blue-domed churches and caldera views, offers a striking location for a retreat. The island's stunning sunsets and dramatic landscapes can inspire deep introspection and mindfulness. The vineyards and unique volcanic soil give rise to exquisite local produce and wine, perfect for integrating nutrition-focused wellness activities and tastings into your retreat program.
Paros, an island that harmoniously blends traditional Greek life with holistic wellness, is another worthy consideration. Here, you can plan activities like yoga and meditation sessions on golden beaches, exploratory hikes along ancient Byzantine footpaths, and immersive workshops in local pottery studios, encapsulating a holistic experience that nurtures the mind, body, and spirit.
Andros, less crowded and commercialized than some of its Cycladic siblings, provides an idyllic setting for a retreat focused on nature and tranquility. Its lush trails, invigorating waterfalls, and therapeutic hot springs offer unique opportunities for outdoor yoga, forest bathing, and thermal spa sessions.
Crete, the largest Greek Island, teems with natural beauty and cultural richness. The island's diverse landscapes include serene beaches, rugged mountains, and fertile plains, making it an ideal location for various wellness activities, from Tai Chi on the beach to guided hikes in Samaria Gorge. Moreover, Crete's renowned Mediterranean diet — laden with olive oil, fresh vegetables, and local cheeses — offers plentiful possibilities for cooking classes and nutrition workshops.
Finally, while Mykonos may be best known for its vibrant nightlife, it also caters to wellness-focused visitors. With luxury wellness resorts, serene beaches, and a selection of organic eateries, it's possible to curate a wellness retreat that combines relaxation, holistic practices, and a touch of indulgent fun.
In essence, the Greek Islands, with their blend of natural beauty, cultural richness, and wellness amenities, present an inviting canvas to craft a transformative wellness retreat that caters to diverse interests and wellness goals.
Activities
Sunbathing, boating, beaches, and beautiful views will fill your time on the Greek islands.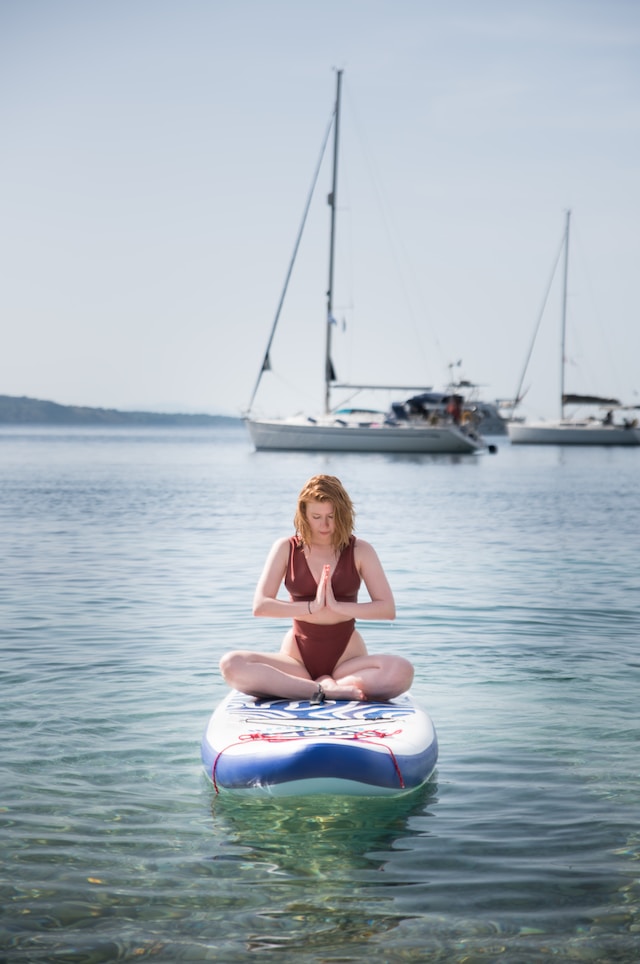 Beaches & relaxation
Water sports & activities
Village tours & immersions
Nature hikes & excursions (gorges, waterfalls, mountain trails, etc.)
Budget, pricing and markups
The first thing to consider when planning a destination wellness retreat in Greece is the price. Ask yourself these three questions to get started:
What can your community afford to pay?
What is your community willing to pay when it comes to a retreat?
What type of location, services, and amenities will they expect?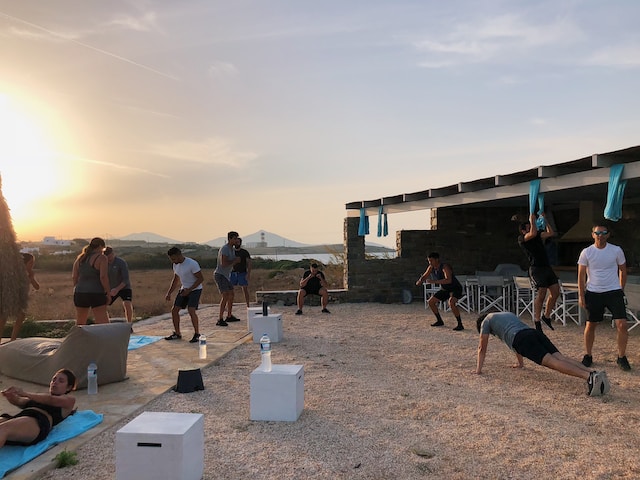 Greece leans more on the pricier side of travel, but cost boils down to two points: accommodation choice and markup.
Accommodation choice: There are a lot of affordable options in Greece, with beautiful hotels and retreat centers that offer all-inclusive packages. For most locations, you can spend anywhere between 1000 USD and 1500 USD. However, the larger and or more luxury accommodations, especially those centers geared toward wellness, will be more money, ranging anywhere from 2000 USD to 2500 USD. The price will also increase if you're changing locations or making multiple day trips.
Markup: Within your pricing, you also want to consider your markup. Are you planning to take a large portion for your time, or are you considering a smaller fee with the option of add-ons to make a cut? You can create a stellar and affordable itinerary in Greece, leaving you a solid profit margin, depending on your community's budget. Consider all the angles after you've decided on your accommodation.
If hosting a wellness retreat in Greece seems like the right choice for you, let's get planning! Reach out to us with any questions, and we will help you create the perfect wellness itinerary in this magnificent country.
---
About TourHero
TourHero is a social travel platform that enables you to travel with like-minded people and fall in love with the journey. We work closely with handpicked local operators to ensure every experience curated is unique and exclusive to your travel group. Come with us on epic adventures and create memories that last a lifetime!