Embark on the ultimate adventure in Japan
When to visit Japan
Japan has a varied climate system that embraces the seasons. It is cold in the north, temperate in the central regions, and tropical on the southern islands. This makes Japan a wonderful year-round destination if you plan your activities accordingly. Spring (March – May) sees temperatures that range around 4°C to 18°C; in the summer (June – September) it gets hot and humid with the mercury hitting 21°C to 32°C; in autumn (September – December) things cool down to around 10°C to 21°C; and winter (December – March) brings dry and cold days that range from -1°C to 7°C. Whatever the season, Japan is a destination that offers plenty to do across the seasons.
One of the busiest peak seasons comes during the cherry blossom viewing (hanami) period in spring. This usually happens between late March to mid-April. Be sure to make plans well in advance!
Domestic travel peaks during Golden Week, which combines a series of four national holidays within a week from the end of April to the beginning of May. Airports, trains, and attractions can get very crowded. Accommodation in tourist areas book out well in advance during this period.
In summer, beautiful hydrangeas start to bloom between mid-June and mid-July. During this period, you'll get some wet weather. This marks the 'tsuyu' season, though the rains are more often mild and not usually torrential.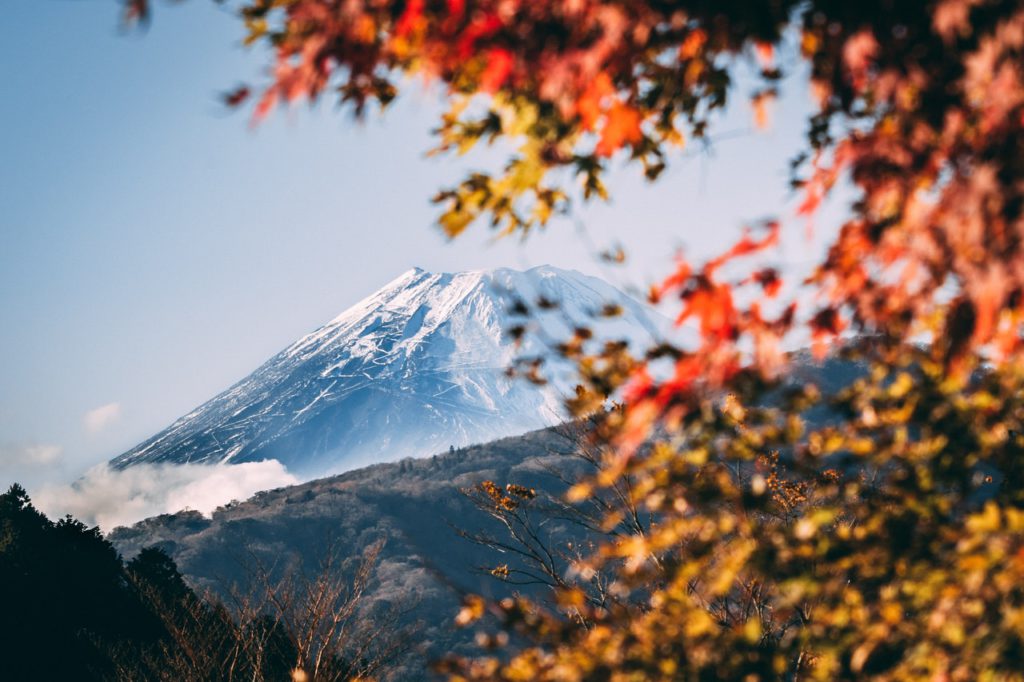 Visiting in the middle of summer in July means hot and humid weather. Temperatures can soar to 32°C. This is a great time to head to the cooler mountainous regions for some incredible hiking opportunities. On the culture front, summer is also when plenty of festivals kick off.
For gorgeous fall weather and scenery, visit Japan during the autumn months from mid-September to early December. This is when the famed Japanese maple trees turn intensely red and orange. A sight to behold!
If you're looking for snow, Japan has some incredible skiing destinations. Venture north to Hokkaido to the ski resorts. Ski season starts in mid-December and can run right through to early March.
---
Estimated flight prices from popular cities
About TourHero
TourHero is a social travel platform that enables you to travel with like-minded people and fall in love with the journey. We work closely with handpicked local operators to ensure every experience curated is unique and exclusive to your travel group. Join an epic adventure with like-minded travelers to create memories that last a lifetime.