Discover the best adventures in Argentina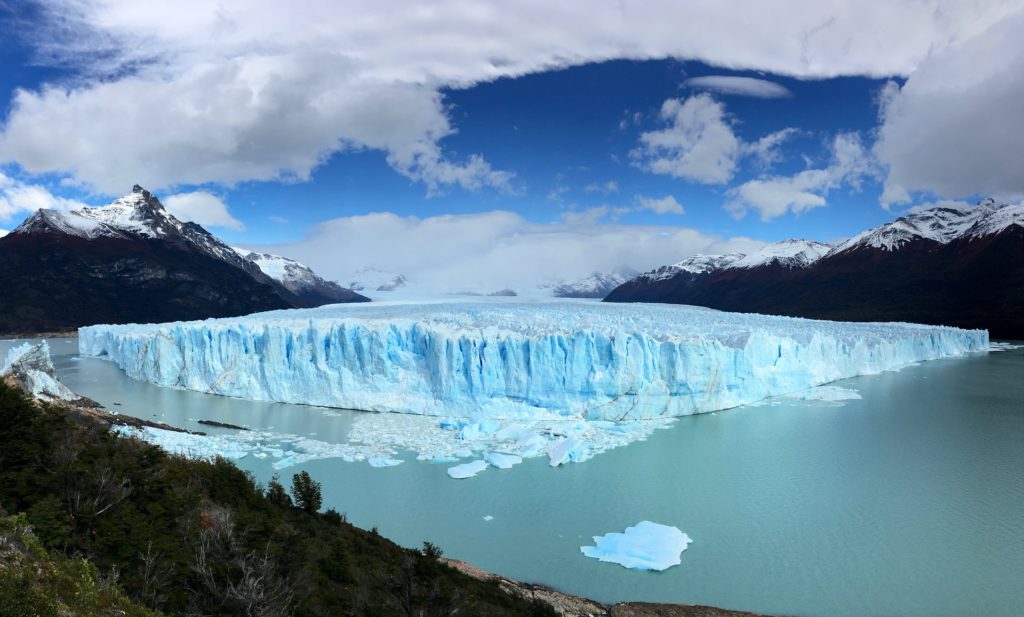 When to visit Argentina
Argentina has three varying climate systems based on location: the north region, the central region, and the southern region. The warmer months for all regions fall between November and March, as the weather is sunny and dry. However, the level of warmth will depend upon where you are in the country. The north can see highs of 30°C, but the south barely breaks 10°C and can dip as low as -2°C in the winter months. The northern region is great for year-round travel, as its temperatures typically remain humid and tropical, while the central region averages 18°C but faces heavy rain in the winter months of April through October.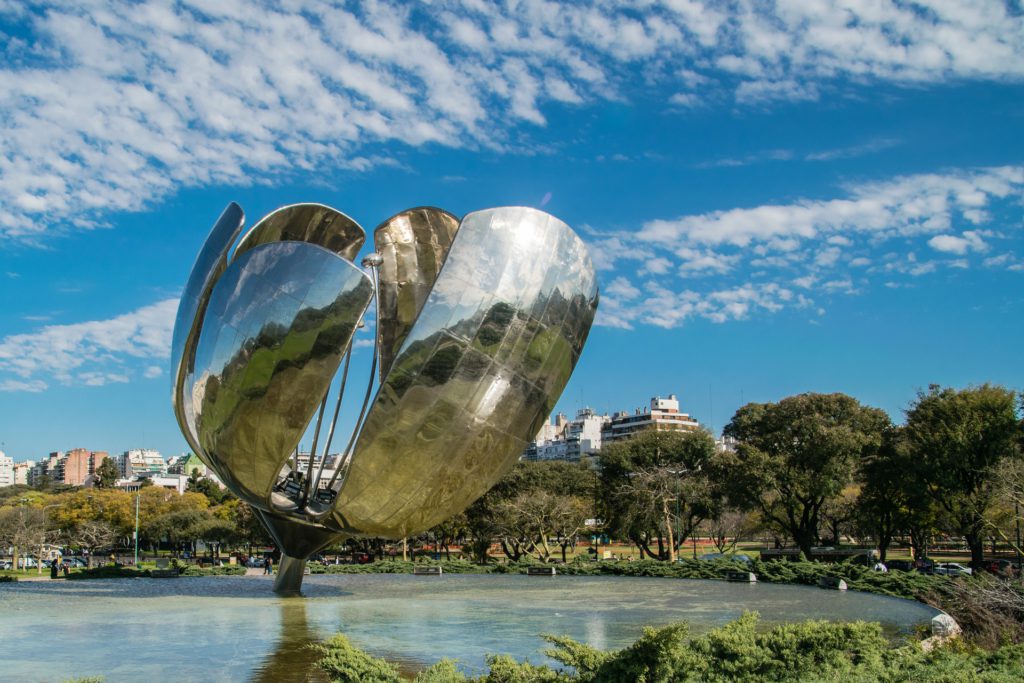 Peak season is dependent upon where you want to go and what you want to see, but generally, the warmer months of December through February bring the most tourists to all regions.
For those traveling to Patagonia, December through March are the best travels months, as they will be the warmest and safest for those trekking through the parks. However, this is the high season for treks, so book early to get a stellar guide and prime lodging.
Argentina is a great travel destination for wine lovers. The grapes harvest in February and March in Mendoza, making this the perfect time to check out the wineries. Be aware that this time of year will bring travelers from around the world, filling the vineyards and the cities.
The low season between July and August brings wet weather in all regions and freezing temperatures in the south, which means many accommodations for trekking shut down during this time. It's not recommended to travel to the southern region during these months as flights can get canceled and trekking can become too dangerous.
You can take your chances on the shoulder season in May, April, and September as the weather will be warmer, but the precipitation can be unpredictable in the southern regions.
When it comes to sightseeing and exploring the big cities, such as Buenos Aires and Córdoba, traveling from June through August will bring fewer crowds. You can score great hotel deals, and you won't have to fight the crowds to see all the iconic landmarks.
---
Estimated flight prices from popular cities
Highlights of Argentina
Buenos Aires
Argentina's capital Buenos Aires, commonly referred to as "BA" and befittingly labeled the "Paris of South America", is a city defined by passion — from its national fanaticism for fútbol (soccer) to its rich and sensual tango heritage. Wander the cultural center's lively cobblestone streets, past the rustic outdoor cafes and artisanal markets, and you'll encounter an eclectic mix of architecture with elements of Colonial, Art Nouveau, Art Deco, Neo-Gothic, and French Bourbon styles. And if you get hungry, this is also the city to indulge — being the steak capital of the world, BA's parrillas (steakhouses) sit on practically every corner in the city, offering sizzling cuts of bife de chorizo (sirloin) and ojo de bife (rib eye).
Soak up this intriguing city on a sightseeing tour to get the most out of your visit; wander the faroles-lined streets of San Telmo, BA's oldest neighborhood that embraces a vibrant arts scene and exudes a uniquely bohemian atmosphere. La Boca, another well-preserved neighborhood, is crowded with old restaurants and tanguerías along colorful Caminito Street. Mingle with the young and hip — check out Palermo Soho and its charming variety of shops, restaurants, cocktail bars, and fashion boutiques. And don't forget to stop by the Teatro Colón to admire its neoclassical facade. It boasts some of the best acoustics in the world and sits among the top five best concert venues. You may be surprised to know: Buenos Aires is home to over 280 theaters, more than any other city in the world!
---
Patagonia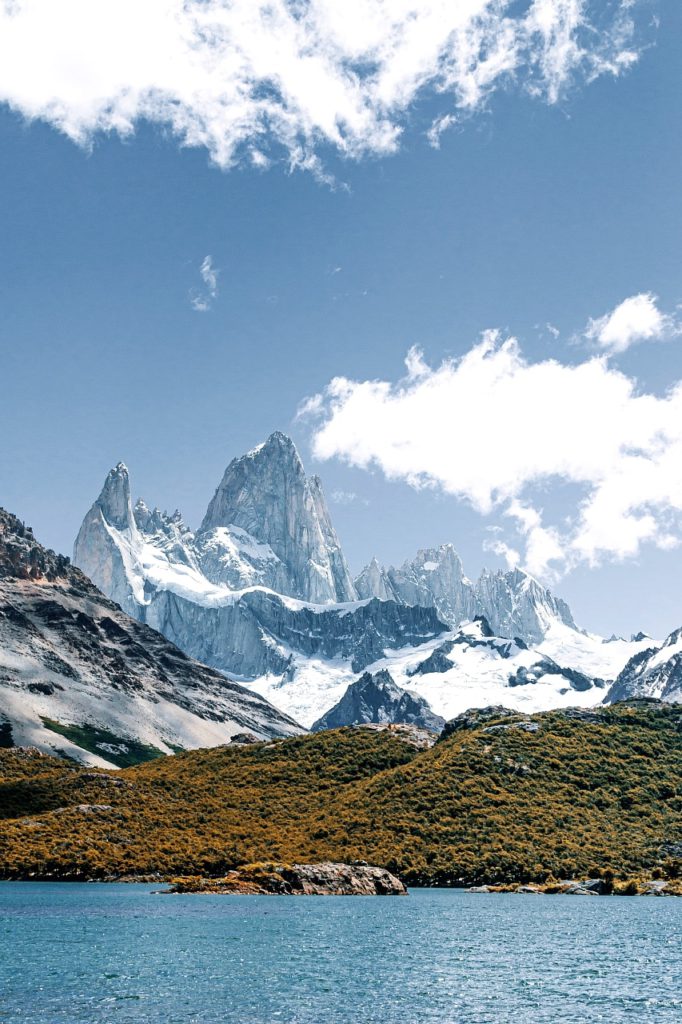 The Patagonian region encompasses the sprawling southernmost tip of South America, split between Argentina and Chile, with the glorious Andes Mountains as its dividing line. Argentine Patagonia is every adventurer's dream. Featuring a vast expanse of dramatic and pristine landscapes, from arid steppes to rugged deserts, beautiful lakes to breathtaking glaciers, few other places on Earth are as wild and untouched. Discover the small city of El Calafate, flanked by mountains and sitting on the edge of the shimmering icy-blue Lake Argentino. Founded by wool traders and sheep ranchers in the early 20th century, the city is known as the gateway to the nearby Los Glaciares National Park, home to the spectacular Perito Moreno Glacier, a truly incredible sight to behold.
For more adventure, head to El Chaltén, a small mountain town nestled in the heart of the national park — it is surrounded by many wonderful trails that lead into the Fitz Roy range and provides an unparalleled opportunity for visitors to embark on day hikes that feature alpine forests, mountain views, and amazing panoramic vistas. The Laguna de los Tres viewpoint is not to be missed. Of course, the wilderness offers more than just hiking. Patagonia is your golden ticket to the best outdoor activities in the world! Mountain biking, mountaineering, kayaking, ice trekking, wildlife-spotting… the options are quite possibly endless here.
Read more:
Check out our list of top 9 must-see sites in Patagonia to help you plan for an unforgettable adventure!
---
Iguazú National Park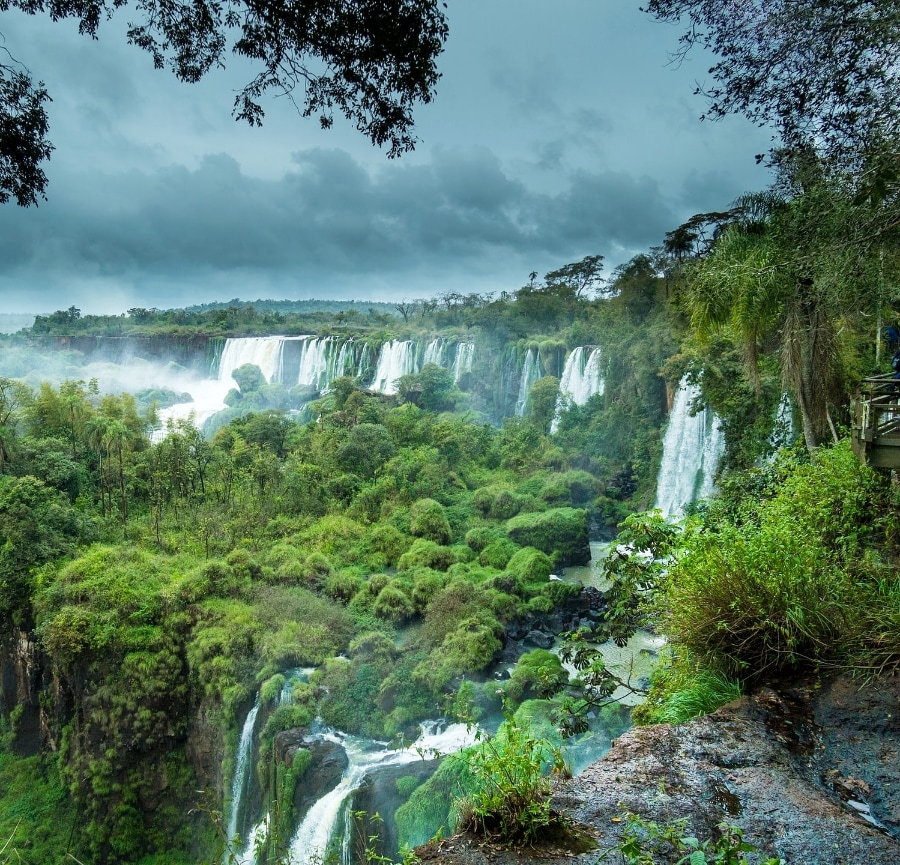 Iguazú National Park is where you'll find one of Argentina's most famous natural attractions: the unbelievable Iguazú Falls. Made up of approximately 275 vertical drops, the impressive series of cascades is considered the largest system of waterfalls in the world. These breathtaking cascades are almost thrice as wide as Niagara Falls and they stretch 2.7 kilometers along the border of Argentina and Brazil. Among the falls, the Devil's Throat is the main star and the tallest of them all, dropping more than 82 meters into a milky abyss. Of course, visitors to this incredible national park can enjoy more than just the famous falls — any nature-lover and adventure-seeker worth their salt will revel in a delightful smorgasbord of experiences here, from jungle trekking to birdwatching to river cruises.
After the Amazon, Iguazú National Park makes up one of the most important green lungs in South America. Its exceptional beauty and ecological significance are recognized by UNESCO and the park is designated a World Heritage Site. Home to over 2,000 species of plants, 400 species of birds, and as many as 80 types of mammals, including rare jaguars, giant anteaters, river otters, and tapirs, Iguazú National Park remains a dynamic trove of life and a sublime treasure for naturalists and wildlife enthusiasts.
About TourHero
TourHero is a social travel platform that enables you to travel with like-minded people and fall in love with the journey. We work closely with handpicked local operators to ensure every experience curated is unique and exclusive to your travel group. Join an epic adventure with like-minded travelers to create memories that last a lifetime.